Upper Playground Presents: Dirty Hands - The Art and Crimes of David Choe & Interview with Harry Kim
Dirty Hands chronicles the life and career of David Choe, from 2000 to 2007, as documented by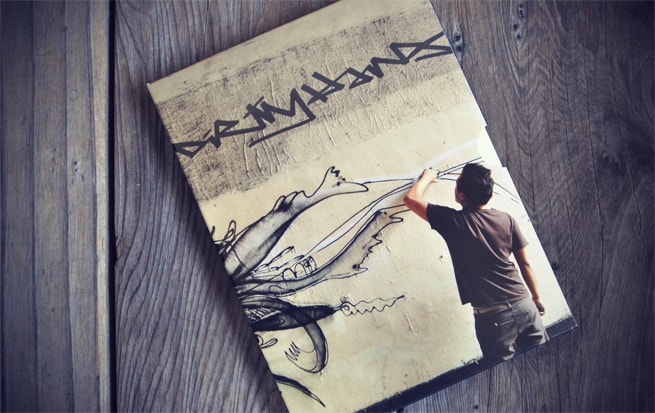 Dirty Hands chronicles the life and career of David Choe, from 2000 to 2007, as documented by his close friend and director Harry Kim. The documentary reveals the highs and lows involved in the upwards trajectory of David's career using the same "no holds barred" style that makes his artwork so unique and sought-after. Ultimately, the film unveils an explicit yet personal story of the trials of a succeeding talent, inspirational to any artist. Originally, the Dirty Hands documentary premiered at the Los Angeles Film Festival to multiple sold-out screenings and went on to win the Best Documentary award at the San Diego Asian Film Festival. It was also featured as the closing film at the MoMA's All the Wrong Art: Juxtapoz Magazine on Film documentary series. It is now available on DVD for the first time ever through Upper Playground via pre-sale, with an official release date on July 18. 121 of David Choe's 'Munko' vinyl figures will be given away randomly to anybody who purchases a DVD during the pre-sale. The double-disc DVD-set features over 3 hours of bonus footage not included in the film. The film will also be exclusively streaming at Upper Playground's website.
Photography: HYPEBEAST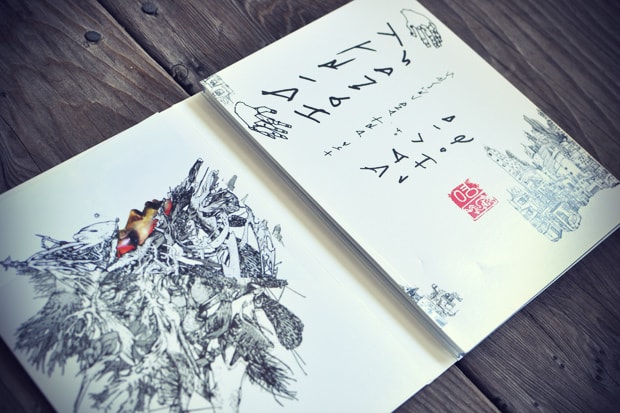 Interview with Harry Kim
Could you introduce yourself?
My name is Harry Kim. I've been living off of loans for the majority of my adult life, which I have spent making Dirty Hands.
How did you originally link up with David?
We met up way back in early '90s when Bel Biv Devoe was the biggest thing at our summer camp. It was inevitable that the three metal heads, Dave, his brother Jimmy, and me ended up being the outcasts and fast friends.
What makes David's work unique?
I guess maybe people would think I'm an expert on David Choe. I know him first as my friend. Honestly, I haven't seen him paint much in the last three years. If there are any deals to be made with artists, this includes musicians and any other artists, the assumed position to be taken is that you are going to get screwed. Dave's most outstanding trait as an artist is his understanding of the business side of art. Businessmen love working with him. Despite his image, he's a consummate professional and he shows up on time. At the same time, he doesn't really get screwed in business and as you can see, he comes out ahead.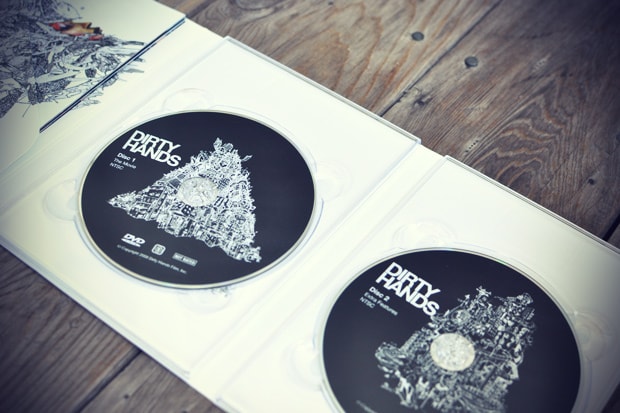 What particular angle did you want to take when shooting Dirty Hands? Was there a particular aspect of David you wanted to showcase?
It took time for Dirty Hands to become what it has. I didn't want it to be a platform for Dave to showcase how cool he was. I really just wanted to tell an honest story about my friend. That's what was hard was that he is a public figure who doesn't want to be portrayed negatively and I wanted a full picture, of all sides of Dave. At least all sides that I was able to see. Ultimately, it is Dave's bravery, my work and luck that made it what it is.
What was it like working with David on Thumbs Up? How would you contrast both shootings?
For one thing, I'm in front of the camera. So it's about being in the moment without having to step outside of what is happening to think of it in terms of footage. The other is that the crew always mutinies on the second week of Thumbs Up so it really isn't that easy. If you've seen the list of Dave's psychological afflictions, you would see that we are stuck with a madman for the trip. We could have died a bunch of times but we didn't. Maybe that makes it all worth it.
Your best experience with David over the years?
Let me try to answer this the gayest way possible: when we first finger-banged each other's asses. Life with Dave is always an adventure, a lot of the recent stuff has been recorded and edited for us on Vice's Guide, Thumbs Up, or Dirty Hands.