Tobie Hatfield: The Chef Behind the Nike Free
Upon the inception of the Free more than half a decade ago, the running shoe from Nike was arguably a step in the performance direction that was unlike any other major sporting brand.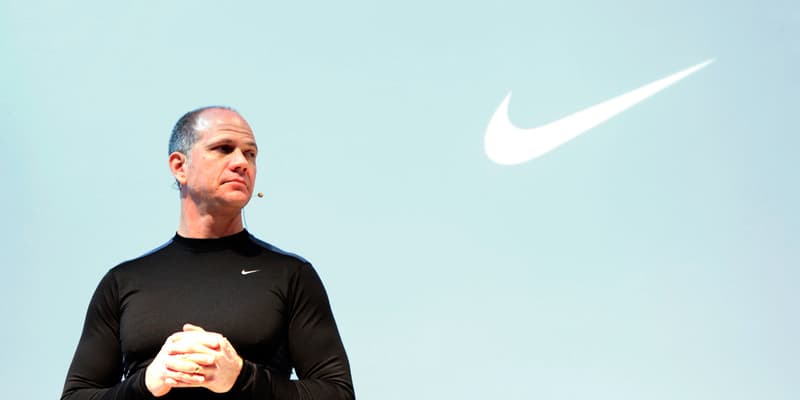 1 of 6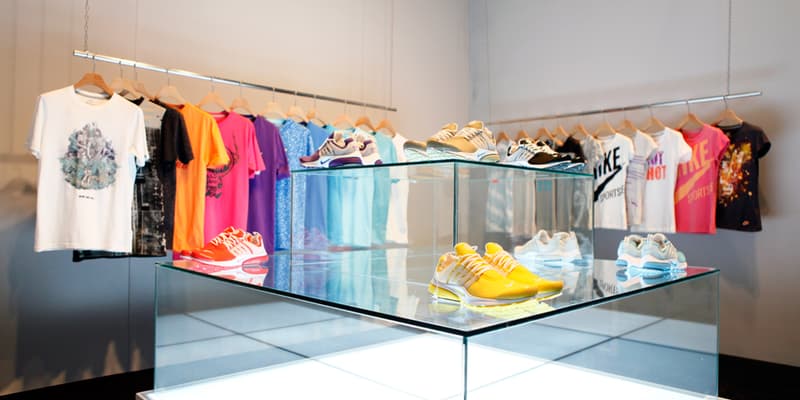 2 of 6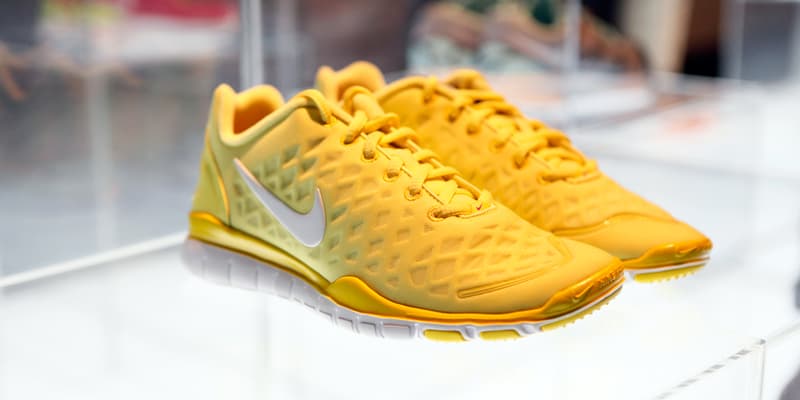 3 of 6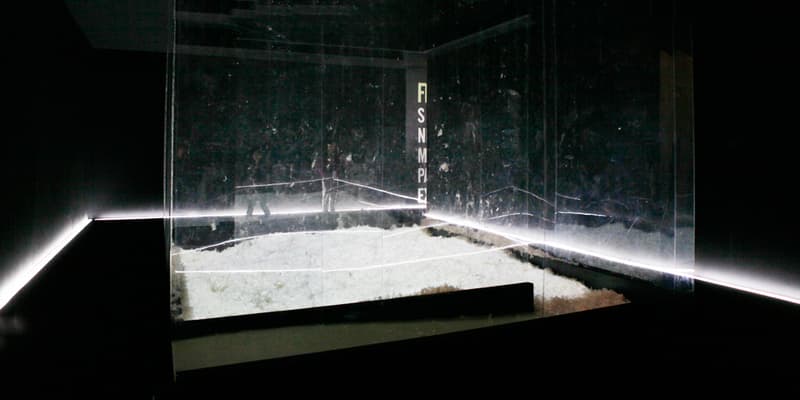 4 of 6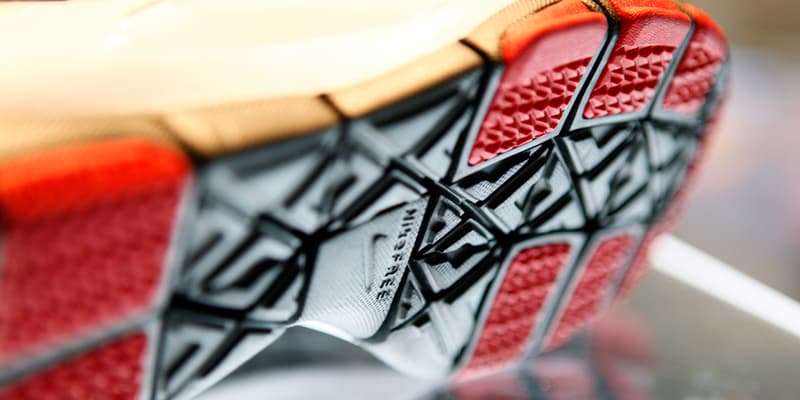 5 of 6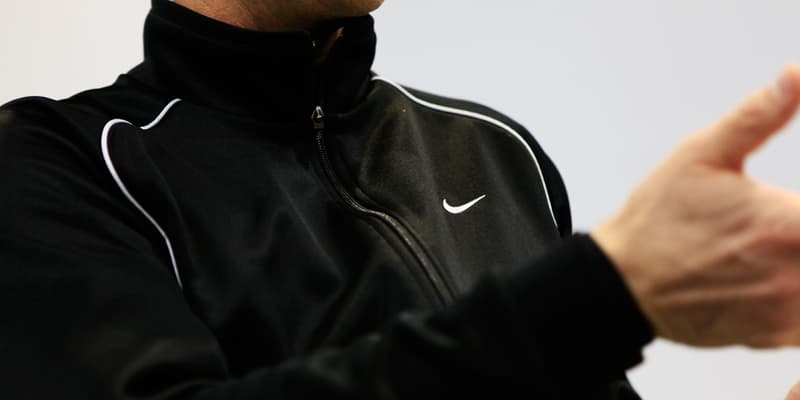 6 of 6
Upon the inception of the Free more than half a decade ago, the running shoe from Nike was arguably a step in the performance direction that was unlike any other major sporting brand. At a time when much of the footwear seen in running was dependent on heavy-duty cushioning and stability and motion control implementations, Nike was the first to emphasize the importance of more minimalistic-style footwear. The human foot is in itself one of the human anatomy's greatest developments, and it was the special outsole tooling of the Free which took full advantage of this in hopes of further developing athletic performance.
Over the last few seasons, we've seen a marked increased in minimalistic-style footwear across the board from both major running brands to independent start-ups. Nike Free has also seen a resurgence thanks to a new global campaign which goes far beyond footwear to truly push a "Free" lifestyle. Upon a recent trip to Beijing, we had the opportunity to speak with Tobie Hatfield, the influential designer behind the Nike Free and an important part of the Nike Innovation Kitchen. We discussed a wide range of topics ranging from his role as an Innovation Manager to the admission of Nike's own admission that in-shoe pronation technologies may very well be an unnecessary piece of design. Through it all, many have done just fine with traditional running shoes, so it becomes important to see where a product like Free fits into the brand's lineup as a tool for performance.
As the Innovation Manager of the Nike Innovation Kitchen, what is your role?
We have designers and engineers that are broken into some of our categories such as basketball, men's and women's training. I oversee some of those categories as well as continually help to nurture the innovation environment. I bring in a lot of cross-industry speakers from all over the world. As a leader in the sportswear industry, we bring in people from furniture, DreamWorks and the automotive world to compliment our talents and offer new insights. I bring in these sort of people to help maintain the innovative drive. I've been here for approximately 20 years so it's up to me to continue the legacy to help the younger ones to have the proper creative environment.
So does this represent the elite designers of Nike?
It's a different type of designer. You can have an elite designer who has a marketing brief that can go to town. In the Innovation Kitchen, the designer has to work without a marketing brief. It's almost frowned upon to have a brief. In the Innovation Kitchen, it's like being given the ingredients and told to put something together. It takes a different mindset to work without a brief. 
If we look at problem solving, how does one make its way into the Kitchen for solving?
A lot of times we're talking to our experts like athletes, trainers and coaches. We ask them the good, the bad and the ugly. Most of the time our product is working well but having said that we want to pull out the weaker points. These issues are transferred over for problem-solving and to find solutions. Sometimes it may even spur new opportunities. Like when a military guy picked up a Free and their own military boot and said "how can we put these two together?" And viola we now have the Nike SFB Boot based on the Free.
What role does footwear play in sports? Is its role to accentuate performance? Drive performance?
I was a track and field athlete as a pole vaulter. I essentially had two pieces of equipment, a pole and my shoes. And if you're a sprinter, shoes are really your own equipment. It's very very important. A football player needs to stop and cut… for Kobe he needs a shoe that helps him stop, cut and elevate. Kobe said, "If I don't have strong feet I can't do my job." So he pushes us to help enhance his game. It's everything to these athletes.
As the cost of production rises, does that have any effect on your job designing? Or does the design aspect remain immune to this?
At the beginning of the innovation process, it doesn't hamper us. It's like putting cuffs on our creativity. Eventually it does, we have to work with people who commercialize the product. We have a "transition" phase where we need to move the product from Innovation Kitchen to market. Then we have people that deal with the "headwinds" who need to work with energy and material prices, so yes we eventually need to deal with it. 
Nike's pushed innovation and technology through much of its footwear. However the Free seems to be a bit of a step back. The tooling is more simplistic than what's been done in the past. Is it in some ways a step back?
When I did the Presto prior to the Free, I was already starting to think about the foot being in more control while nestled within the shoe. I wasn't really thinking about training the foot. It was more of a comfort story with the Presto. So I sometimes tell people that if I was going to do a Presto 2, the Free was probably it. The Presto wasn't necessarily our most technical shoe, but this the Free is like a progression into the technical Presto now. When Vin Lananna (Oregon track coach) was telling us to strengthen our feet, I was thinking the foot as being in more control. From there it referenced back to what I was thinking with the Presto and having our feet more in control as a precursor to strength. 
So basically you just needed somebody to spell it out for you?
Yes, and when he made note about barefoot training and performance, it all started making sense to me. He said it's all common sense but he couldn't prove it cause he wasn't a scientist. He also mentioned he wasn't able to do full-out barefoot training cause of potential dangers such as glass.
So more of a protection issue.
Exactly, and we started combining the two concepts together for the protective aspect and the performance aspect. 
In a study by Dr. Michael Ryan and Nike's head of bio-mechanical research Gordon Valiant, Valiant mentioned that "in-shoe pronation control systems on the basis of foot type is overly simplistic and potentially injurious." Are we set to see the traditional paradigm and way of choosing and designing a running shoe change?
I've said this before we don't want to put anybody into the same box. What we found through studies are that everybody has different biomechanics and we don't want to have people partake in unnatural motion. I think that's what we're seeing now. We don't want to be prescriptive such as how you should use the shoes. We might suggest to walk around in shoes like the Free first but we don't want to tell people how to use them. Hopefully you can work it out with your trainer and coach. That's what we're seeing more and more of. With some of our shoes like the LunarGlide, it's a structured shoe that has engagement when you need it. It shouldn't be on all the time, only when you need it. 
Do you think that the way the Free is designed, it encourages a more biomechanically-efficient gait and pushes performance a bit better?

If people are less inclined to heel strike, instead transitioning to midfoot and forefoot striking, this will be advantageous relative to bulkier toolings with corrective measures?
Simply put Free is natural motion. To the point where you're training your foot to be stronger. I think that is what is really the cornerstone of the whole Free concept. We don't want to be prescriptive by any means. It's allowing the foot to be a driver and not the shoe.
We've seen the Free adopted through so many different mediums like basketball. Are there still some sports that are difficult to incorporate the technology? Soccer is notably absent.
There is still "Free" influence regardless of its getting the sipes or the cuts in the outsole. I went to Brazil back in 2004 right around the launch of the Free. A couple of Brazilian National Team members loved the Free and totally understood the concept based on their background playing barefooted. They wanted something that would apply to the field and in turn, it created the Mercurial which was heavily adopted in certain areas and slower in others such as Europe where they weren't as used to it. Those are the sorts of things you see. You may not see it but the products embody a greater "Free" aspect. Right now I'm working with NFL players like Troy Polamalu who is an avid Free and barefoot guy. He wants his on-field shoes to be more Free-like. But it's a training tool rather than something suitable for full out games. 
What are some of the difficulties of designing for linear motion (such as running) versus lateral motion (such as cross training)?
The biggest thing is the cutting motion especially for the big guy. When you have a 250 lbs NFL guy trying to cut and stop on a dime on a Nike Free shoe, that can be a bit challenging to make sure they stay over the platform (over the outsole and tooling) and not go over. That's the biggest challenge but we've made great strides, that's why the siping patterns are different relative to linear running shoes. It's better for cutting and multi-directional movements.
Interview: Eugene Kan
Photography: Louis Lau