Bobby Hundreds: ABE. and the Start of The Hundreds
Bobby Hundreds offers an intimate account of the story behind The Hundreds. For devout followers of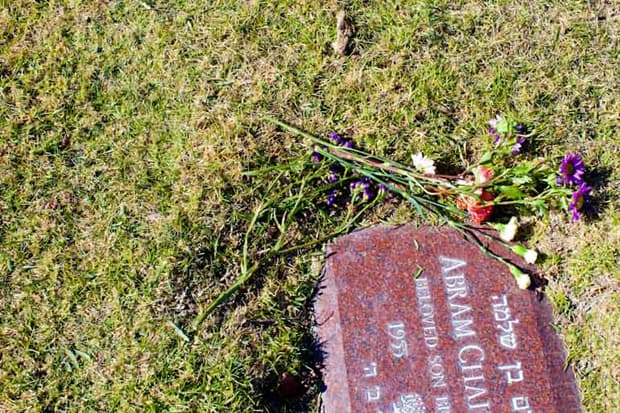 Bobby Hundreds offers an intimate account of the story behind The Hundreds. For devout followers of the brand, Bobby Hundreds' initial plan was in the world of law based on his interest in political activism and social work. After a successful start, he had the opportunity to work for Los Angeles Superior Court judge Abram Edelman in an internship. This time under Edelman which would offer Bobby Hundreds some important life lessons that would lay the foundation for the brand we all know now. Below is an extract of the article which can be seen here.
This may very well be the greatest The Hundreds story, never told.
As many of you already know, The Hundreds was conceived while Ben and I were law students. Maybe it's not the coolest chapter of The Hundreds' history, and you probably don't wanna believe that your favorite Streetwear brand was formulated by lawyers, but it's true. For years leading up to law school, I freelanced for magazines: writing, contributing art and design, my photography… but then 9/11′s toll on print media left me desperate for a stable career, one with which I could keep up my creative endeavors after-hours and still collect a steady check to fund my dreams.
Friends suggested I consider being a lawyer — After all, I liked writing (and arguing). But the reasons I enrolled were political activism and social work, something I held close to my heart, and so I entered law school with the firm intent of championing the voice of the people and dismantling the system from within. It was 2002.
To everyone's surprise, ESPECIALLY mine, I finished my first year of school near the top of my class. So I landed a swanky summer internship, working for a judge in Los Angeles Superior Court and a veteran research attorney by the name of Abram Edelman. Abe, as he introduced himself, was universally revered in the L.A. legal community for a couple reasons. One, he was a verified genius. Like, MENSA genius. He literally memorized the library, so if I ever needed help with a case, he'd close his eyes, walk alongside the shelves, and run his palms across the spines of century-old books until he "sensed" the right one — Arbitrarily flip open to the 894th page, thump a finger down on the third line, and declare, "Right there. That's your answer."