Roden Gray: wings + horns x Porter Collaboration Interview
Recently, Vancouver-based retailer Roden Gray sat down with Craig Atkinson and Davidson Manoloto to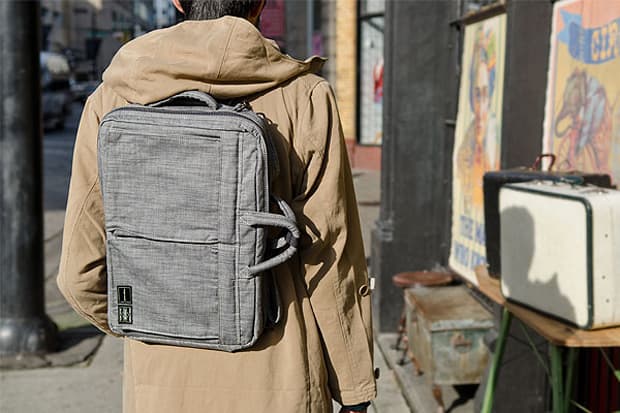 Recently, Vancouver-based retailer Roden Gray sat down with Craig Atkinson and Davidson Manoloto to discuss a brand new collaboration between their label wings + horns alongside Japanese brands BEAMS and Porter. Three signature Porter styles were embellished with high quality fabrics in which Wings + Horns has gained wide-spread recognition for, resulting in an eye-catching series of bags. The collaboration is tied together by matching grey textured fabric and a high level of detail that coincides with Porter's direction. Matching brand values and enduring craftsmanship undeniably set this collection apart from others.
Excerpts of the interview can be seen below while the full interview can be seen here.
Could you tell me what you think about Porter as a brand?
Davidson Manoloto: Porter is a great brand with great products, unfortunately for North America we don't really get to see too much of their product.
Craig Atkinson: An authentic Japanese luggage company that has timeless, classic product.
What is your personal history with Porter?
CA: I bought my first Porter Helmut bag about 11 years ago and I still use it almost every day. It actually still looks new.
What do you think about wings + horns this season?
DM: I'm really excited! It's the first season I worked on and the response from retailers so far has been great.
CA: The Fall 2011 season was super enjoyable to work on with the new energy brought in by Davidson. I hope our customers see the results in the product.
Why do you think wings + horns and Porter are a good fit for a collaboration?
DM: It's good because we have never done bags before. I think without the help of Porter we couldn't bring a product as good as the one we have here.
CA: I think we both have similar brand values: timeless quality products that are hand-crafted locally. It makes sense for us to work with like-minded people.