KTC: Bob Sheard "State of the Union" Interview
In an interview with branding specialist Bob Sheard, KTC-MANUFACTURE MAGAZINE digs into the great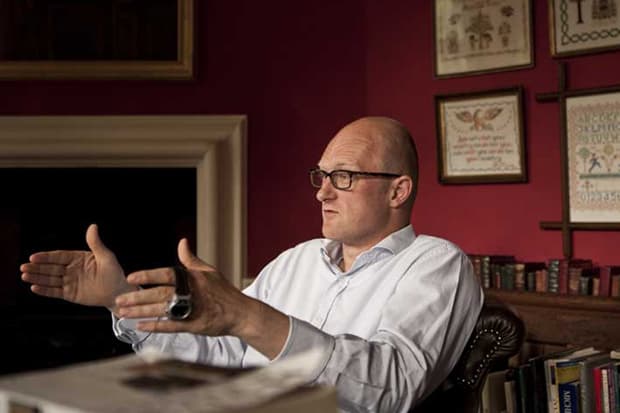 In an interview with branding specialist Bob Sheard, KTC-MANUFACTURE MAGAZINE digs into the great details about the current problems of consumerism and how brands are having it hard to have a place in the consumer's mind. Sharing with us on how advertising and marketing has become increasingly expected, he aims to steer away from this notion of predictability with his brand consultancy firm, FreshBritain. Currently, the company is actively assessing the current production landscape for fashion as well as the lack of innovation amongst established sportswear performance brands. Read the full article here with an excerpt seen below.
So it's the 80s, you're a kid and you start to become what we now call 'brand aware'? Is that about right?
Yeah I'd say pretty much. In the 80s you watched Wimbledon and it was your only kind of vortex into something special and romantic or luxurious and new. I would go to Jack Lee Sports in Halifax and there would be Puma Maradona and that was my connection to Maradona and South America. There would be tennis tops from Sergio Tacchini or Fila; it was like the cosmopolitan world that just visited Wimbledon once a year.
A lot of people from that era remember it fondly but not too many of them took that early period of brand obsessions and made a career of it. What made things different for you?
While we were at college, Sophie and I traded in vintage denim. We would go to the rag yards up north and buy denim in weight. We bought and sold Big E Levis and suchlike, and we would bring the selvage denim down from up north to sell. Levi's were buying denim back from me, so they must have been impressed because they sponsored me throughout my degree.
We had a stall in Camden and a stall on Portobello market. All the other stuff, we would sell at places such as Dewsbury Market, Leeds Market and Halifax Piece Hall. I had my mum selling them for £3 a pair! The rag merchants would only let us buy half a ton at a time, so we could never earn more.
At one time we were earning 2 grand a week. I met Levis though selling Big E's back to them and they eventually agreed to sponsor me though university helping me get an education.
So after graduating, what did you do?
I ended up working for Converse and enjoyed it. In a company where there was a culture of blokes waiting for their pension, I was over promoted.
What do you mean by "over promoted"?
Well it seemed to happen every two months. I was bald back then so everybody thought I was older! Eventually, I was made creative director of Converse Europe at 26. The bloke who promoted me thought I was 35. I kind of knew the "right things", such as which shoes should be sold and how many, and what colours they should be.
Interview: Glenn Kitson
Photography: Neil Bedford