Nicomede Talavera x EASTPAK 2011 Collection & Interview
What began as "show pieces" for the London-based designer's BA graduate portfolio, EASTPAK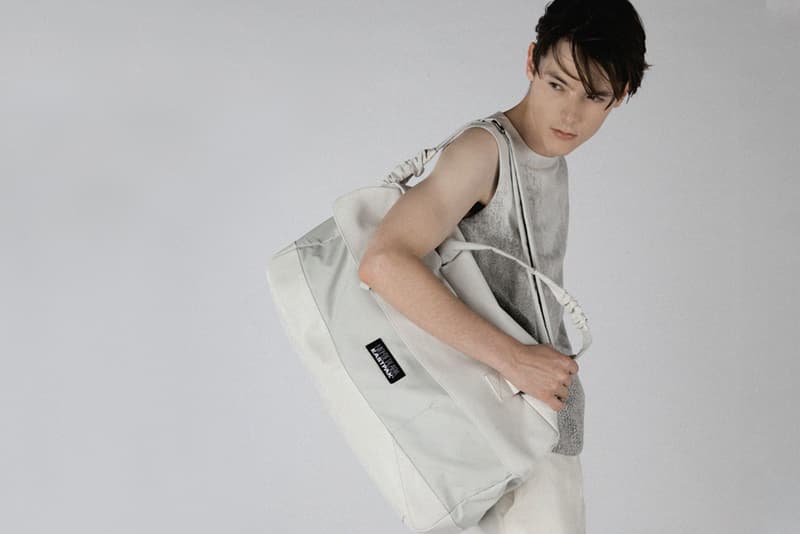 1 of 4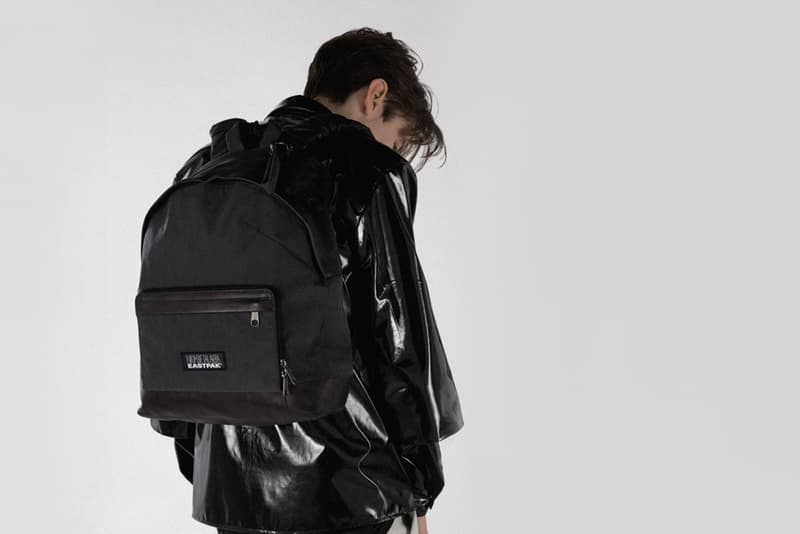 2 of 4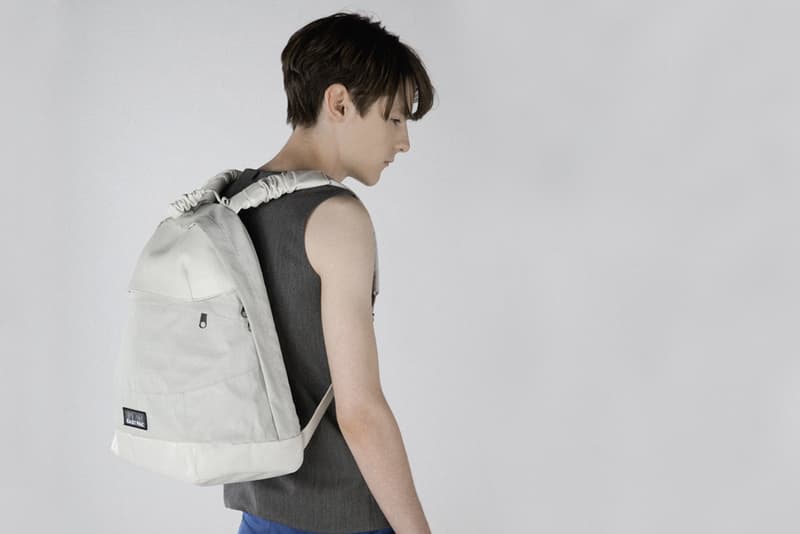 3 of 4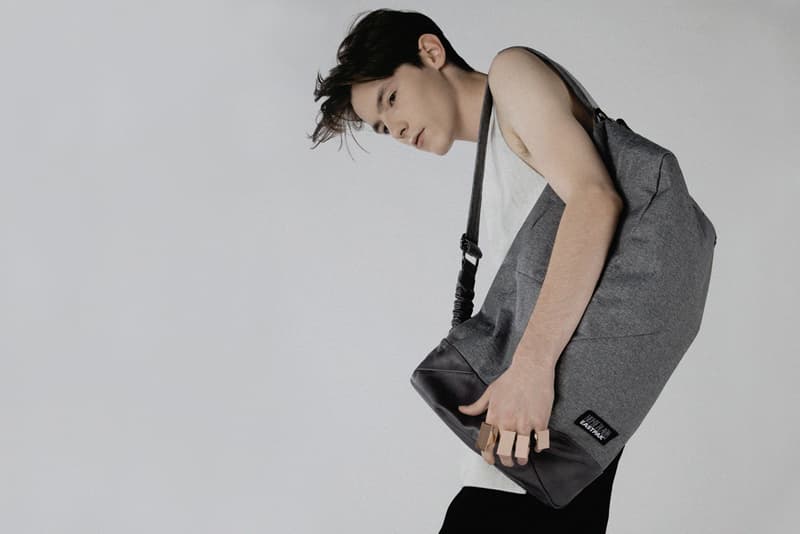 4 of 4
What began as "show pieces" for the London-based designer's BA graduate portfolio, EASTPAK announces an official release of its collaborative collection with Nicomede Talavera. Following in the footsteps of designers Rick Owens, Raf Simons and Gaspard Yurkevich, Talavera is the first undergraduate young designer to develop a coveted relationship with the illusive and iconic bag label. The designer approached the collection with an effectively minimal and clean design aesthetic making use of black, white and heathered grey materials. Amidst the solidarity of each piece, Talavera incorporated a choice selection of supple leathers, cotton and waxed canvas for each bag, as well as delicate faux-fur accessory embellishments that are included with each bag.
We had the opportunity to sit down with Nicomede Talavera to discuss the forthcoming collection and some of the designer's thoughts on the line. Touching on the design process, Talavera explains how the collaboration with EASTPAK developed out of an expressed personal affinity for the storied bag label, the material selection process as well as some of the challenges along the way. Highly anticipated, a limited release is slated for October 24 exclusively through Selfridges in London.
Nicomede, for those who may be unfamiliar, can you please introduce yourself?
I'm a London-based menswear designer who recently graduated from the BA Menswear Design degree at Central Saint Martins in June, and am now just beginning my MA Fashion Menswear degree also at CSM.
How did this collaboration with EASTPAK come about?
It all escalated really from the fact that my last project at CSM before I began designing my graduate collection was a bag project, and I always had EASTPAK in the back of my mind during the project as the company that I was theoretically designing for. I have always been a huge fan of them as a company and especially how great all of their collaborations with designers have been.
So when it came to designing my main graduate collection I knew that I really wanted to show bags alongside it and whilst I was designing the bags I thought, why not take a chance and actually approach EASTPAK? So, I approached them way back in October 2010 with the idea of a collaboration, we got into conversation, emailed back an forth between London and Antwerp and they were really keen and gave it the go ahead! We kept in constant contact back and forth throughout every stage of the process and sampling, and they were really amazing to work with.
They have an indisputable reputation and track record producing versatile and well-made luggage and bags, as well as collaborating with the best designers, such as Raf Simons, Rick Owens, Kris Van Assche and more on fashion-forward capsule collections. So to have their backing opened a realm of possibilities that I didn't imagine would be possible at this stage in my design career.
I really wanted the range to be as vast and varied as possible to really try and cover as many of the areas that I personally use bags for on a day-to-day basis. So alongside designing two reinventions of EASTPAK's Iconic Padded Pak'r backpack, many of the designs and shapes were unique to our collaboration such as a laptop case, passport bag, holdalls, record bags etc. so that there were styles that covered many different uses and offered additional styles that weren't part of the current EASTPAK range.
The collaboration started out as only 'show pieces' for BA graduate collection from Central Saint Martins and originally consisted of 10 styles, that were not going to go into production. But due to the unprecedented response and positive reactions to the collection, Selfridges saw the collaboration and approached EASTPAK…and now limited editions of four styles are being released exclusively with Selfridges, to fit with their 'White Christmas' theme. It all happened very quickly and organically! Which I am so happy about as it means that people are now able to buy into the collaboration and a part of my graduate collection which is fantastic and something I never expected to happen.
What is your favorite piece from the line?
I think they are all great pieces and I'm definitely going to be using each style myself! But I'd say that the black backpack would be my favorite because lately I have been using the very first sample almost everyday and I love it. It's the only bag I travel with now! I really enjoyed the whole process of research, design, sending flat drawings, to receiving samples and then seeing the finish product which was just how I had sketched it. I still find it hard to get my head around how quick the whole process has escalated!
What are some of the differences in designing bags as opposed to clothing?
The main difference is that bags are away from the body so you have to approached the design process with a different mindset, but when designing them and accessories in general I still ask myself the same questions and follow the same thought process as when I design clothes. It was a whole new world at the beginning but now feels very natural. During my degree I had an accessories project which helped a lot with the practical and ergonomic side of things which are so important when designing accessories – to fuse practicality with innovative design.
What would you describe as the most challenging part of the entire process?
Even though the whole process from sketch to final sample was new to me I really enjoyed the cycle and just threw myself into it, and because of the fast pace and quick turnaround I learned so much from the EASTPAK team about the manufacturing process, etc. Which I think will stand me in good stead when it comes to me producing my collections and garments commerically for retail – which will fingers crossed be once I graduate from my MA. To a lesser extent I actually found it hard to condense the collaboration to the 10 final designs, into the three colorways (grey, black and white), because I had so many ideas and ambitions for the collaboration as it was obviously my first, but had to hone it in so that the collaboration was concise, strong and worked with my graduate collection.
How much freedom did you have with material selection?
EASTPAK gave me complete freedom with the whole design process from colors, shape, fabrics and finishings. They gave me numerous fabric options that were already used within their ranges, but I also researched other fabrics, leathers and most notably the ponyskin, which EASTPAK then sourced for the collaboration. So they really did give me free reign and say over the full look of the bags and materials, and I am so grateful for the design freedom they gave me from the beginning to end!!
Can we expect further designs of this kind in the future from the Nicomede Talavera brand?
Working with EASTPAK has been a real learning curve and an unbelievably enjoyable and fulfilling experience. They have given so much support to a young designer and I hope to continue our relationship together until after my graduation from the MA at CSM. But for now I am going to submerse myself into my MA studies and channel my aesthetic, and grow as a designer during the last year and a half of my education before I fully establish my brand.