i-D Magazine: Interview with Aaron Bondaroff of aNYthing
i-D Magazine sits down with the Downtown Don to catch up on all his latest endeavors as well as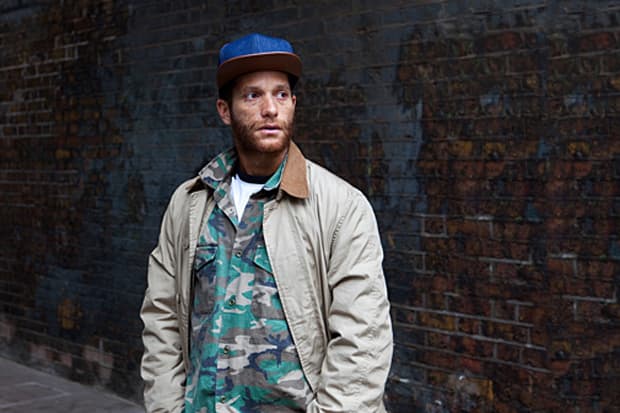 i-D Magazine sits down with the Downtown Don to catch up on all his latest endeavors as well as looking back on how things got started. Aaron Bondaroff started over ten years ago as nothing but a shop employee at the Supreme store in NYC. From there, he created the successful aNYthing clothing brand and co-founded the OHWOW creative collective. In this brief interview, he focuses on his beginnings in the industry, how it evolved into multiple aspects beyond clothing, as well as reflecting on how he'd do it all over again and forecasting aNYthing ten years into the future. Aaron Bondaroff will no doubt go down as an important figure in streetwear culture, so enjoy this interview with one of the Lower East Side's finest.
Let's talk about how things started and the brand you set out to create ten years ago…
In the beginning I wanted to create something that meant I didn't have to do a job. To tell you the truth it started with me just wanting to make objects and from my experience working at Supreme, what was most obvious was making clothes. Also coming from a strong creative community, I knew I could give them clothes and have them represent the brand. There was never a business model, it was just a case of going with the flow and back then myself and a lot of the people I was surrounded by were just excited to make things happen. We didn't spend time nurturing things, we were just excited to kick the door down. Then gradually it became less about fashion and more the marketing and branding of it. Now as a clothing brand, for aNYthing to be the fingers on the hand of what I do in life, I'm satisfied.
Where once the clothing was at the centre, now it's just one of many aspects of what you do?
Yeah, it's just one of many things that I have under my belt. Take Physical Therapy, who is a DJ that I like, who we've used as a model for the aNYthing look book and we're also releasing a CD with him. He's here in London to perform at Lucien's party tonight and at the aNYthing launch tomorrow. With the clothing line I'm able to take some of the younger talents, give them an introduction and then if and when they're ready, bring them over to the other projects. I kind of use it as a training ground.
How different would it be if you were to start everything over?
I would still create something that would make enough noise to get attention, but New York has definitely changed and I'm kind of glad I got in before that whole blogging, internet thing happened and everything becoming so accessible. There was still a mystique around what I was doing because there wasn't that much information. Now you can't hide anything, and I think the fact that I could keep things hidden helped the product. Whatever your craft is, it has to be a bit tighter now as it's so open.
What do you think you'll be doing ten years from now, around aNYthing's twentieth birthday?
I always use that 'twenty years' in conversation when talking with an artist, a musician or whoever, I ask "Will this thing hold-up in twenty years?". I think at that point, I will have more platforms to put things out there. Maybe here in London, it's great to move around and be inspired by different things and this city has been really good to get the creative ideas flowing. Now Supreme have kicked down the door here, who knows what's going to happen!