BERWYN Is On A Path To Satisfaction
From sleeping in the back of his car to UK tours, the Romford-based musician tells Hypebeast how he's aiming for the very top.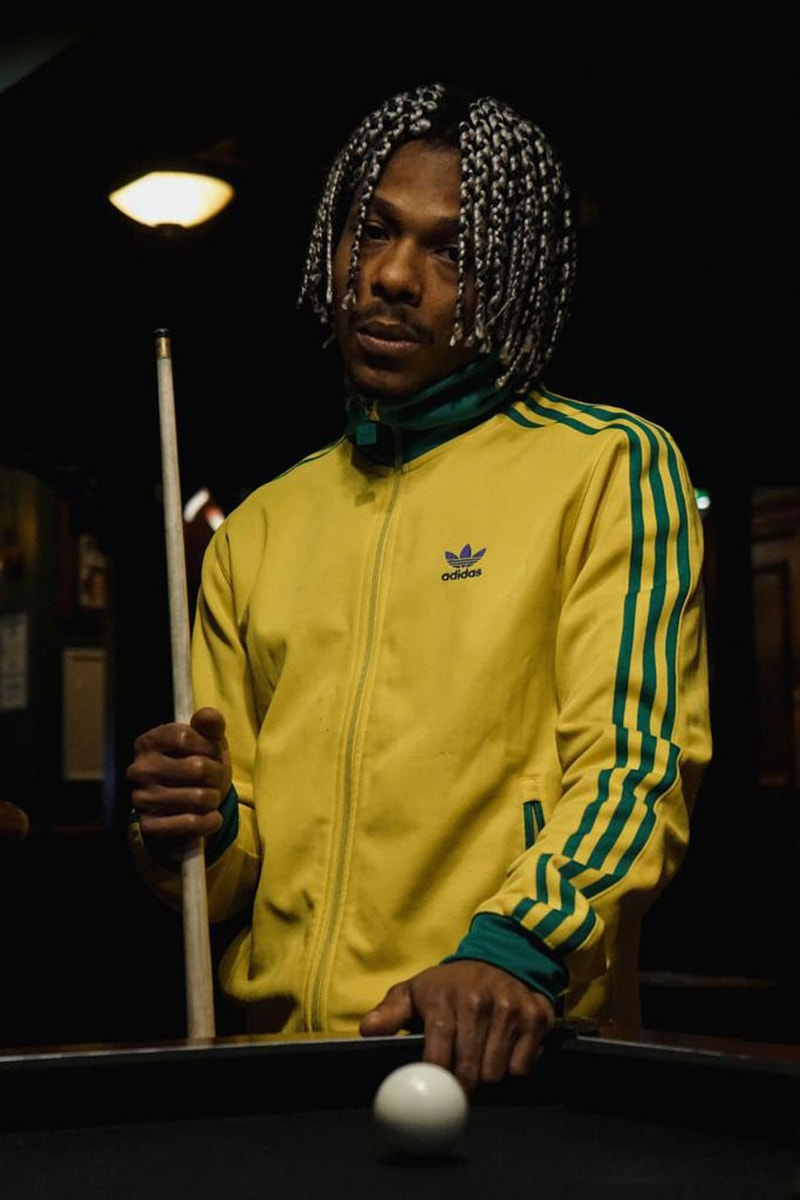 1 of 2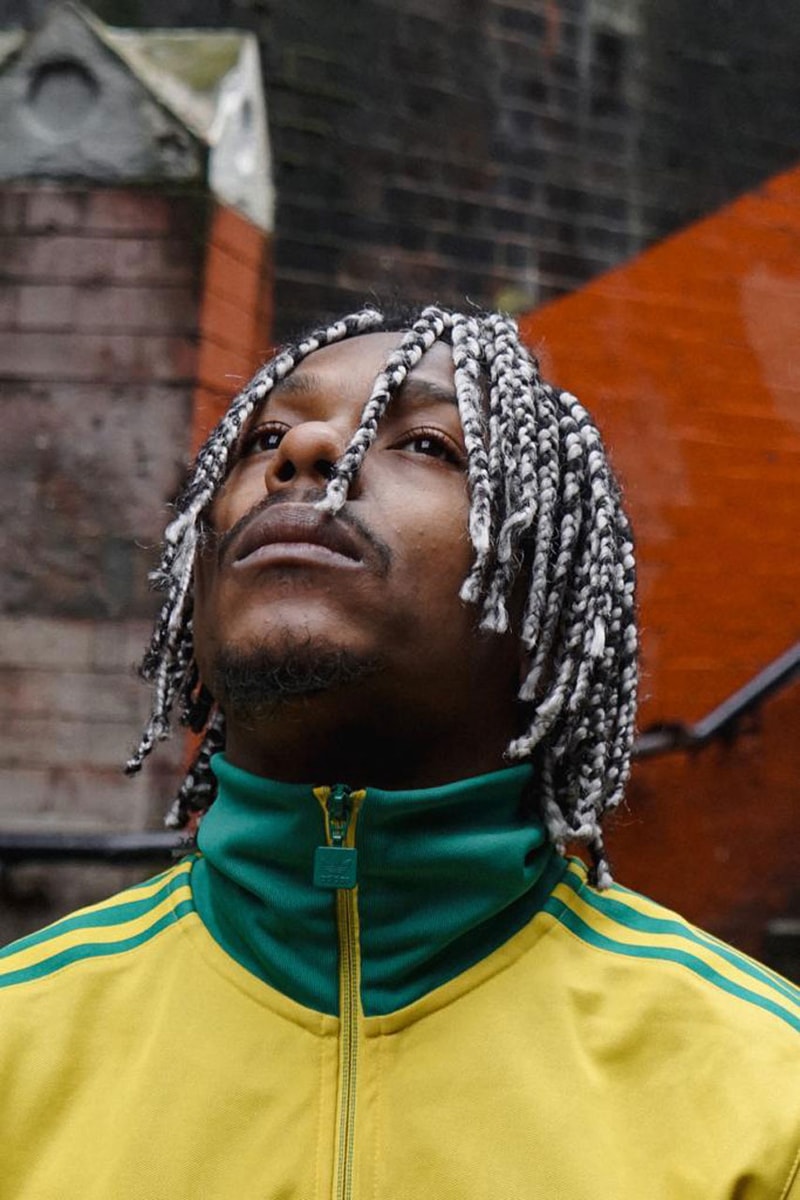 2 of 2
BERWYN Is On A Path To Satisfaction
From sleeping in the back of his car to UK tours, the Romford-based musician tells Hypebeast how he's aiming for the very top.
For BERWYN, music is a cathartic process. The stress, self-doubt, and anxiety felt by the Trinidadian 26-year-old rapper, singer, and producer – spurred by moving to Essex at the age of nine, and later in life finding out there were troubles surrounding his immigration status just two weeks before university – gave Berwyn Du Bois uncertainty. But through the pain comes optimism, BERWYN's only source of hope. His pain-ridden lyrics – previously often written in the back of the car he used to sleep in – resonate with those who also experience what life is like to be Black in Britain.
Fast-forwarding to 2021, BERWYN's career jumped to a new level. Receiving his first taste of success when his debut mixtape DEMOTAPE/VEGA was shortlisted for a Mercury Prize award, the musician also went on to receive a MOBO Award nomination for "Best Newcomer" in the same year.
The accolades and industry recognition reflect BERWYN's versatility – his sound is somber and trap-infused, as records such as "I'd Rather Die Than Be Deported" capture the musician's past struggles with the Home Office. Elsewhere, he explores lust and love with "To Be Loved," taking us on a different journey, but still one that yearns for more.
And although more recent releases like the Trinidad-visiting "Path To Satisfaction" and the pop-leaning "Bulletproof" open the door to a more well-rounded and clean-cut version of BERWYN, the latest drops have only further secured his place as almost the finished article.
He's been performing new records from his second critically-acclaimed mixtape TAPE 2/FOMALHAUT, which is a deep-dive into the psyche of a musician that is aiming for the very top. "I'm looking at Bob Marley, Nina Simone, Amy Winehouse – that's where I'm aiming my gun," BERWYN tells Hypebeast.
Now, having finished his UK tour, which saw BERWYN heading to all corners of Britain to spread love and gratitude, the multifaceted musician is here to speak to Hypebeast. We caught up with him during the Manchester leg of his just-finished tour, touching on his current music plans, the current state of UK soul, how staying integral is "gangster" behavior, and much more.
Hypebeast: Hey BERWYN, how are you doing?
BERWYN: I'm really good – feeling really grateful about life every single day. I'm super focused at the moment, I had to break my focus for a minute, but now I'm on tour I have it back and I feel like I'm on the final stretch. Just so focused.
What has brought that focus?
A lot of things. Firstly, I think it's just a natural process of growth and evolution – like every other person on this planet, I've done a lot of work to find myself. But when you put it under the context of trying to build a musical brand, it's very complicated and difficult to do while finding yourself. But, I think I have done all of the necessary things to be in this much healthier perspective.
Throughout your time working as a musician, what have you learned and how do you navigate through the industry?
It's all natural, like everything else. You might fall out with your girl or brodie, or something crazy might happen. It's all about learning from mistakes, getting it wrong seems to be the healthiest way of learning. Trying it, getting it wrong, allowing time to do its job. The person you are now is not the person you are when you were 16, that is just it. Let time do its work, shed skin, grow wings, butterfly effect.
"I want another Amy Winehouse to pop through the door one day."
Talk to me about your new record, "Bulletproof."
I want to make internationally friendly songs. Another part of the growing phase I was talking about, some of the bits from my early catalog – I think – didn't speak to the true essence of music. I had to understand how music works more. House music doesn't have any words for example, yet it speaks truer to me than a lot of my records do.
So, I would say "Bulletproof" speaks more to the essence of music. Sometimes you just want a frequency change from an unhappy one to a happier one – and sometimes, you just want a bit of background music while you mop your floor. Music is not just to show you how good I am at playing the piano, or how good I am with words, it's about speaking to the bare bones of music and supplying what people want from it.
Being someone that usually posts a new song on social media daily, would you say you are now taking more time to produce music?
There was a phase where I was so desperate to show people how quick I was at writing – we would write four songs a session, and that was my thing.
But, I soon realized that the quantity was just me trying to prove to myself that I can do that. Now, it's more along the lines of writing something that feels true to the moment now. But, the only rule is to have fun and play, become a child and play. Whether it's four songs, one song, or half a song. A solid concept for a record is more important, so I will meditate on that and find one.
Songs are so easy for me to write, you ask me to pick an item in the room and write this song then I will and it will be really good. But, I think what makes the really great records is the concept and the part that communicates to you and your story.
Now, I spend a lot more time thinking about the whole concept along with angles and sentences that really sum it up and then I will put it together. But, a lot of the time, musical instinct just guides the way. Formulaic parts are very easy to put together, but it's the deeper side of the music that is very meditative for me now.
"Sticking to your guns, watching things change, but remaining what you're doing is gangster!"
Are you constantly thinking about new concepts for music, or does the creative process come to you randomly?
I would say that emotions are physical. I'm happy now, but I won't always be. I think I capture moments, that's what the songs do. But, if I had to conceptualize the next project that's coming as a body, it would be self-finding; discovering who I am, in open, for everyone to see, but also making it relatable. The discovery of oneself is one of the most relatable things to talk about. So, looking in the mirror, seeing this thing grow and develop, and just writing that down.
Do you think the UK is lacking in good soul music?
I guess so. I love the fact that things are evolving – so I would have no issue if soul never came back and we had something new. I do feel that roots and the traditionally-based genres aren't at the place that they used to be and, through a biased perspective, I would love those to come back.
But as I mentioned, I love how things are evolving so if another new and really great genre came around, I would be equally pleased. The likes of PinkPantheress, they're doing really exciting stuff right now, it makes it easy to forget about the old stuff.
How important is integrity to you when it comes to your music and brand?
I think integrity is the way you judge the gangsters – the real mob bosses, to the understudies. That attitude makes a boss; whether that's on the streets or the corporate realm, the attitude of not bending your knee, not looking left and right, they're some of the biggest bosses to ever walk this earth – I try to maintain that mentality. But, those are just words and I'm vulnerable to insecurities as a normal human being. However, it's great to have people around you; the fans, my friends, and my family, that ground you and remind you what's going on. Sometimes, I deviate away from my roots, but I always come back.
But, sticking to your guns, watching things change, but remaining what you're doing is gangster! It's very scary, but do your thing, it's big gangster moves – you have to do that to get to the top of what you're doing. You need that mentality to get to level 100, it's easy to say these things, but in practice, it's very difficult – especially now everyone is watching each other's numbers. Do you think Madonna used to sit in everyone's progress meetings? She didn't have to do that – she always did her thing. But it's such a harder time to be integral right now. You can't blame anyone for jumping ship from time to time, it's scary times.
One of our favorite lyrics of yours is: "I want my face on the side of every bus that you've chased." How close are you to achieving that?
I try not to think about it, it's so out of my control but I know that day is coming. I've worked so hard since the day this started – I haven't stopped. So, I would have liked for it to have happened already, but if I focus too much on that, then it would be unhealthy. So, I'm just here in the present right now.
But I will say, I want to leave my footprint on this earth as big as I can. I want to help as many people as possible, I want to go into politics one day – those are my priorities and desires, when and how, it doesn't really matter. I know it will happen, it might sound arrogant, but I knew it was going to happen when I was sleeping in the back of my car – I didn't care when.
What do you stand for, who do you stand for, and why do you do it?
I stand for the people that feel. The people that don't like plastic and I do it because not a lot of people do it for them.
You're currently in Manchester on tour but how has this tour compared to your last?
Well firstly, the rooms this time around are a little bit bigger, so to witness the growth in real-time is assuring. I know I say I don't care about how far it can be taken, but to see it happen in real-time is a nice feeling. It also reminds me of what I do and why I do it. I'm so proud of my fan base, not because of the amount of them, but because of who they are. My shows are full of tears and cuddles and I'm so grateful for that.
"The discovery of oneself is one of the most relatable things to talk about."
What can we expect from you in the future?
I have been contemplating ways to expand my music, knowing next year and the years after that, I will have to do the same. So I don't want to do too much too soon. We planned for this four or five years ago. I and the people around me knew it would be a slow burner, but we know I have to inject growth into every piece of work that I do.
Going forward, I feel that intent and purposeful music is coming that has been written to hit every corner of the world. I'm not worrying about pleasing the people in just London or just Manchester – I know what the ceiling of music looks like, I know what the greatest songs of all time sound like and I'm aiming there. I'm looking at Bob Marley, Nina Simone, Amy Winehouse – that's where I'm aiming my gun.
I couldn't care where I hit, but that's what we're looking for – intent, purposeful music. Something that says something. My job is important, I could be selfish and say that drill music is dominating, but very much more importantly, is the real part of it. So it's important that I realize how important it is.