Ces joueurs NBA se sont fait faire un tatouage en hommage à Kobe Bryant
"Mamba 4 Life"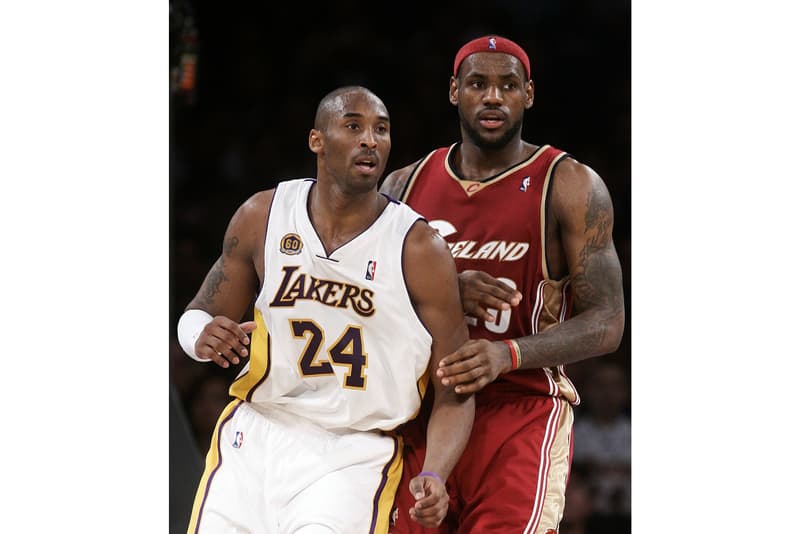 Le 26 janvier dernier, Kobe Bryant décédait tragiquement dans un accident d'hélicoptère à Los Angeles, laissant le monde du sport en deuil. Légende de la NBA, "Black Mamba" faisait figure d'inspiration pour de nombreux joueurs. Certains ont même souhaité lui rendre hommage à travers un tatouage, LeBron James en tête.
Depuis la mort de Kobe Bryant il y a quelques jours, les hommages pour la légende des Lakers n'ont cessé d'apparaître à travers le monde : paroles de joueurs NBA, touchant communiqué de Nike, œuvres de street-art et enfin un exceptionnel hommage des Lakers au Staples Center. Certains joueurs ont même décidé d'exprimer leur amour pour Kobe en encrant son nom sur leurs corps pour toujours.
LeBron James, pour qui Kobe Bryant était un frère, dévoilait ainsi il y a quelques jours une nouvelle œuvre sur sa cuisse : un serpent noir, référence au surnom "Black Mamba", détaillé de roses et des iconiques numéros 8 et 24 du joueur des Lakers. Les mots "Mamba 4 Life" ("Mamba pour la vie") sont inscrits en dessous du dessin, témoignant de l'amour éternel de LeBron pour son ami.
Lebron reveals his new Kobe tattoo? pic.twitter.com/4hmpbJchai

— DailySportsDosage (@OfficalDSD) February 1, 2020
LBJ n'est pas le seul a avoir honoré la mémoire de Kobe à travers un tatouage, puisqu'un autre joueur des Lakers de Los Angeles se faisait récemment encrer une œuvre en hommage à la légende. Anthony Davis s'est en effet fait tatouer un "Black Mamba" serpentant autour du logo "The Sheath" que l'on retrouve sur les sneakers de la collaboration Nike x Kobe.
Anthony Davis got a tattoo in honor of Kobe Bryant. ??? pic.twitter.com/REMyTzJ4tx

— BBNation ? (@BBNation15) February 2, 2020
Enfin, le jeune espoir Mikey Williams s'est encré les numéros emblématiques 8 et 24 de Kobe Bryant sur le poignet. S'il évolue actuellement au sein du Lycée de San Ysidro en Califonie, le prodige âgé de seulement 15 ans devrait faire parler de lui en NBA d'ici quelques années. Le jeune basketteur a ainsi souhaité rendre hommage à son idole à travers un tatouage avant d'inscrire 24 points avec son équipe, comme un symbole.
Mikey Williams got a TATTOO to honor Kobe and then dropped 24 points ? pic.twitter.com/NtwOhlWF3e

— Overtime (@overtime) January 28, 2020
Revivez également 10 images fortes d'hommages à Kobe Bryant à travers le monde.