Nike organise une chasse aux trésors dans le Grand Paris avant l'ouverture de sa House of Innovation
De nombreux produits à gagner dont le maillot PSG x Jordan signé par Mbappé.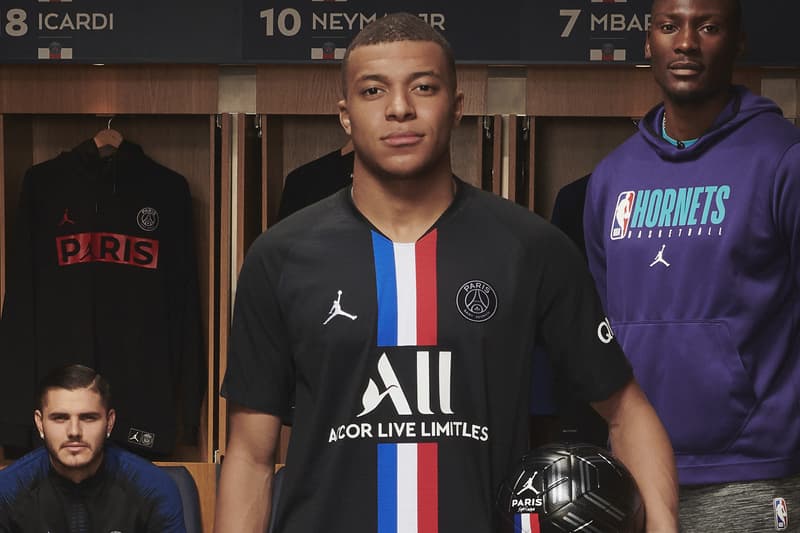 Avant l'ouverture prochaine de sa House of Innovation à Paris dans sa somptueuse boutique des Champs-Élysées, Nike organise une chasse aux trésors qui permettra de gagner de nombreuses récompenses. Pour ce faire, il faudra vous munir de votre smartphone et être membre NikePlus (via une application NikeApp à télécharger), et partir à la recherche de QR codes à scanner.
Les marqueurs sont disposés dans des terrains de foot, des terrains de basketball, ou encore des espaces de workout extérieur, et permettent de gagner des sessions de sport, des produits, ou encore des expériences. Le Grand Paris devient un terrain de jeu et célèbre le sport en renfermant de précieux cadeaux accessibles à tous.
Voici la liste des lieux à aller explorer :
Parc des Princes
24, rue du Commandant Guilbaud
75016 Paris
Stade Jean Bouin
1, allée Charles Brennus
75016 Paris
Stade de France
Sortie de metro
93200 Saint-Denis
Stade Charlety
99, Boulevard Kellermann
75013 Paris
Stade Bauer
92, rue du Dr Bauer
93400 Saint-Ouen
Stade San Siro Argenteuil
95100 Argenteuil
Laumière
48, quai de la Loire
75019 Paris
Terrain de street, Champs de Mars
Pied de la Tour Eiffel
75007 Paris
Club Garges Djibson
Gymnase Allende Neruda
4, rue Jules Ferry
95140 Garges-lès-Gonesse
Gymnase des Fillettes
54 bis, boulevard de Ney
75018 Paris
Stade Émile Antoine
2, avenue de Suffren
75007 Paris
Square Léon Blum, la Goutte d'Or
20, route des Gardes
75018 Paris
En plus des nombreuses récompenses, Nike vous offre la possibilité de gagner des paires de Phantom Vision IC du 29 janvier au 6 février, et pour LE plus chanceux (ou LA plus chanceuse) d'entre vous, le nouveau maillot PSG x Jordan signé par Kylian Mbappé, du 2 au 6 février. À vos téléphones, prêts ? Scannez !