Game of Thrones : George R. R. Martin assure que la fin de son livre sera différente de celle de la série
De quoi soulager une partie des fans ?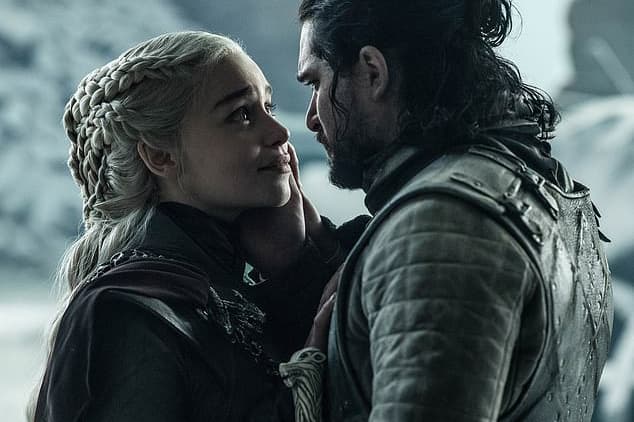 Ça y est, Game of Thrones, c'est terminé. Avec le 6e épisode de la saison 8, diffusé ce dimanche, la série à succès de HBO a dévoilé son dénouement. Une fin qui a beaucoup fait réagir, positivement comme négativement, alors que nombre d'internautes continuent de signer la pétition pour que cette dernière saison soit réécrite. Restait à connaître l'avis de George R. R. Martin, concepteur de l'univers GoT, qui n'a pas encore fini d'écrire sa saga.
Et à la question de savoir si la fin du livre – considérée comme la plus légitime pour beaucoup – sera différente de celle de la série, l'écrivain a comme répondu par la positive sur son blog. "Est-ce que ce sera une fin différente de celle du show ? Eh bien… oui. Et non. Et oui. Et non. Et oui. Et non. Et oui. Je travaille sur un support très différent de celui des David Benioff et Dan Weiss, il ne faut jamais l'oublier. Il y a des personnages qui n'ont jamais été à l'écran, et d'autres qui sont morts dans la série mais vivent toujours dans les livres", a-t-il assuré.
Pas question pour lui, cependant, d'opposer les deux fins et d'en voir une plus vraie que l'autre. "C'est une question idiote, poursuit-il ainsi. Qu'est-ce que vous en dites ? Je vais l'écrire. Vous le lirez. Chacun pourra ensuite se faire sa propre idée et en discuter sur Internet". Encore un peu de patience, donc. Toujours au sujet de la fin de Game of Thrones, sachez qu'Emilia Clarke, interprète de Daenerys, a aussi livré ses ressentis.