Nike, Off-White™, Koché, Ambush... Voici les looks des Bleues arrivant à Clairefontaine
Arrivée en grandes pompes et avec style pour les joueuses de l'équipe de France.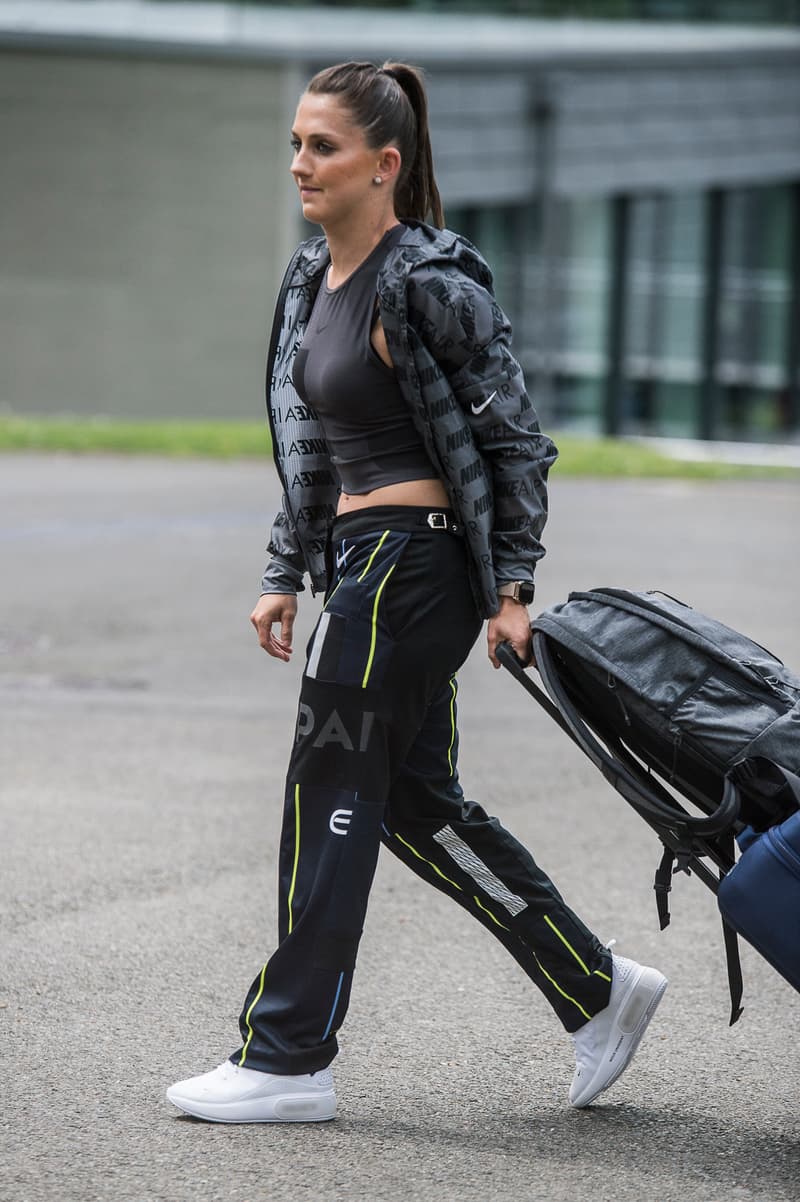 1 of 8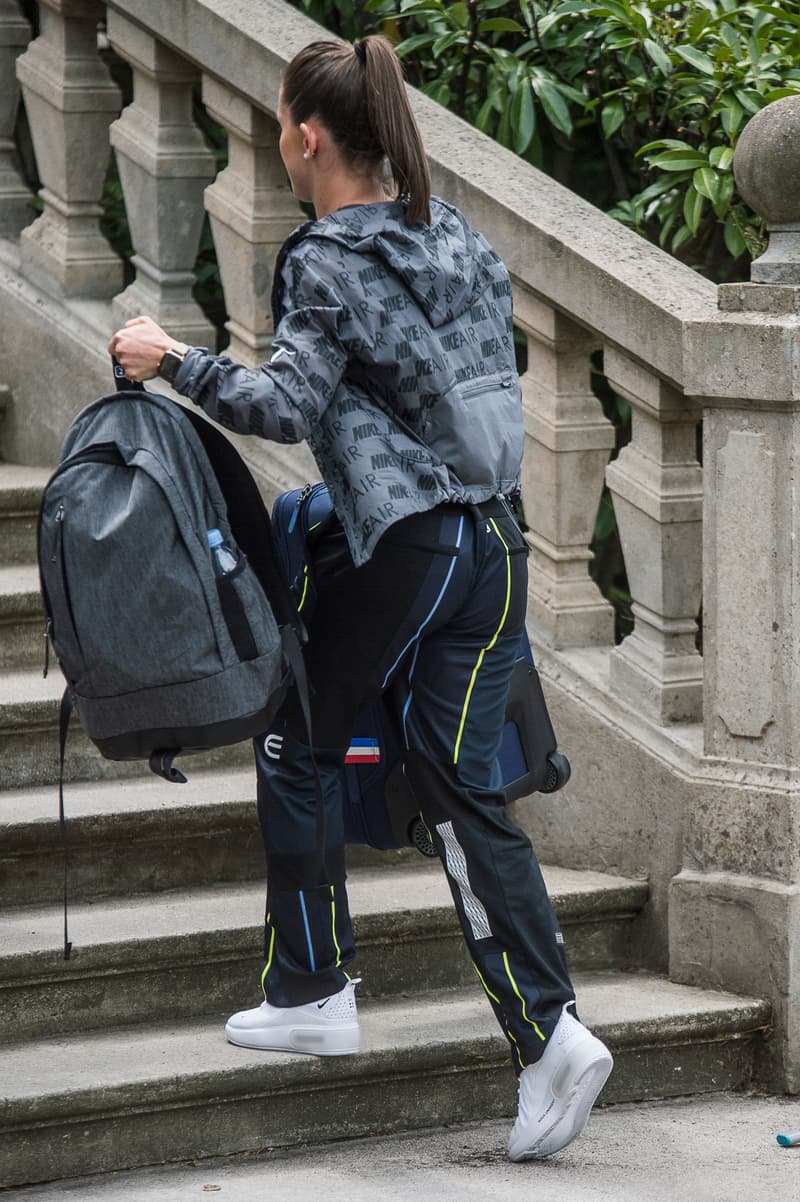 2 of 8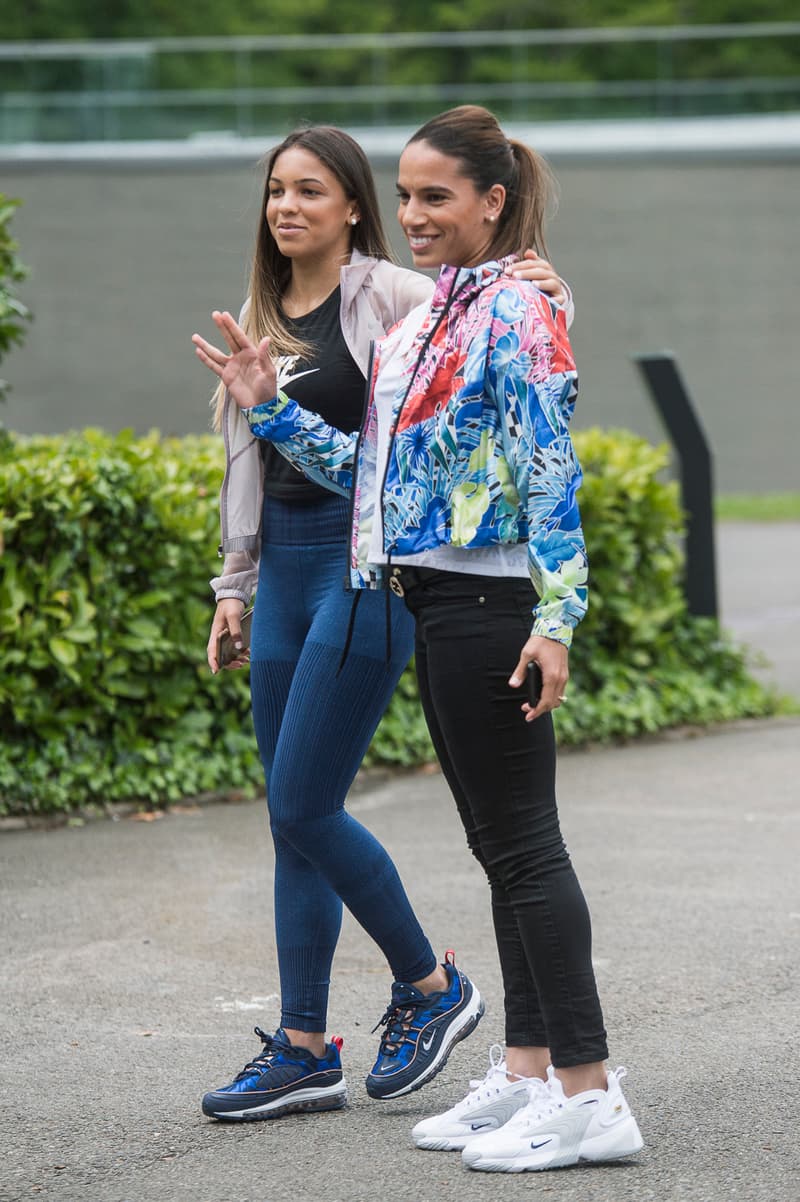 3 of 8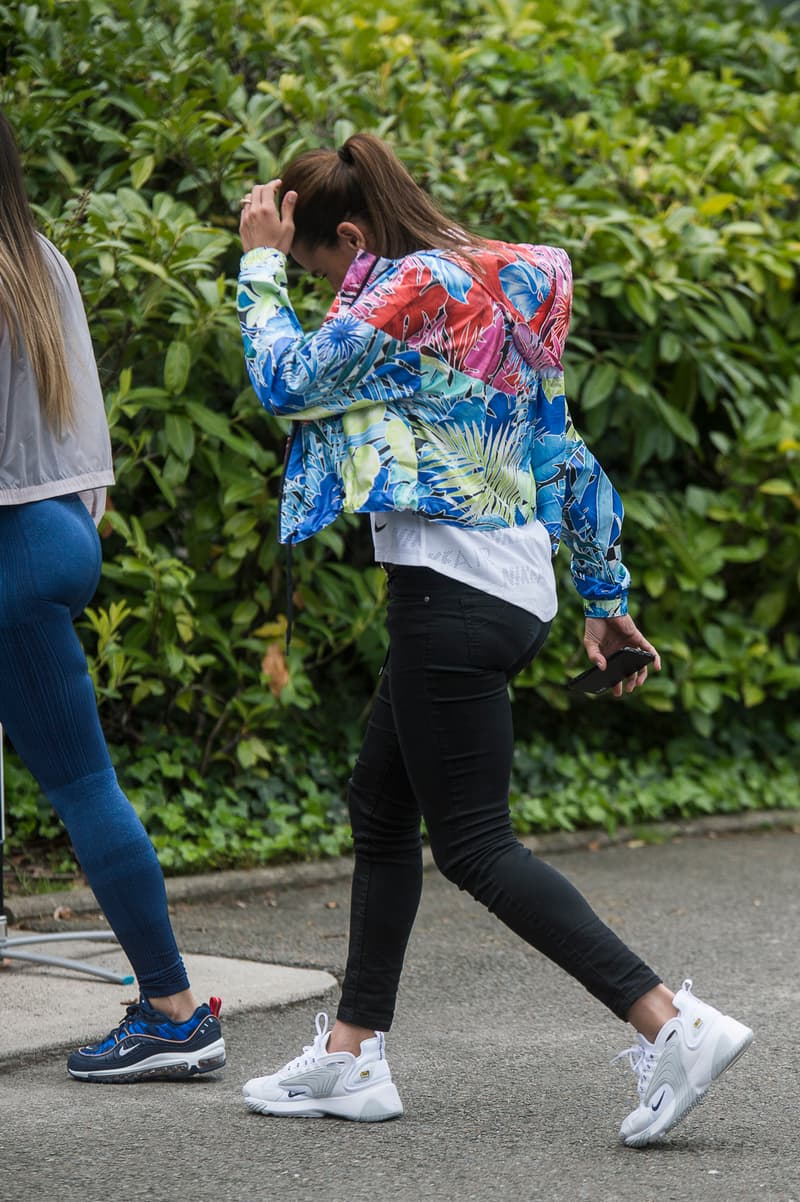 4 of 8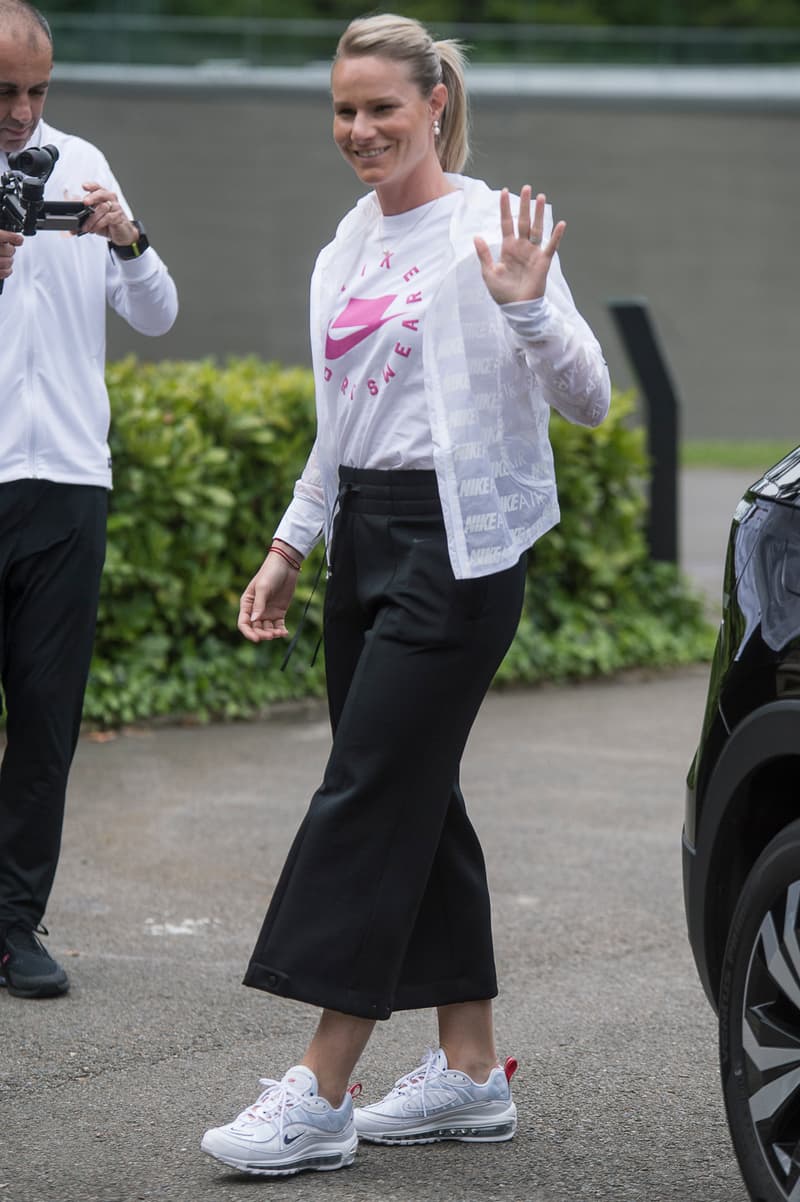 5 of 8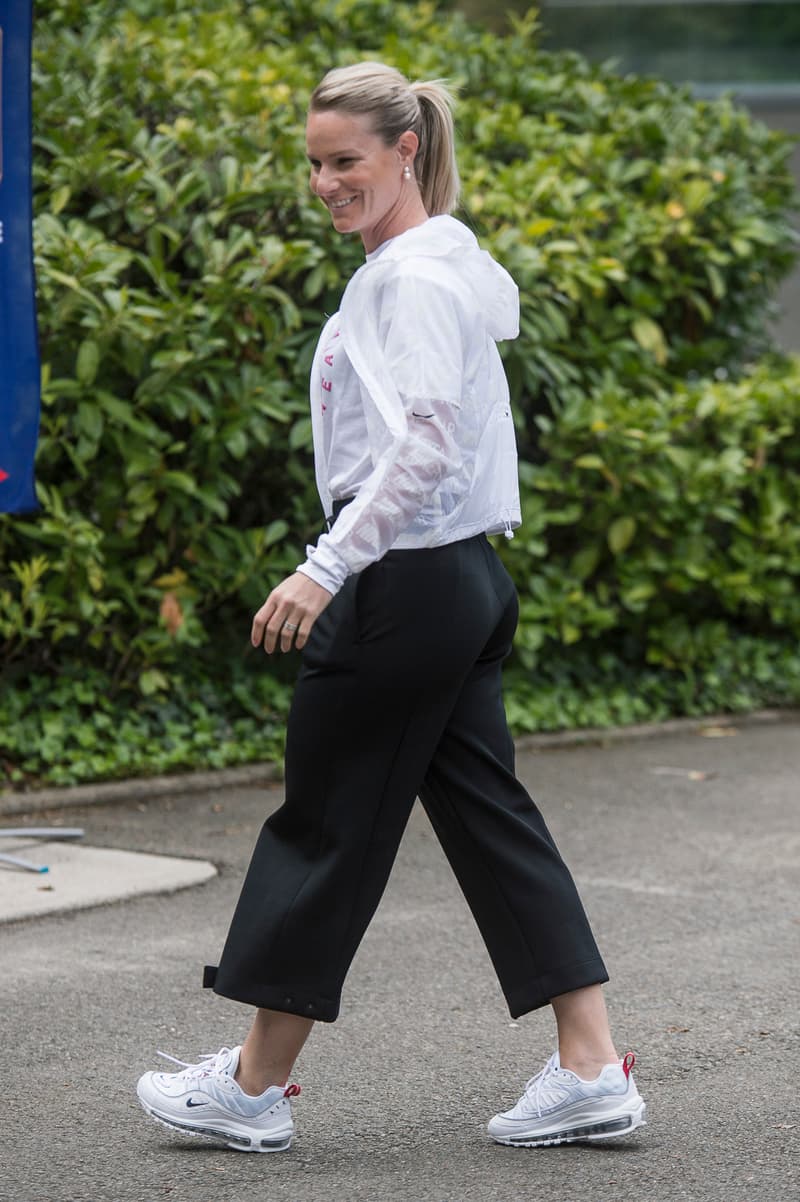 6 of 8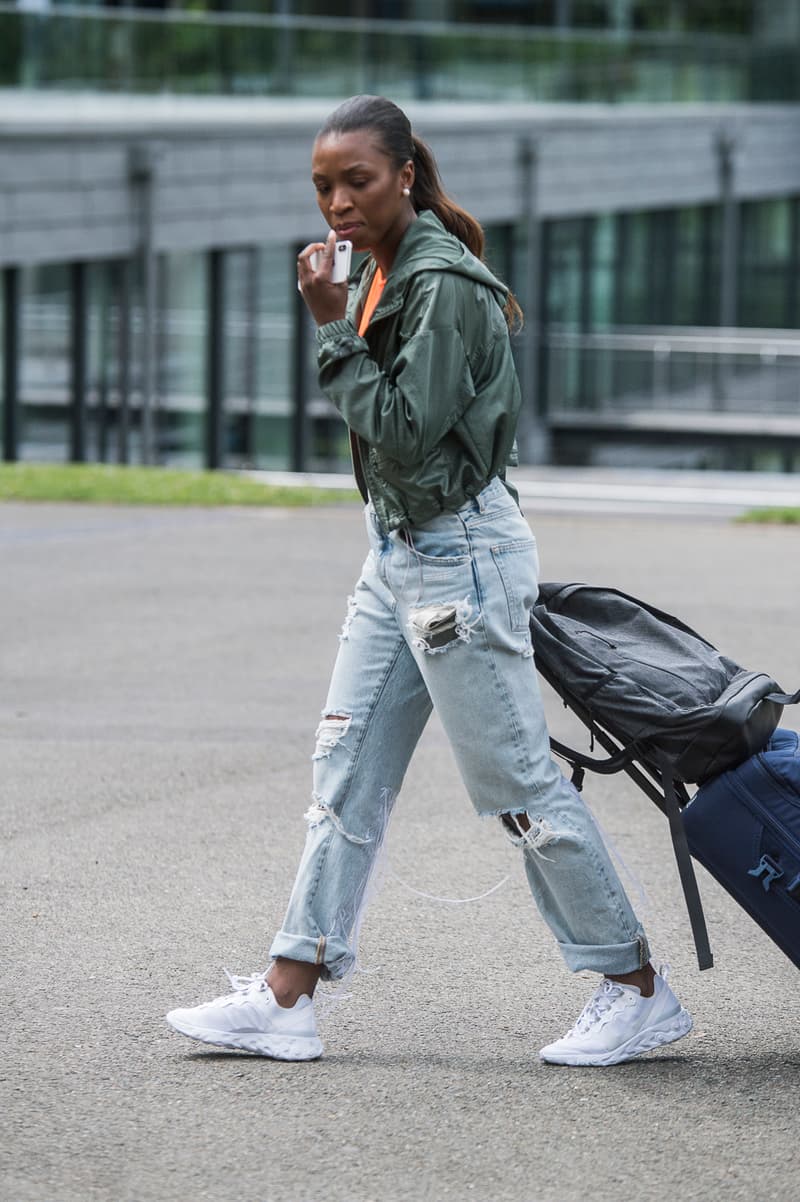 7 of 8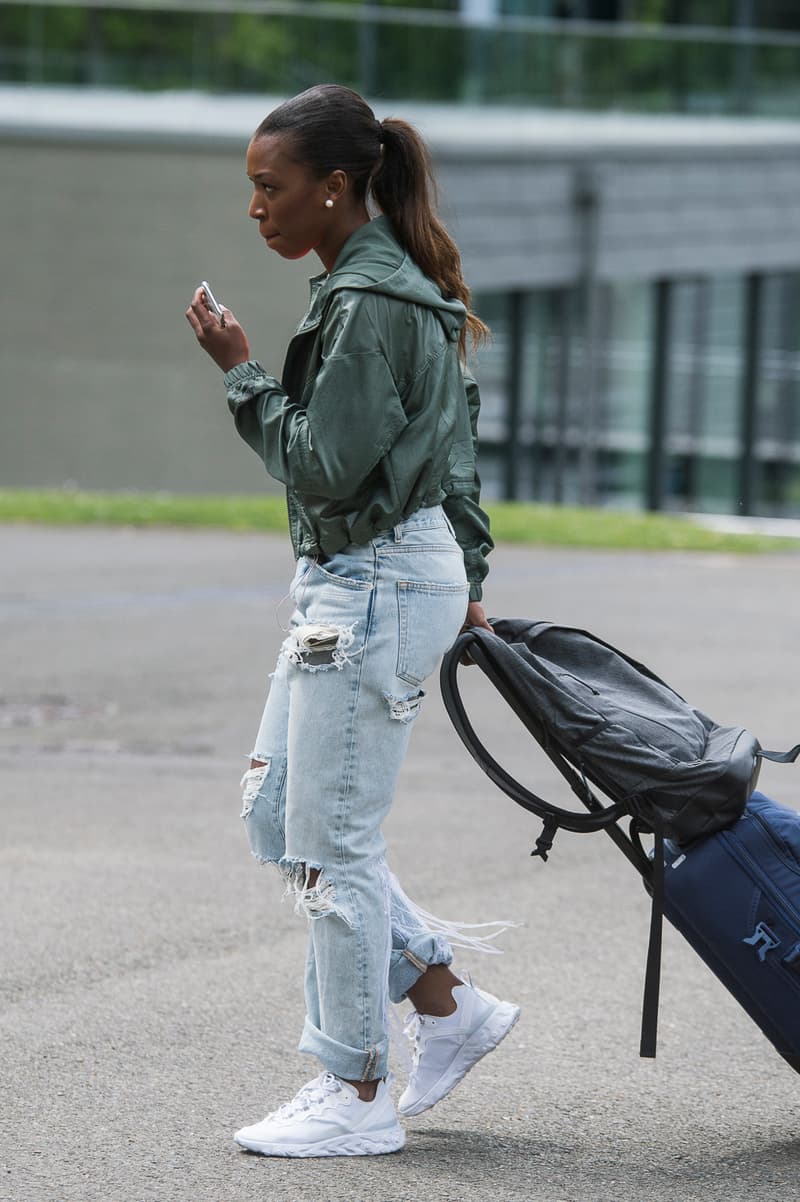 8 of 8
Réunies à Clairefontaine pour se préparer aux deux matchs amicaux contre la Thaïlande qui se tiendra le 25 mai prochain et contre la Chine le 31 mai, les joueuses de l'équipe de France féminine de foot ont elles aussi eu droit à leur "red carpet". Sur le perron de l'emblématique centre d'entrainement de l'équipe de France, Grace Geyoro, Eve Perisset, Amandine Henry, Delphine Cascarino et Amel Majri ont soigné leur arrivée avec des tenues issues des dernières collab de Nike toutes chaussées avec les paires inédites que Nike a imaginées pour le Mondial. 
Air Max 98 "Unité totale" bleues pour Delphine Cascarino et blanches pour Amandine Henry, pantalon Koché pour Eve Perisset, jean Off-White™ pour Grace Geyoro le tout mixé avec les essentiels des dernières collection Nike football et Nike women. L'arrivée des Bleues à Clairefontaine est à découvrir ci-dessus.