Fendi collabore avec le rider pro Nigel Sylvester sur un BMX monogrammé
Quand le luxe rencontre la ride.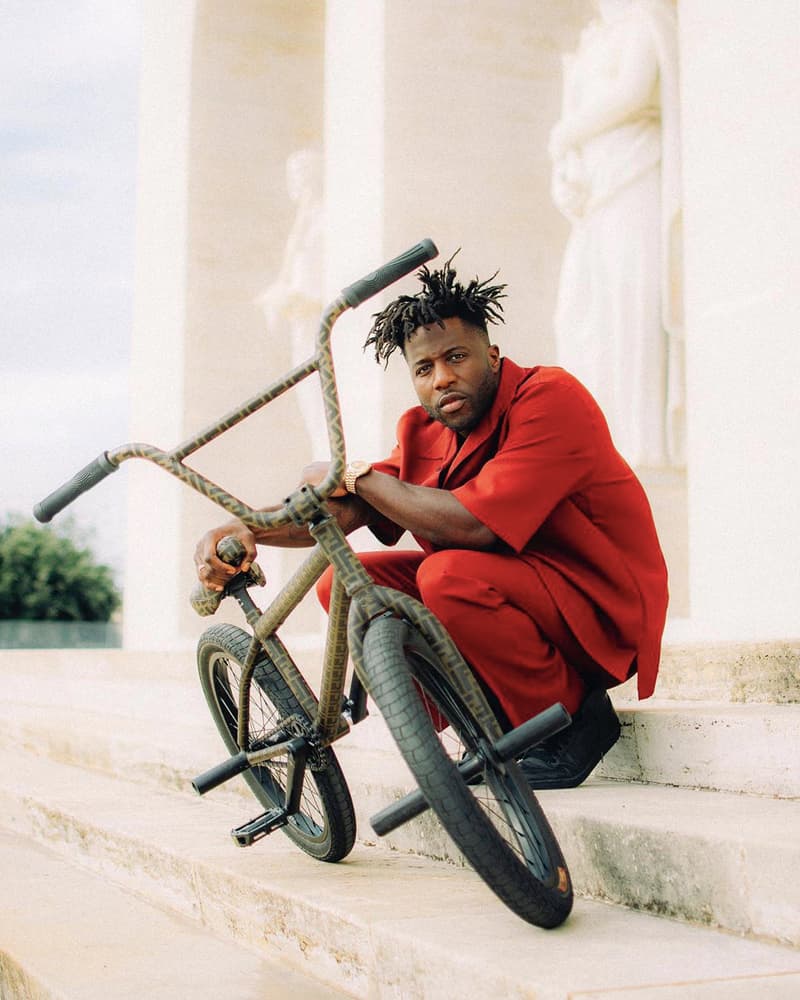 1 of 5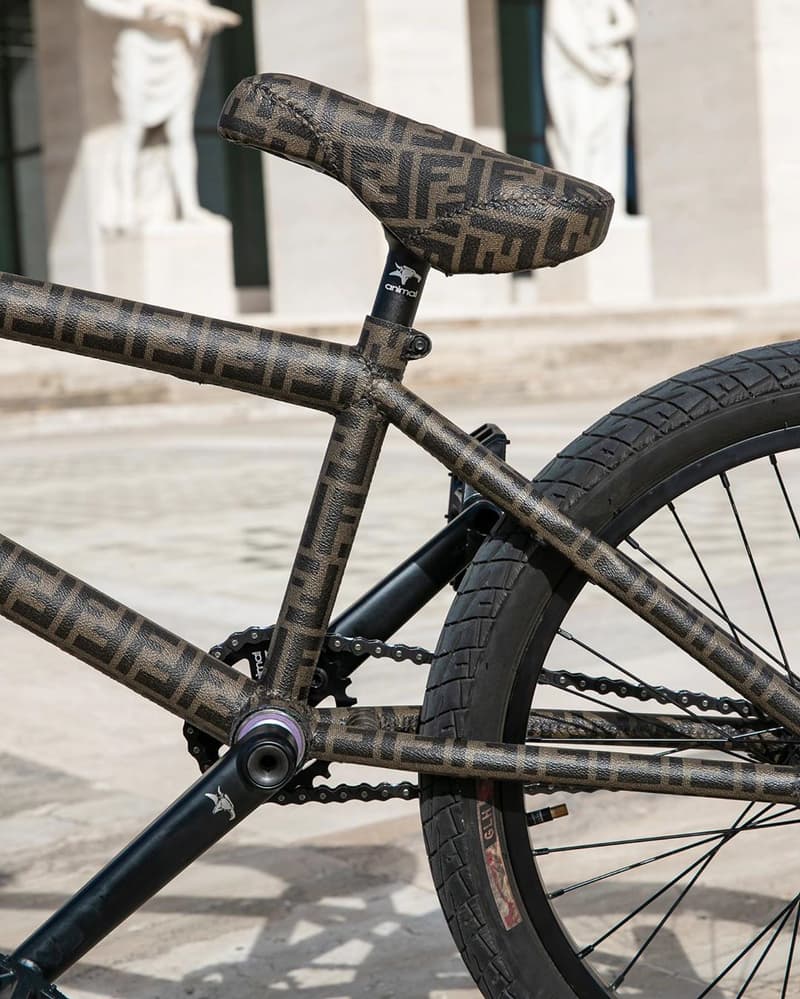 2 of 5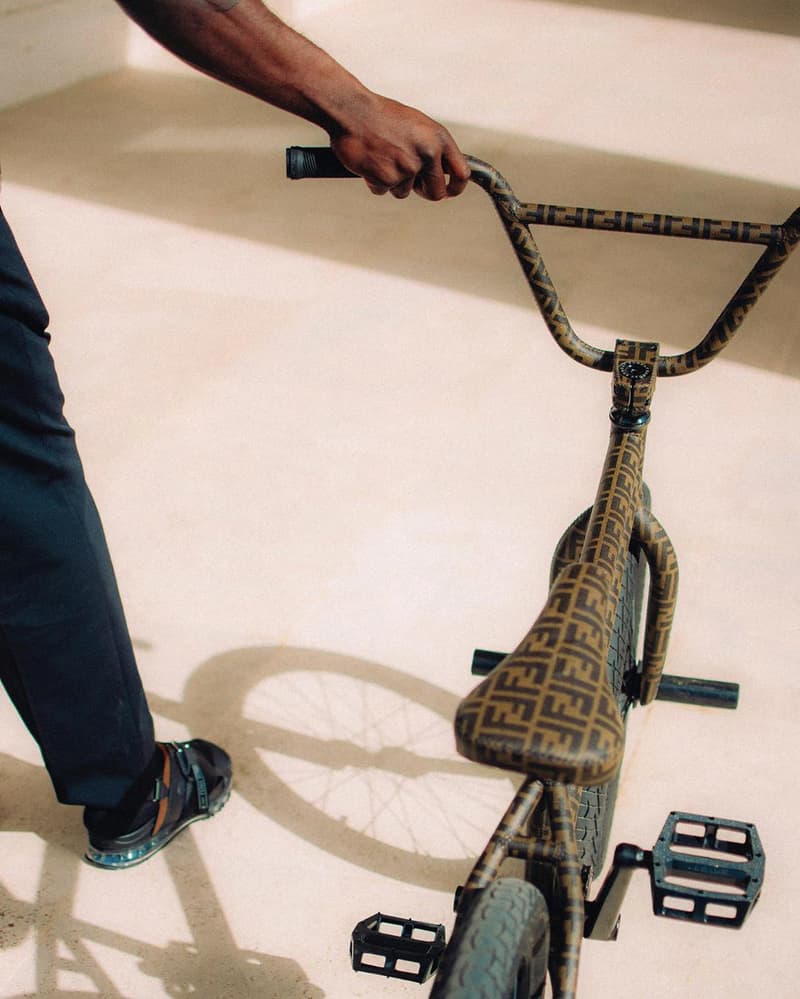 3 of 5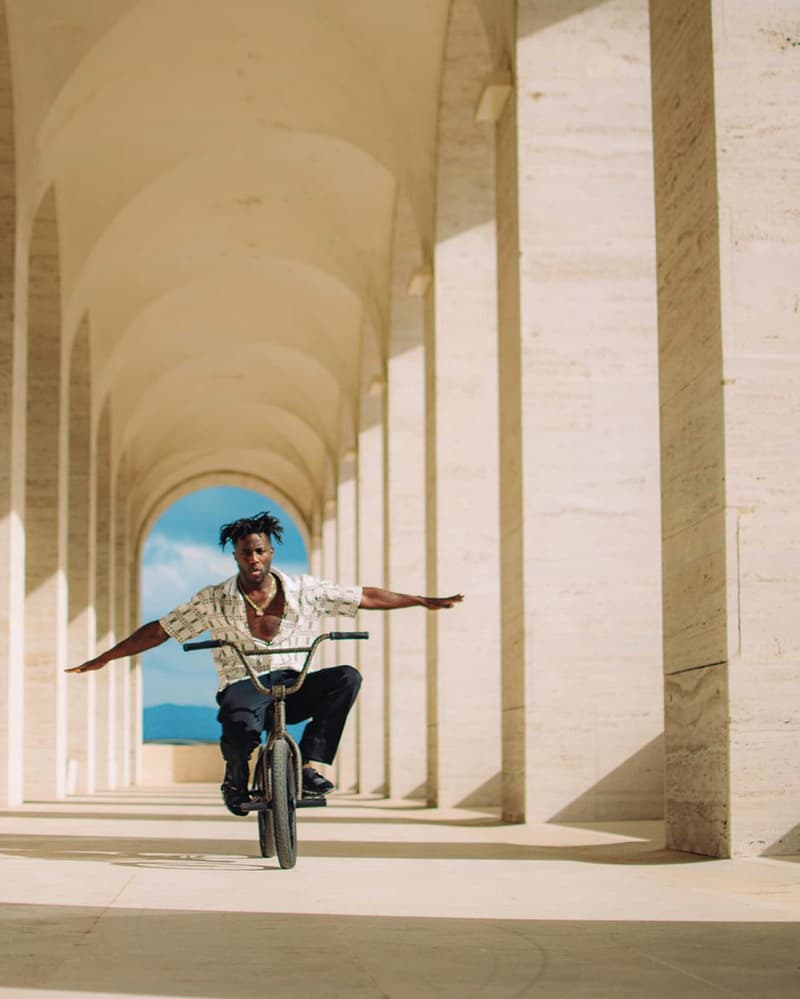 4 of 5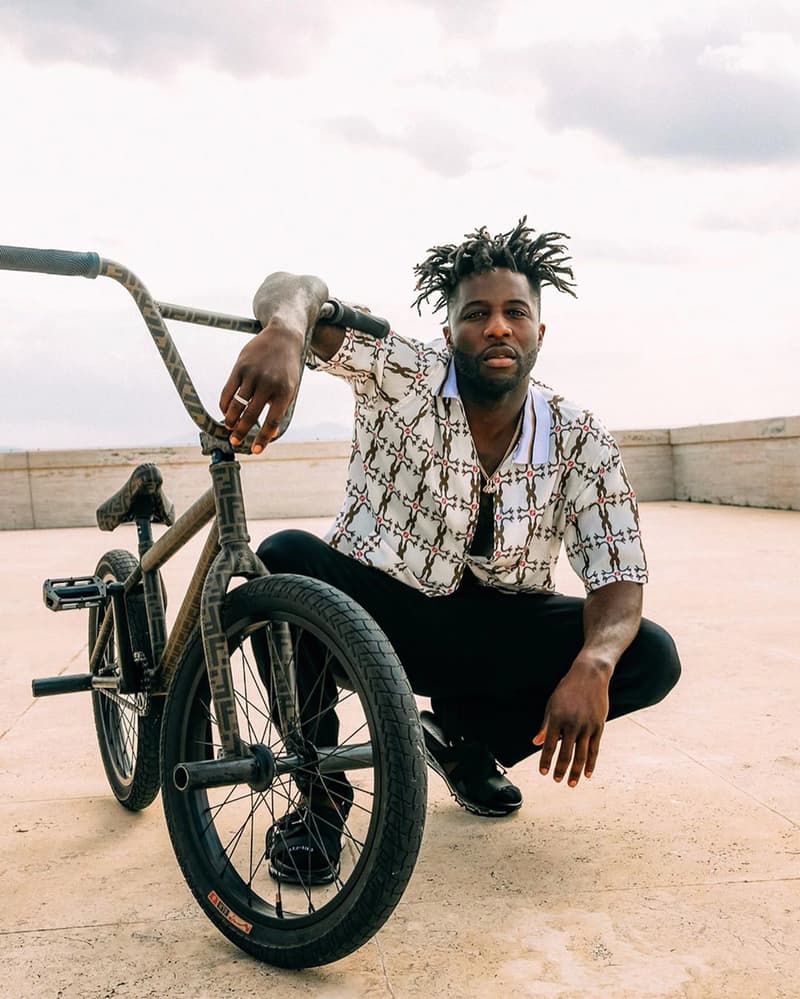 5 of 5
Quelques jours après Dior, c'est Fendi qui voit son monogramme appliqué sur un BMX. À l'initiative de Nigel Sylvester, ce projet artistique rappelle le "218 CAPUCINE" Louis Vuitton du rider, sauf que cette fois-ci, Fendi est dans la boucle de ce projet.
Mélangeant à merveille le luxe et la culture du BMX, l'engin arbore fièrement le double-F de la maison italienne sur un cuir marron recouvrant entièrement le vélo. Créée par Karl Lagerfeld en 1965, la toile Double F Zucca du vélo a été ridée par Sylvester dans les locaux de Fendi à Rome, où le parallèle entre fonctionnalité et luxe s'est illustré de la meilleure des manières.
Alors que le luxe s'immisce de plus en plus dans le quotidien à travers ce type d'objet, Louis Vuitton sortait dernièrement des raquettes de ping-pong à 1500€.