Gros plan sur cette oeuvre hommage à Michael Jordan imaginée avec 4 000 petits soldats
Réalisée par un artiste français et mise aux enchères lors d'une vente caritative du PSG.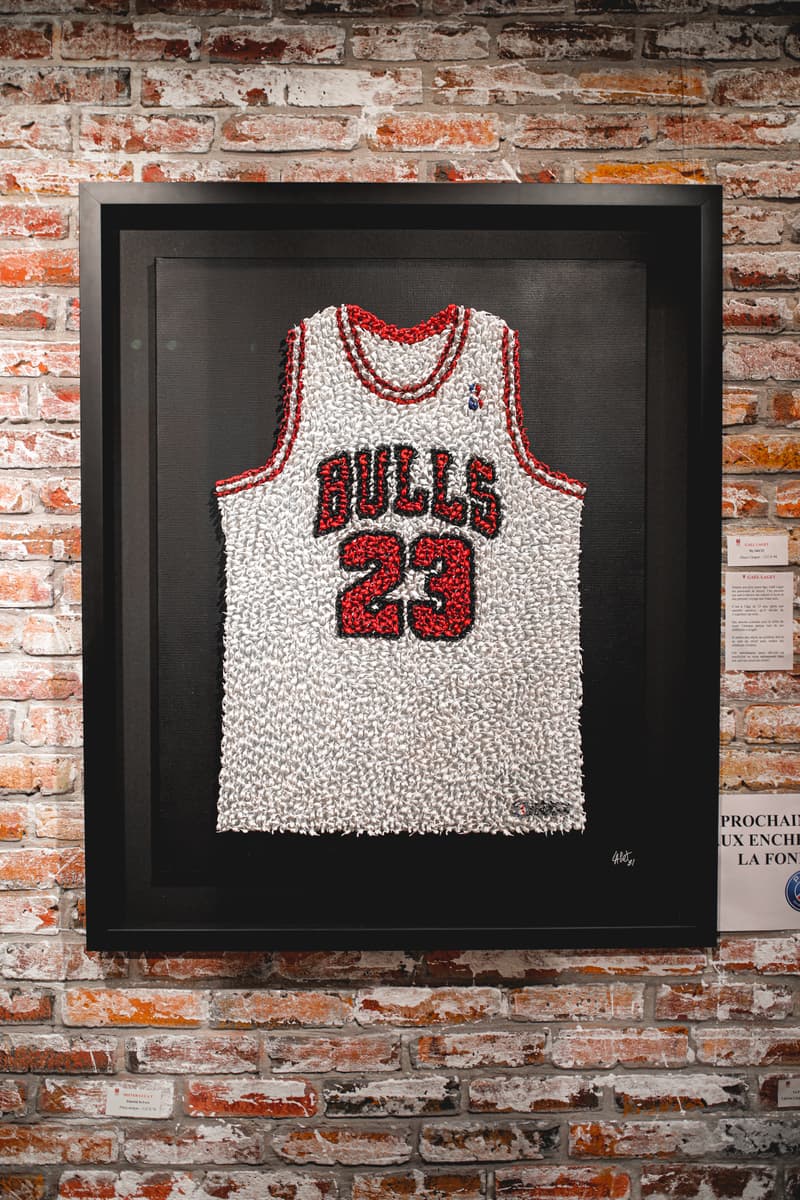 1 of 6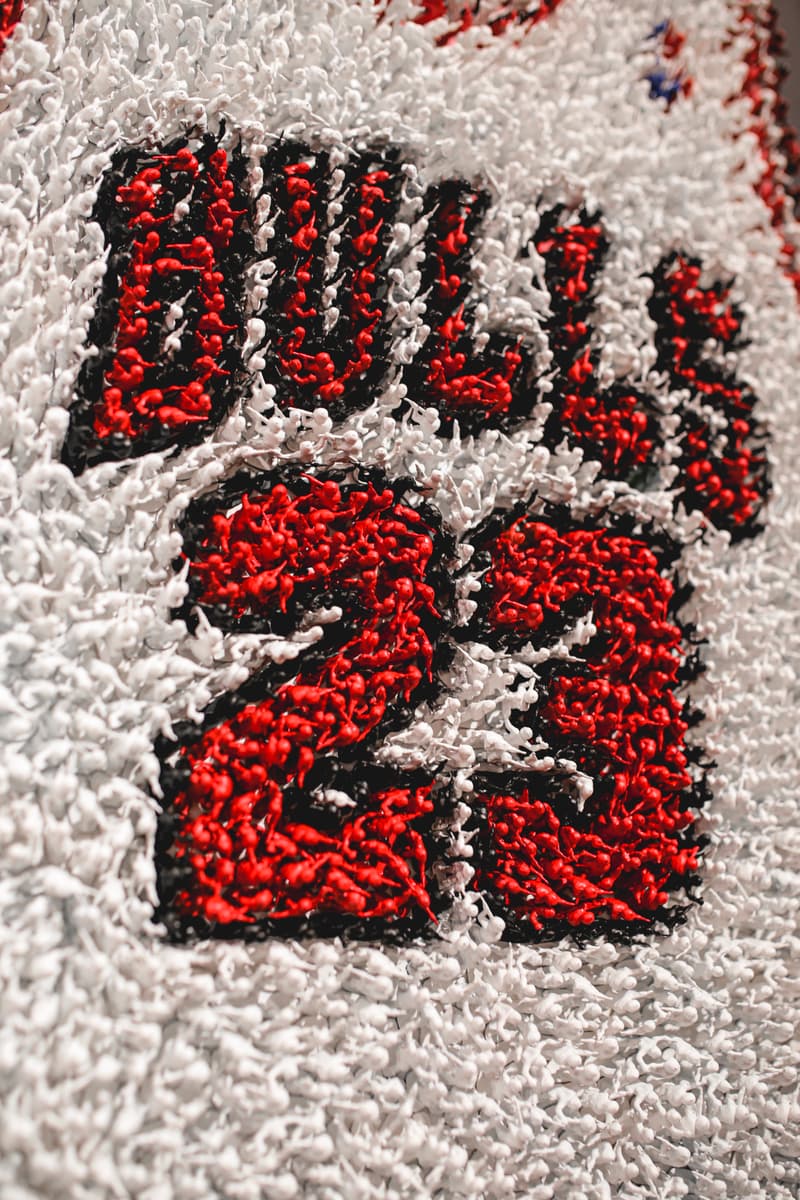 2 of 6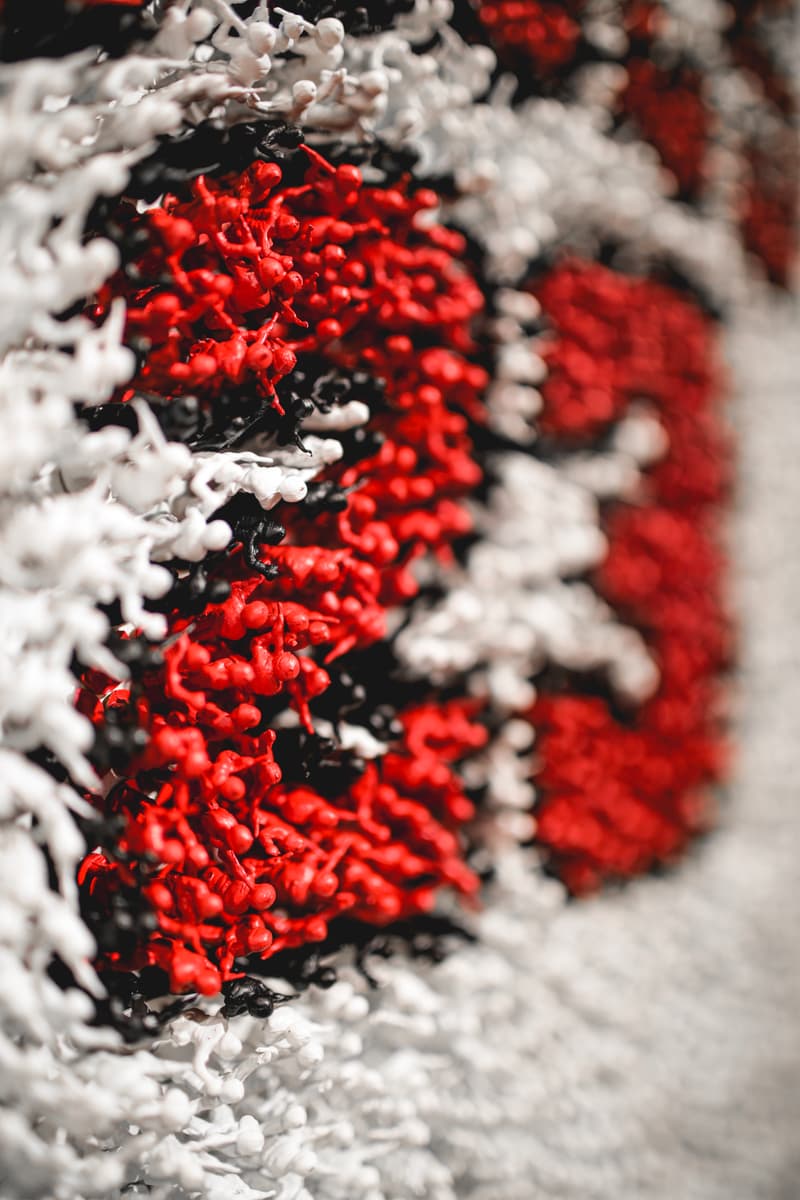 3 of 6
4 of 6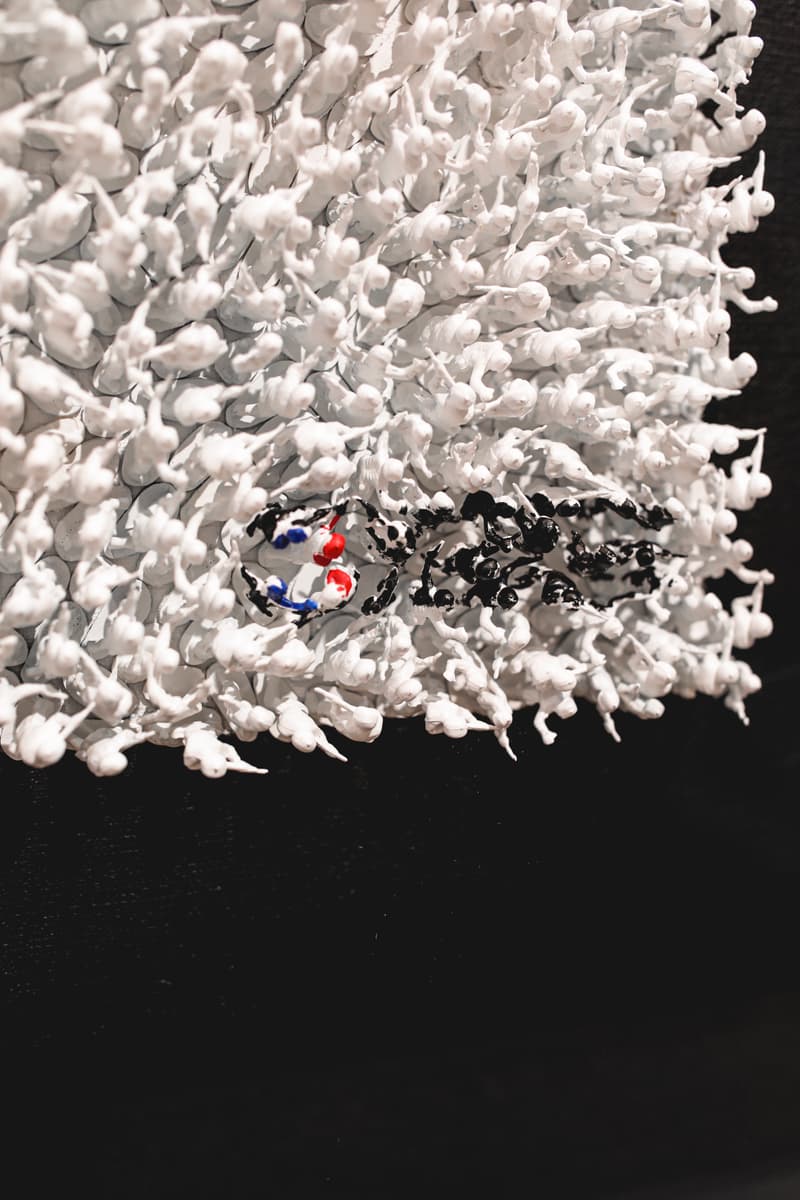 5 of 6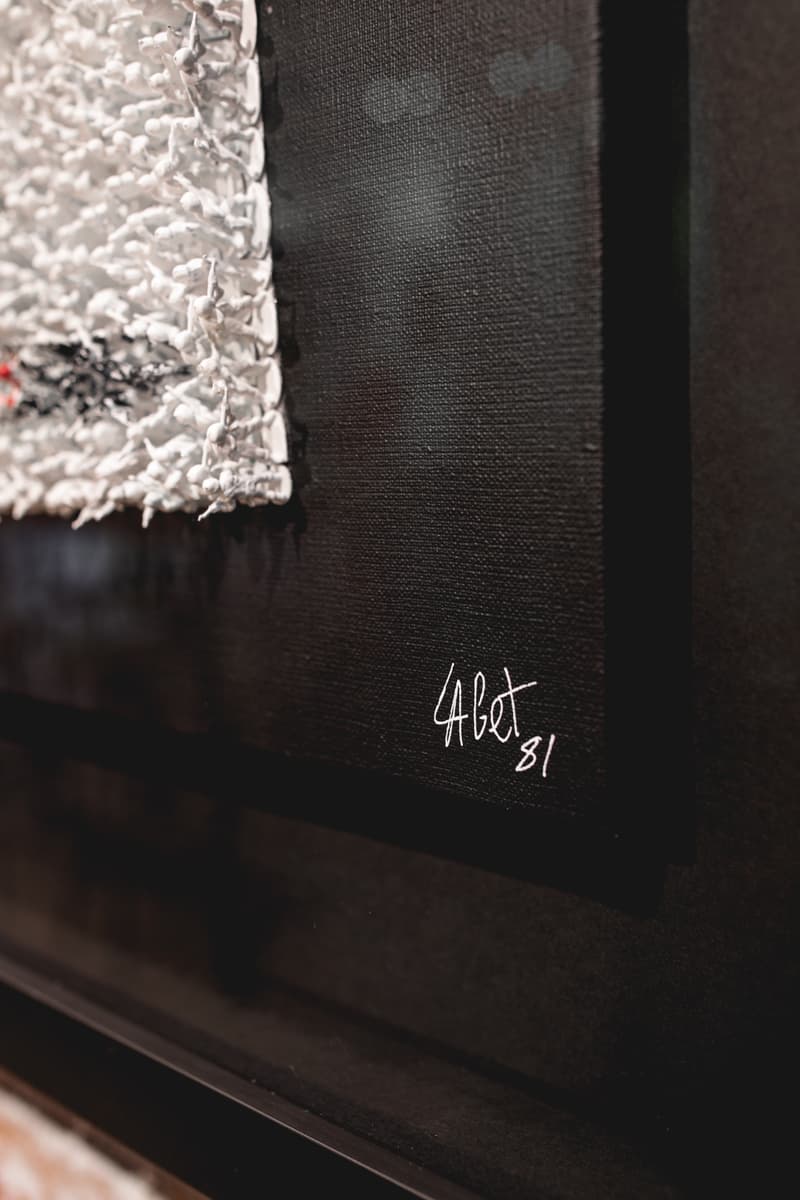 6 of 6
Un maillot de Michael Jordan à l'époque des Chicago Bulls réalisé à partir de 4 000 petits soldats, voici l'oeuvre imaginée par Gaël Laget pour la galerie parisienne CHAMPOP. Cette pièce unique intitulée "My Idol 23" sera vendue en exclusivité lors du prochain dîner du gala caritatif de la Paris Saint-Germain Children First. Le club de la capitale organise chaque année des ventes aux enchères pour financer les projets de sa Fondation créée en 2000. À noter le petit clin d'oeil de l'artiste aux jeunes années de MJ qui portait le numéro 45 avant d'endosser l'emblématique numéro 23. On peut apercevoir ce numéro inscrit sur le dos d'un des soldats sur la photo n°4. Gaël Laget a également choisi d'utiliser des soldats pour imager tous ceux qui campent dehors pour obtenir des Jordan. Ces soldats des sneakers.
En attendant sa mise en vente l'oeuvre de Gaël Laget est à découvrir à travers nos photos ci-dessus et exposée pour quelques jours encore à la galerie CHAMPOP.
Galerie CHAMPOP
93 rue de Turenne
75003 Paris
Coté art découvrez également cette BMW customisée Supreme.