Damian Lillard to Be Traded to the Milwaukee Bucks
At last, the star guard finds a new home in a 3-team deal involving the Portland Trail Blazers, Milwaukee Bucks and Phoenix Suns.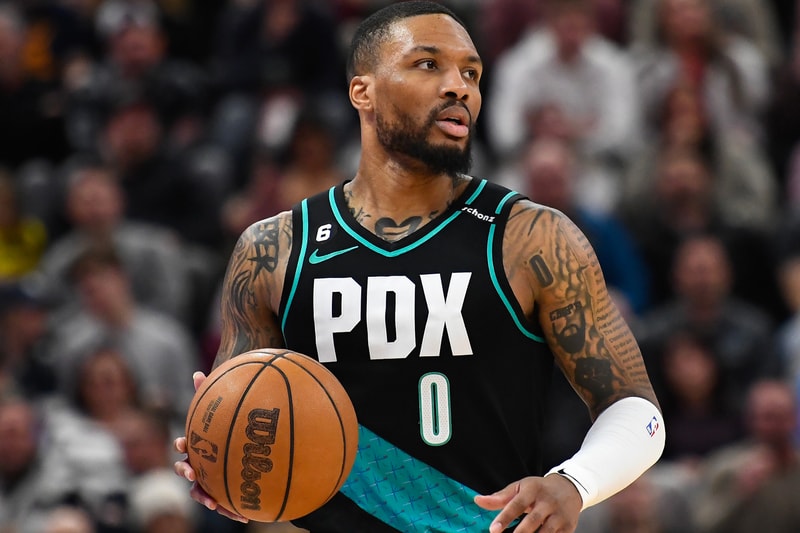 After months of rumors and an endless stream of chaos following the superstar's trade request, Damian Lillard has finally been traded by the Portland Trail Blazers. His destination? Milwaukee.
According to a report by ESPN's Adrian Wojnarowski, Portland is finally trading Lillard — sending him to join two-time NBA MVP Giannis Antetokounmpo on the Milwaukee Bucks. Leading up to this, Lillard had declared a trade request after leading the Trail Blazers as the franchise player for a total of 11 seasons. However, his ask was straightforward — the league runner-up Miami Heat was his destination of choice. From there, an intricate game of rumors played out that seemingly crushed Portland's leverage as Miami offered little in return for Lillard, especially considering the valuations of players in recent trades (see: Kevin Durant and Rudy Gobert).
Ultimately, Lillard is part of an unexpected 3-team deal that involves the Portland Trail Blazers, Milwaukee Bucks and Phoenix Suns. According to Wojnarowski, Milwaukee is receiving Damian Lillard while Phoenix takes on Jusuf Nurkić, Grayson Allen, Nassir Little and Keon Johnson to add to its stacked roster. As for the Trail Blazers, DeAndre Ayton, Jrue Holiday and Toumani Camara are on their way with rights to Milwaukee's 2029 unprotected first-round draft pick paired with unprotected Milwaukee pick swap rights for 2028 and 2030.
From here, Wojnarowski shares that Portland is engaged with additional teams for deals that will prioritize moving Jrue Holiday to a contender as it rebuilds around its young core.
Lillard goes Milwaukee as part of a 3-team deal with Jrue Holiday, Deandre Ayton, Toumani Camara, a 2029 unprotected MIL 1st, and unprotected MIL swap rights in 2028 and 2030 to Blazers. Phoenix lands Jusuf Nurkic, Grayson Allen, Nassir Little and Keon Johnson. https://t.co/Ge0H91AiIA

— Adrian Wojnarowski (@wojespn) September 27, 2023
Stay tuned for updates regarding this breaking news and be sure to check out our latest edition of Hypebeast Diaries with Jerome Peel of Citi Bike Boyz.