Dwayne Johnson Explains of Iconic Black Turtleneck Photo
Sharing his deep connection to Canada.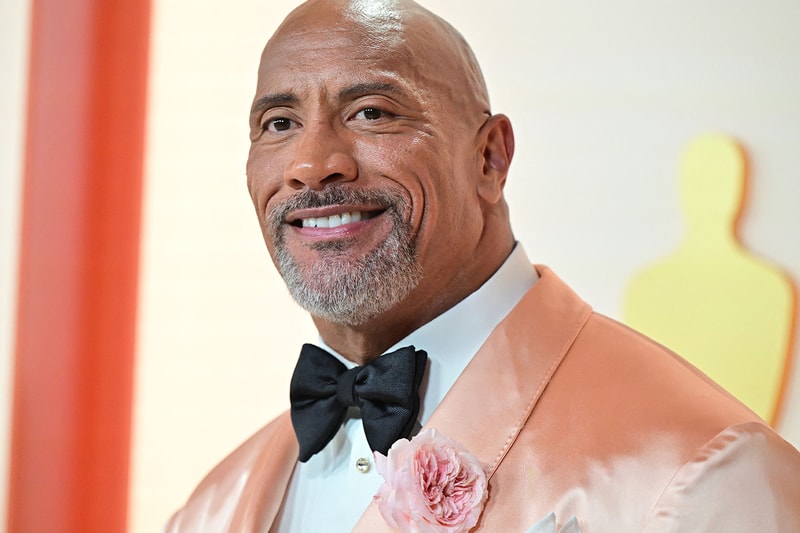 Taking to Twitter to share the latest in the latest development of his Zoa Energy beverage line with its arrival in Canada, Dwayne "The Rock" Johnson shared how the country is a place of "defining moments" for him. Prefaced with "Always grateful for the lessons, blood, sweat and grind. And fanny packs," the WWE superstar-turned-actor offered an accompanying video detailing his deep connection to Canada.
"As many of you know, Canada will always hold a special place in my heart, in my bones. I mean, my dad, my old man was born in Canada, the Soul Man, Rocky Johnson in Amherst, Nova Scotia," said Johnson. Aside from his father's Canadian origins, "The Rock" noted how he followed in his father's footsteps by wrestling in the territories of Canada and highlighted his time playing for the Calgary Stampeders of the Canadian Football League. Finishing up the video, Dwayne Johnson explained his iconic black turtleneck photo, "Black turtleneck, fake Tag watch, fanny pack, tissue underneath the elbow cause I didn't wanna get my turtleneck dirty. Crazy sh*t and that picture went on to become iconic. I took that in Canada before a wrestling match that I had in Canada."
Catch Dwayne "The Rock" Johnson's Twitter post below.
CANADA 🇨🇦 stand up, it's your time to shine – I got some big @ZOAEnergy news 💥💥💥

Proud to announce our ZOA ENERGY will be in brick and mortar stores – all across CANADA 👏🏾👏🏾

ZOA Energy has seen fantastic growth since launching our brand (fastest growing in the energy… pic.twitter.com/xRNqkNykkE

— Dwayne Johnson (@TheRock) May 1, 2023
View this post on Instagram
In case you missed it, Donnie Yen's Sakra continues his martial arts journey.