Thieves Steal More Than $500,000 USD of Props and Equipment from Netflix's 'Lupin' and 'The Crown' Sets
Within the same week.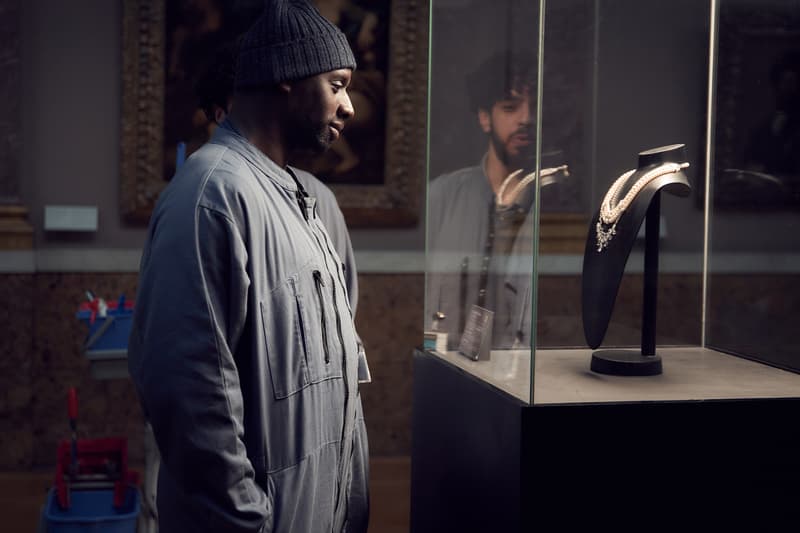 Netflix's productions for The Crown and Lupin have been robbed of more than $500,000 USD worth of props and equipment this past week.
On February 24, the Northern England-based set for The Crown was robbed of approximately $200,000 USD worth of props. According to Variety, more than 350 items were stolen, including a mock Fabergé egg, a clock face from a William IV grandfather clock, a 10-piece dressing table, crystal glassware and silver and gold candelabras.
"We can confirm the antiques have been stolen and we hope that they are found and returned safely," a Netflix spokesman said in a statement. "Replacements will be sourced, there is no expectation that filming will be held up."
"The items stolen are not necessarily in the best condition and therefore of limited value for resale," The Crown set decorator Alison Harvey said following the incident via Variety. "However, they are valuable as pieces to the U.K. film industry."
On Wednesday morning, Netflix confirmed to AFP that its Paris-based production for Lupin, which ironically centers on a master thief named Assane Diop (Omar Sy), was robbed of roughly $330,000 USD worth of equipment. Per the report, approximately 20 masked individuals broke in and threw mortar fireworks into the set on February 25.
"There was an incident on 25th February whilst filming the upcoming season of Lupin," Netflix said in a statement. "Our cast and crew are safe and there were no injuries." Lupin has since resumed production, according to The Hollywood Reporter.
Both robberies are currently under investigation.
Elsewhere, BET has announced an unscripted music docuseries on the rise, fall and redemption of Irv Gotti's Murder Inc. Records.