The Heart Project Brings Love and NFTs to Fred Segal for Valentine's Day
An exclusive look at the online community's "MADE WITH LOVE" collection and artist collaborations.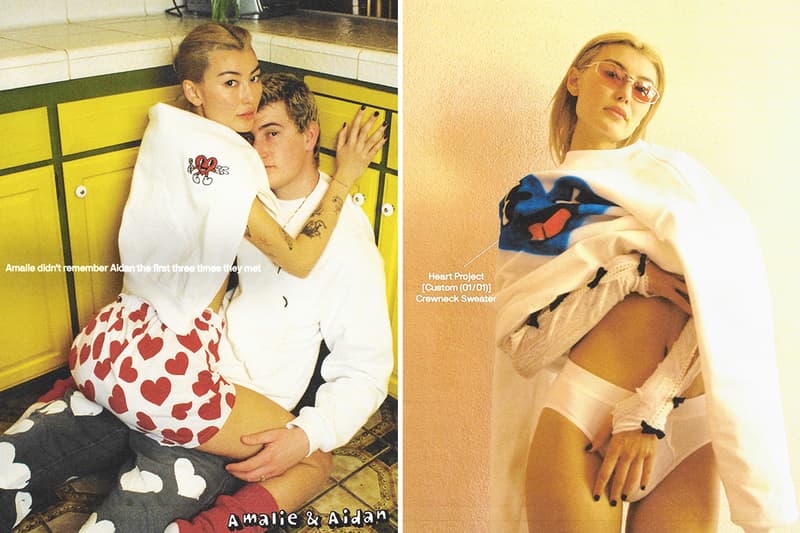 1 of 15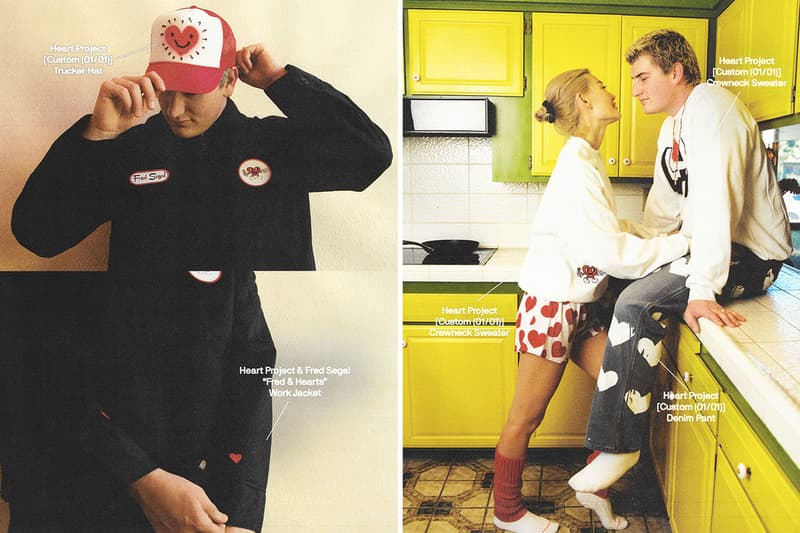 2 of 15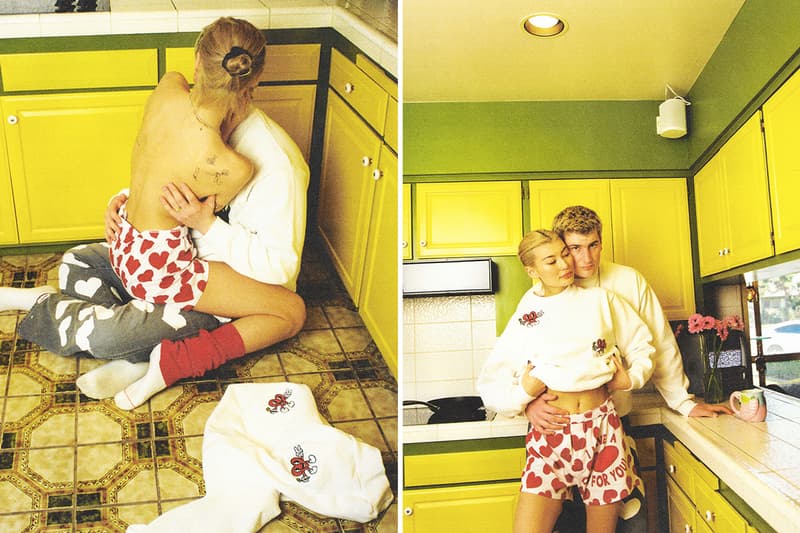 3 of 15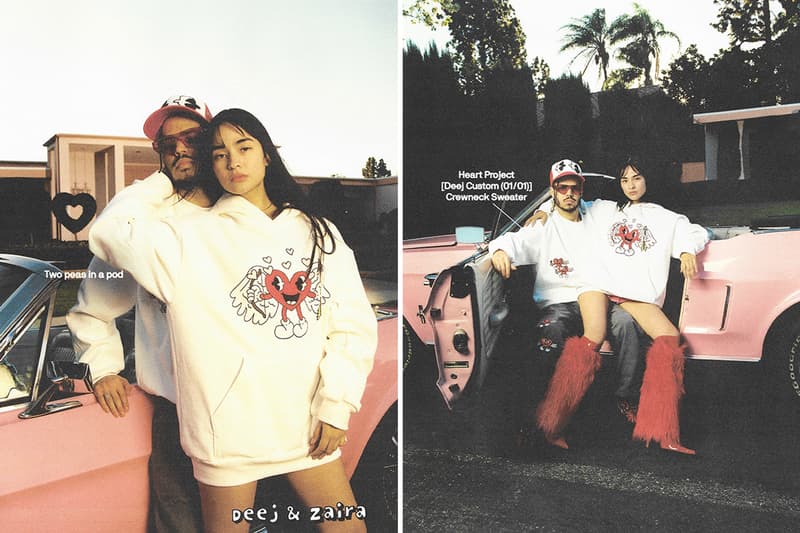 4 of 15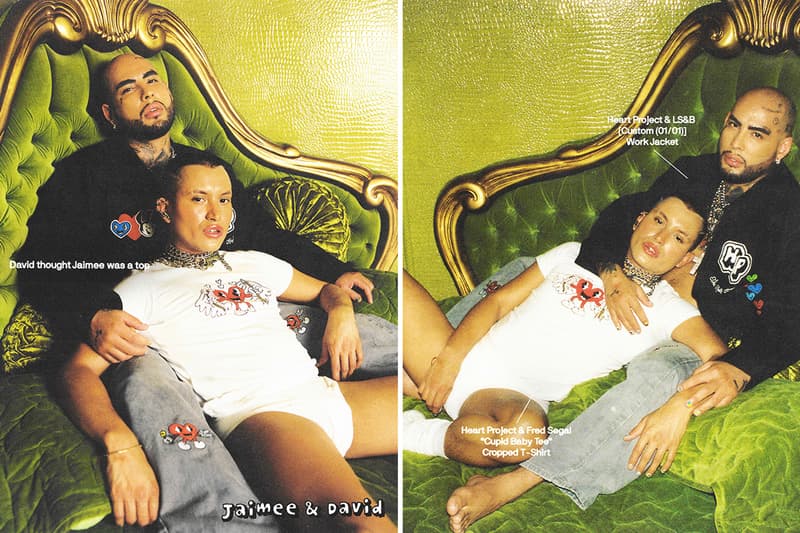 5 of 15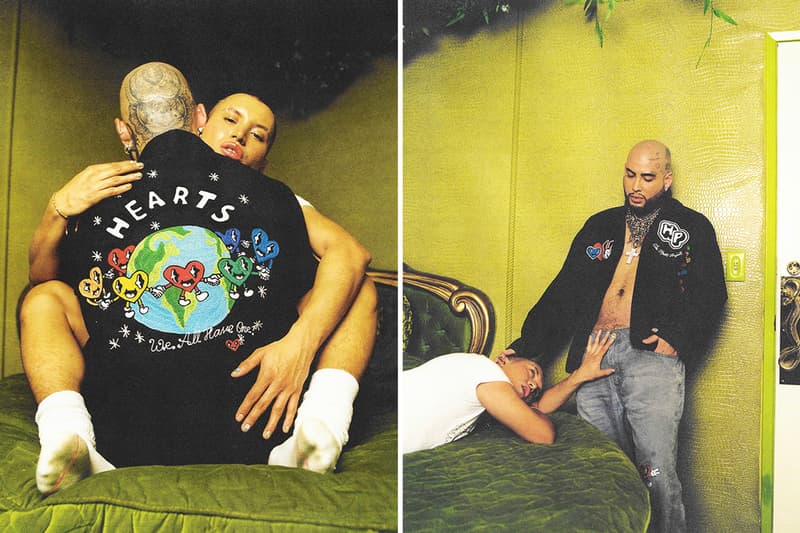 6 of 15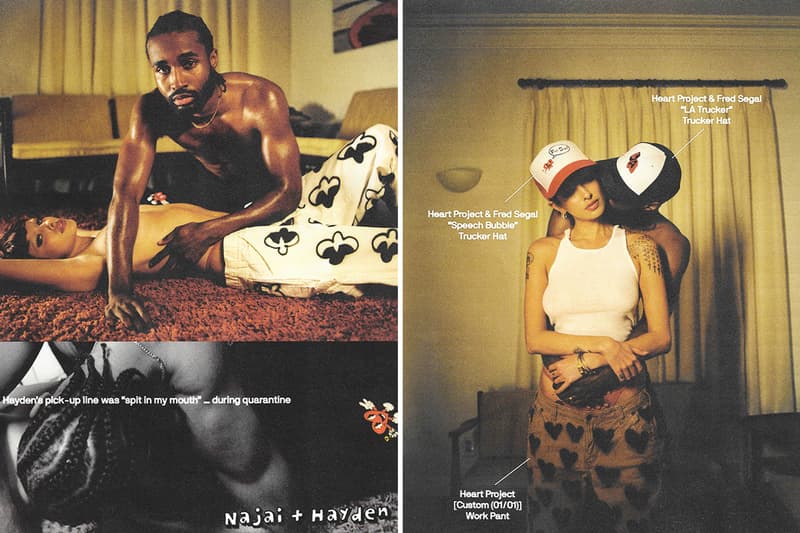 7 of 15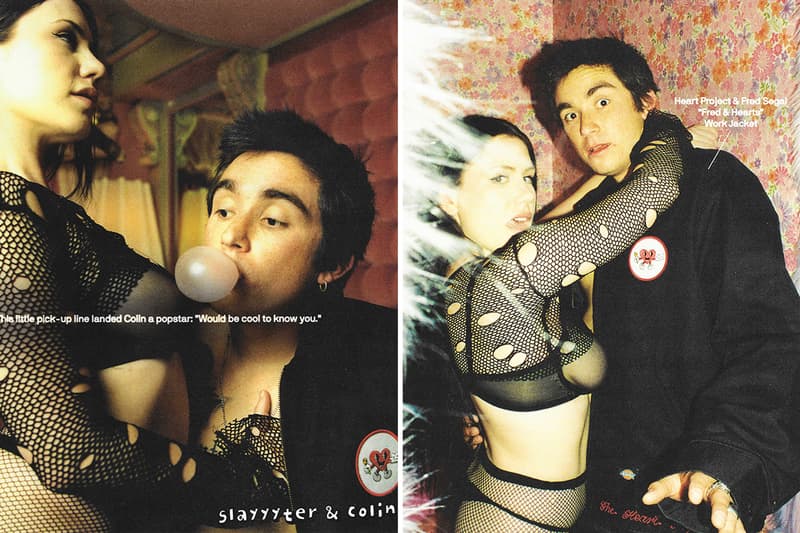 8 of 15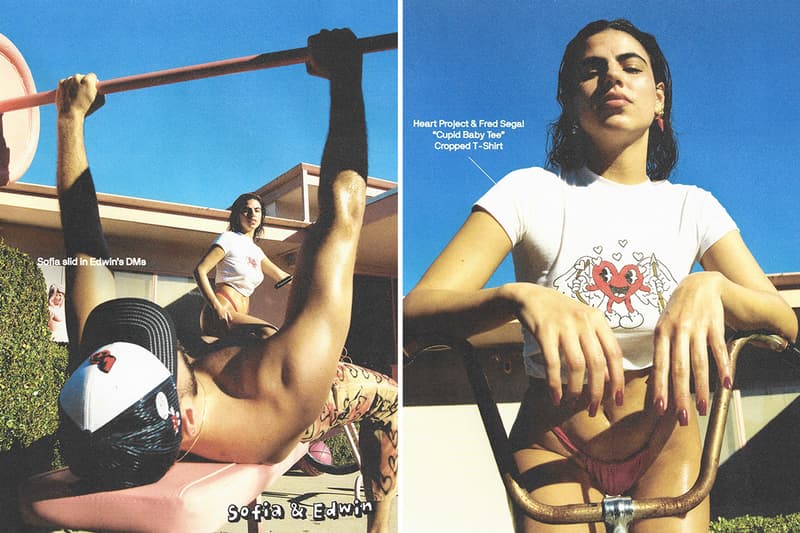 9 of 15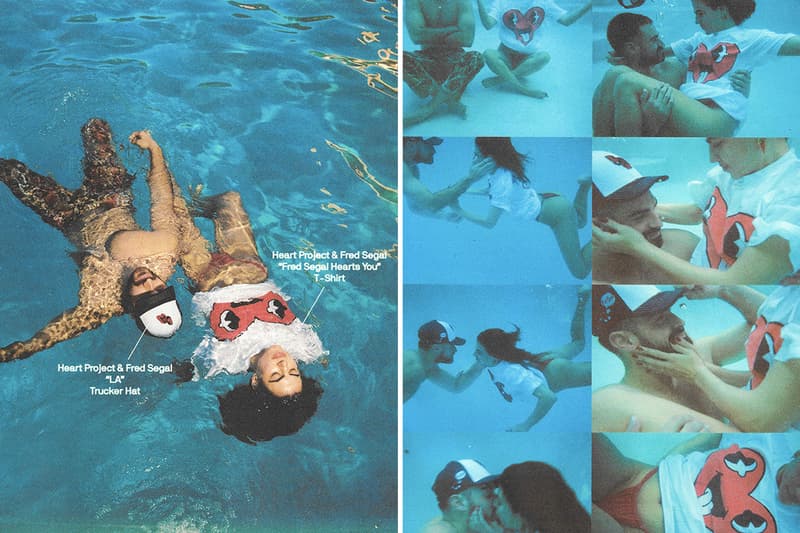 10 of 15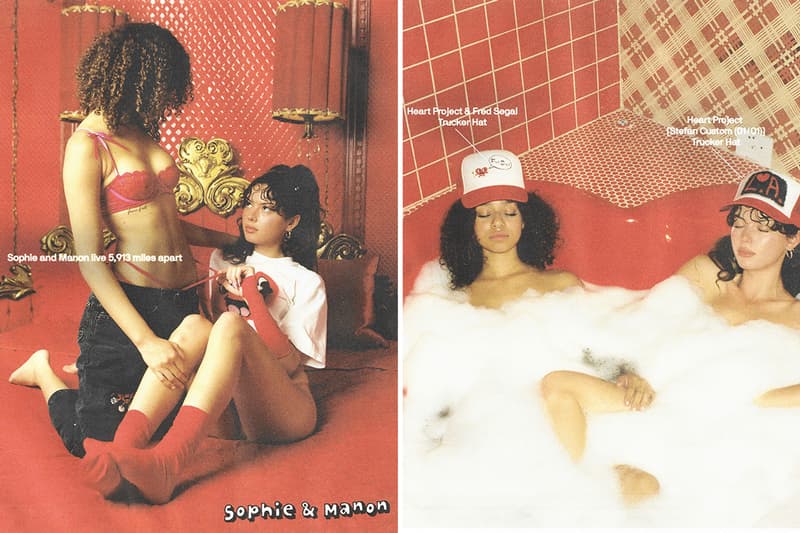 11 of 15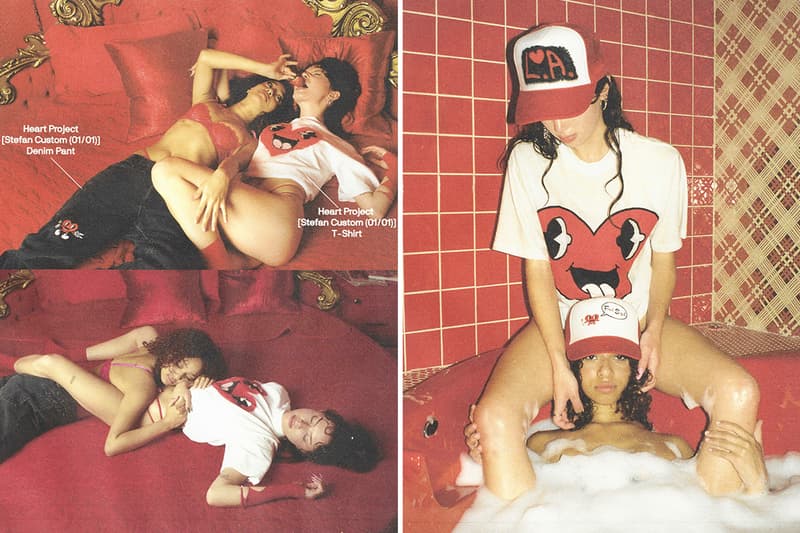 12 of 15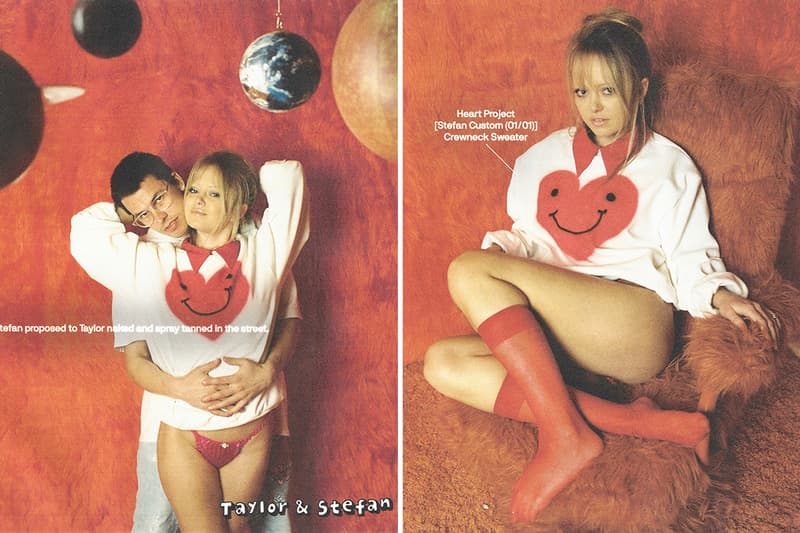 13 of 15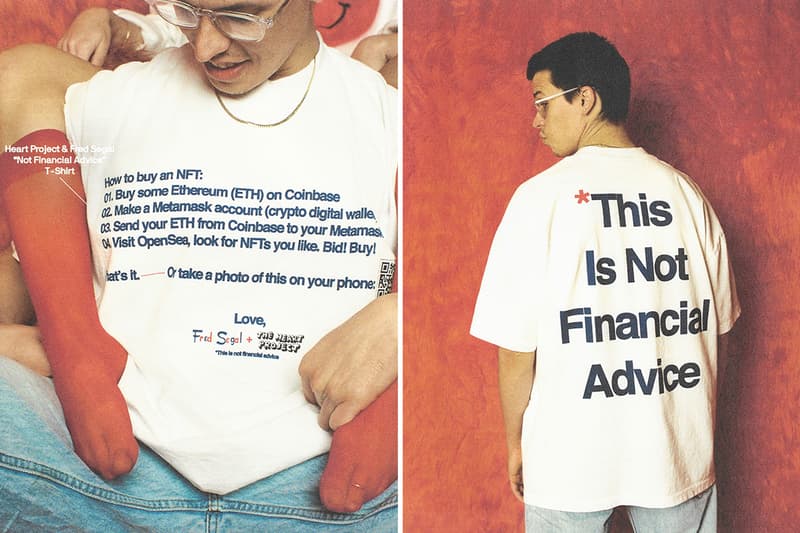 14 of 15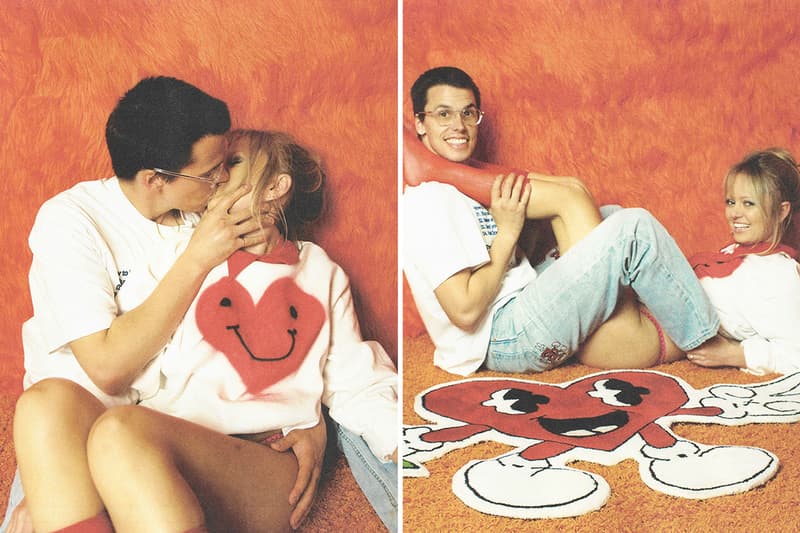 15 of 15
To celebrate Valentine's Day, The Heart Project is launching a collection of original apparel and artist collaborations with an in-person experience at the Fred Segal Sunset store. Previewing pieces from the "MADE WITH LOVE" collection, The Heart Project has shared an exclusive lookbook and interview ahead of its love-themed pop-up.
Founded by photographer Aidan Cullen and artist Stefan Meier, The Heart Project functions as a community-run studio where Heart holders shape the group's creative endeavors. The "MADE WITH LOVE" collection includes a crewneck designed by CID, a member of the Hearts community; one-of-one's by Stefan, which include airbrush and embroidery that will be sold in-store only; and apparel like heart-covered baby-tees, classic trucker hats and unisex workwear.
The fun-loving Hearts mascot also appears in a Hearts x Fred Segal capsule, a Hearts x Vinnie Hager hat and T-shirt, a Hearts x Deadfellaz bag, and a small-run of hand-sewn jackets with Lot, Stock and Barrel. Working simultaneously in the digital and physical realms, Heart holders are buzzing about a redeemable gift in the form of a "Love Letter" NFT with Vinnie Hager. Forming a partnership between the thriving NFT groups, Aidan was drawn to Vinnie's use of color and how he's "an amazing dude who has a great community behind him."
Before The Hearts Project's launch party at Fred Segal on February 14, which includes live music, empanadas cooked by Jah Mama, and free drinks and gift bags, HYPEBEAST has spoken to Aidan to understand how Heart holders contributed to the lookbook and the relevance of apparel in NFT communities.
1 of 11
2 of 11
3 of 11
4 of 11
5 of 11
6 of 11
7 of 11
8 of 11
9 of 11
10 of 11
11 of 11
HYPEBEAST: Why do you think that NFT collectors value merchandise?
Aidan Cullen: I think a lot of people find a sense of belonging or family in NFT project communities. They get attached to the name, branding and mission of these projects and merchandise are a way to represent the movement and push the message forward. NFTs are so fascinating because it's like wearing your favorite band t-shirt to show you like their music but also you may have a little bit of ownership in that band too, it's more of a 2-way street for supporters and projects.
Tell me about creating the lookbook.
We wanted to take a high fashion approach inspired by old '90s/2000s ads. We want to establish Hearts as a world recognized brand. Not just an "NFT project." We want our campaigns to be beautiful, our clothes to be next to the best brands in the world and all of our group art projects to be impactful. The models are all our friends. They're cool couples who are involved in the art worlds. We wanted to use them because they fit the vibe of our community. It was a mix of Heart holders, our team and friends who worked on this campaign with us.
What does a typical work day at the new Hearts office? Does it feel like traditional work? 
Every day is a different. Meetings, calls, photoshoots, brainstorming sessions, after hours printing and scanning designs and campaigns, lots of snacks, cool creatives and partners coming through and hanging, coding, strategic brainstorming sessions, and lots more. It's definitely a new and invigorating feeling. The Web 3.0 world is super fun, but it also moves extremely quickly and owning a project comes with massive responsibility.
Why is it important for young creatives to care about Web 3.0?
This new technology brings back more ownership and control for artists. It gives automatic lifelong royalties so you don't have to chase anyone for payments. It also unlocks many possibilities– ways for artists to get projects funded easier without having to work with big companies, nurture a fanbase, include technology in their art, etc. This technology is going to optimize every creative industry over the next few years.
Are you currently working on that you're excited about?
After these collaborations, we're releasing our first community made music video with Prentiss. Then, we're doing our first community song with Benny Blanco and Lil Dicky where Heart holders will submit parts of a beat and be selected to make a song with them, giving them masters and publishing on the song via a smart contract. There are so many amazing things in the works, but I'll leave it at those 2 for now.
Is there anything else you'd like to add about NFTs? 
I'd encourage everyone to keep an open mind to NFTs. It's a lot more than a pixelated jpeg selling for millions… It's a wave of technology that is shifting all creative industries. DYOR.
Thanks Aidan.
Starting on February 14, the "MADE WITH LOVE" Collection, Hearts x Fred Segal capsule and other artist collaborations will be available for purchase in-store and at Fred Segal's website. For more news and upcoming events from The Heart Project, follow the exciting NFT-based community on Instagram and Twitter.