Fujifilm's New X-T5 Flagship Boasts a Longer Battery Life and Advanced Imaging Sensor
The new model starts at $1,699 USD sans lens.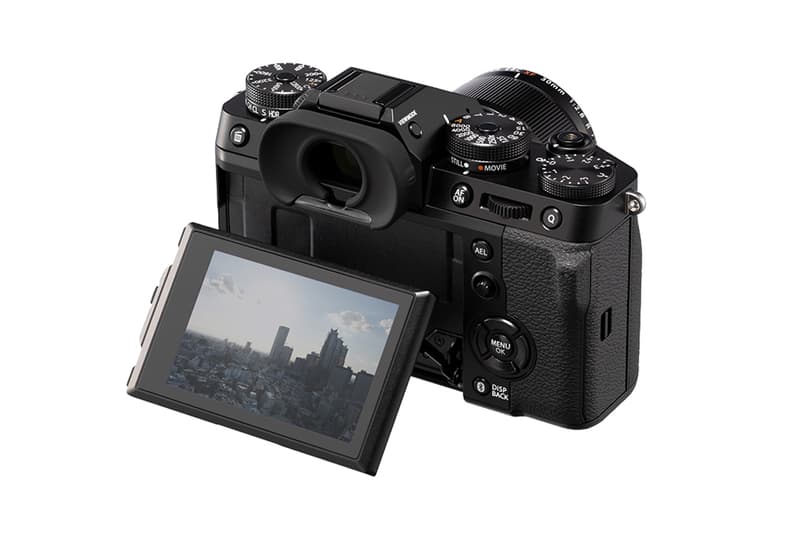 Two years after putting out the popular X-T4, Fujifilm is following up on the mirrorless digital camera with an even technically advanced version. The X-T5 builds on the capabilities of its predecessor, containing two new processors designed to use up less power and accommodate AI processing.
The fifth-generation X-Trans features a 40.2M MOS 5 HR sensor and an X-Processor 5. Developed by Fujifilm, the imaging sensor offers improved image quality without having to use a low-pass filter. Catering to action-oriented photographers, it also offers recording in 4K/60P without cropping videos and blackout-free burst shooting. Autofocus and a finely-tuned magnification ratio are made possible by the model's AI image processing system, along with a five-axis in-body image stabilization (IBIS) system.
Design-wise, the X-T5 employs a three-way tilting LCD to allow for flexible shooting at all angles, such as at waist level. Functioning in tandem with the viewfinder, the LCD will orient itself to align the camera on the optimal axis for a photo. At the top of the camera are three dials for ISO, shutter speed and exposure. The camera is lighter and smaller than the X-T4 at just 1.23 lb (.56 kg).
The battery life has been amped up from 600 to 740 frames for still-life photos. And for those who love the vintage look of film but don't want the hassle of actually shooting on film, the X-T5 comes with 19 different modes that simulate the look of film.
Check out Fujifilm's new X-T5 flagship model. The camera debuts on November 17, priced at $1,699 USD for the body, $2,099 USD with an 18-55mm lens and $2,199 USD with a 16-80mm lens.
In other tech news, Elon Musk is reportedly planning to cut half of Twitter's staff.