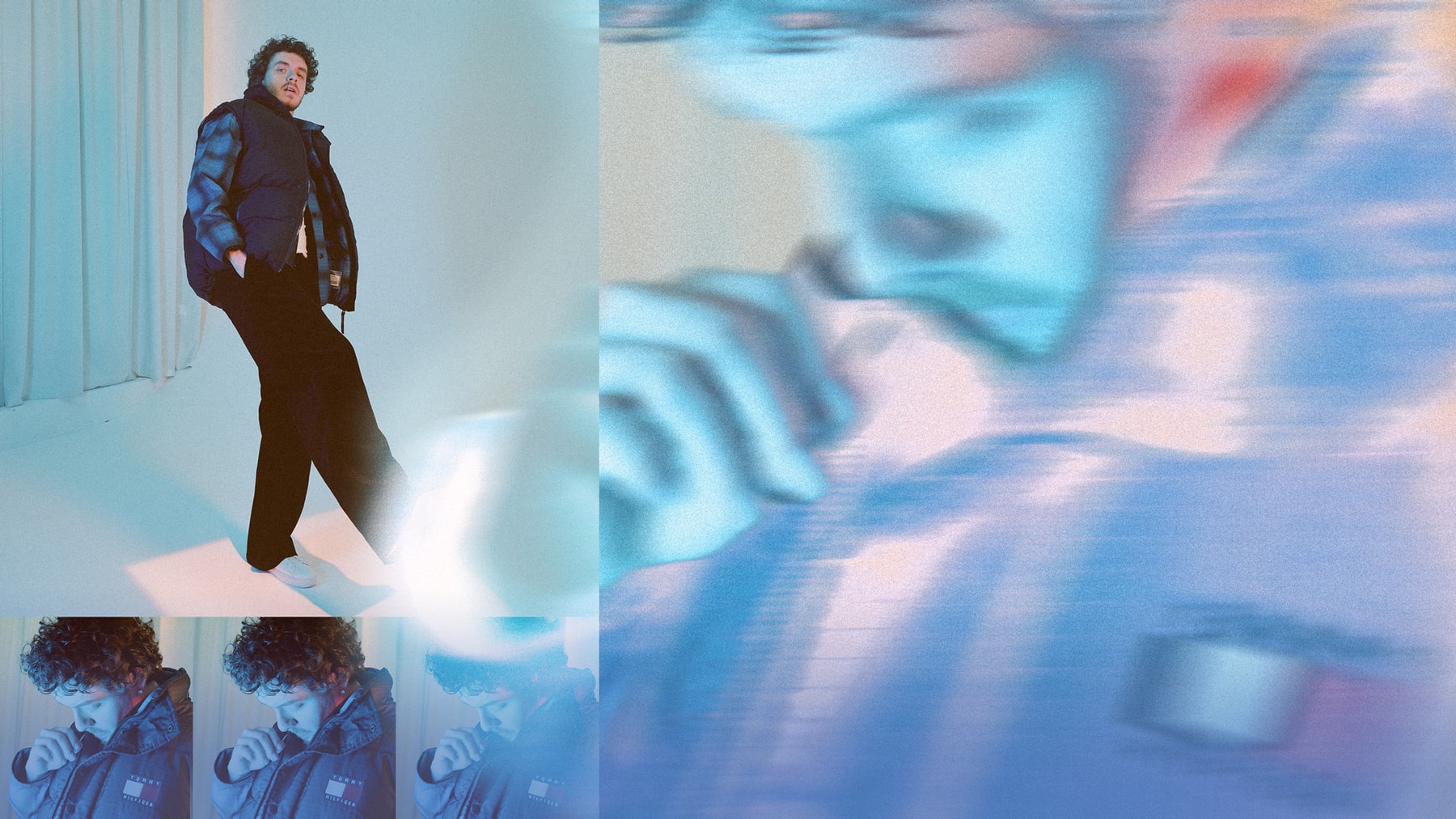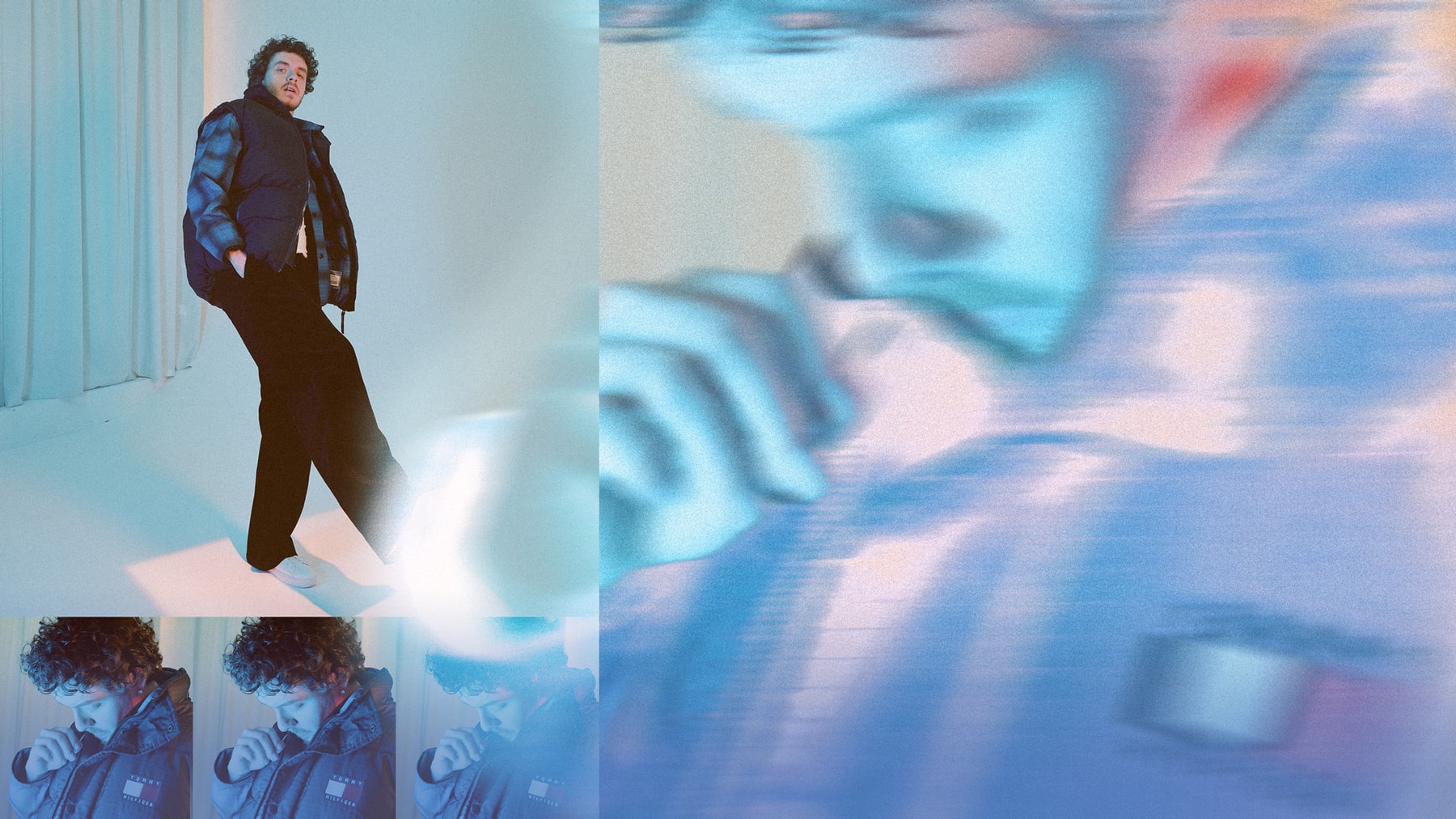 Jack Harlow Talks All-New Tommy Hilfiger Pass the Mic Campaign and Kentucky Roots
As he kicks off his all-new Creme De La Creme Tour.
Jack Harlow has manifested it all. The Kentucky-born rapper has made his way from Louisville's city streets and kickbacks to the red carpets of the MET Gala and the VMAs — and he claims he knew it would happen all along. It certainly helps that last year's critically-acclaimed album, Thats What They All Say, and its breakout hit, "WHAT'S POPPIN," have fueled a meteoric rise to the top that's impossible to ignore. But for the star, there's much more work to be done, and the foot has to stay on the gas. "If you want to stay here and you want to rise and continue to gain respect, you've got to bring it," he says. "I want to bring it every time so just know I'm going to do that." This same spirt comes through in Tommy Hilfiger's Fall 2021 "Pass the Mic" brand campaign, starring Harlow – as it promotes the idea that everyone has the power to affect and change the world, because voices speak volumes and style holds power.
At 23 years old, Harlow carries himself like a veteran despite having only been in the spotlight for a few years. In 2018, Harlow found himself in Atlanta, where his career began to accelerate at a rapid clip, meeting DJ Drama and Don Cannon, signing a record deal with Generation Now, under Atlantic Records and landing on XXL's Freshman Class cover. Two years, in 2020, he was already nominated for his first Grammy, collaborating with the likes of Lil Nas X and Eminem, starring in Call of Duty commercials with Druski and performing on Saturday Night Live. It was all an indication that Harlow is here to stay, charming his way to headlines and gaining an enormous fanbase through his sharply self-aware point of view, middlebrow humor and charismatic demeanor. These are the exact characteristics that make Harlow's music so enjoyable: because he's never doing too much and always remains true to himself, at least it seems. The kind of endearing admiration that allows him to drop Fireflies by Owl City in the middle of his set.
"He said, 'I could see your grandpa's house from my front porch.' It immediately connected us and has made this partnership we are building feel more special than anything else could have." It also helps that Harlow is a longtime fan of Tommy Hilfiger himself, having rocked the brand regularly growing up, as the two embody Americana heritage and fashion naturally. There's an unknown history that makes the pairing feel more like manifest destiny than a sensible partnership though. He recently took to Instagram, after he wore a custom Tommy Hilfiger tuxedo to the 2021 MET Gala, to reveal that his grandfather grew up in the same small town of Elmira, New York as Hilfiger. The two lived on the same street. After receiving an unexpected FaceTime from Hilfiger, Harlow mentioned this bit of fate. "The first thing I brought up was Elmira and my grandfather, just hoping there was a chance he would remember," he said. "Tommy couldn't believe it. He said, 'I could see your grandpa's house from my front porch.' It immediately connected us and has made this partnership we are building feel more special than anything else could have."
As Tommy Hilfiger celebrates the Futuremakers of the "Pass the Mic" campaign, HYPEBEAST caught up with Jack Harlow between MET Gala fittings and VMA rehearsals to discuss his Kentucky roots, getting back on tour, what the word commitment means to him, upcoming music and the new, serendipitous Tommy Hilfiger partnership.
1 of 2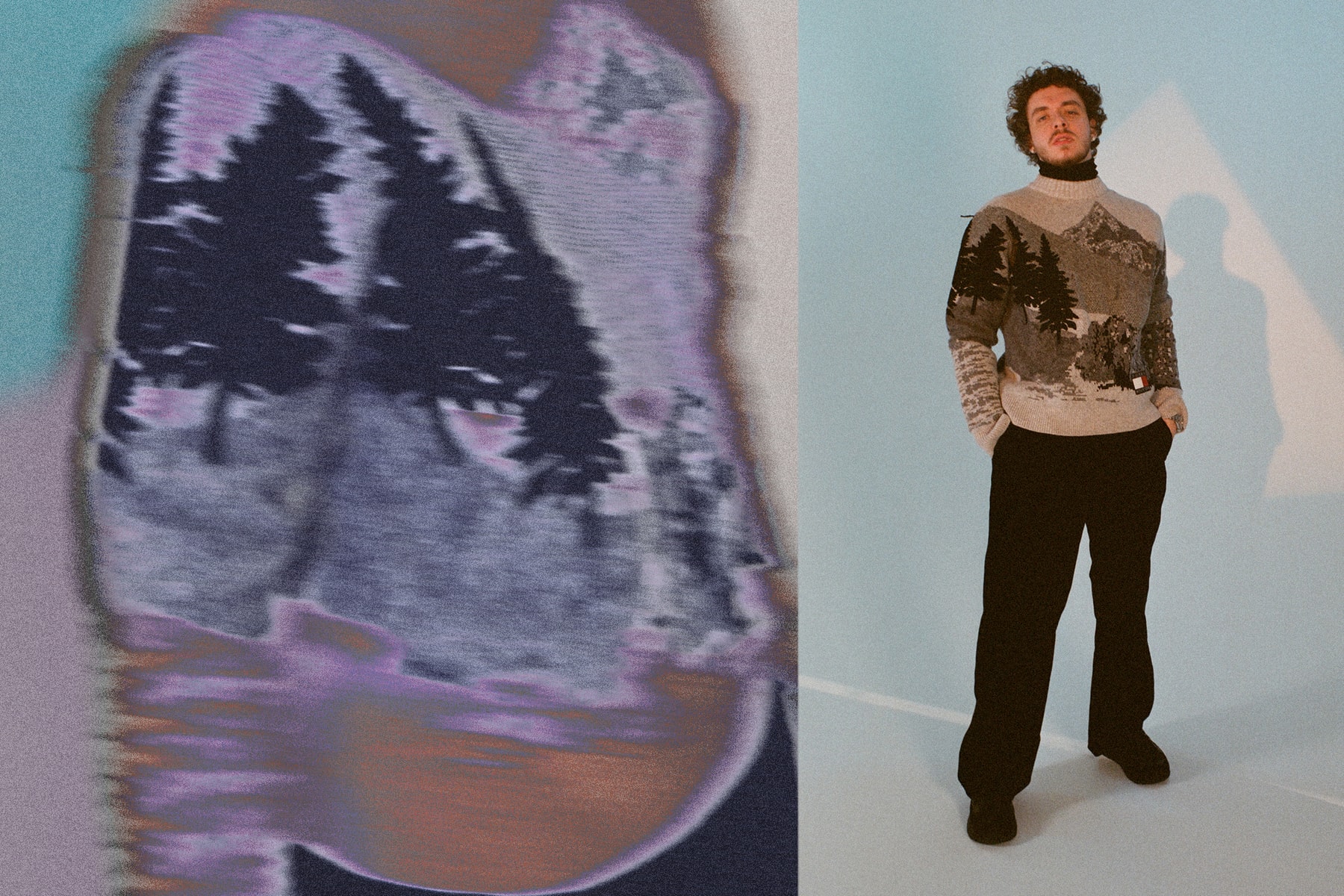 2 of 2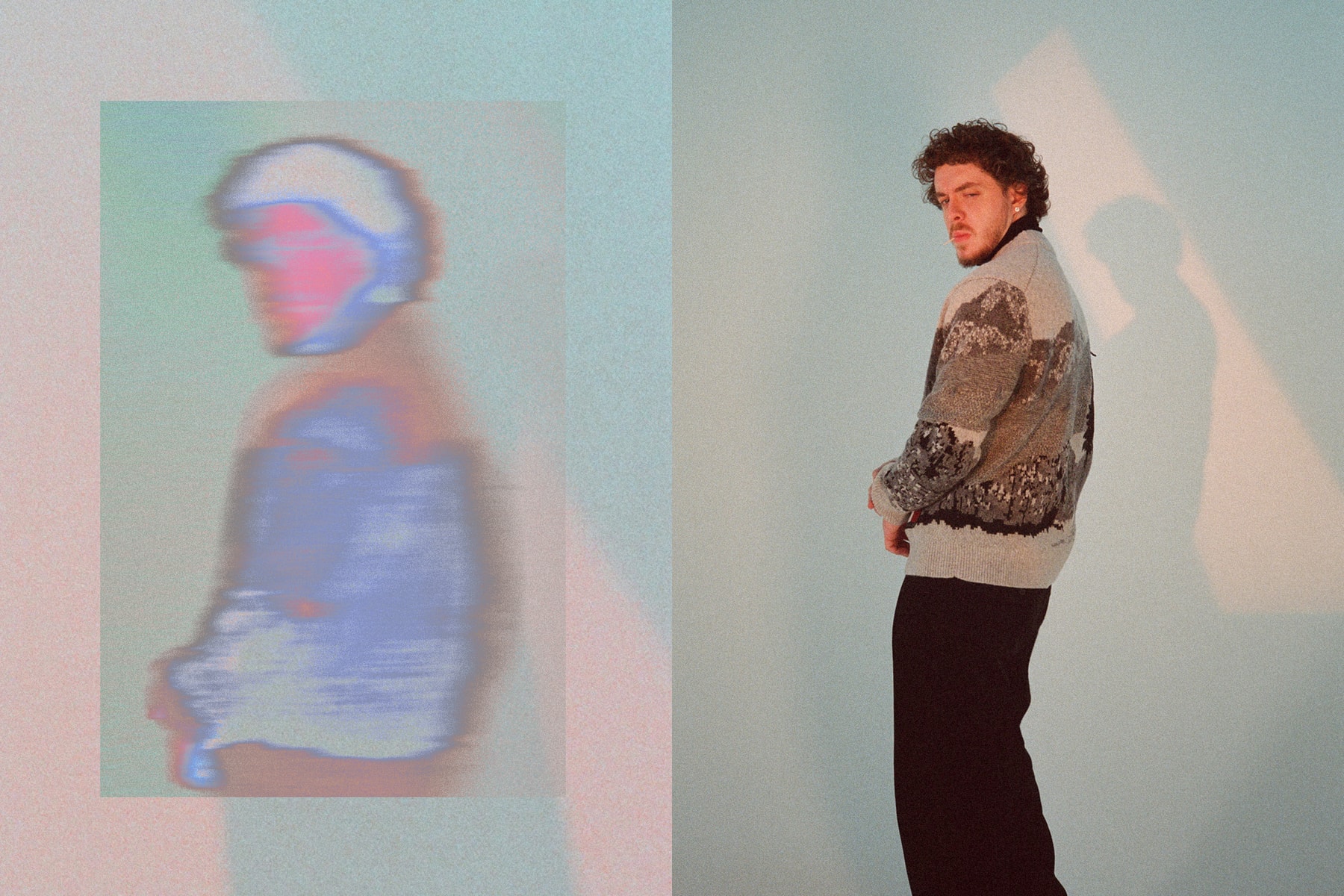 HYPEBEAST: What's a day in the life for Jack Harlow like these days?
Jack Harlow: Well, there isn't much of a routine to it anymore. The consistency is decreasing by the day. Seeing the airport a lot, seeing a lot of red-eyes, I'm meeting new people every day. I'm seeing a lot of smiles on people's faces. This is the fastest my life's ever been, by far. It's getting to that place that I used to hear artists describing in songs.
What comes along with that? It's probably crazy.
Yeah, I mean, every time it gets crazy, I look around at everyone and say, "this is what we asked for." It helps me take it a little easier because it feels like it's a slight cost for this wonderful life I've dreamed of.
Taking it back to the earlier days in Louisville — doing shows, handing out CDs, etc. — what is it about being from there and getting on in your city first that was important to you?
I remember growing up and seeing artists from different cities repping their city, and in their music, they paint pictures of where they're from and it made me want to do that. We feel like we have something special that's being slept on, so it was ingrained in me from a young age to be proud of where I was from. I was just with my homegirl Tiara, she's actually from Lexington, and we were reminiscing on the scene in 2019 and what was going on for me around the time THRU THE NIGHT dropped [featuring Bryson Tiller]. The parties that were going on, the videos we were shooting — the energy was so incredible. I think we can still get back to that, but obviously we're in a different place now. I'm moving around a lot, like I'm in London being recognized, but we were just talking about what a special time that was.
Kentucky is also a place that encapsulates Americana fashion and the traditional American style. Would you say that growing up where you're from, it influenced your style?
People ask me that more and more now and I'm always wondering how to put into words. It's like anywhere; people want to know what it's like, so I just tell people there's a lot of different aspects to it and it depends on what neighborhood you're from. But to me, there's a laidback energy that comes off very smooth and player and I think it's reflected in the music. You look at Bryson [Tiller], you look at me, you look at [EST] Gee, everyone has that smooth fluid flow. So it's all very player music. And I think Static [Major] helped set the precedent for that but in general, I think it's the energy. Very chill energy.
1 of 2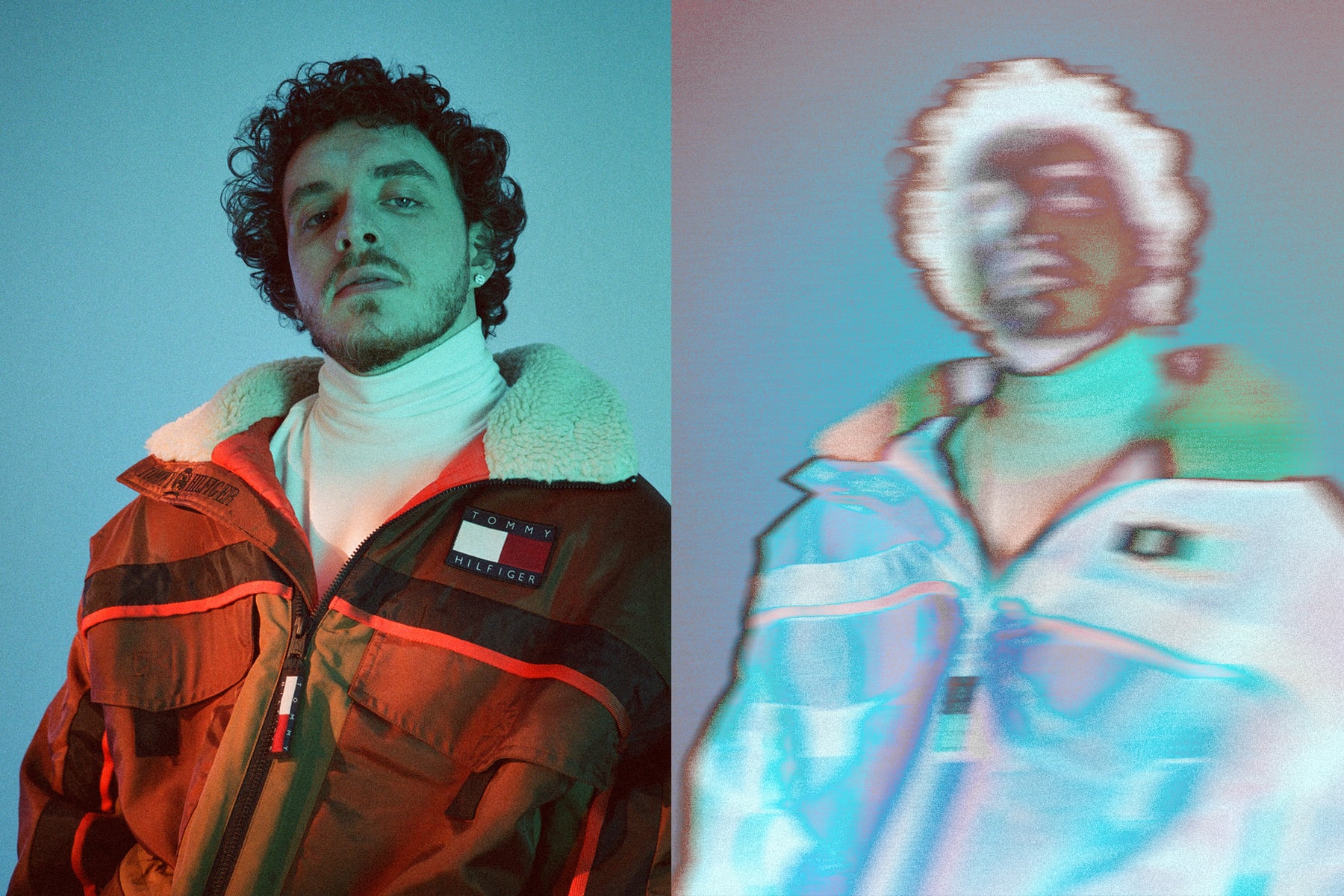 2 of 2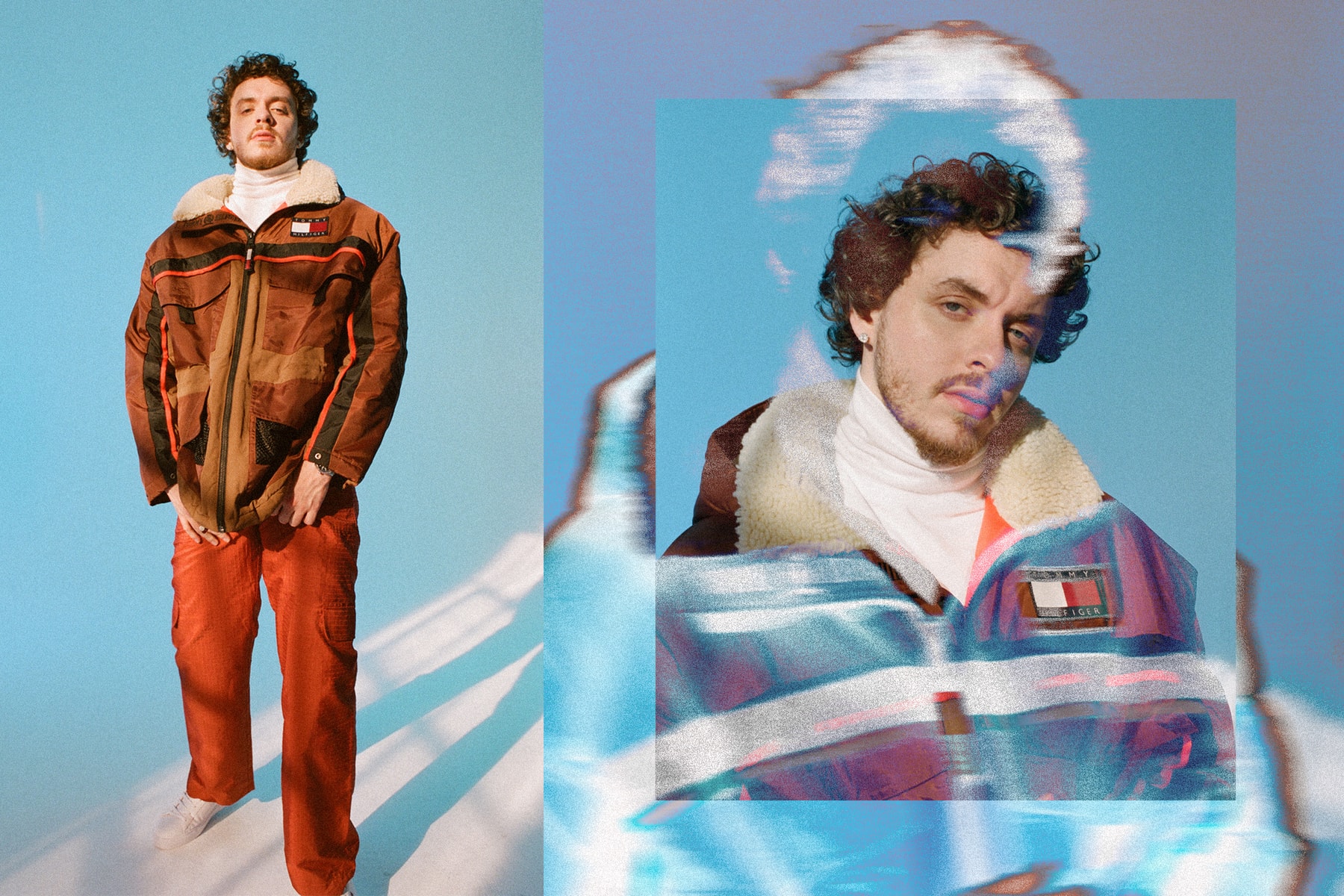 So what about wearing Tommy Hilfiger and joining in on the campaign felt right for you?
It's funny now that I think about it but Tommy Hilfiger was worn all over the city when I was younger. I grew up wearing Hilfiger, I respect the heritage, I love the color schemes. It's just timeless so for it to work out so organically and for us to partner up — like, that's a brand I was going out shopping for anyway. So to be wearing their pieces and doing it on behalf of the brand is dope because it's true to my identity. That's the kind of stuff I like to rock.
"Commitment" is a word that means a lot to you and is a topic covered in the Tommy Hilfiger campaign. What's important about that and seeing things through?
I'm just someone that's always felt everything that happens for you is manifested. You can really lie to yourself for days in a row saying ,"oh, I'll do it tomorrow," and those days start to add up. I think to get to where you want to, it's really about determination and waking up and thinking about what you want, going to sleep thinking about what you want, which is making it a habit to get after it. Sometimes it comes natural, but other times you have to make yourself be that way. I'm somebody that has had to work really hard to get to where I'm at. I really had to focus, hone in on what I wanted and work on this and grow and evolve. For me it's been a journey. People see me as new, but I've been at this so long trying to get it right. "It's funny now that I think about it, but Tommy Hilfiger was worn all over the city when I was younger. I grew up wearing Hilfiger."People see things and think it's overnight, but it's really that you put in all those hours to even have a chance to become an overnight star. 
And that's the longevity of it. That's why I'm not going to be gone in a year. Everybody knows that.
You just kicked off a sold-out tour, which is your first tour in two years. What makes this one special? 
There was an anxiety attached to my previous tours because I never knew how many people would show up. I was wondering how many shows I would have to struggle through, but this shit is all the way sold out. So, in every city I show up to, there's a gang of people there that make sure it's a good time.
I always tell people the best tour of my life was the tour I went on in 2019. I went with all my guys, I went with Druski and that was right before everything changed for us, it would become really an unforgettable time honestly. It's just wonderful to be able to get to do what I love for a living, to travel the world and see new cities. Build relationships with those cities based off memories and experiences that makes you excited to get back.
1 of 2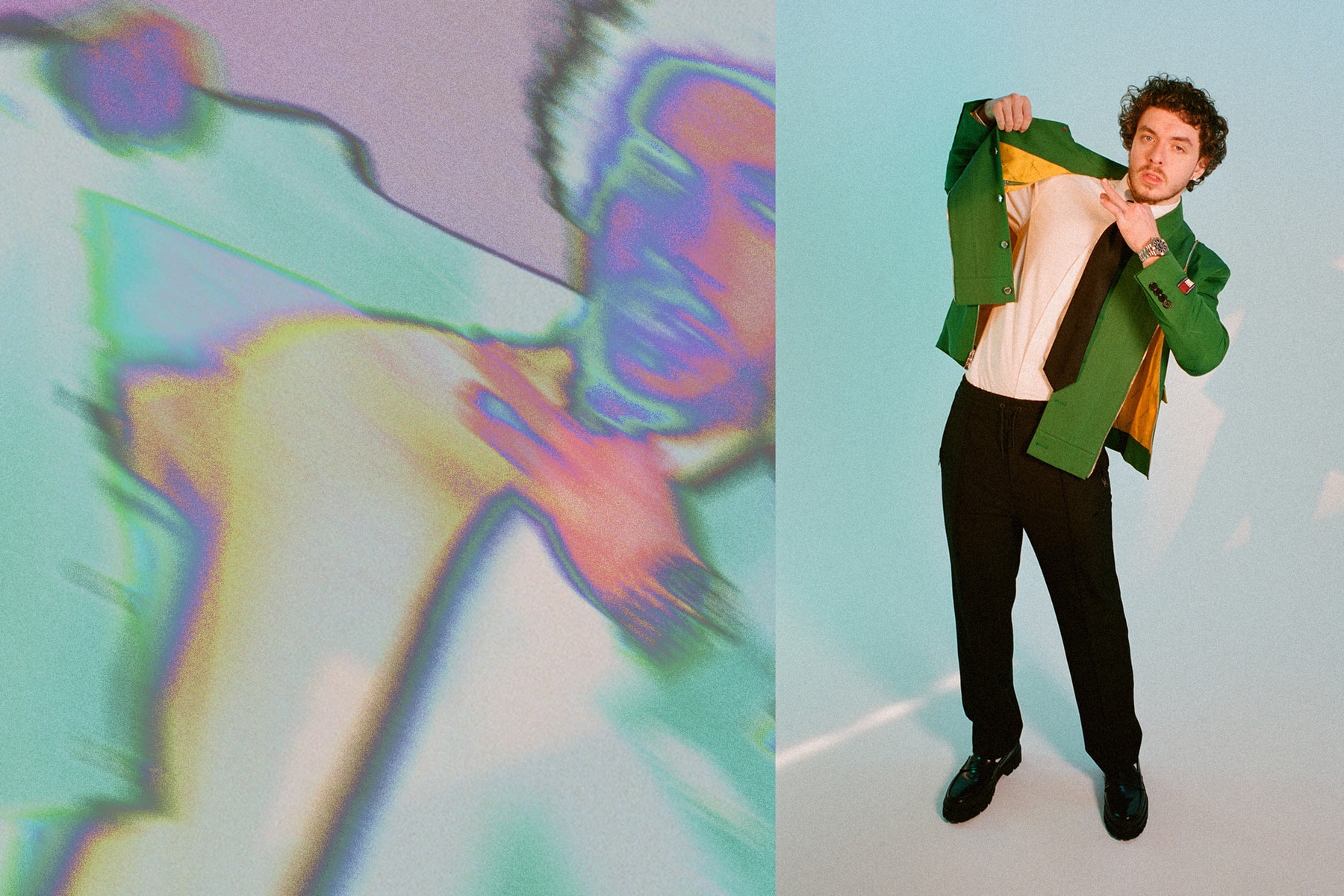 2 of 2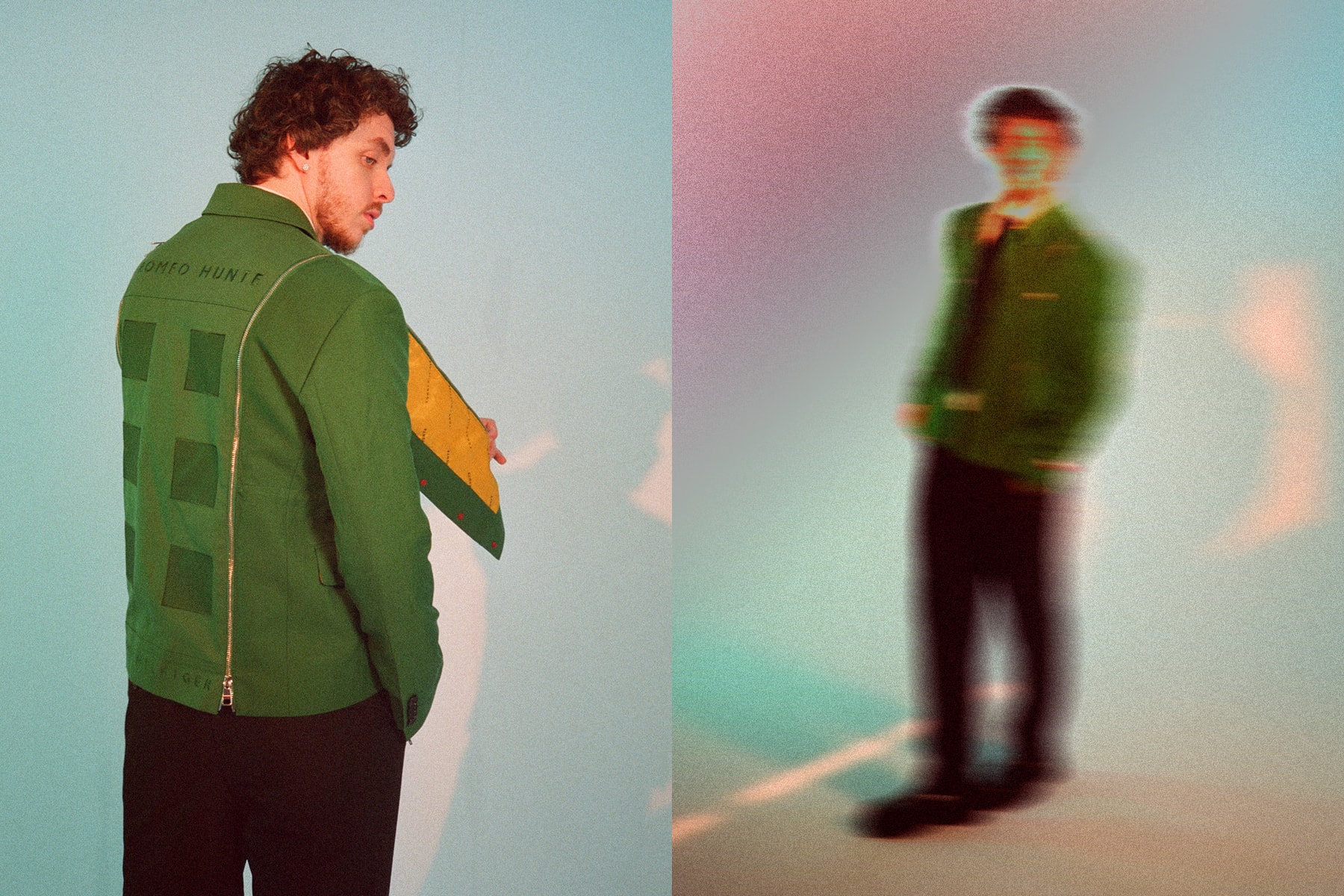 There's been a continuing theme of interesting collaborations: "Industry Baby" with Lil Nas X, "WHAT'S POPPIN" remix, songs with Eminem, Pooh Shiesty, Babyface Ray or even EST Gee. Are you actively trying to give fans something different every time?
I think I've been more active with collaborating this year than ever before. One, it's nice, because I want to take my time with my own stuff, so it kind of holds people over a little bit. We get to see what different flavors work together. And two, it's not only an opportunity for fanbases to meet and get familiar, but you can do things people wouldn't expect. You can almost express your music taste through collaborating. When I collaborate, I'm expressing myself and showing people who I respect and admire, so that's always fun.
How do you arrive at those? And still continue to story-tell through it?
Honestly, I've gotten to a point now where it's really hard for me to rap, just to rap. It's hard for me to just go in there and just do. I have to be inspired, I have to be talking about something and I'm actually envious of people who are just addicted to the act of just rapping to rap. I'm addicted to stumbling upon gold. You always know when you're writing and you stumble upon something inspiring. When you're writing something that's kind of hollow and uninspired —I hate that. Whether it's a banger or it's an interesting little switch up, I want there to be some sort of me in there and some sort of substance. "I'm addicted to stumbling upon gold."You recently talked about a song that you made with your 8th grade science teacher, Mr. Swayne, who had the better verse? Did you ever put it out for your classmates to hear?
We didn't even record it. [Laughs.] We were just sitting in the classroom, freestyling, cooking up. We ain't even lay it down. But there's a lot of archives on YouTube from that exact time in Middle school. If you go dig, you can find Jack Harlow in middle school. You'll see where my head was at. I was on bullshit.
When is the feature film with you and Druski dropping?
Oh man. I can't even speak on it but something is in the works, don't worry.
1 of 2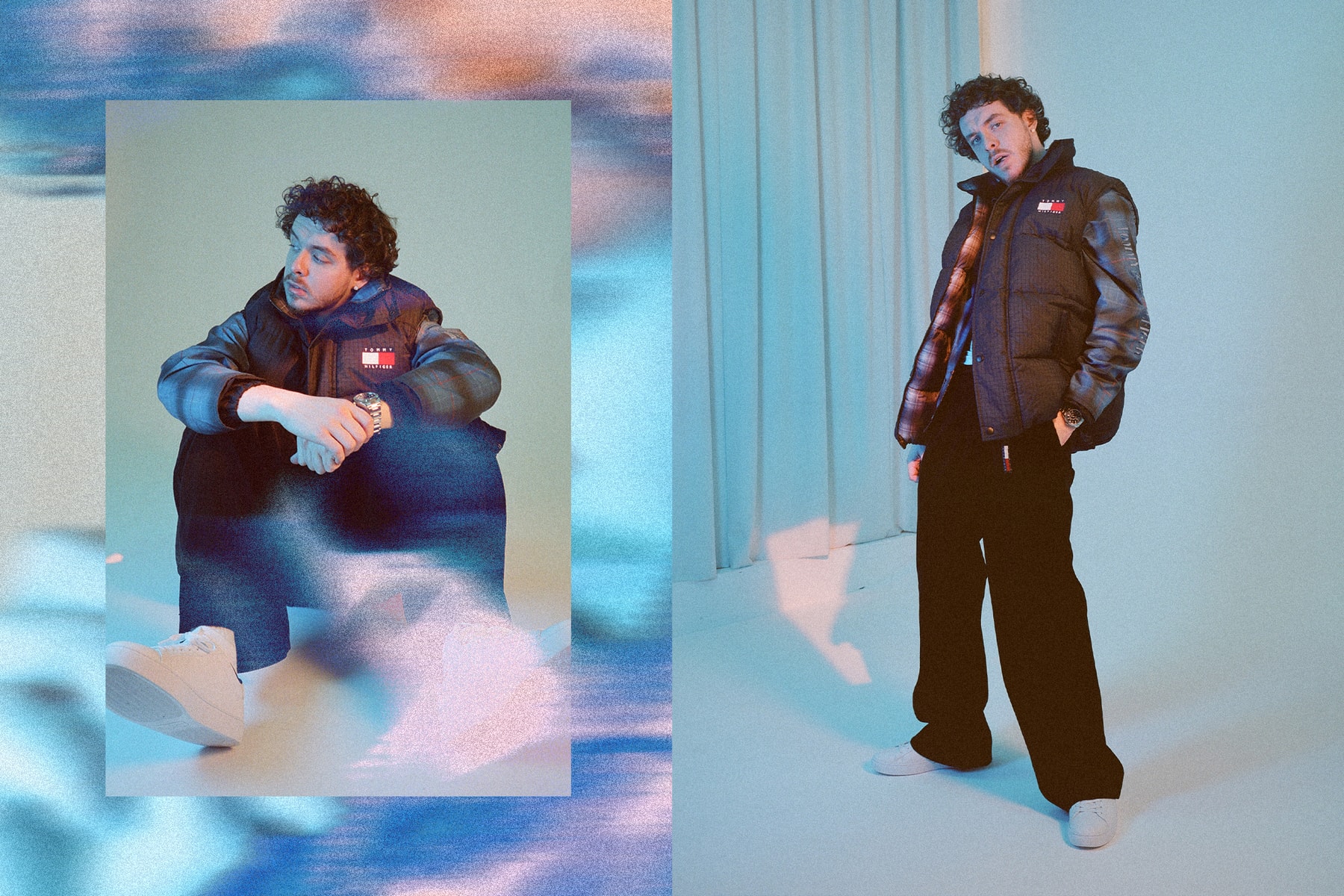 2 of 2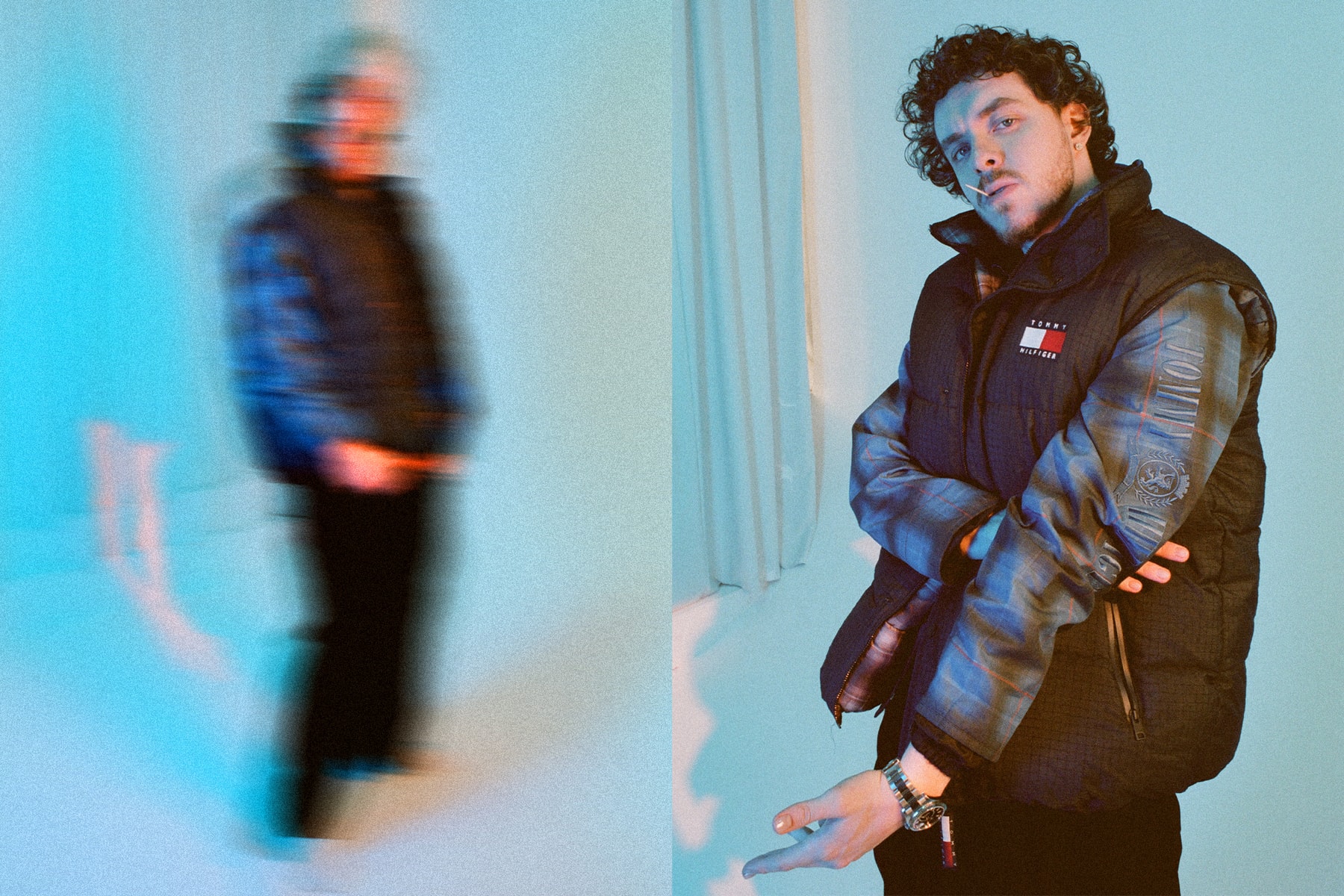 What's you guys' relationship like?
It's a beautiful thing man, the world only sees about 20% of it, maybe 10% of it. When we get together and there's no cameras, no recording, we really love each other's company so it's wonderful to have that in this industry. There are so many people you meet and sometimes they are just trying to collect you as a friend. Like, oh, it'd be good to pose with this person for this picture. We've been at it so long now that we know the internet's fucking with us and now, we go out to eat, just to eat and that's rare but we also love playing with the world. It's funny to walk down the street and just watch how people react.
What would Jack Harlow say if the world was listening?
Great question. Take it slow and enjoy yourself.
Do you feel like that's been a good balancing act for you, moving at your own pace?
You've got to ground yourself, slow the game down and don't forget to look around and enjoy the fruits of your labor.
The Fall 21 Tommy Hilfiger "Pass the Mic" campaign launched on September 20, 2021, with a group of diverse talents, including Jack Harlow, sending empowering messages across the brand's digital channels, encouraging fans to stand up and speak out, in order to create a brighter future. Friends and followers of the brand are invited to join the conversation on social media by submitting direct audio messages to @TommyHilfiger Instagram. Check out the brand's IG Stories to learn more now.