This Father-Son Hacker Duo Is Helping People Crack Into Their Lost Bitcoin Wallets
It's estimated that there's about $140 billion USD in unclaimed Bitcoin.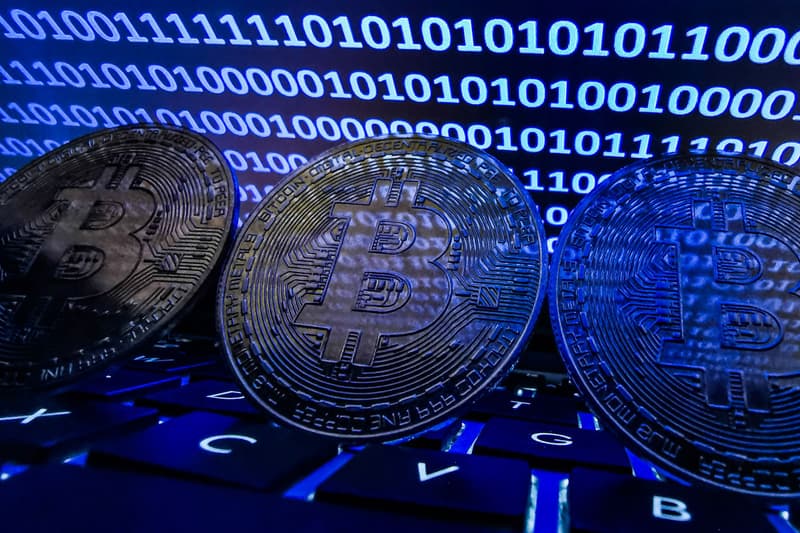 Chris and Charlie Brooks — self-proclaimed "ethical hackers" — are on a mission to help people who have forgotten the passwords to their Bitcoin wallets and could be sitting on a trove of missing assets waiting to be discovered.
"A lot of Bitcoin that's been lost is lost — but it isn't irretrievably lost," Chris told HYPEBEAST.
A recent analysis by cryptocurrency data firm Chainalysis revealed that of the roughly 18.6 million Bitcoin that has already been mined, about 20% is considered to be "lost" in wallets that appear to have been stranded. According to The New York Times, that is equivalent to about $140 billion USD that has yet to be claimed by rightful owners.
"We came up with a number of about 2.5% of that lost Bitcoin that we feel could still be recovered," he said, "which is something like $3.2 billion USD."
The father-son duo from New Hampshire is made up of crypto enthusiasts Chris, a programmer, and his 20-year-old son Charlie, who majored in computer science in college. Chris said that he was introduced to cryptocurrency in 2014 but became interested in creating a business centered around digital coins in 2017.
During that time, Chris frequented forums that discussed Bitcoin and other cryptocurrencies, noticing a trend in which people who had gotten into Bitcoin during its early stages had subsequently lost the passwords to their wallets, preventing them from accessing digital assets that were quickly rising in value.
"I thought to myself, 'Oh, I'm a programmer, and this is a problem that I can solve,'" Chris said, latching onto the idea of starting his own business under the name Crypto Asset Recovery. Charlie was eager to join his dad's business venture, creating the two-person hacking team that exists today.
"I could never figure out how to hire someone and then trust them with the encrypted, private keys," Chris said. "When Charlie and I started talking, I was like, 'Hey, what if we did this together?'"
"He's better at this than I was anyway," he joked, "So it's perfect."
The process of cracking into a Bitcoin wallet is simpler than it seems, though it requires a deep understanding of how humans choose passwords and an incredible amount of perseverance to iterate possible password combinations.
"It's a super straightforward process of compiling a list of their best password guesses," Charlie explained. "And the more information they can give, the better, because then we can extrapolate on how they create passwords and their thought process behind it."
From there, the two expand that list into "a few hundred million or billion passwords" and get to work. But their efforts don't always yield success, particularly when someone's memory is a bit hazy. Charlie said that their current success rate hovers at around 27%, brought down significantly by fraudulent or inaccurate claims.
"We get a lot of clients who believe that they may have bought some Bitcoin at a certain point sometime within the last 11 years or so, a lot of whom come to us with claims of having a ridiculously massive wallet," Charlie said.
Still, when a wallet is successfully cracked, it can yield great results for the client and for the Brooks' business, which takes a 20% service fee.
"We have had multiple clients who have found really life-altering amounts of money," Charlie said.
"It could be zero or it could be a few million dollars sitting in a wallet somewhere and they just have no idea."
"We cracked a wallet back in April that had about a quarter of a million dollars in it," added Chris, who said the key to a successful decrypting is good communication and absolute trust in the process.
"This is a 100% trust-oriented business," Charlie said. "The truth is that we do have complete control and access to assets if we find the password."
To ensure client safety, the duo has registered as an LLC in the state of New Hampshire and will provide clients with their LinkedIn profiles and other personal information to ensure transparency and accountability.
"I believe as far as our competitors go that we are the only ones who have our real-life personas on the internet," Charlie said.
The pair said the easiest way to find out if you have lost cryptocurrency is to retrace your steps: start with the year you may have acquired the coins, think of where the coins may have been stored and look through old email addresses for any kind of confirmation. Beyond that, people can look on old hard drives or computers to see if they stored their passwords or wallet keys locally.
"My first advice is to make a copy of the hard drive before you do anything," said Chris. "There are programs that actually search for data strings that could actually be a wallet hash."
The pair recommend that those who are new to cryptocurrency keep their wallets secure by using a custodial wallet, like Coinbase, which could allow for greater recovery of assets should you lose access to your password. Those who are hardcore investors or who hold large amounts of digital coins might want to consider using a cold wallet, though remembering your password is key.
"Humans are not good at remembering semi-random strings of digits and numbers," Chris joked.
On expanding their business in the future, the two said they hoped to create a self-serve platform to help people access their wallets without the need for an intermediary that would come at a lower cost. Ultimately, the duo aims to utilize their programming skills and cryptography knowledge to help the wider community.
"I think we are creative problem-solvers," said Charlie, while Chris embraced the term "white hat ethical hackers."
"'Bitcoin bounty hunters' is a cooler way to put it," Charlie concluded.