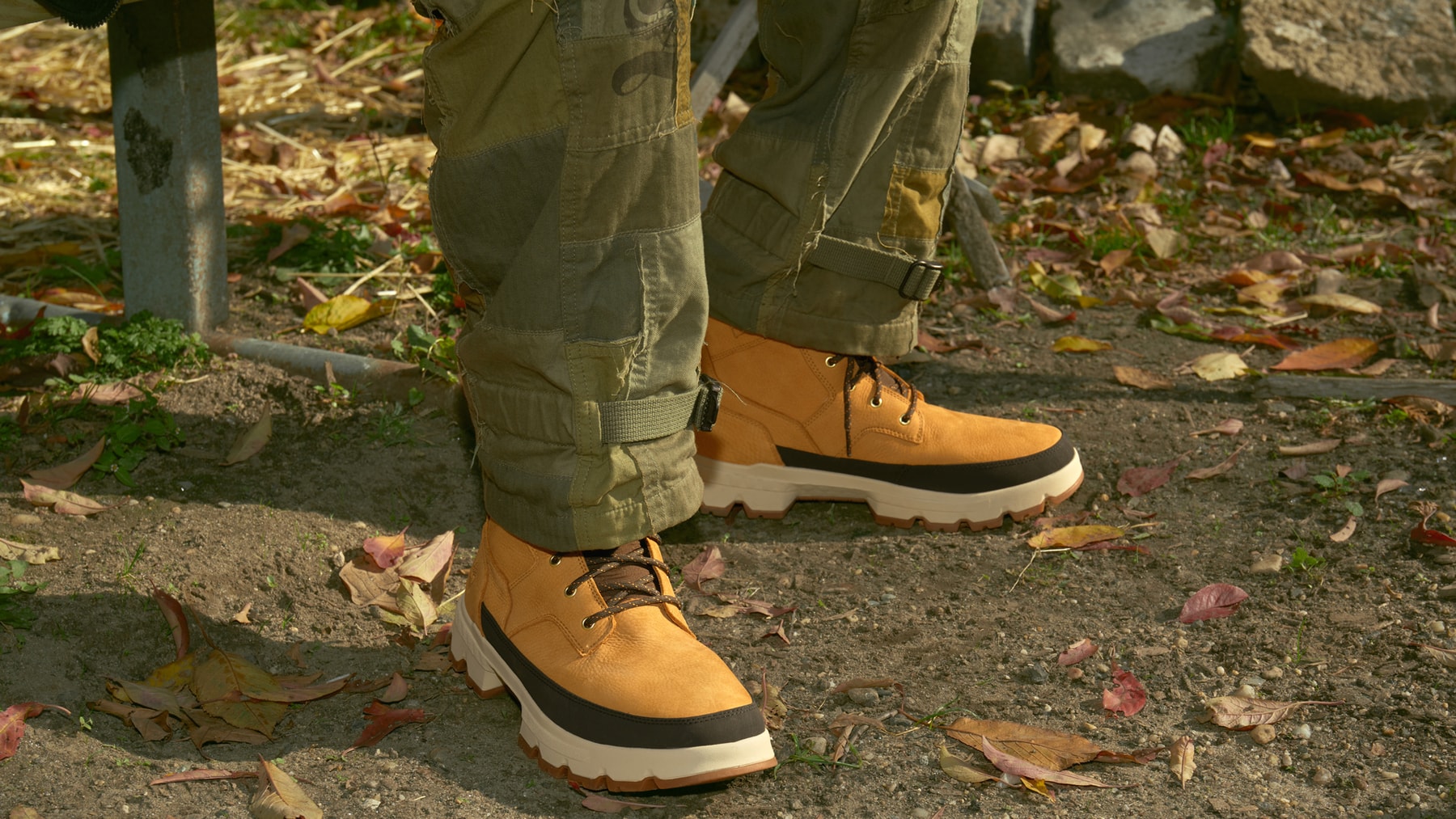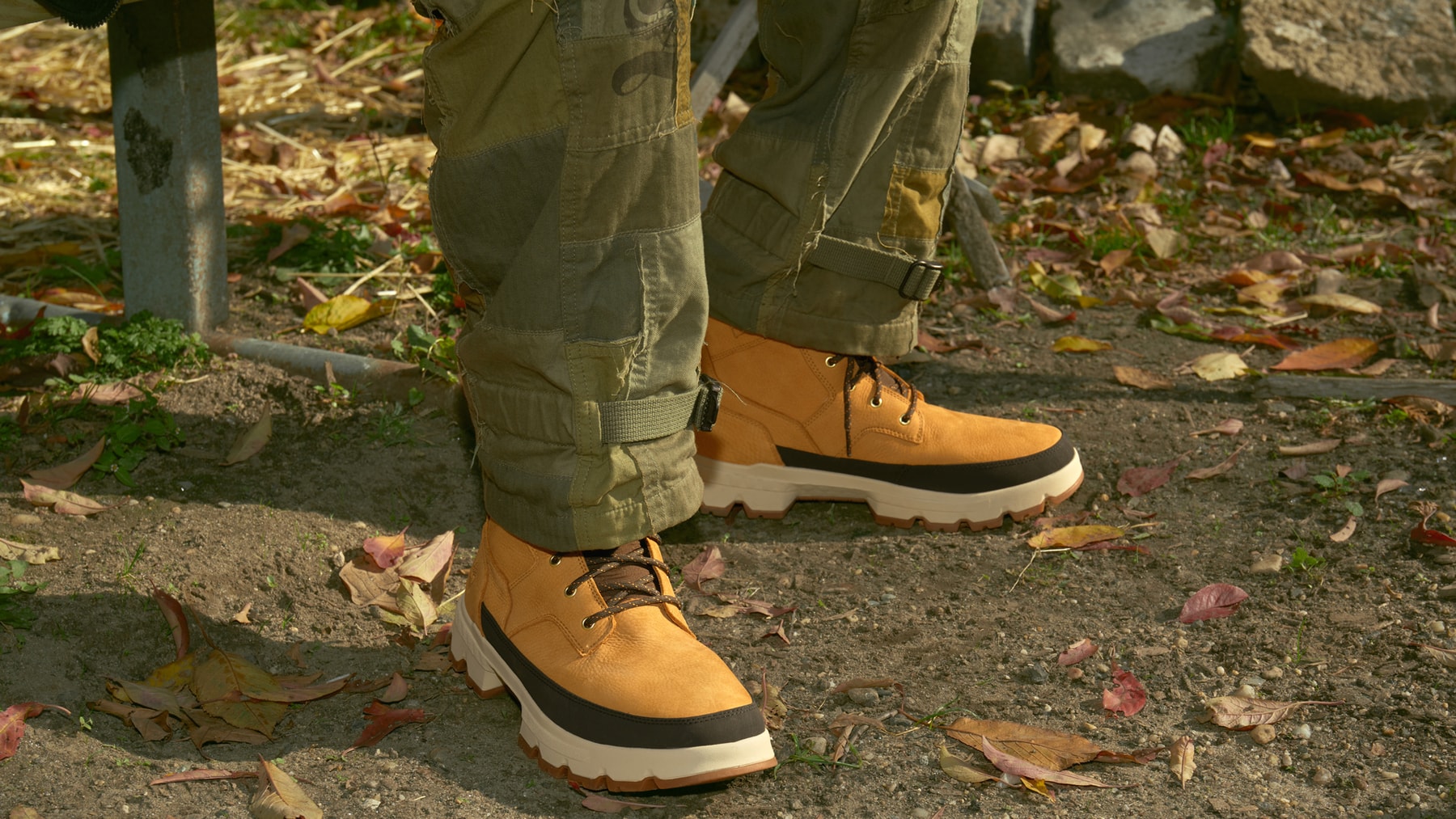 Ghetto Gastro Simply Wants To Reap What They Sow
Planting the seeds of tomorrow in Timberland®'s eco-friendly GreenStride™ collection.
Ghetto Gastro, the Bronx-based community activists and culinary collective, comes from humble beginnings, planting their earliest seeds by catering house parties around New York City. With their unique take on traditional cuisines and similarly polarizing personalities, the collective — Jon Gray, Lester Walker and Pierre Serrano, a.k.a. P — which operates more like a community, quickly found themselves hosting and cooking for people like Rick Owens and Michele Lamy, as well as working alongside brands like Cartier, Off-White™ and Timberland®. Now, Ghetto Gastro is further cultivating their love for food, cultural connections and wellness by helping put down new plant beds and planting new fruits in their home of The Bronx.
For the latest installment of "A Conversation With," we followed the food maestros and cultural connoisseurs around the Bruckner Mott Haven Community Garden in The Bronx, New York. While Ghetto Gastro is all about food ― from their conversations to their creative efforts ― the chefs agree that, in reality, their focus is less on food and more on people. It's this appetite for connecting and getting together with peers and like-minded individuals that ultimately drives Ghetto Gastro to find common ground with Timberland®'s mission to be responsible in making things better for those who come after us. Planting fig trees, jalapeños, greens and herbs, Ghetto Gastro is getting their hands dirty in the soil, interacting with growth processes and finding a connection to original food sources in the all-new Timberland® GreenStride™ Collection.
And the vision for the tribe's future is even clearer. "When you think of Ghetto Gastro, I don't want you to picture a bunch of brothers from The Bronx," says founder Jon Gray. "But it's really like an ideology, and we want it to be a school of thought." For entrepreneurs, creatives and artists alike, Ghetto Gastro has become a motivational pillar and larger-than-life presence, using their platform to uplift and provide resources for those on the ground. In other words, they're really doing the work.
It draws parallels to the Timberland® GreenStride™ soles on their feet, which are made from 75% renewable sugar cane and natural rubber, combining eco-consciousness and comfort. GreenStride™ is paving a better way forward with its use of eco-friendly materials to create styles that are rugged, lightweight and durable.
The GreenStride™ collection is part of Timberland®'s commitment to make more sustainable products and a greener world, with the goal of having a net positive impact on the environment by 2030. Ghetto Gastro and Timberland are seemingly committed to saying less and doing more, setting an example for doing things a better way whenever possible.
Head to the brand's website now to shop the men's and women's GreenStride™ collection and check out the full spotlight with Ghetto Gastro in the video above.