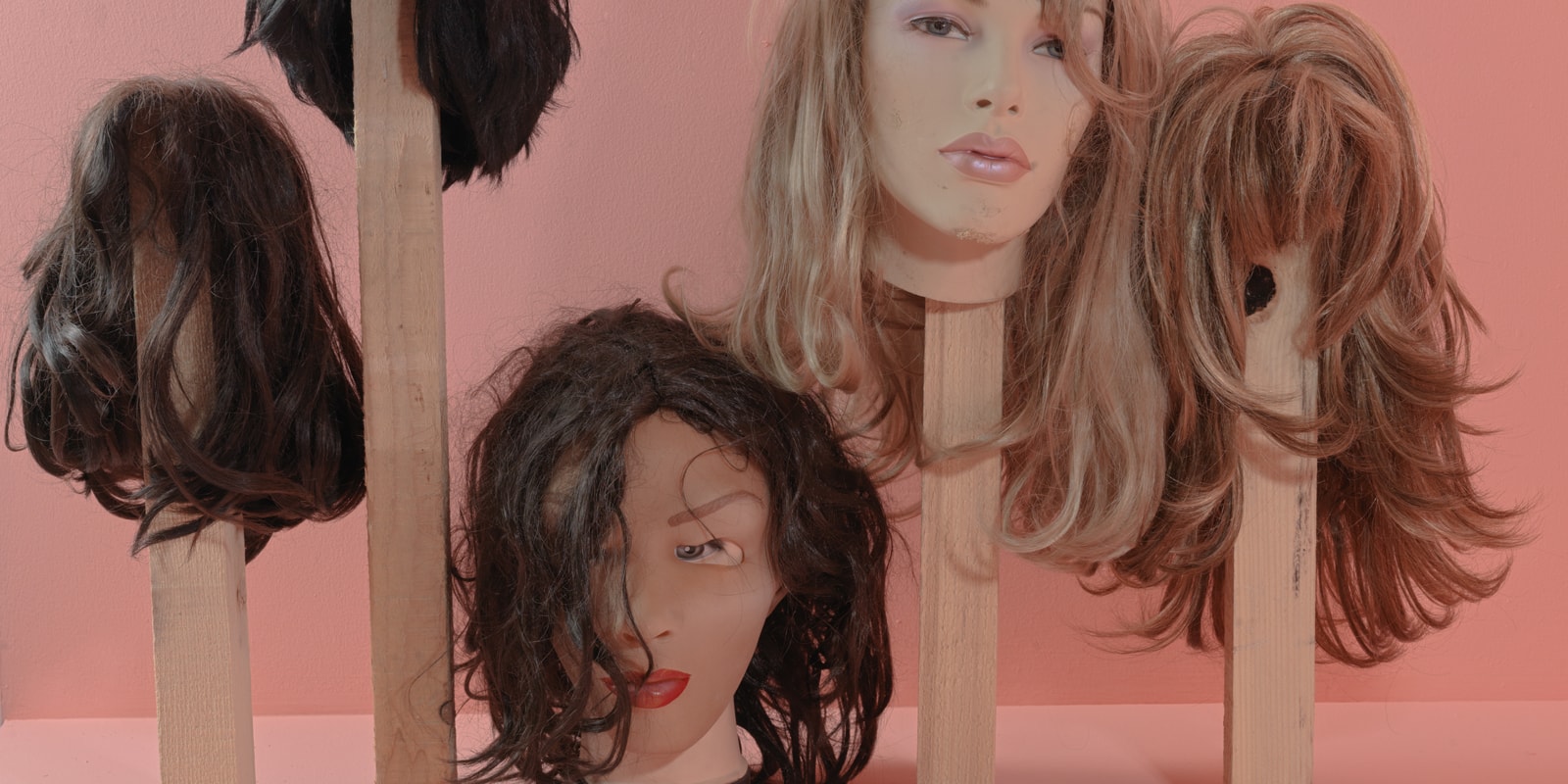 studio visits
Christto Sanz and Andrew Weir are mad scientists when it comes to staging, shooting and manipulating their surreal photo-based works. Known as Christto & Andrew, the Qatar-based creatives have built a reputation for challenging photographic norms by using nontraditional tools and methods to create humorous still lifes and portraits that blur the boundaries between digital and physical. The pair wouldn't be caught capturing standard flat lay images of, let's say, a sneaker. Instead, they would prefer a more out-of-the-box approach like snapping a shot of a worn-out shoe and embellishing it with juxtaposing objects such as half-eaten bananas, fig leaves and a sterling silver chain.
The duo started working together while studying abroad in 2009 in Barcelona. They formed their artistic union in 2012 and opened up a studio in Doha the same year — a practice born out of their mutual interest in dismantling the consumption of photography. Instead of tackling conventional imagemaking methods, they wanted to spearhead an experimental approach to the works that they create like incorporating whimsical digital elements into objects that they scavenged in their neighborhood, or distorting models in a psychedelic, Salvador Dalí-esque fashion. The artists continue to create boundary-pushing content that resonates with their 17,000-plus followers on Instagram and reveal new images on their prolific, digital portfolio housed on Squarespace. If you want to get started on your own Squarespace website, you can start today with a free trial and use code 'HYPEBEAST10' for 10% off when ready.
With their unconventional images, the duo is on a mission to create new realities using characters and colors inspired by their different backgrounds. Christto originally hails from Puerto Rico and often channels the island's diverse ethnicity, such as its Caribbean or Central American influences, to create vivid pieces. In contrast, Andrew develops intricate works that spark dialogues about the cultural differences and socio-political factors in his native South Africa. The similarities between their respective cultures largely inform their practice, which also questions the history, politics and popular culture of Qatar.
For our latest Studio Visits series, we caught up with Christto & Andrew to learn more about the processes behind their unorthodox visuals, as well as how they're keeping up their workflow amid COVID-19. Read the full exclusive interview below.
HYPEBEAST: How did you two meet and what made you want to start a practice together?
Christto & Andrew: We initially met in Barcelona, where we were both studying at the time. We met each other through a project and then started to help each other out on other projects and photoshoots. Andrew having lived in Qatar previously, suggested that we try and work there. We moved over and found ourselves in the middle of a mass societal shift which we found interesting as a theme. We then decided to explore the cultural aspects of the region and its history which was where everything really started for us.
What made you both want to pursue a career in visual art versus other fields?
There is no specific reason, I guess it was mostly the necessity and desire to create. We have always been observers, somewhat introverts, creating our own world in our heads. From an early age we both liked drawing and painting, so the satisfaction of creating became a way of life.
Describe your practice. Is one of your styles completely different from the other?
Our practice is mainly focused on photography as a medium however we see ourselves as non-binding to the medium. To us, photography is very much a medium of the moment as it perpetuates our lives on a daily basis. However, we like to see ourselves as image constructors and we are more interested in the idea of how images can be constructed and manipulated in order to convey ideas. We have certain different elements we feel that we have managed to create a solid visual language between the two of us.
1 of 5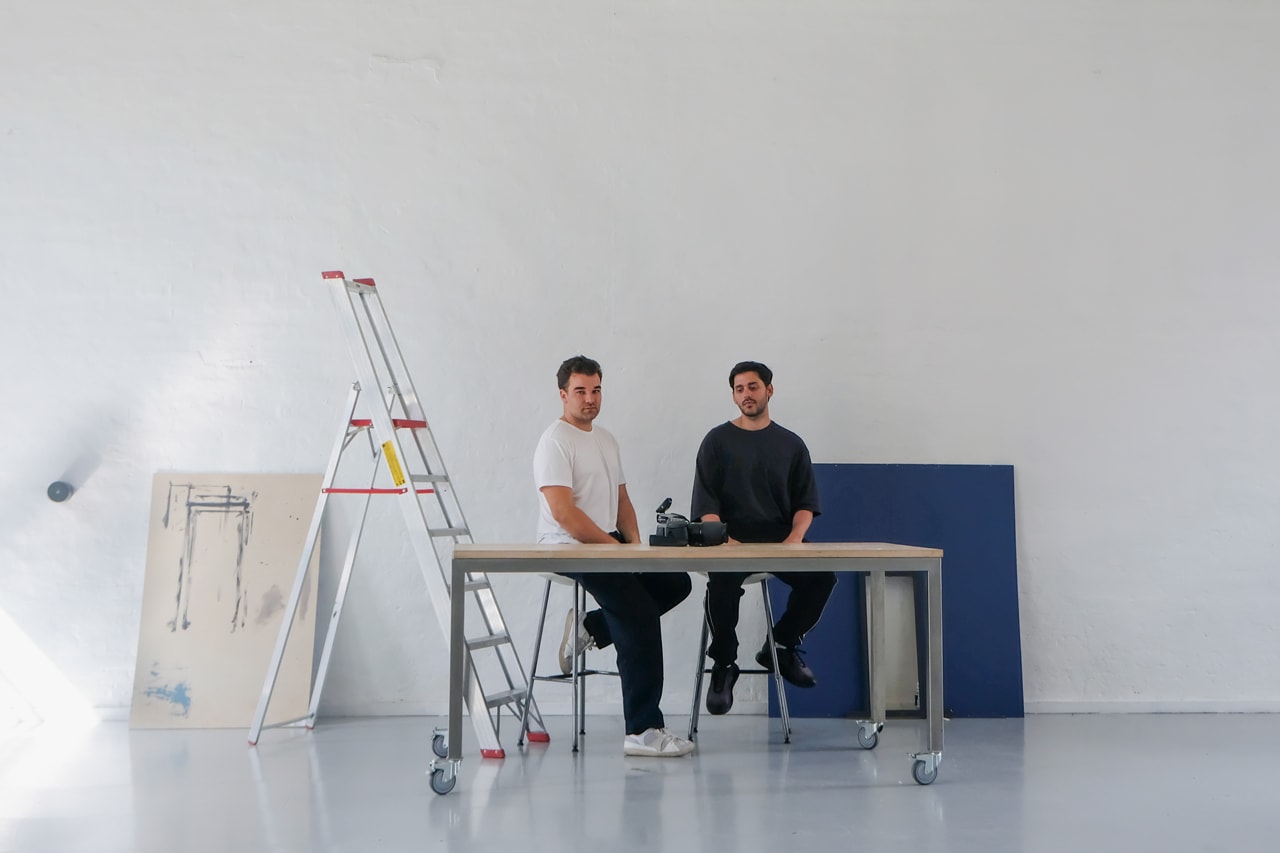 2 of 5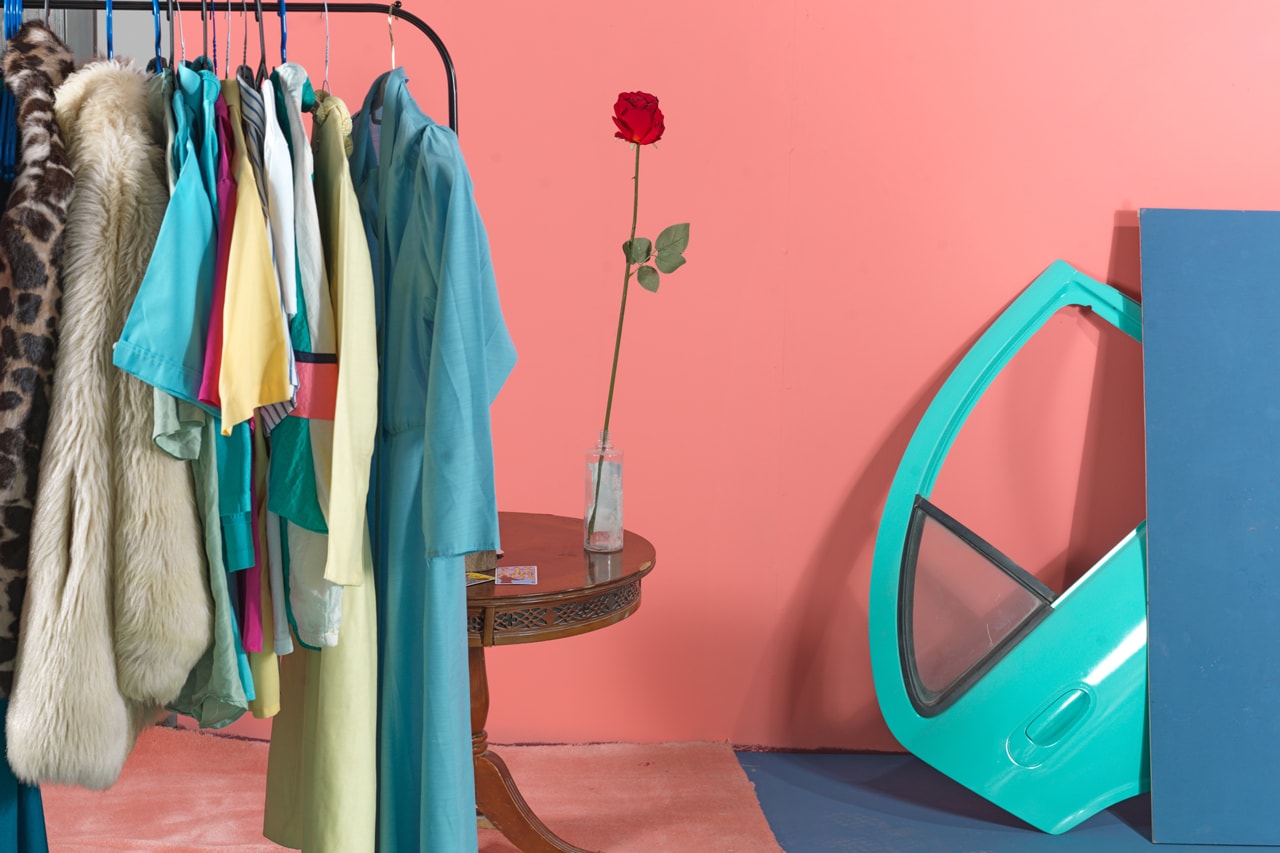 3 of 5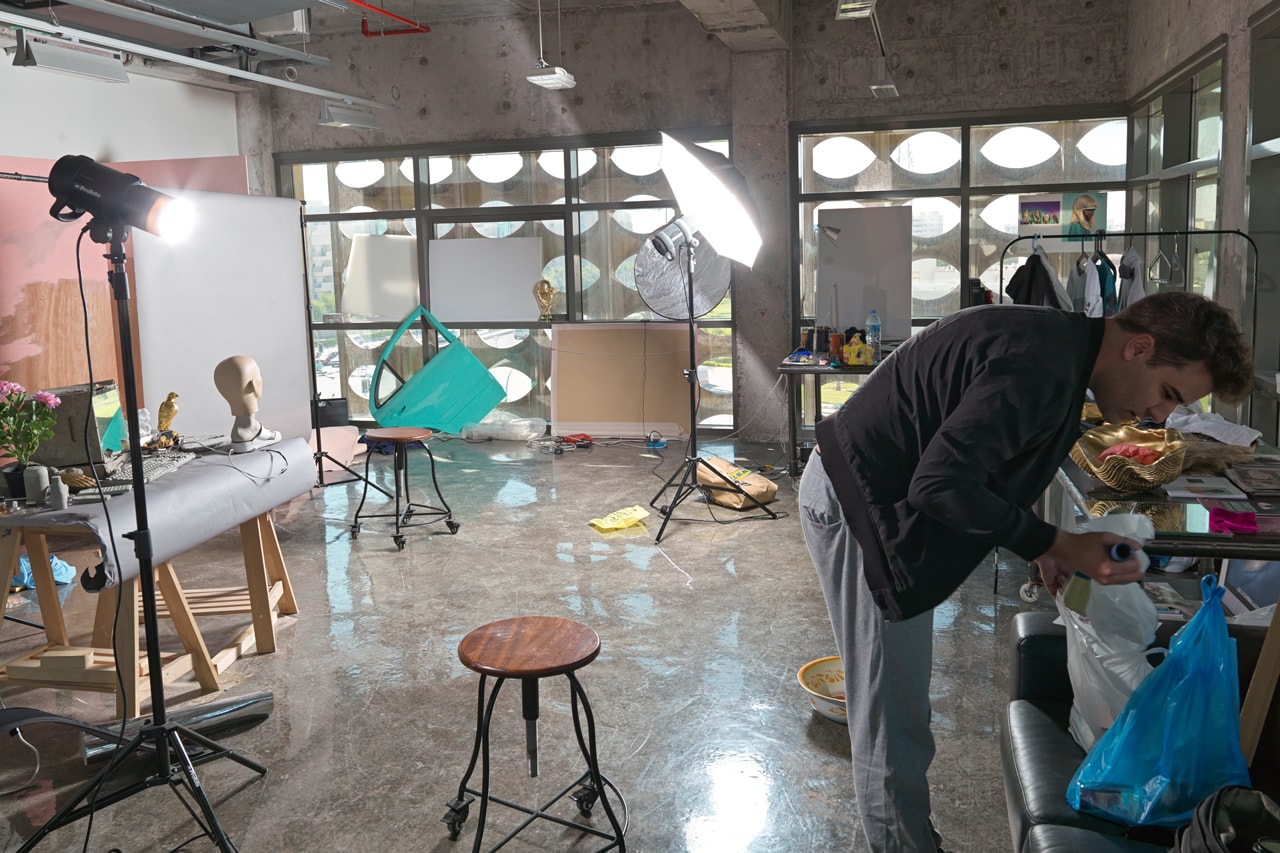 4 of 5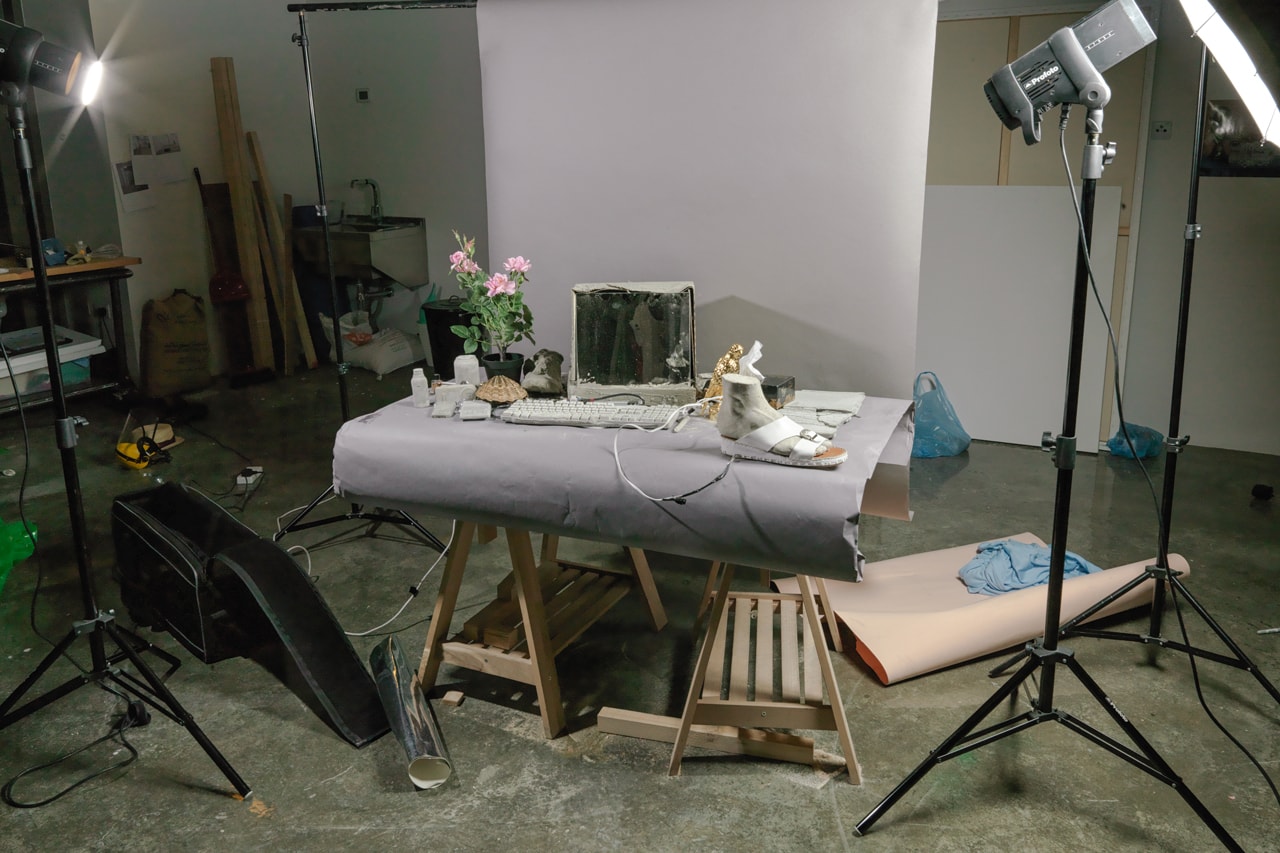 5 of 5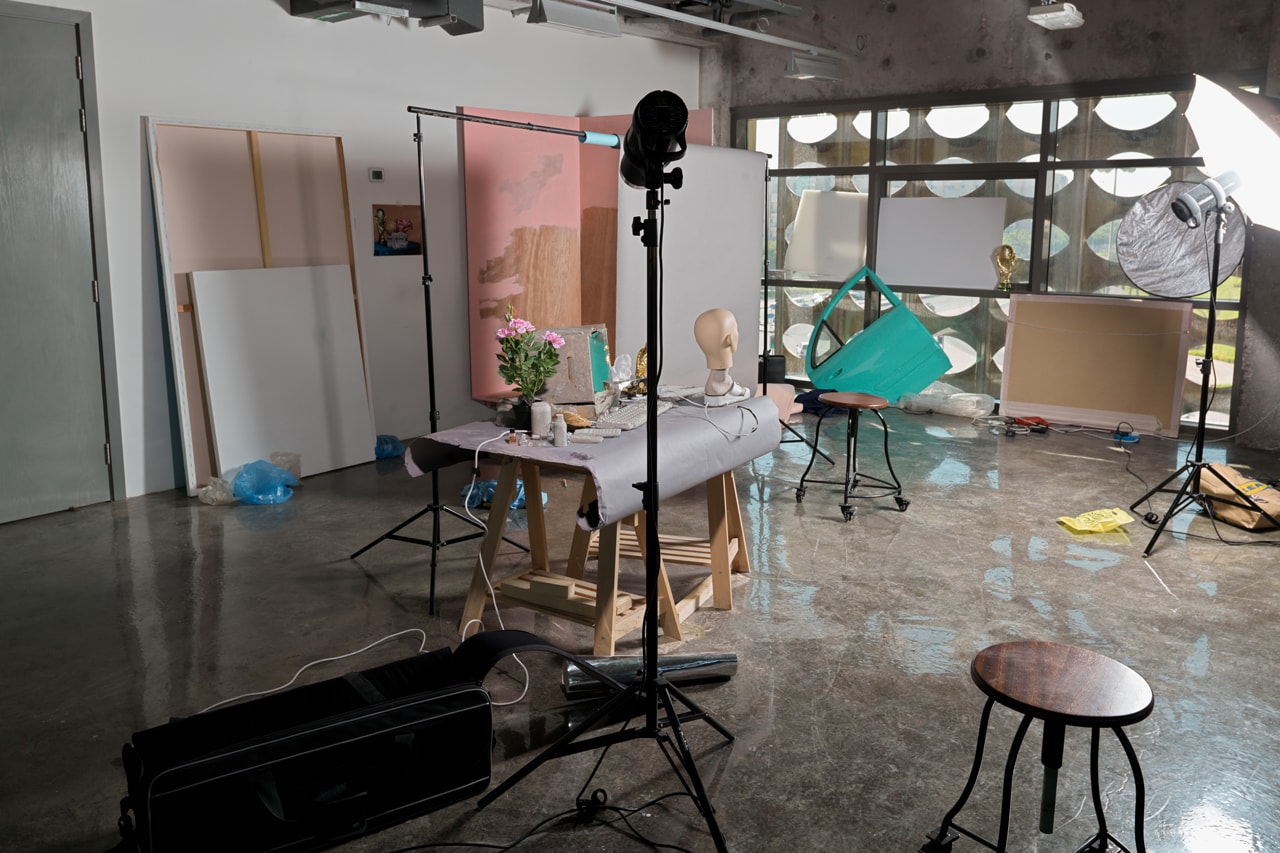 Who or what are some of the biggest inspirations behind your works?
While studying in Barcelona we had the privilege of meeting Oriol Maspons, who we met through a random coincidence of finding his lost dog. We became friends and without initially knowing who he was, we became surprised by the facts and significance of his work. We became rather close and visited him often, in some way becoming a mentor to us. He would tell us stories of Salvador Dalí and Marcel Duchamp who he happened to be friends with.
What are your personal motivations for creating the work that you put out into the world?
We feel that the world does not provide us with any conclusive purpose. We like to analyze and pick at social theory and the construction thereof. How it relates to our physical being and how it is portrayed. We like to provoke these same questions in our work to make people think more and challenge their set ideas about life in general.
"We have always been observers, somewhat introverts, creating our own world in our heads."
You are both based in Doha, does your environment have a profound impact on the subjects or themes presented in your works?
I am located in Doha, however Andrew is currently between Copenhagen, Doha. We would say that places in general have a profound impact on our work as we both come from very different countries and then studying and working in territories that are somewhat unfamiliar to us creates environments that are good to analyze and confront cultural differences and similarities as well as create a dialogue between different cultures and perspectives.
From a distorted ATV vehicle to a two-headed lamb, the photo-based works that you create have hints of surrealism. How did you select the subjects that you want to spotlight?
Our subjects and elements used in our work are often drawn from extensive research and are linked to this research and hint to ideas through symbolism. We also often have a focus on aesthetics and what certain items and elements look like, the colors and messages they potentially can convey.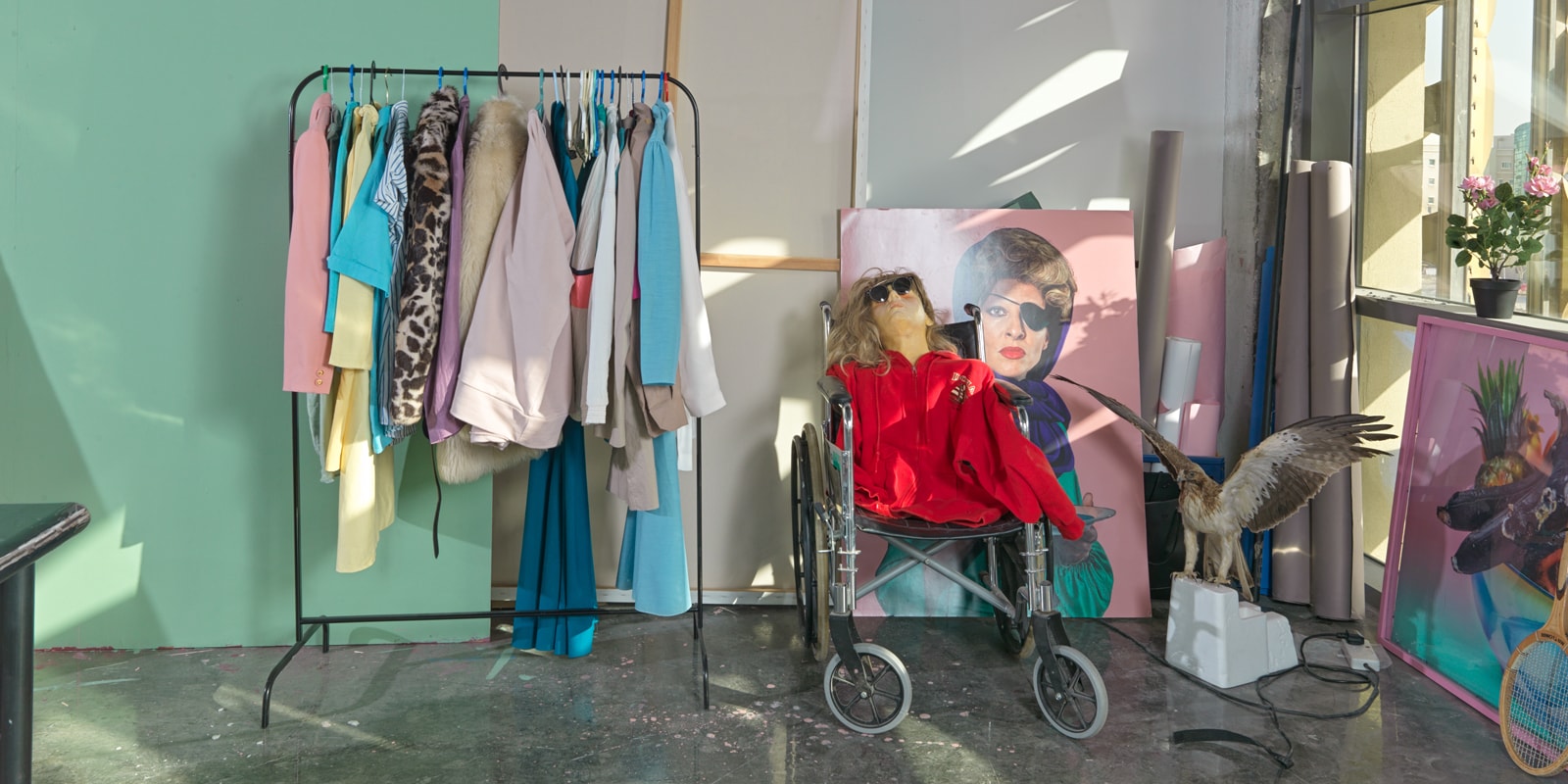 Tell us about your collaborative process. What does a normal day in your studio look like?
Our collaborative process consists of reading followed by discussions and then we try to reflect these ideas into a concept and then break the concept down into different images that are then cross referenced. We usually then make sketches and then from there try and find objects. Our ordinary day involves a lot of observation whether it be in the physical or digital world.
Your practice consists of various mediums including still lifes, mixed-media and CG art. What do you find as the most challenging aspects of each medium?
You have to be really good at each medium and be prepared to use it. For us it took many years of practice to be confident to use each medium in our art. The most challenging part for us is working with models, I would say as they often have​ a perspective that differs from yours and to get what you want or had in mind is often the hardest part.
"We feel right now is a moment of learning and trying to evolve in other mediums or exploring new possibilities as artists."
Describe the atmosphere in your studio when you are creating work. Is it noisy or quiet? Do you prefer having music in the background while you're creating?
Music always helps in the creating process, we love jazz and soul music to get inspired. We work in silence and quiet, but the work space can be very messy, you might get scared, papers on the floor sketches on the wall, concrete, back drops, lights, it's very chaotic but it's part of the process and the final results and a lot of experimentation even with rotten fruits and burned flowers. We have created our work in different locations, right now between Doha and Copenhagen but the atmosphere is always the same.
Given the dire times of COVID-19, in what ways has the pandemic affected your workflow and creativity? How has your routine changed since the coronavirus outbreak? How are you both navigating creative work during the pandemic?
There is a lot of frustration and ambiguity with the current situation, I feel there is a lot of inspiration, and some of the themes of the future and ideas that we had in our preview projects became a bit more relevant due to COVID. We feel right now is a moment of learning and trying to evolve in other mediums or exploring new possibilities as artists. This experience makes you wonder about a lot of things, personal and professional…. It's like an accumulation of emotions and visuals and ideas that could or would inevitably manifest itself in our next work.
Tell us about some of the biggest achievements in your career.
We like working on commissions and therefore some of our achievements so far has been to work with ​The New Yorker​ on their 2019 fictions edition — a special edition where they highlight three stories by renowned writers. We had the honor of creating the feature images for each story. Also, being selected to exhibit in ​Rencontres d'Arles​, the world's oldest and most prestigious Photography festival. We have some exhibitions planned for next year, however at this point we are not able to share too many details. Having met other artists such as Damien Hirst and Jeff Koons have also been some highlights.
The internet continues to be an advantageous tool for artists to have their works seen by millions of people. How are you curating your online presence across these multiple outlets available such as your social media accounts and Squarespace website?
The internet to us has both advantages and disadvantages. We are often a bit careful with what we share as we feel that there should be a right time and place for everything. Squarespace is a great platform. It helped us focus on other things while providing us with the right tools to create a really good website.
1 of 5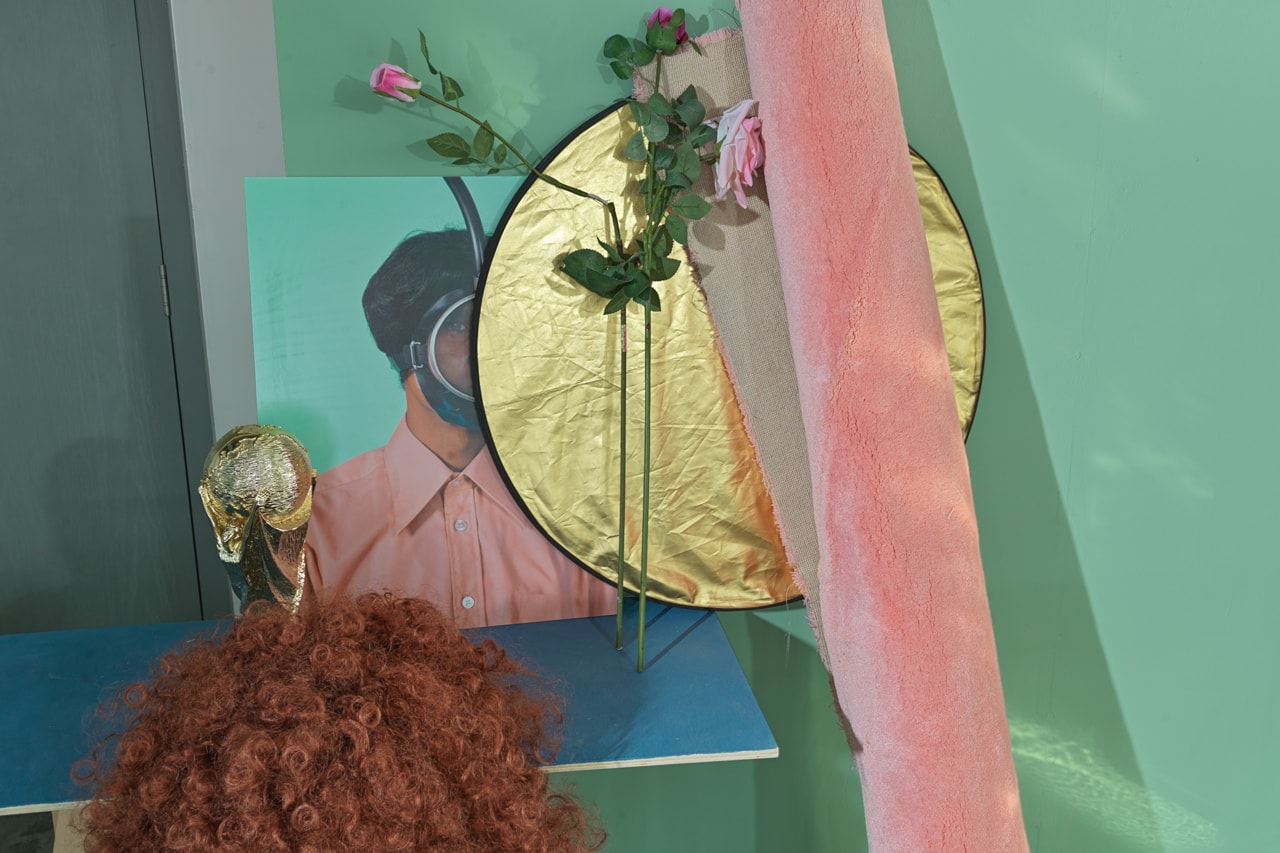 2 of 5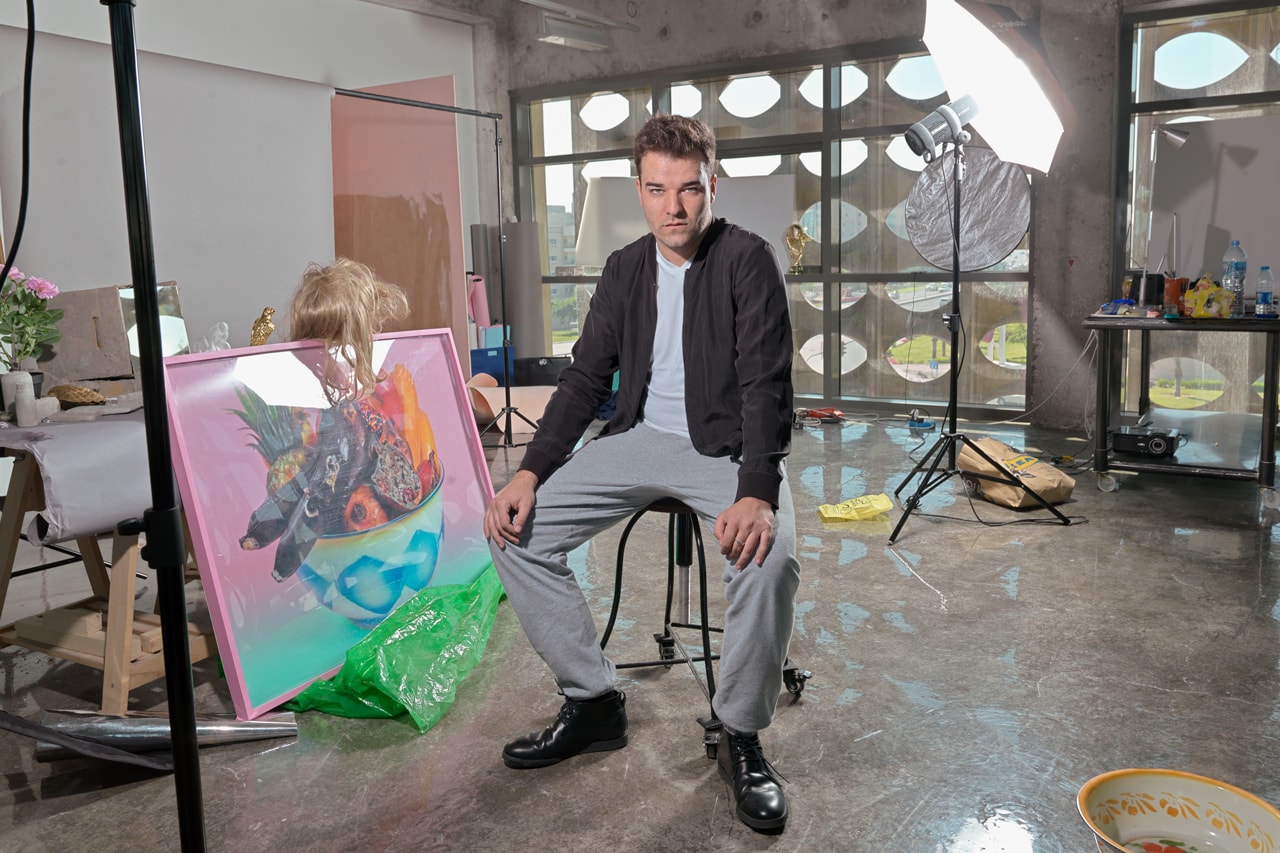 3 of 5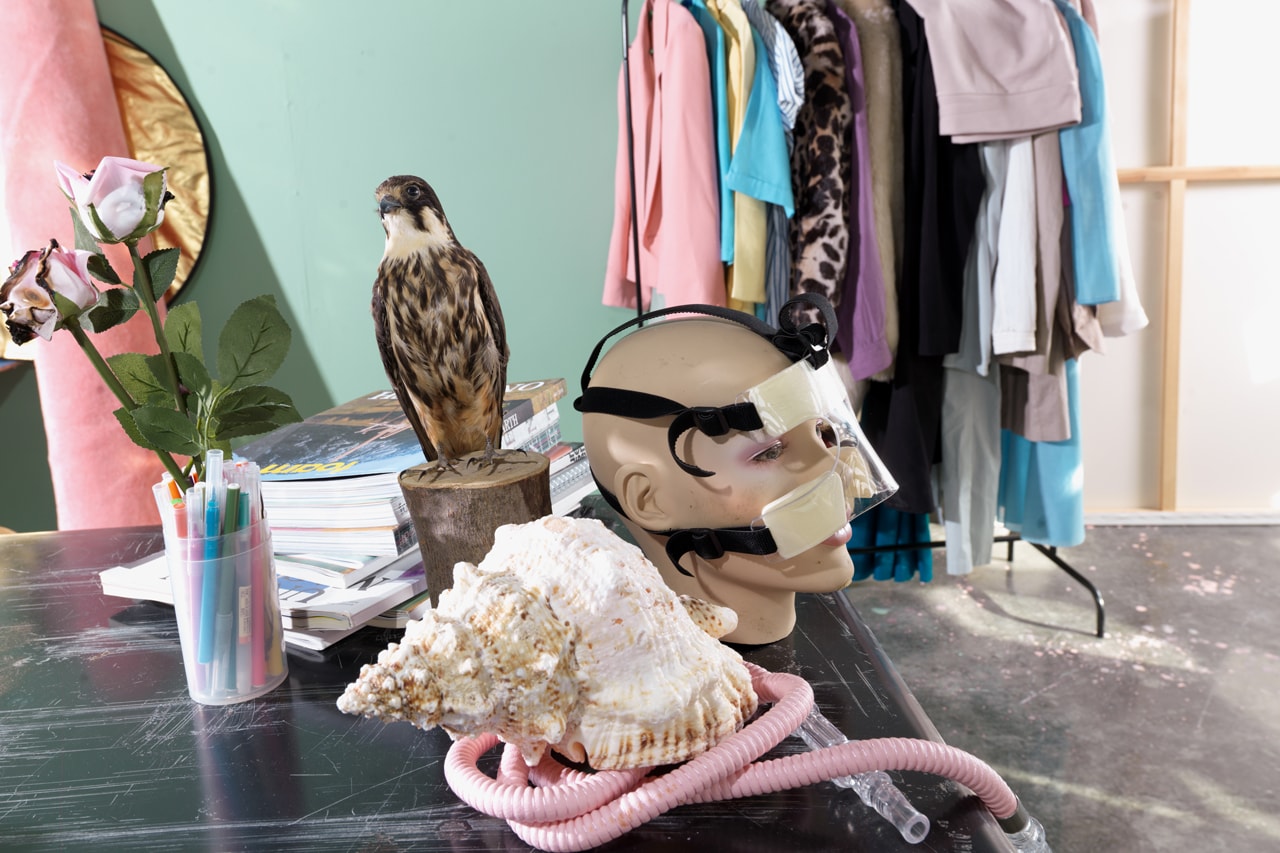 4 of 5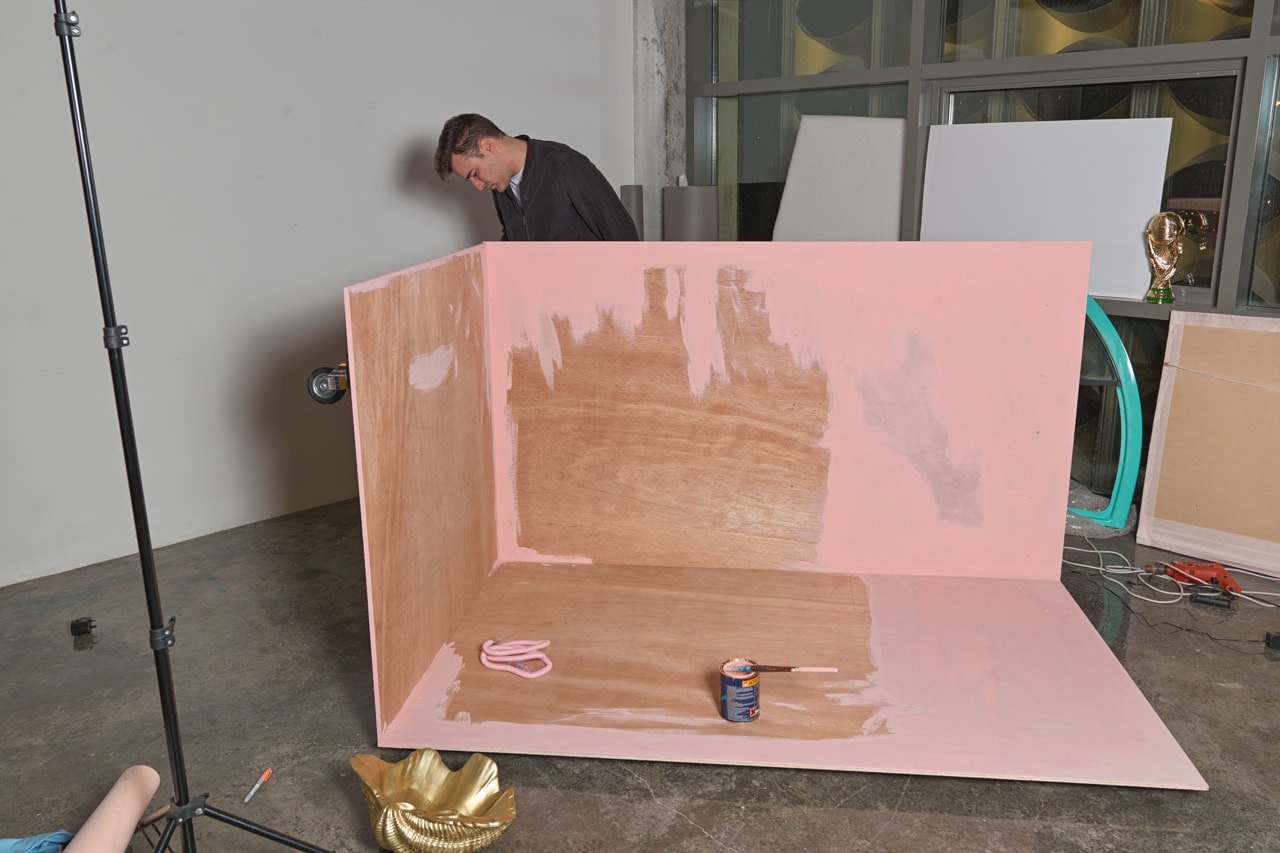 5 of 5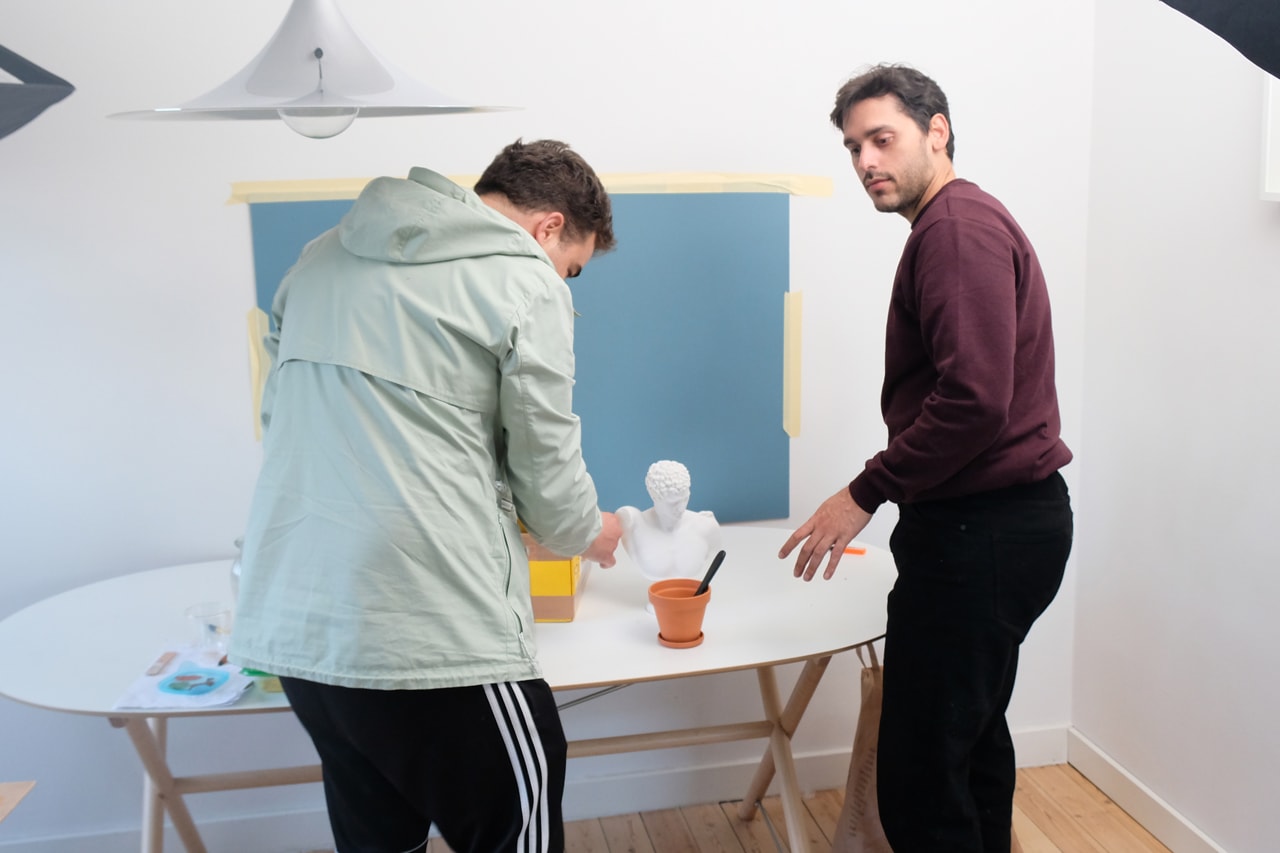 "Our advice would be to have determination, a clear vision and to be persistent with your goals."
What are your thoughts on the art industry as a whole and what advice would you give to those who want to pursue a career in visual art?
At the moment it's not really an industry that is easy to break into. There are many aspects that can make you be the best artist in the world. However, if you are not at the right time and place it is often of no use. Our advice would be to have determination, a clear vision and to be persistent with your goals.
What projects are you currently working on?
We are working on a solo show we have for next year in the U.S., so we are putting together some new ideas, and working on the presentation for this show. We are also in the research stage for a new project which we cant talk too much about as it is still mostly discussions.