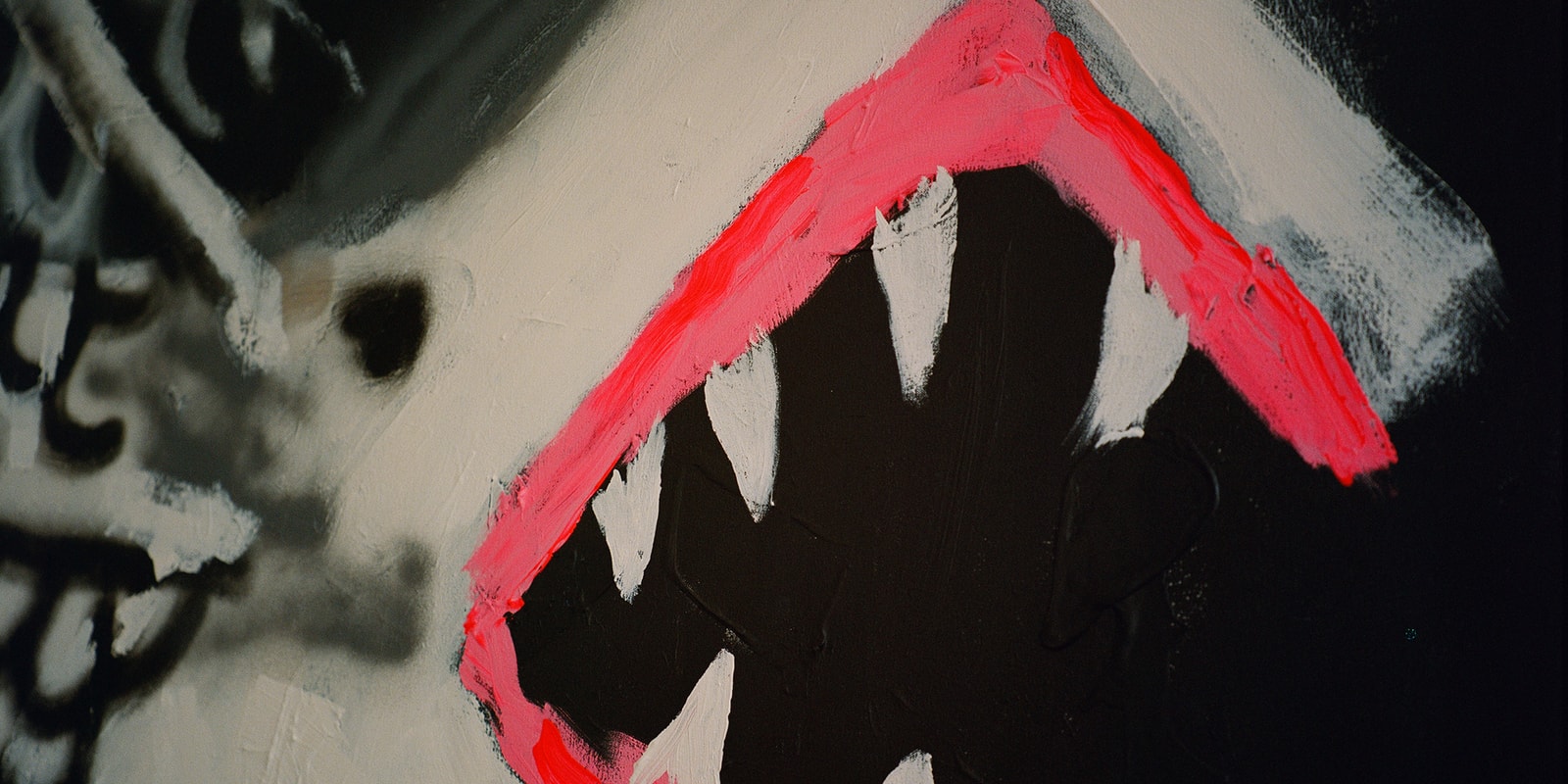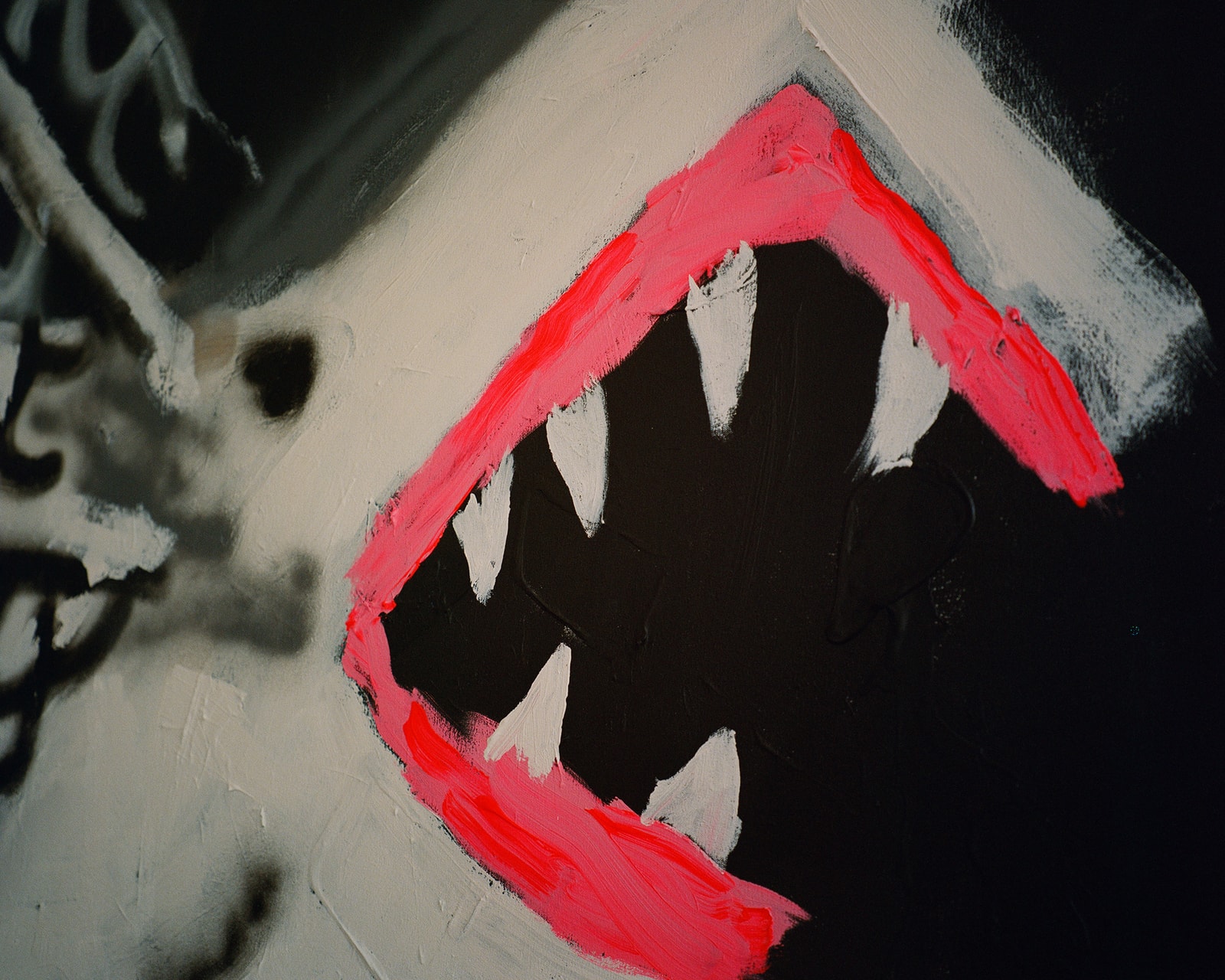 Robert Nava's New Mythologies
Carefully done wrong.
Indiana-born artist Robert Nava says his paintings are "carefully done wrong." Each working day in his Brooklyn studio becomes an opportunity to unlearn the stringent guidelines and techniques that secured him a Master of Fine Arts (MFA) from Yale back in 2011. Nava embraces mistakes and visual abnormalities as necessary components in his oeuvre, evoking a childlike innocence in his unruly compositions that are made using bold acrylic paints on canvas.
Nava works with the flow that feels best for him. Throbbing techno mixes fuel his morning painting sessions, sometimes resulting in nothing at all. Other times, he handles multiple paintings at the same time, with a personal record of completing a painting in just 27 seconds. Before touching the canvas, Nava spends hours rigorously sketching out the forms he wants to create in his sketchbook. This practice allows him to confront the canvas with unbridled confidence. After drawing multiples of the same motif on paper, he attacks the canvas to build his new hybridized monster.
1 of 4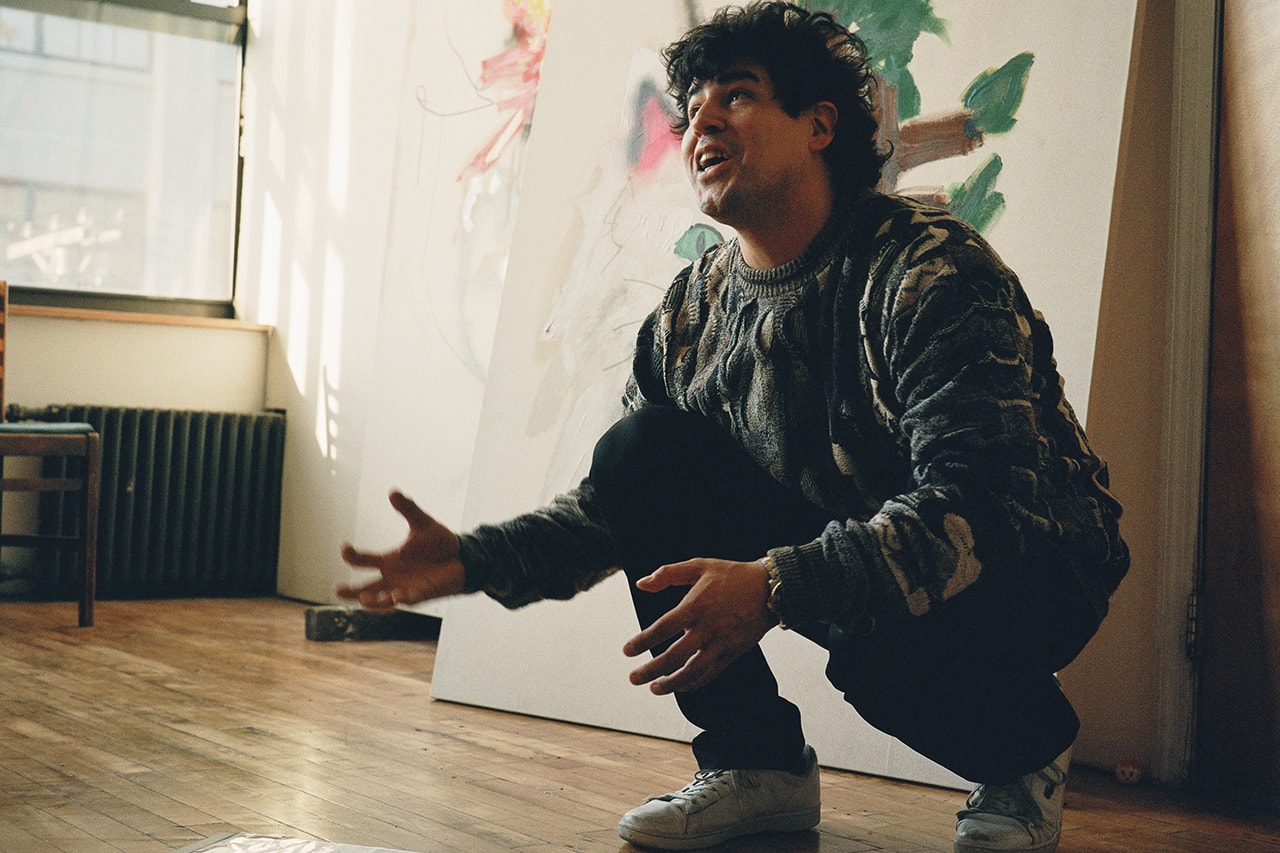 2 of 4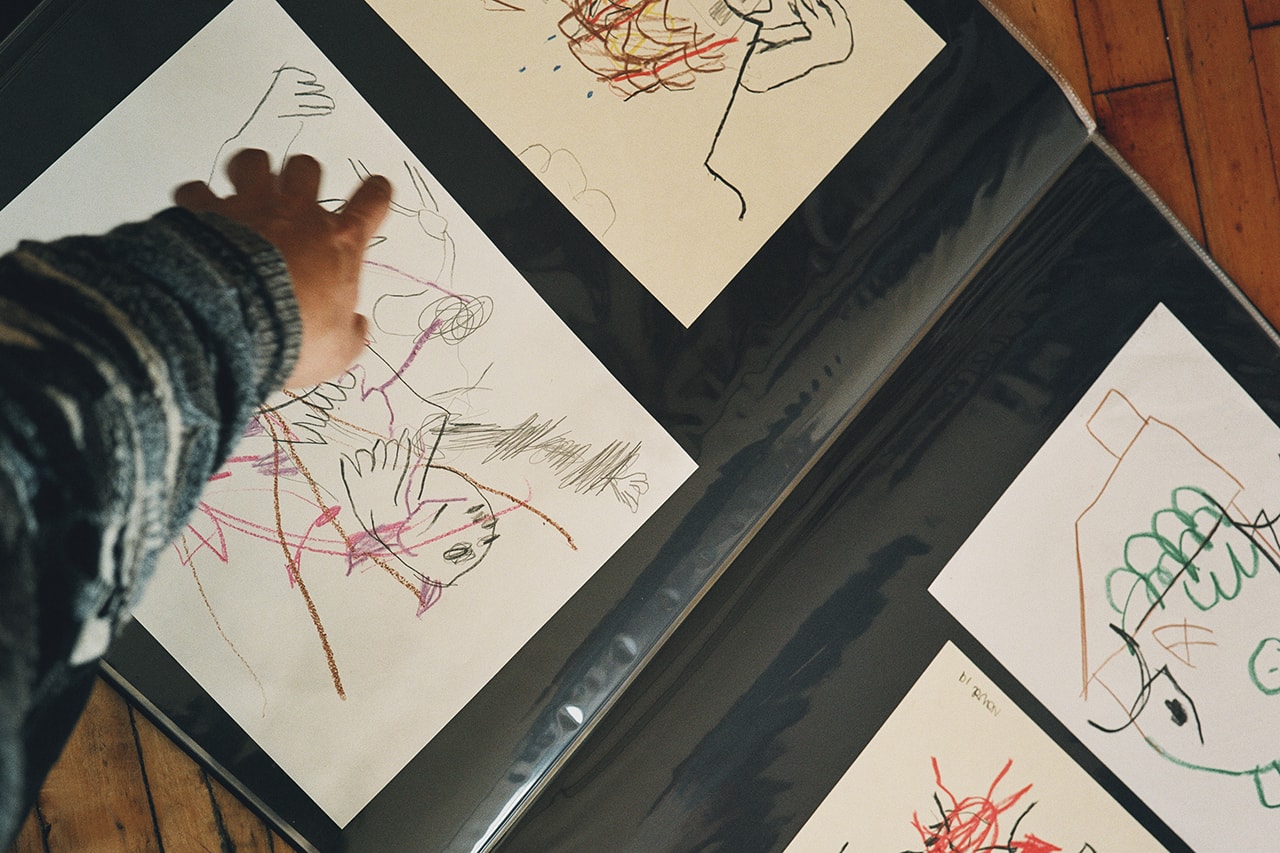 3 of 4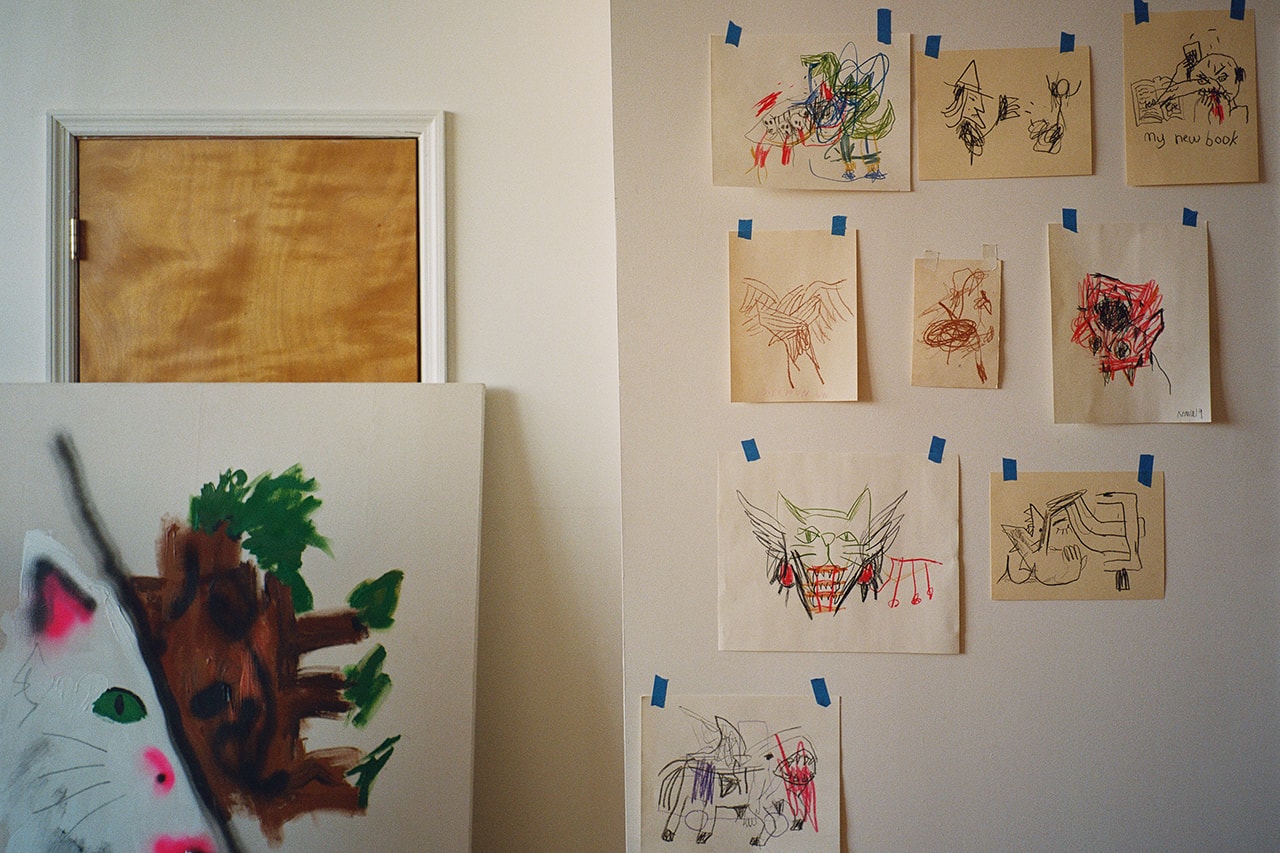 4 of 4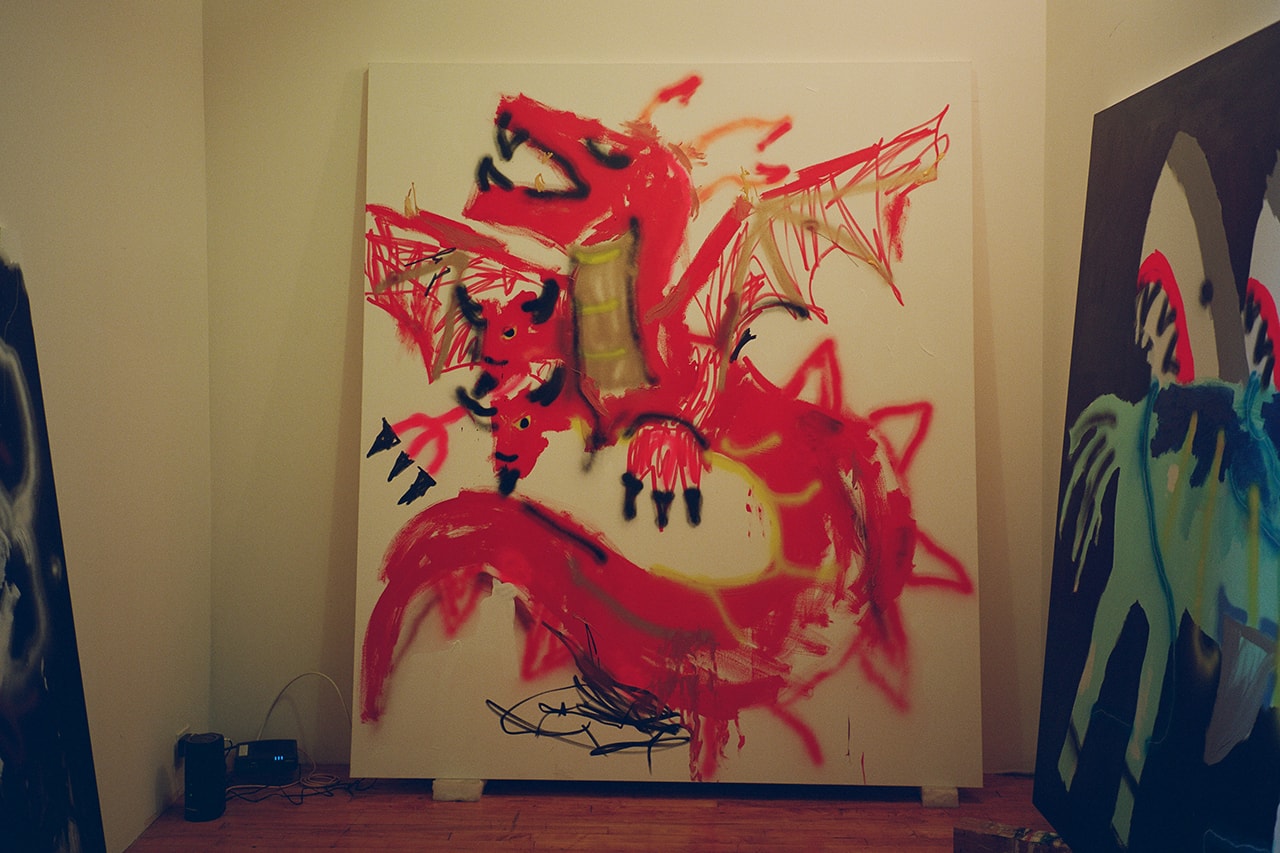 His more recent paintings are largely influenced by figures in ancient mythology, twisting the forms of fabled brutes to create a motley crew of creatures. Although he doesn't have a particular concept or narrative in mind when he's painting, his otherworldly subjects assume unique personalities once they've been realized on canvas. For instance, he describes his new Red Angel character as the champion of all the beasts in his studio (maintaining a fictitious battle record of 33-0 against his better known Shark figures). Nava continues to have a deep connection with the subjects of his paintings, seeking to unearth new characters in his sketchbook that can one day defeat his Red Angel.
"When I was 12 or 13, I could already draw and paint like Velasquez, but it took me a lifetime to learn how to draw like a kid again."
Nava currently makes a living exclusively from selling his art. After receiving his MFA, Nava managed to sell a number of his pieces and used the money he earned to move to New York. To help provide funds for his art career, he drove a moving truck in NYC while also working on his paintings at night. Since then, he has had solo exhibitions in a number of progressive galleries such as Sorry We're Closed Gallery in Brussels and Night Gallery in Los Angeles, CA. His work has been included in group exhibitions at V1 Gallery in Copenhagen, Wayne State University in Detroit, and Safe Gallery in Brooklyn, NY.
We caught up with Nava at his Brooklyn studio to learn more about why he chooses to break the rules of fine art, his strong bond with his subjects, and future projects.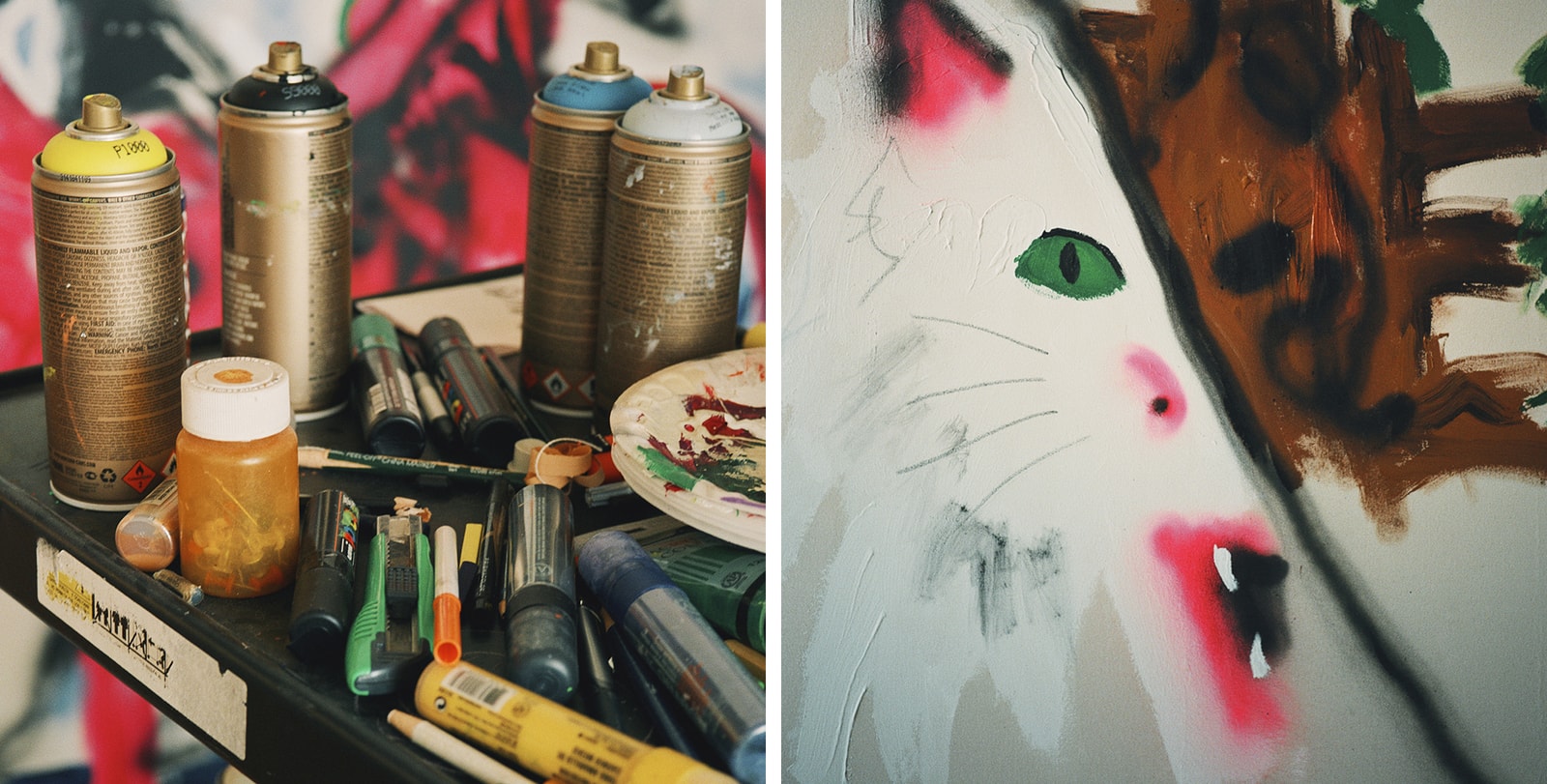 When did you start painting and drawing?
Ever since I was three years old, I would draw using crayons and pencils. It wasn't until 2008 that I got serious about projects and unconscious ideas.
What kind of paintings were you making in college? Are the compositions entirely different from what you're creating now?
In college, we learned how to draw very realistic, like photoreal. By the time I was 12 or 13 years old, I could actually draw in that style, and I like to think that I was pretty good. We also learned how to paint in the Renaissance style and all those traditional techniques. After we learned advanced painting, the teacher would give us feedback like, "Okay, now you're artists. You don't even have to create in these styles or what we just taught you." I was kind of cheering that comment on because I went completely the opposite way. When I was 12 or 13, I could already draw and paint like Velasquez, but it took me a lifetime to learn how to draw like a kid again.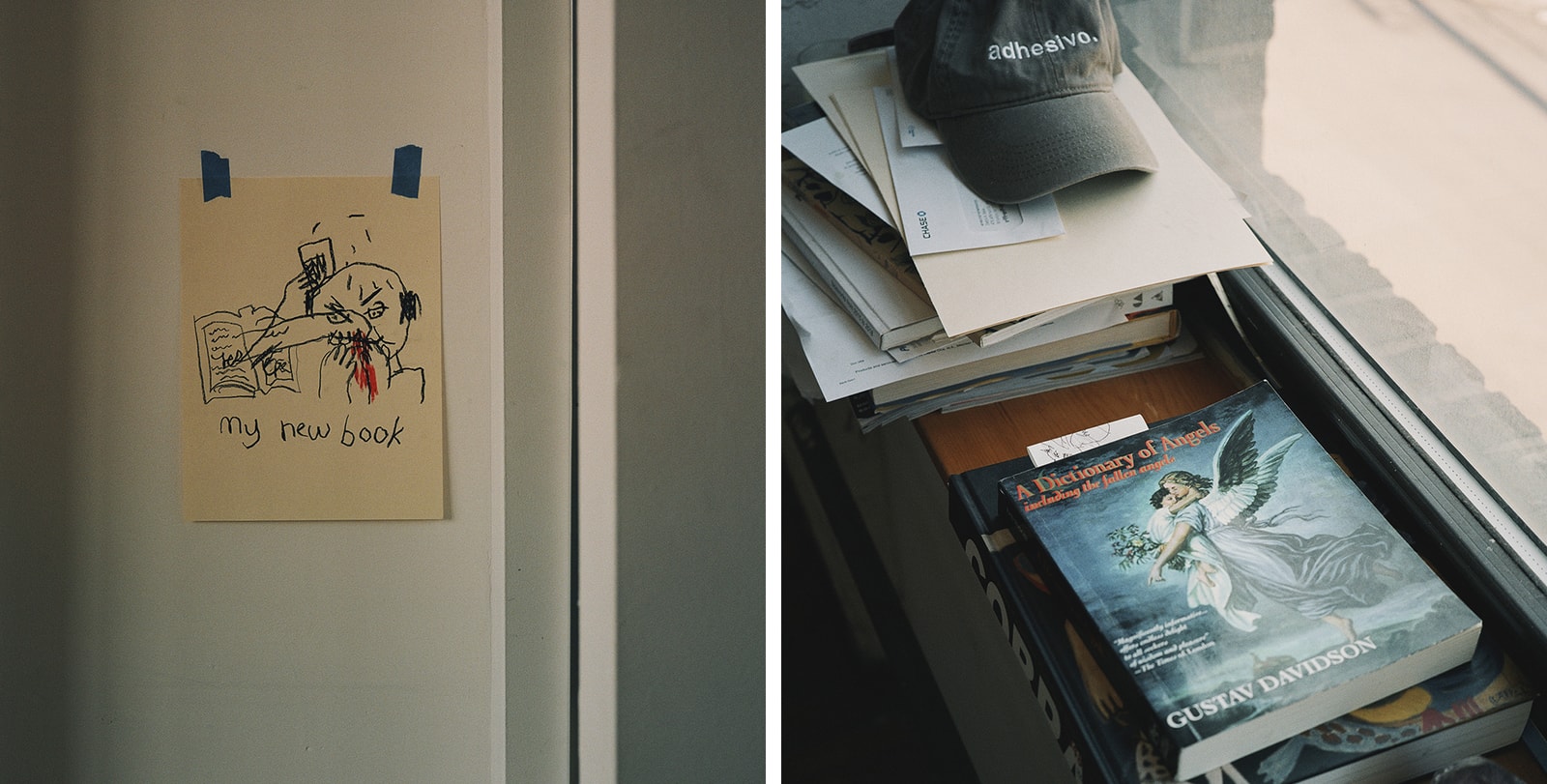 What artistic direction were you moving toward after graduating?
This idea of "seriousness in play" was always at the root of my ideas. For me, it was more interesting to incorrectly draw an arm or fuck it up by breaking all the rules I learned. I wouldn't say that I was drawing full-blown monsters and mythology stuff yet. The pieces I was doing were kind of comedy and tragedy at the same time. These kinds of tropes, you know?

"For me, it was more interesting to incorrectly draw an arm or fuck it up by breaking all the rules I learned. "
Let's talk about your current subjects, these monsters. What inspired them, and what are your source materials?
People will send me stuff sometimes, but it really just begins with my little sketchbooks. One source material is this dictionary of fallen angels that I just got from a friend. I tend to combine things that are different, even if it's just mindless. I'll repeat the mouth of that tiger and the shark. I just really enjoy combining things and then making them have different strengths and abilities. But these subjects don't necessarily have to belong to a particular narrative.

1 of 5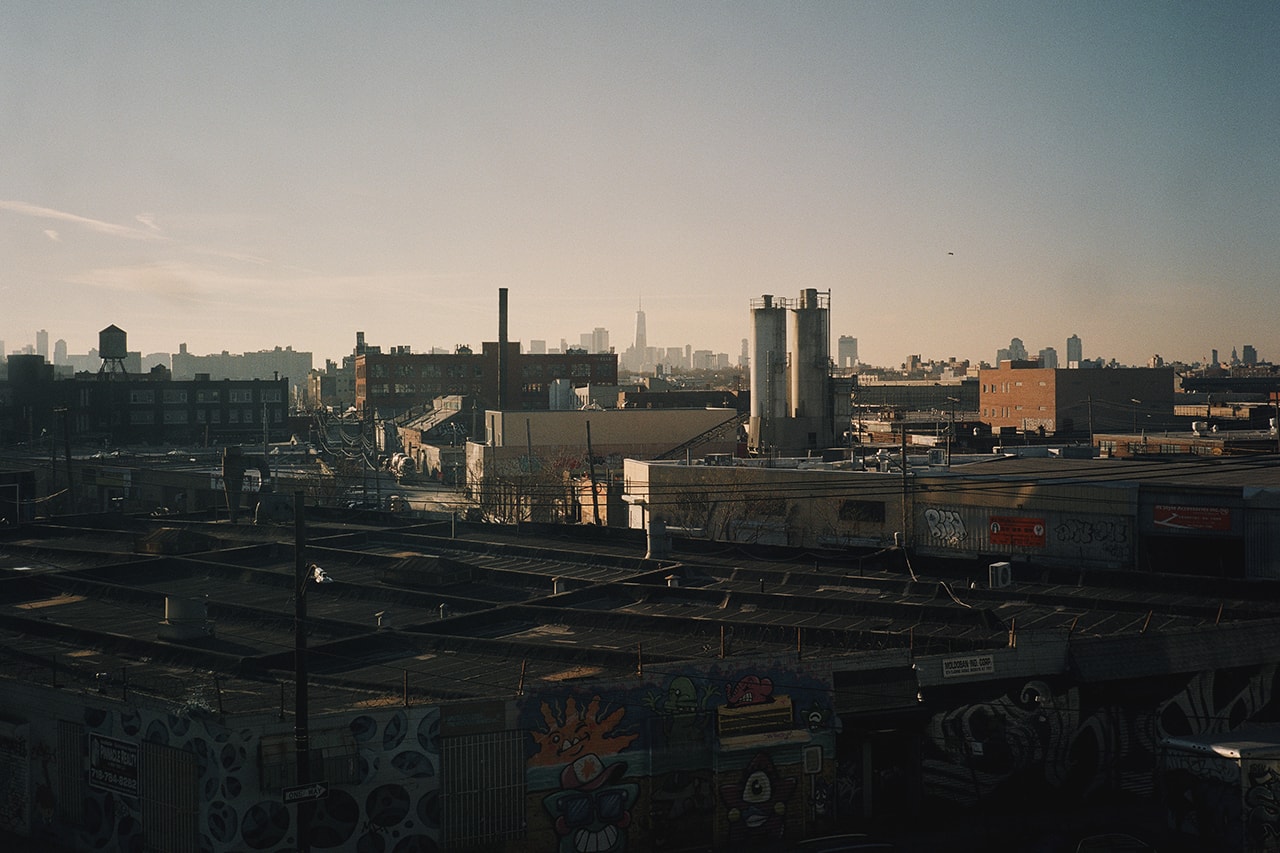 2 of 5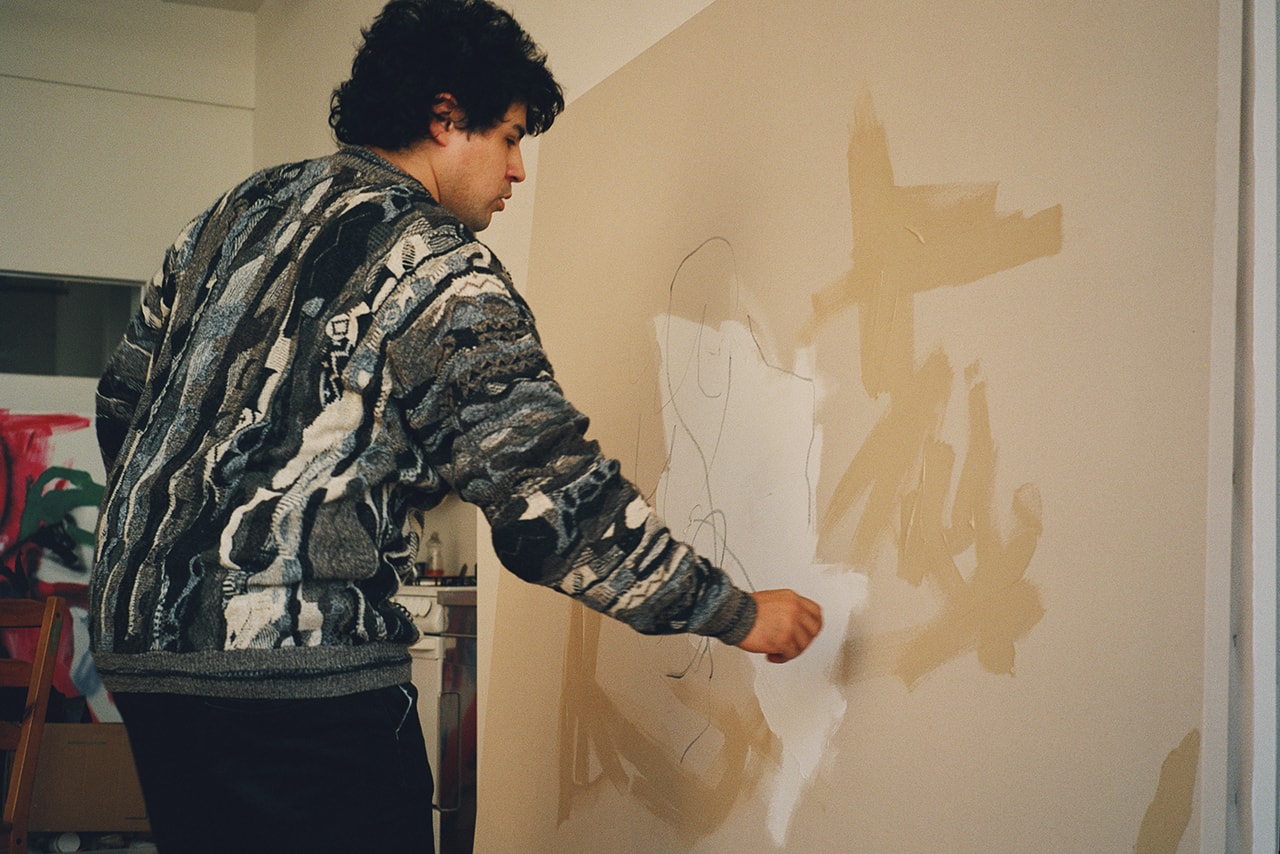 3 of 5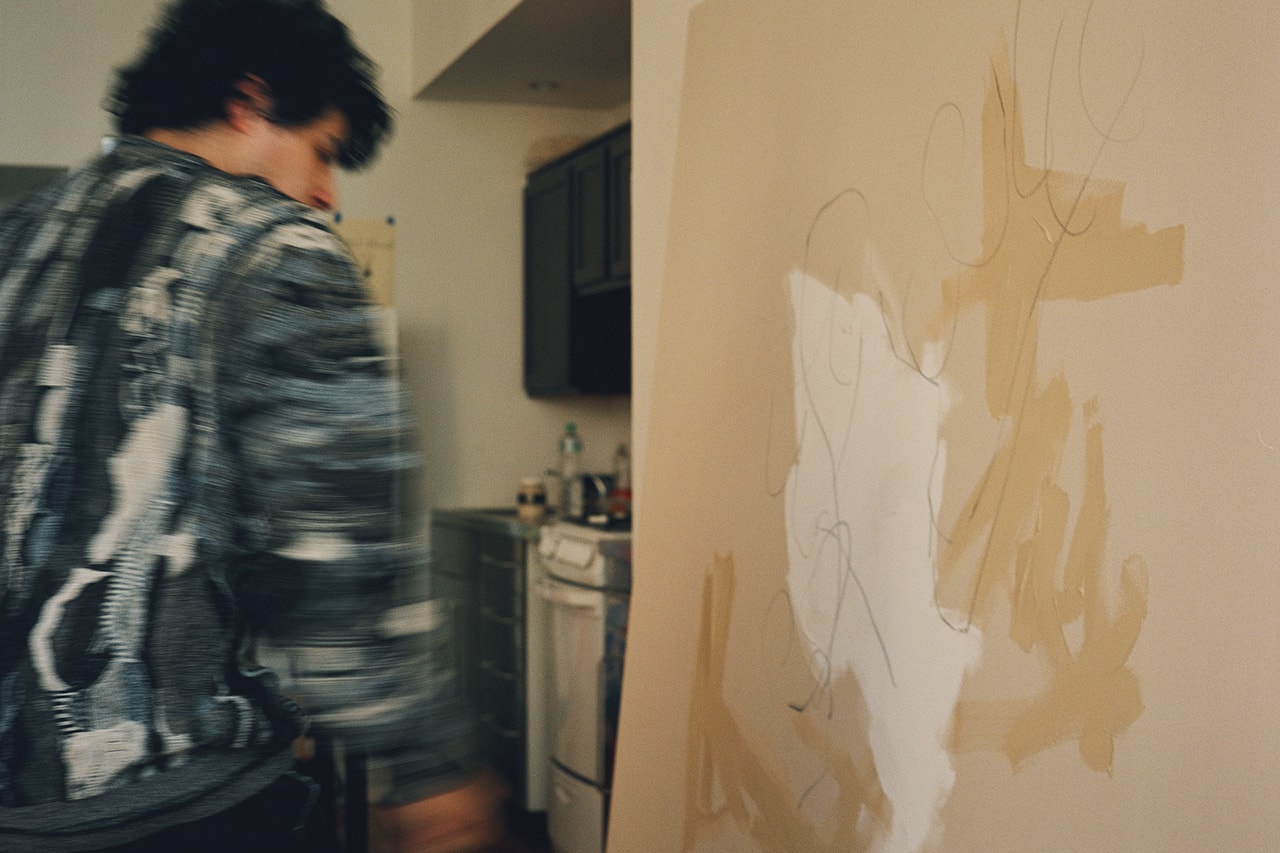 4 of 5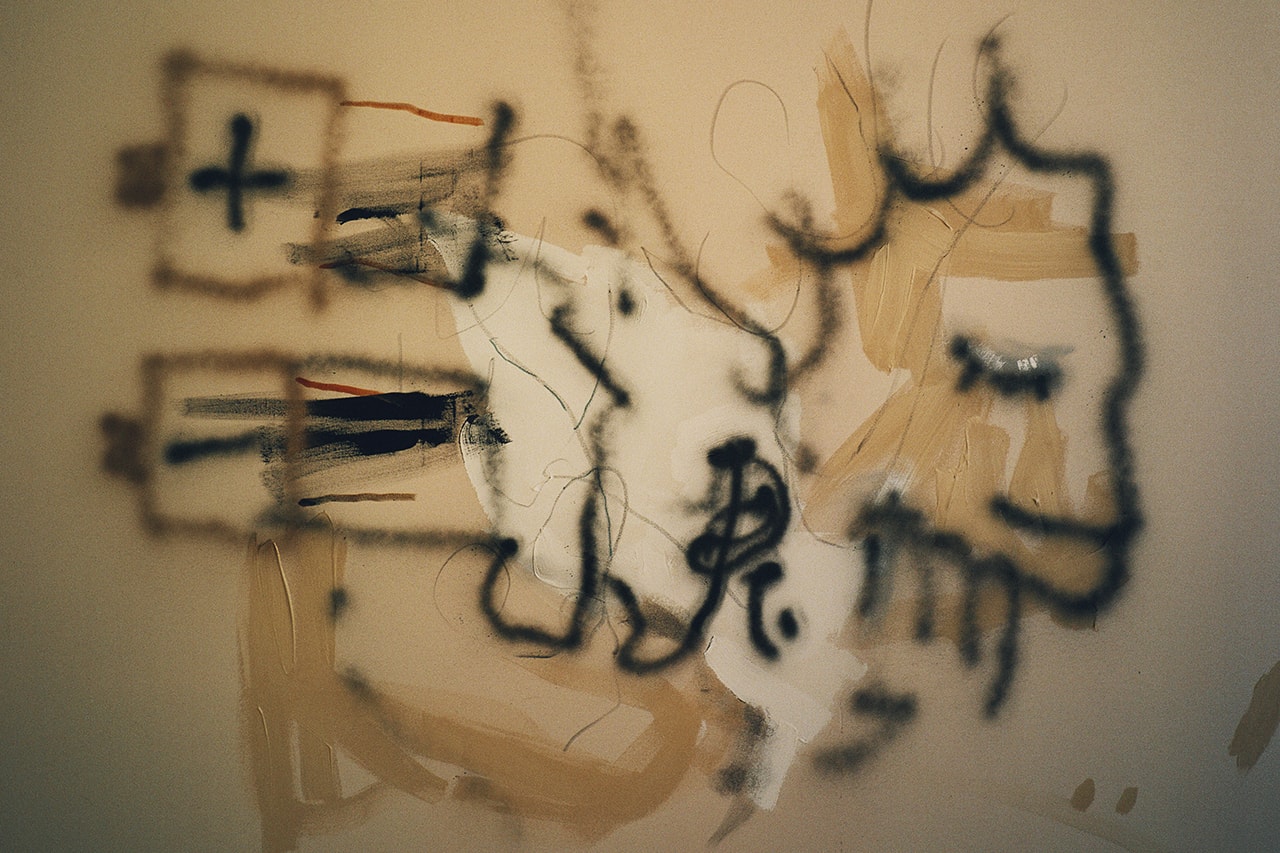 5 of 5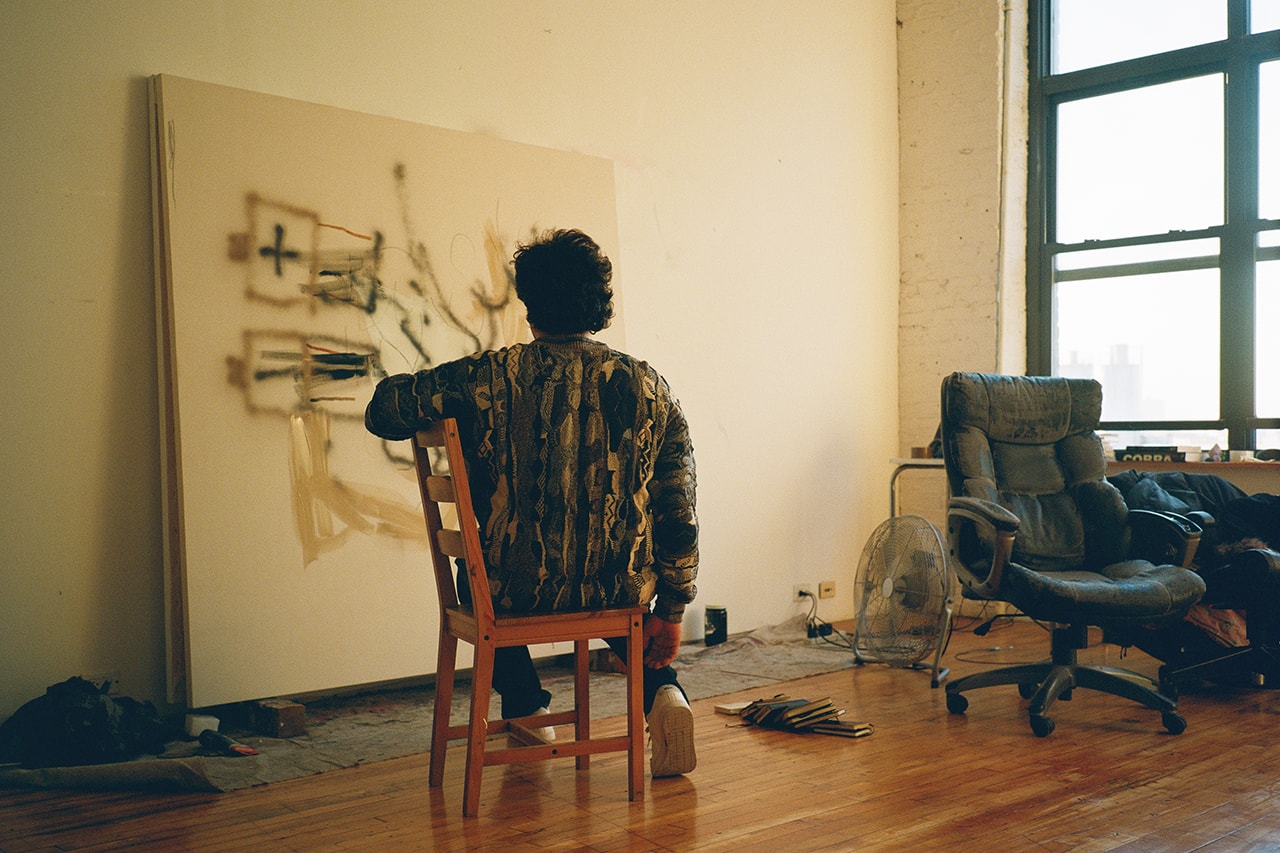 You claim to have finished a painting in just 27 seconds once. How did you know it was complete after such a short time?
I knew roughly what I wanted to do, and it started very abstract. I just kind of went scribbling on it, and things started forming. I'm like, "All right, the head is going to be here now. That's totally a tail. So, this means that these have to be legs." Right? The techno music in my studio was really, really loud, and I just kind of got into the zone, you know?
What are some memorable reactions to your works that have stuck with you?
We threw a little party in my old studio, and one of my friends was standing in front of an alligator painting that I made. He said, "You know what? This one really calms me down." And it just felt good. If my paintings can make someone feel anything positive, that's great. Some people think they're total bullshit too. I get hate comments and stuff, but it comes with being an artist.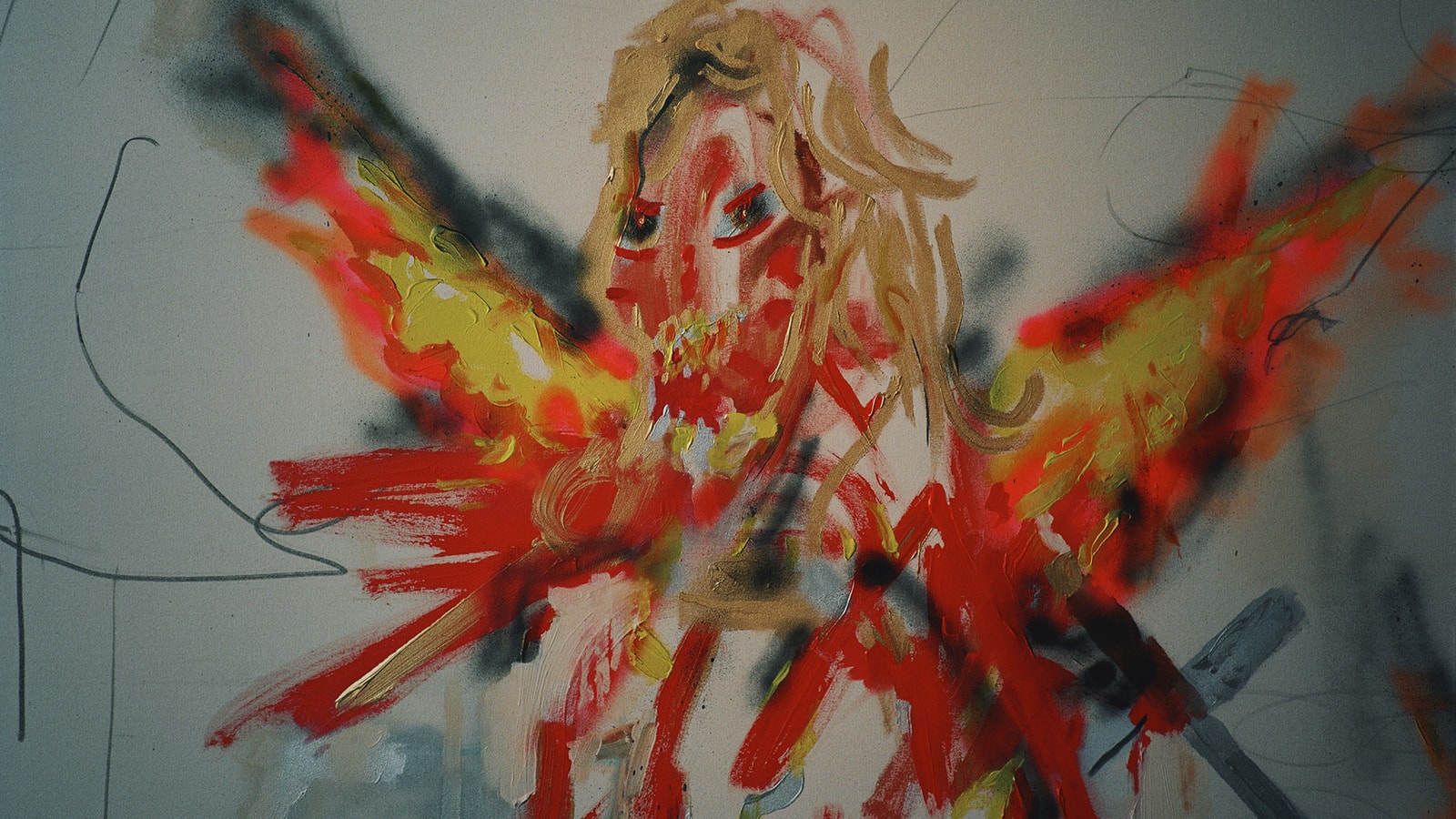 Have you always been working on large-scale canvas pieces?
I'm addicted to scale. I almost don't know how to paint small. The only small scale works I do are drawings in my sketchbook.
Do you ever feel pressured to make work because you live in your studio?
Yeah, actually. I take dedicated days off on Sundays and Saturdays. Or I make sure to give myself a couple of days off during the week, and I turn my paintings around so I don't see them. It's hard to separate, which is kind of a problem. But I guess the best part of living in my studio is that I can wake up at 3:00 a.m. and make a little scribble or add some color to something. They're just there. There's no commute.
"I know what I'm doing. It's carefully done wrong."
How many paintings can you work on at one time?
When I'm on fire, I can make four and a half paintings in one day. That's the best feeling in the world when you can just hit it. There's all of these raw canvases, and I can't really fuck up. I love starting a canvas and not messing it up in one session. Usually, there's probably three bad paintings under one piece. I usually have to keep working and wrestling with one until I get it right. Each has a layered history.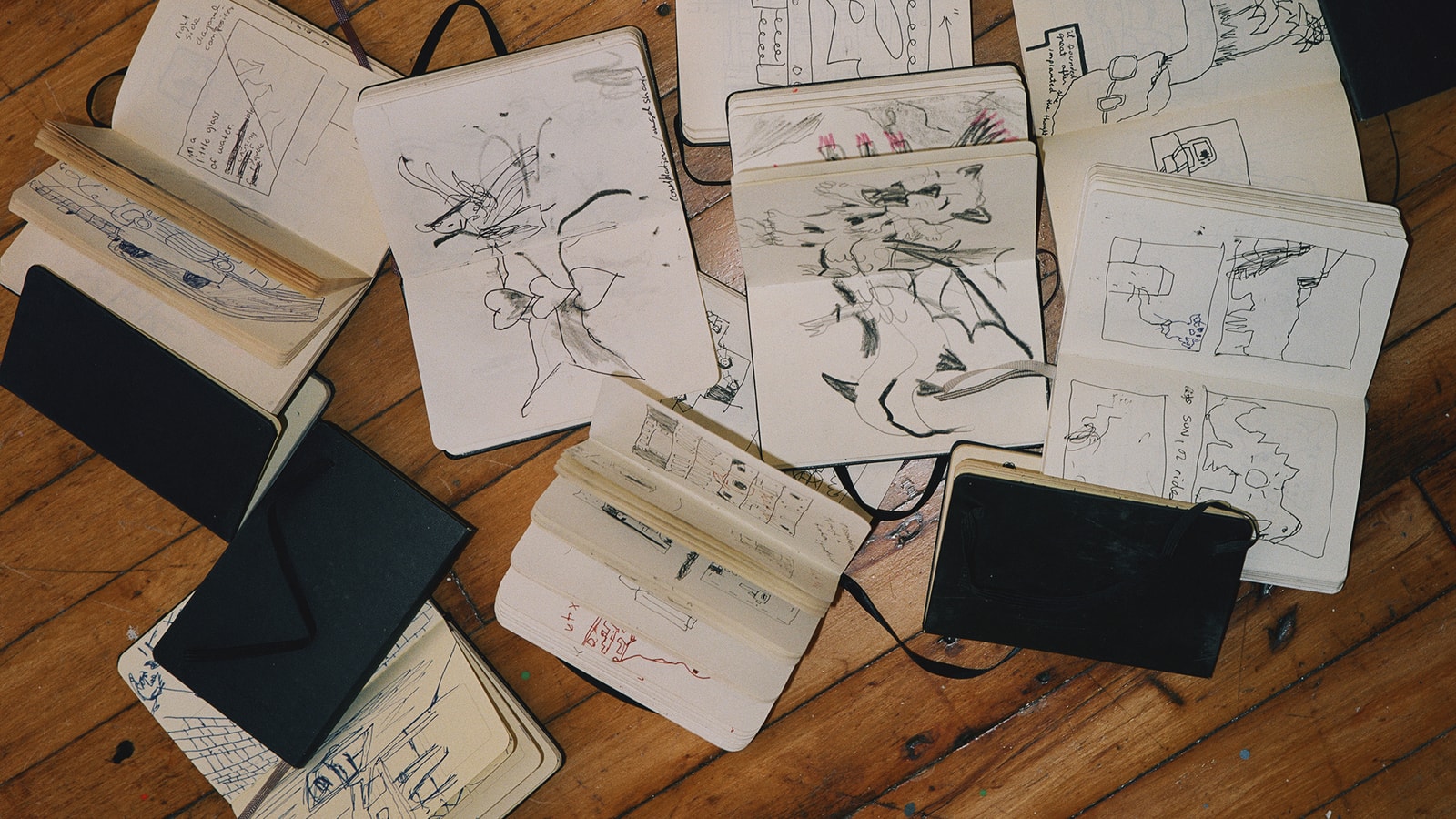 What gets you into that zone where you're just "hitting it"?
With the drawings, sometimes it's mindless. I might repeat the shark mouth over and over, and then something comes from that. With a raw canvas, it's usually the music and getting fearless with that until I feel unstoppable.
Why do you draw the same subjects like the shark over and over again in your sketchbook?
It gets me away from being scared to paint them on canvas because I've drawn it so many times already. Also, people don't know about what I do in these sketchbooks. Most of the time, I'm like, "Man, this shark mouth, I got this. But I'm going to kind of make it look bad." But I know what I'm doing. It's carefully done wrong. Like there's ways to make that mess up, but I'm still trying to master my hand in a certain way.
Can you tell us a bit more about your "carefully done wrong" approach?
I think it comes from knowing all those "rules" from the traditional drawings I did for so many years. So I know how to compose. I'd like to think I've got a good sense of color. If it looks like it's done, and it looks easy, then I've done my job.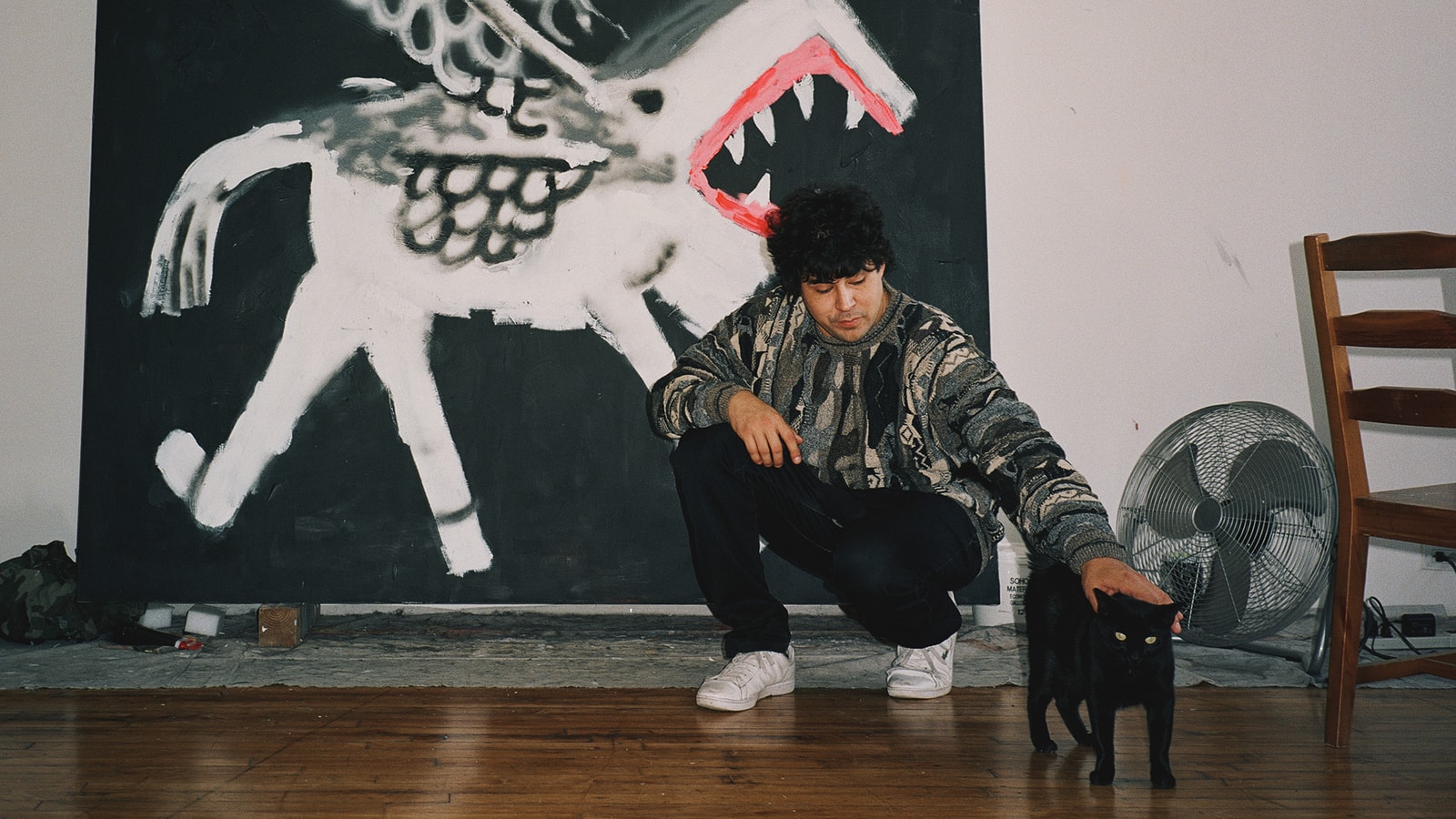 THIS STORY WAS ORIGINALLY PUBLISHED IN HYPEBEAST MAGAZINE ISSUE 28: THE IGNITION ISSUE AS "NEW MYTHOLOGIES". FIND OUT MORE HERE.
---