Google Announces Details for Its Game Streaming Platform Stadia
Stream games across TV, desktop, laptop, and smartphone this fall.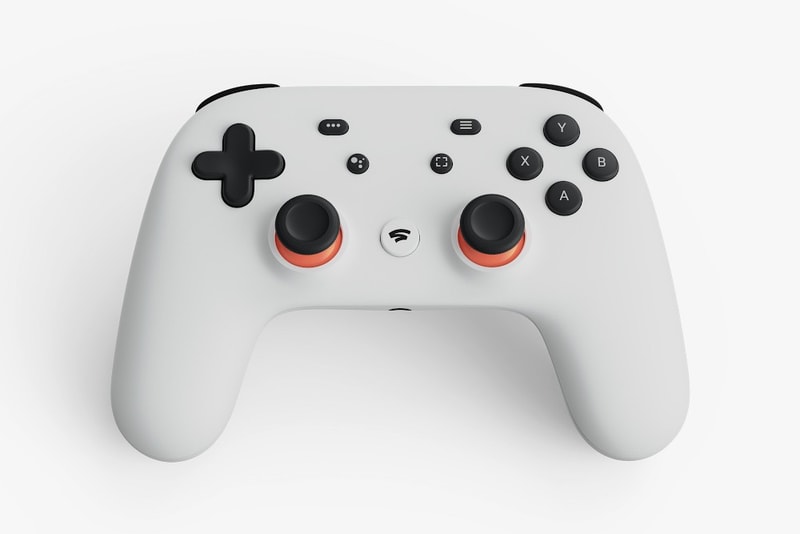 Google's upcoming video game streaming platform Stadia has just been announced to arrive in November of this year with full compatibility across TVs, PCs, Laptop, and smartphones. Stadia will offer specific games to buy as well as a subscription service of $10 USD a month to play high-end games without the need for a console or computer by plugging Chromecast into the TV and accessing titles through the cloud. The subscription service offers titles at 4K resolution and 60 frames-per-second at 35mbps.
A free version of the subscription service is due to arrive that'll be capped at 1080p, but for now, a Founder's Edition bundle will be available for $130 USD at launch which will be required to play Stadia this year until the complete rollout next year. This also means the service won't be accessible on smartphones and internet browsers until then.
The Founder's Edition comes with the $70 USD standalone Stadia controller, Chromecast Ultra, a copy of Destiny 2 and its newest expansion, and a three-month subscription and three-month pass for a friend. Titles like Ubisoft's Assassin's Creed Odyssey and Ghost Recon: Breakout will be available, as well as a new adventure game from Tequila Works called Gylt and the long-awaited Balder's Gate 3.
Check out the tweets below for more information, then check out Uber's new helicopter service in NYC.
?IT'S HAPPENING ?⁰⁰

Tune into the first ever #StadiaConnect as we reveal some long-awaited details (and video games). ? https://t.co/i4y2veFH4J

— Stadia (@GoogleStadia) June 6, 2019
Play Anywhere.

At launch, Stadia will be supported on:
?TV
?️Desktop
?Laptop
?Smartphones, starting with Pixel 3 & Pixel 3a#StadiaConnect pic.twitter.com/GfT6NCRXe0

— Stadia (@GoogleStadia) June 6, 2019
Instantly jump right into stellar gameplay experiences. ⚡️#StadiaConnect pic.twitter.com/deFYqhxRQm

— Stadia (@GoogleStadia) June 6, 2019
Introducing our Stadia Pro subscription, which gets you:

✅ Up to 4K Resolution
✅ 5.1 surround sound
✅ Free games
✅ Exclusive discounts

All for $9.99 a month. #StadiaConnect

— Stadia (@GoogleStadia) June 6, 2019
Stadia is best experienced with the Stadia Controller.

But you can still get your game on with any supported device. ⌨️??#StadiaConnect pic.twitter.com/e9RdQvTPdd

— Stadia (@GoogleStadia) June 6, 2019