'Game of Thrones' Documentary Sheds Light on How Arya Landed the Killing Blow
Warning: Spoilers ahead.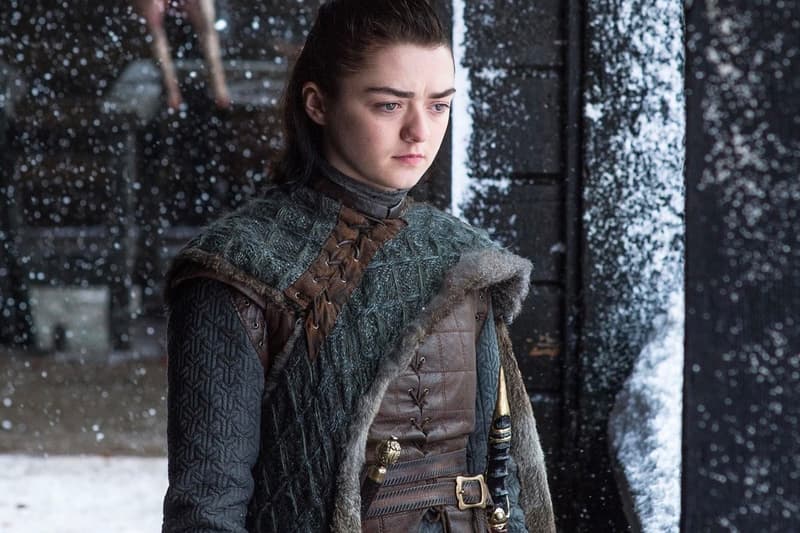 Arya Stark's physics-defying assassination of the Night King during The Battle of Winterfell was arguably one of the most iconic moments of Game of Thrones this final season, but the killing blow has left many fans wondering how Maisie Williams' character managed to launch that high into the air. It seems HBO's recent documentary on the series The Last Watch finally gave us the answer.
In the documentary, you can hear the show's executive producer Bryan Cogman narrating: "Something is hurtling towards him out of the darkness – Arya. She vaults off a pile of dead wights, leaps at the Night King, and she plunges the dagger up through the Night King's armor. The Night King shatters." So that's how she does it: a pile of dead zombie carcasses.
While there were a large amount of bodies scattered all around the Weirwood tree and Bran — thanks to Theon and the Ironborn's defensive effort — the audience didn't get to see the moment Arya leapt off of them in the episode that aired. However, it could've been due to dramatic necessity: the revelation that it was Arya attacking the Night King came only as she struck him, creating a bigger surprise for viewers than it would've if the sequence showed Arya's gradual buildup in her attack. Either way, at least fans no longer have to be puzzled by the strike, and can relax in the enjoyment of perhaps the show's most beloved hero take out one of Game of Thrones' ultimate villain.
And for more things Game of Thrones, watch Kit Harington cry as he realizes he kills Daenerys in the season finale.