Streetsnaps: Rapsody
The rapper talks the impact of fashion throughout her life and new album, 'Eve.'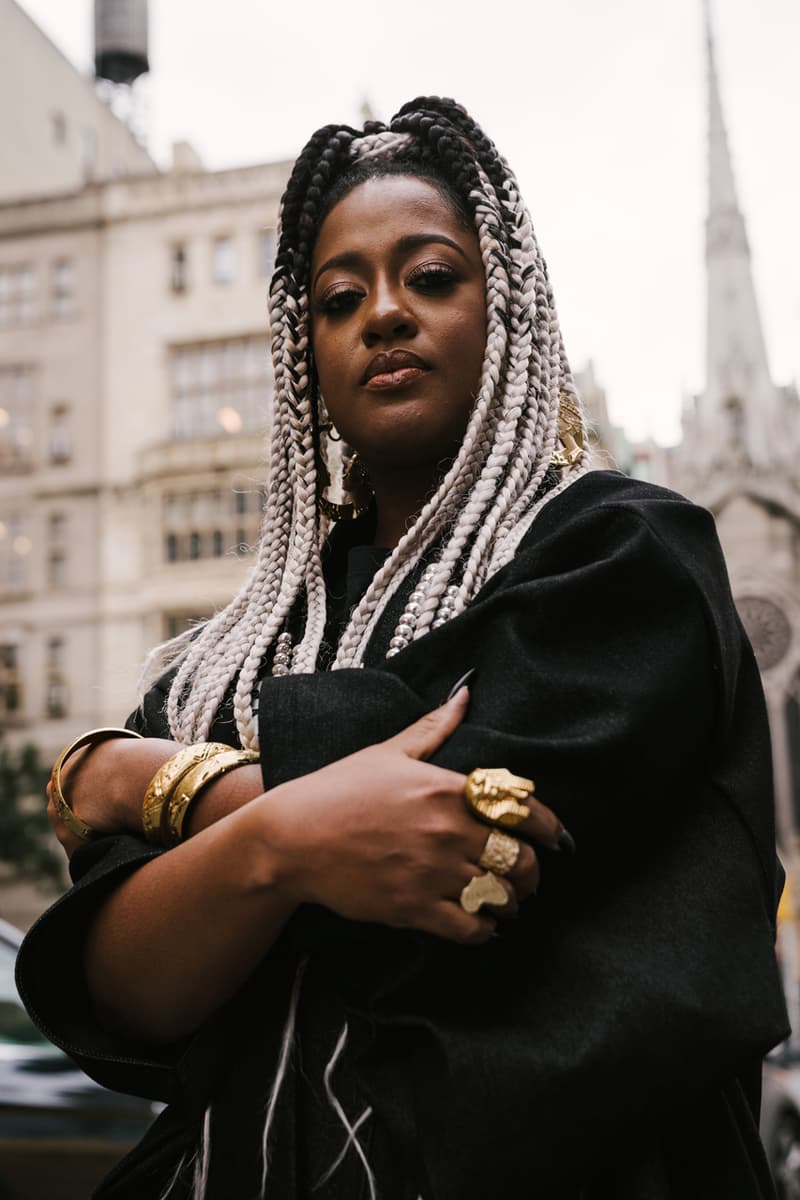 1 of 2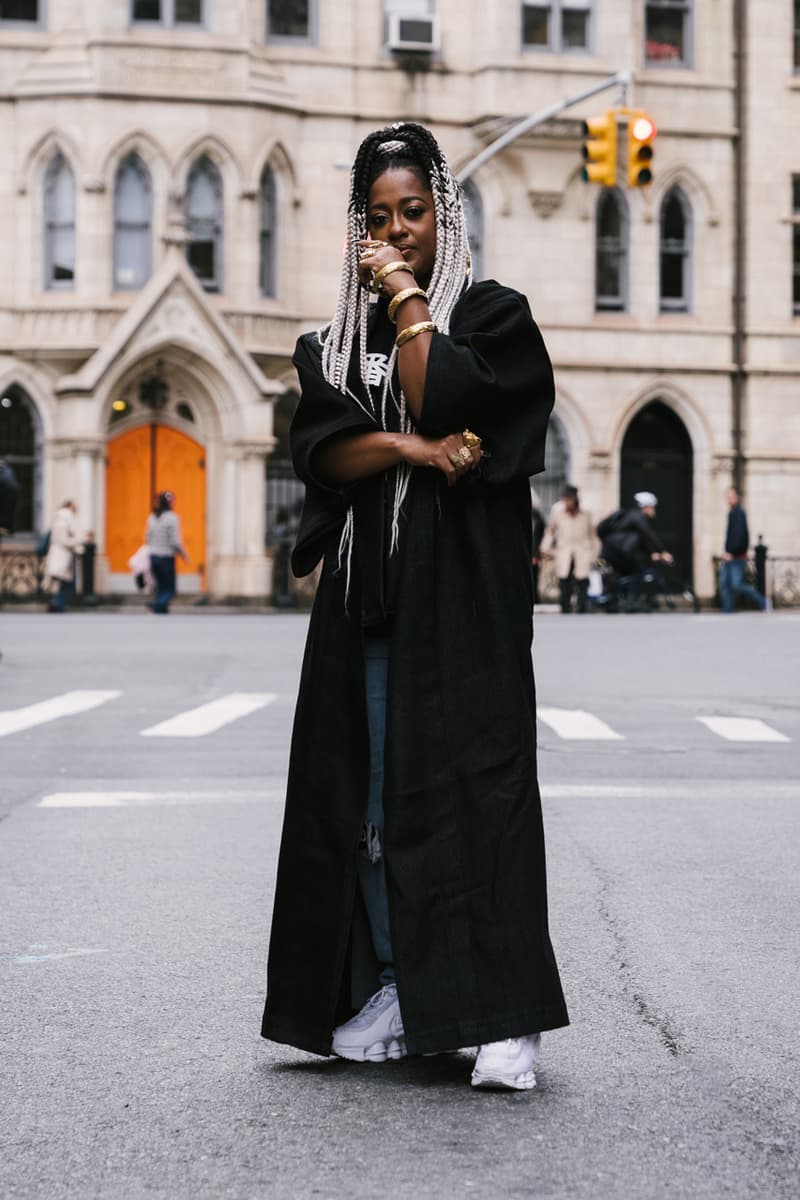 2 of 2
Streetsnaps: Rapsody
The rapper talks the impact of fashion throughout her life and new album, 'Eve.'
Each song on Eve, Rapsody's new 16-track project, was named after an influential woman of color, proving to be a hard-hitting follow-up to her 2017 release, the Grammy-nominated Laila's Wisdom. It simultaneously served as a heartfelt ode to the personalities that inspired the rapper, like Aaliyah. The deceased singer left an immense impact on R&B music and fashion alike, popularizing a tomboy style that inspired Rapsody herself.
"'Aaliyah' was the first song that I did for this album and in thinking about that song, I am tomboy feminine. I am tomboy in how I define sexy," Rapsody explained. "Because when people say sexy we kind of box it in sometimes like, 'oh, you gotta show your body, your curves.' But sexy to me is just being yourself."
Hours ahead of her opening act for Big K.R.I.T.'s tour stop in New York earlier this month, being herself comes through in the form of ripped jeans and a majestic, hand-stitched Japanese kimono. It's a custom piece from Ichiban Yōfuku, a black-owned label that her stylist Misa Hylton recently introduced her to.
"It's by three black women and they have an 83-year-old grandmother who brings a lot of these original patterns from Japan," said Rapsody. "She's been sewing them since Curtis Mayfield was touring back in the day, so she passed on the culture and the art of sewing these kimonos. What I appreciate is, not only is it fly but it has a family history, culture, and story that's connected with it."
The floor-grazing number, printed boldy with the phrase "Fall 7 Times, Stand Up 8" across the back, drapes down to her Comme des Garçons x Nike Shox TLs in "Triple White," indicative of Rapsody's comfort-centric wardrobe. "There was a time in trying to find myself through this journey that I tried to wear dresses on stage and heels. And it's not to say I don't like that but when I do music I just know who I am and what I'm comfortable in," she said. "In the same way you hear the album [and think], 'yo, Rapsody is really finding herself and her voice,' you can see it in the way I dress. I'm not overthinking it."
Alongside Hylton, notable industry figures like supermodel Tyra Banks — the inspiration behind the song "Tyra" — helped the Snow Hill, North Carolina native become more self-assured in her fashion aesthetic. "I grew up watching [America's Next] Top Model and it didn't matter if you had freckles, if you were plus size, if you were an amputee — she just liked to bring people in that were different and for them to see the beauty in themselves and for them to own their unique style. Just use that and make it bright. Shine your light on it."
Though Rapsody normally prefers her bangles "stacked four or five" at a time (an homage to the way her aunts piled on jewelry in the '90s), three gold, engraved styles from Melody Ehsani suit her taste on this day. "People have created Twitter accounts based on my bangles 'cause I did The Breakfast Club and I was talking and the bangles were just rattling," she laughed.
Elsewhere, an assortment of rings hailing from Ehsani, gold specialists in L.A. and random malls play up her affinity for African jewelry, while a pair of earrings created by Mary J. Blige and LL Cool J's wife Simone Smith further illustrate her investment in the black community.
Perhaps the most glitzy examples of that mindset are the show-stopping crystal rollers by A-Morir Studio, which she wore in her hair for the BET Awards last month. Inspired in part by an Instagram account showcasing vintage photos of black style, Rapsody also took cues from fond memories of her mother traveling to the grocery store in rollers and a scarf.
"It was a way for me to express black culture and connect it with a story with my mom from growing up and just to be different and to be proud of who we are," said Rapsody. "A lot of times — like in the words of Misa — a lot of people will see that and might call it 'ghetto' until somebody else that doesn't look like us does it, then it's 'high fashion.' But it's like, accept our culture and the beauty of it. So that's what I am trying to do, everything to express myself."