Joaquin Phoenix Surprises Fans at the LA Alamo Drafthouse
Stopping by multiple screenings of 'Joker.'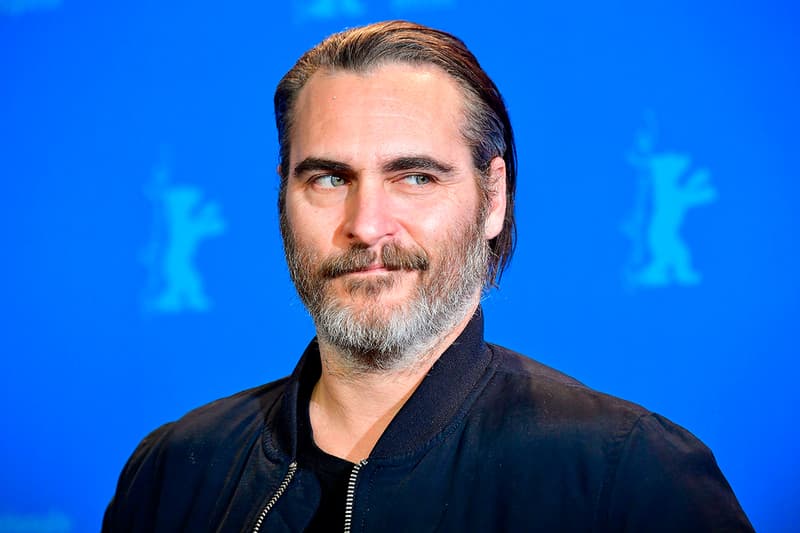 Legendary actor Joaquin Phoenix recently visited the Alamo Drafthouse in Los Angeles to surprise fans after multiple screenings of his R-rated supervillian film Joker, which made $93.5 million USD opening weekend.
Dressed in his typical all-black hoodie, pants and sneakers look, Phoenix greeted fans in the audience both before and after various screenings last Saturday night, engaging in conversations with them as well as posing for photos and selfies. One fan-recorded video shows Phoenix coming in after a screening and apologizing for ruining the movie by having the lights switch on early, but was met with a resounding reassurance from the audience that he "didn't ruin anything." Phoenix replied "I hope you liked it," before joking, "Don't tell me if you didn't. Even if you did, I don't want to know. But thanks so much."
Another video featured a fan asking about the Joker's dance in the movie, and Phoenix revealed that he had worked with choreographer Michael Arnold, who helped him come up with the eccentric dance: "He just started showing me a bunch of video footage of different dancers and you know, YouTube, you just get sucked down a hole and you start finding stuff," Phoenix said. "I don't really know where it came from. A lot of it we just kind of were discovering in the moment, like in the bathroom and the subway — it's something that [director] Todd [Phillips] and I just kind of figured out, like that day when we were shooting."
Todd Phillips and Joaquin Phoenix's Joker is now screening at various cinemas across the globe.
For more Joker-related news, the film made $234 million USD globally on opening weekend.
If you missed the 7:30 show of #JokerMovie at @DrafthouseLA, you missed this Joker coming in and interrupting the end credits.

What a moment. Joaquin Phoenix, who will win the Oscar for this film, was cool enough to drop in. Top five LA moment ever. pic.twitter.com/GgCU2F9k1y

— Paul Sanchez ?? (@PhotogSanchez) October 6, 2019
Joaquin Phoenix made a surprise appearance at the #Joker screening last night at the Alamo Drafthouse LA in downtown Los Angeles. pic.twitter.com/lUMHwMLVnN

— Films to Films (@FilmstoFilms_) October 6, 2019
I shook Joaquin Phoenix's hand tonight after seeing JOKER at the @DrafthouseLA, thus cementing my firm belief that both Alamo and Joaquin are the greatest in their respective fields.

— Jeremiah Dollins (@ambivalent_man) October 6, 2019
Tonight I saw the 9:10 Joker at Alamo Drafthouse. Before it started the house lights went up and Joaquin Phoenix legit walked to the front and thanked us for coming. Everyone went fucking nuts.

It was my favorite part of the movie.

— Julie Seabaugh (@julieseabaugh) October 6, 2019
Join Our Discussions on Discord
The HYPEBEAST Discord Server is a community where conversations on cultural topics can be taken further.