Stunning 1955 Mercedes-Benz Gullwing Coupe Hits Auction Block
The vintage car is in "outstanding" condition.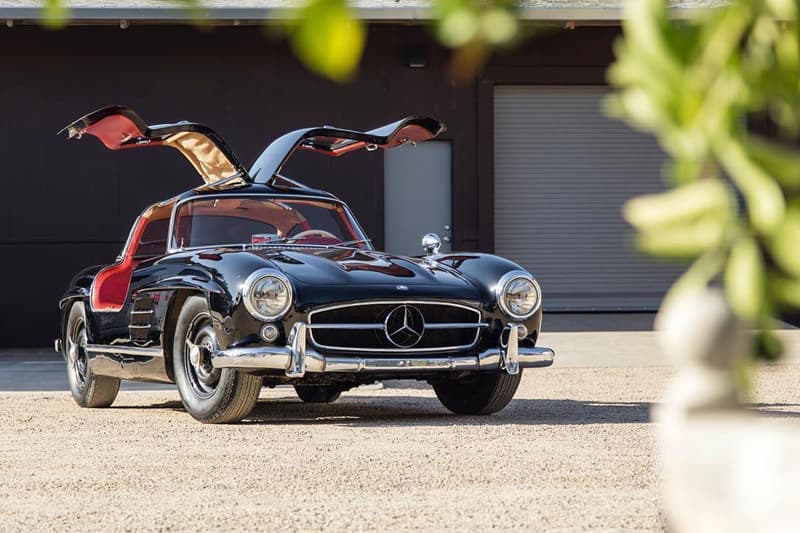 A nearly six-decade-old Mercedes-Benz 300SL Gullwing Coupe is set to go up for auction later this month. Crafted in the German automotive giant's factory back in 1955, this model retains the original interior, chassis, body and Rudge wheels, as both of its prior owners went to great lengths to care for it. The odometer reports a mere 58,700 miles, with 300SL experts declaring the condition of the car "incredible" after completing pre-auction inspection.
Some door dings and imperfections appear throughout, but much of the original paint job remains intact, along with the iconic gull-wing doors. The car has seen little use in the past three decades, and the auction houses recommend some "mechanical service" if the buyer wishes to drive it, but thanks to its well-preserved condition, it can be made road-ready once again.
Get a closer look at the car on Bonahms's website. It's set to be auctioned off on August 24, with prices estimated between $1,250,000 USD – $1,500,000 USD.
For more vintage Mercedes-Benz auctions, take a look at this incredibly-uncommon 1998 Mercedes-Benz AMG CLK GTR.