Chris Brown Has Been Arrested for Assault With a Deadly Weapon
Following a tense standoff with L.A. police at his home.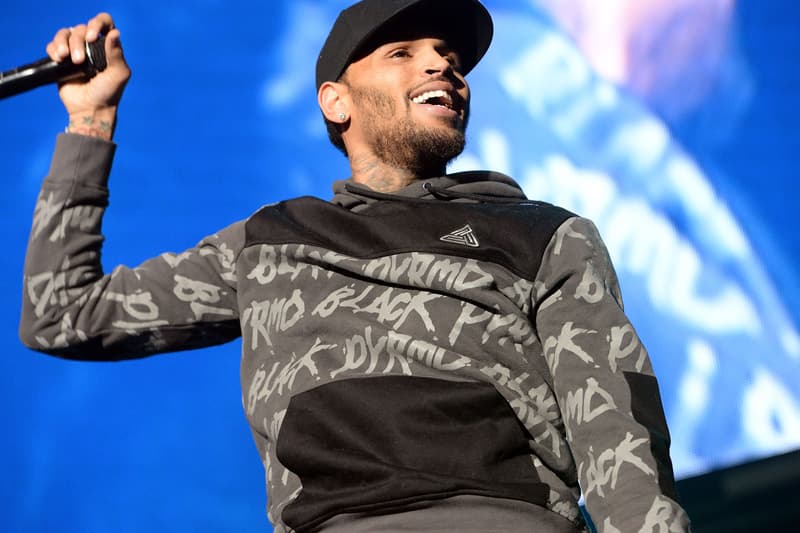 Chris Brown has been arrested after he reportedly threatened a woman inside his home with a gun on Tuesday morning. Following a tense standoff with Los Angeles police, officers eventually gained access to his property by obtaining a search warrant. Brown only emerged from the house after his lawyer arrived on the scene.
Baylee Curran, the female victim, allegedly turned up at the house with one of Brown's friends uninvited, and the incident escalated from there. At one point, a gun was brought into the argument, and Brown has been accused of threatening the woman. The female victim left the house and called police, which led to their arrival at his property soon after.
In a press conference with reporters, LAPD Lieutenant Chris Ramirez revealed that he had no knowledge of Brown failing to cooperate with the officers. "Investigators still have to interview the victim and any potential witnesses in this incident that may have occurred at Mr. Brown's house. At this time, that is all the information we have," Ramirez confirmed.
Ray J is also involved; he was at Brown's house when the alleged argument broke out, and has apparently had his BMW confiscated by the LAPD as evidence. It's still unclear how involved he was in the actual conflict, but he has posted a video about the incident (see below).
Brown took to Instagram during the standoff to share a series of videos expressing his frustration with the police and the subsequent media interest, claiming that they wouldn't find anything in his home and comparing their active response to the lack of effort they put in when he was dealing with a home intruder. See those posts below.