Tyler, The Creator Discusses All Things Frank Ocean in New Interview
"Frank was like, 'Let me try something.' He just started saying 'chirp chirp chirp chirp' about 400 f*ckin' times."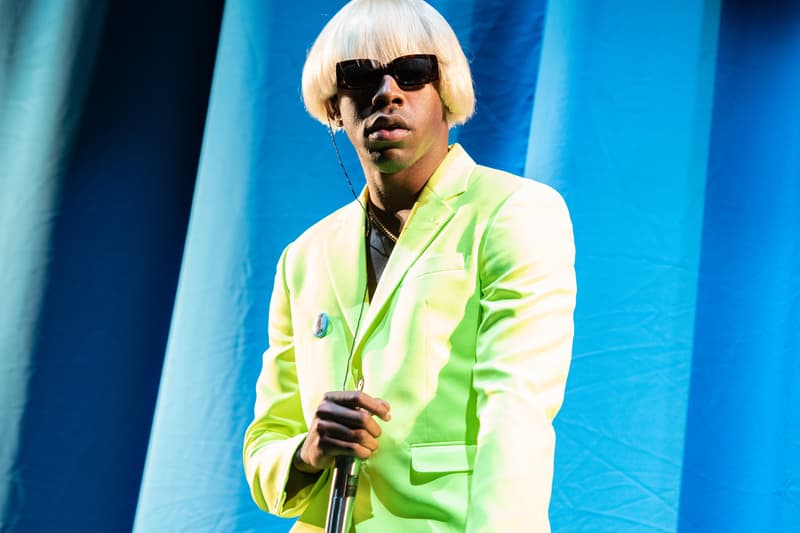 Currently on a promotional tour for his Flower Boy album, Tyler, The Creator had a chance to sit down with Zane Lowe where the rapper opened up about Frank Ocean: from their collaborative process and more. Having been buddies way back since the Tyler-founded collective Odd Future days, both Tyler and Ocean have appeared on a multitude of each other's works, including "911/Mr. Lonely" from Tyler's latest album.
Opening up with Lowe, Tyler talked about his working relationship with Frank. "We've never ever in our life planned a collaboration," he explains. "I'm always in the studio just making shit and he's like 'where you at?'" Tyler also explained how Frank's first lines in verse two of "911/Mr. Lonely" came about, "[Frank] was like, 'Let me try something.' He just started saying 'chirp chirp chirp chirp' about 400 f*ckin' times."
Check out the full interview via Apple Music below where Tyler even went on to rank Ocean's albums:
"Blonde is so sick, I always tell him I like that shit way better than Channel Orange — and I don't like comparing. But the looseness of structure and the chords and shit on Blonde speaks to me more than Channel Orange. But I think Channel Orange has a little bit more pop structures, which gets to people a little more."
In other recent Tyler news, the rapper cleared up the misheard "Garden Shed" lyrics.