Gucci Surpasses Saint Laurent as Kering's Highest Earner
Alessandro Michele is working wonders.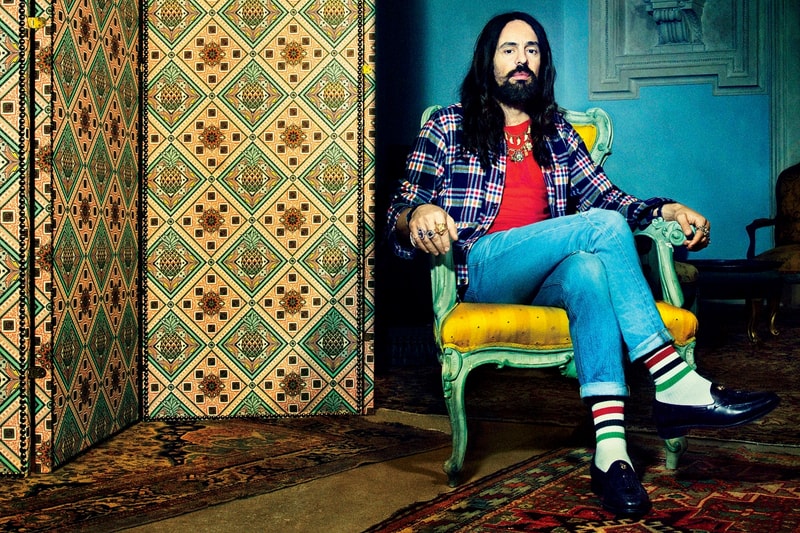 Saint Laurent is no longer Paris luxury group Kering's number-one money machine. As Fashionista reports, Gucci has knocked the French brand off the top spot with its recent leap in "revenue and profits in the first half of 2017." Under the creative guidance of Alessandro Michele, Gucci has flourished and racked up record numbers within a matter of months. Saint Laurent began this year as Kering's strongest asset, but the earnings report revealed today has knocked Anthony Vaccarello's house down a peg. No longer a close second, Michele and Gucci's second quarter 43.4 percent jump in revenue and 32 percent boost in "recurring operating margin" have allowed for the Italian outfit to generate over 60 percent of Kering's overall profits. Regarding the specific reason for these numbers, Fashionista's Maura Brannigan writes:
"Per Quartz's Marc Bain, Kering CFO Jean-Marc Duplaix reportedly told journalists on a call that the brand's shoes and ready-to-wear for men and women saw "outstanding double- or even triple-digit growth" in the second quarter. This, of course, is no surprise; all those loafers, sneakers and slides have to add up to something."
Earlier this week, Gucci continued to promote and support its 2017 fall/winter campaign with a Star Trek-esque visual. Last week, the company also launched a new project known as Gucci Places.