Migos to Join 'The Rap of China' as "Star Producers"
Auditions take place in North America, Australia and Malaysia.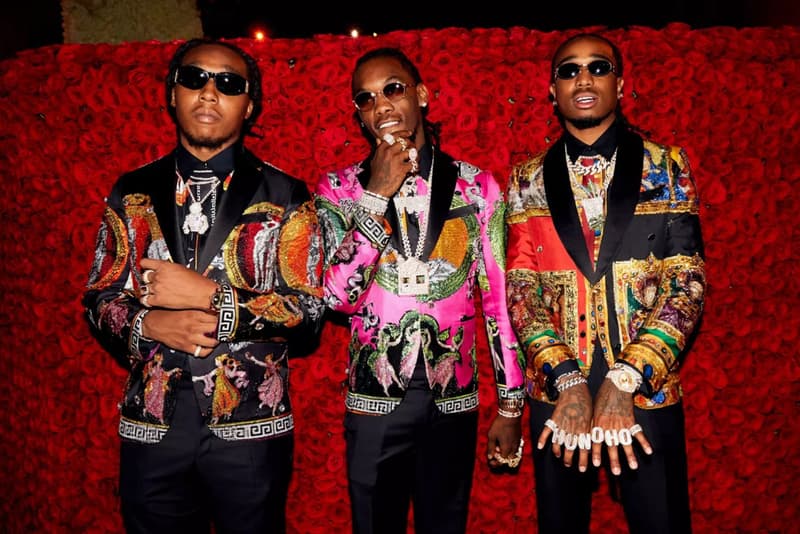 Despite the country's crackdown on hip-hop music and culture, China's popular The Rap of China show is returning for a new season. Not only that, but it has been announced that Migos will join Kris Wu (who was star producer of last season) and season one contestant/battle rap veteran MC Jin as "star producers."
The Rap of China took China by storm with its first season last year, turning hip-hop music into a mainstream phenomenon. Rappers PG One and GAI were the winners of the first season. However, a nationwide crackdown on hip-hop culture and music took place not too long after the show ended, with government authorities banning rappers and hip-hop artists on from appearing on air.
"Do not use celebrities with low moral values," the memo read. "Do not use those who are vulgar and of low taste; do not use those whose thoughts and style are not refined; and do not use those who are involved in scandals."
Besides Migos, Kris Wu and MC Jin other star producers include Taiwanese artists Will Pan and MC Hotdog as well as Hong Kong singer G.E.M. Besides auditioning in China like last season, the show will also be holding tryouts in North America next week, as well as in Australia and Malaysia – auditions are open to rappers aged 18 and over. See more details here and read our interview with Chinese rappers about China's hip-hop ban.