Brain Dead Links up With Terrible Records & NTS Radio on an Exclusive Shirt Design
To coincide with their upcoming showcase.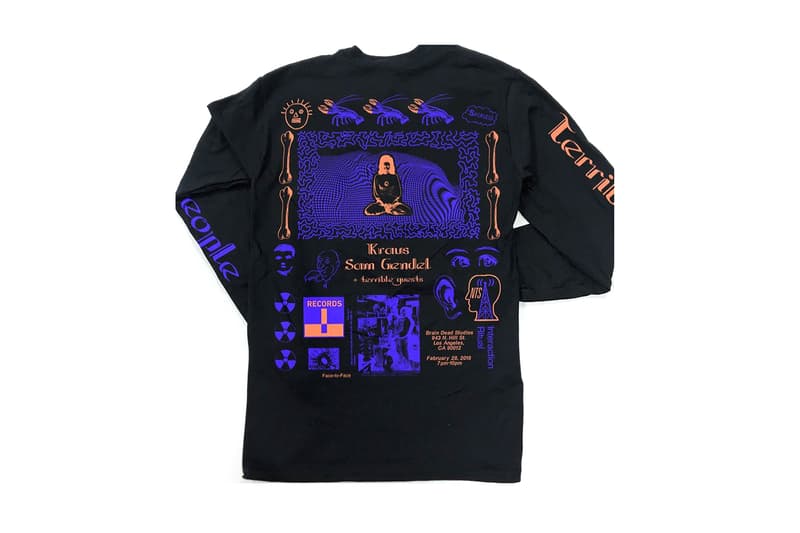 Kyle Ng's Brain Dead label has long been revered for embracing graphic-heavy designs — often transforming everyday closet staples into expressive wearable works of art, as was previously seen in its recent Sasquatchfabrix. collaboration. The L.A.-based label explores much of the same in an all-new venture alongside Terrible Records and NTS Radio.
A recent Instagram entry reveals an illustrative long-sleeve crewneck top smothered with informative text, typography and caricature sketches. According to the social media post, the item is an exclusive design that will only be available at an upcoming show going down at Brain Dead's Los Angeles studio on February 28.
In other fashion news, KONUS's Spring/Summer 2018 collection embraces the two-sided journey in us all.