Virgil Abloh Will Lead Evian's New "Sustainable Innovation Design" Initiatives
He's been hired as a "Creative Advisor."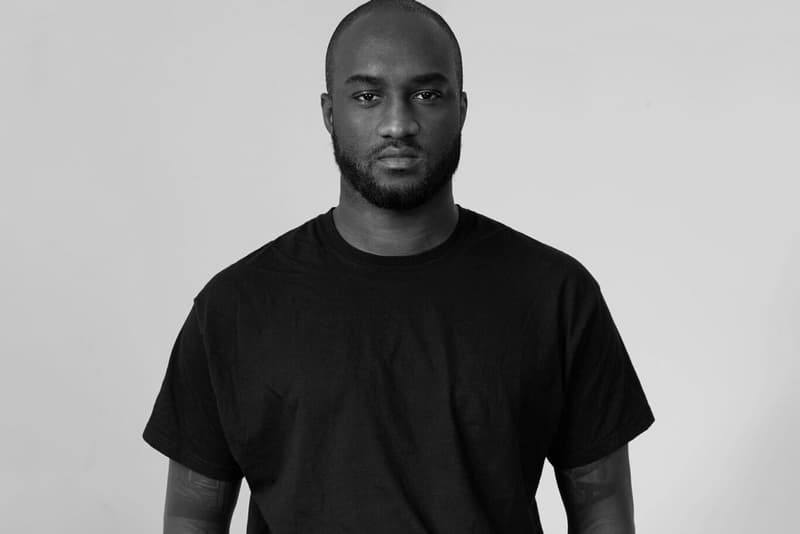 Evian has revealed plans for a partnership with Virgil Abloh, enlisting the acclaimed designer as its new "Creative Advisor for Sustainable Innovation Design." In straightforward terms, this means that Abloh will aid the longtime beverage company in their quest to put an artistic and innovative spin on sustainable product design.
"Virgil is a creative innovator who has a degree in civil engineering and a CV that includes everything from creative direction to award winning fashion design," Patricia Oliva, Evian's Global Marketing VP, explains. "Virgil is the embodiment of the next generation possibilities. We are beyond thrilled to welcome him into the family. We are looking forward to breaking new ground together and communicating to new audiences, with our design and sustainability as we progress towards becoming a 100% circular brand by 2025."
"Evian is an iconic brand with a strong heritage in fashion and creativity," reads an official press statement from Abloh. "Its sustainability ambitions align with my own, together we can push boundaries and explore new areas of revolution, paving a better future for generations globally."
Specifically, this endeavor is billed as a "long-term global multi-project collaboration." Virgil Abloh and Evian's first "limited-edition design project" will be introduced during Fashion Month in February/March 2019. Expect more details in the coming months.
Last month, Virgil Abloh worked with KALEIDOSCOPE on a collector's edition of the magazine's recent Fall/Winter issue.