21 Savage Slams "OG Rappers" for Criticizing Younger Generation
"Instead of judging, how about y'all make a change?"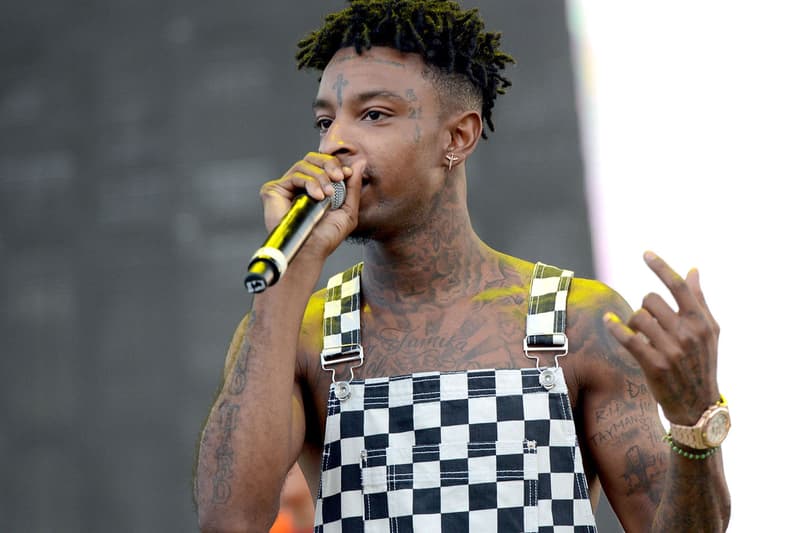 In a recent note shared on Twitter 21 Savage has taken aim at all the "OG rappers" who have apparently been dissing him and his fellow youngsters. In the post the Atlanta rapper, co-collaborator on the recent sensation — "Rockstar", questions why people are judging the new era of hip-hop when it's clearly become the dominant power in today's music scene.
"They say we make drug user music like making drug selling music is better what's the difference?" Savage writes. "What about the fact that rap is the number one genre of music right now?" He continues to say that the current generation is being made "the scapegoat" and questions that if the "message in the previous generation was so good" why youngsters today still face so many problems? The post is allegedly written in response to a tweet by Mad Skills who accused current rappers of "making drug user music."
You can read both the tweets in full below. How do you think the current generation of rappers stacks against the old heads?
In other hip-hop news, Chance the Rapper previews new music in the studio.
— Saint Laurent Don (@21savage) November 21, 2017
The generation gap on the music is actually really simple…we were in a era making drug dealer music…these kids are making drug user music. ??‍♂️

— Mad Skillz (@SkillzVa) November 19, 2017