Rihanna Covers NY Times Style Magazine's 'The Greats' Issue
"I'm turned on by guys who are cultured. That'll keep me intrigued."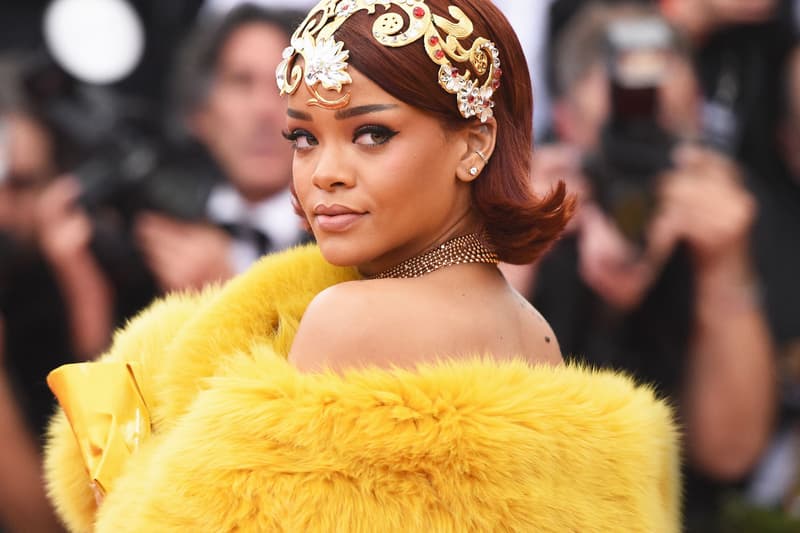 Rihanna's been on a several covers this year but her latest is a special one, as she has been named one of "The Greats" by T Magazine of The New York Times. Rihanna joins a select list that includes Karl Lagerfeld, Quentin Tarantino, Steve McQueen, author Jonathan Franzen, and health technology entrepreneur Elizabeth Holmes. For her T Magazine segment, Rihanna was interviewed by author and filmmaker Miranda July, who asked her about race relations and her love life, among other things:
"You know, when I started to experience the difference — or even have my race be highlighted — it was mostly when I would do business deals," Rihanna said. "And, you know, that never ends, by the way. It's still a thing." Interestingly, that prejudice Rihanna still faces at the negotiating table has become a huge motivator for the defiant pop star.
Rihanna on her experiences with racism:
"[I]t's the thing that makes me want to prove people wrong. It almost excites me; I know what they're expecting, and I can't wait to show them that I'm here to exceed those expectations." Rihanna, whose new album, Anti, is due this year, certainly has proven people wrong — raking in millions and becoming one of the most sought-after artists in today's music industry.
Rihanna on love:
"Guys need attention. They need that nourishment, that little stroke of the ego that gets them by every now and then. I'll give it to my family, I'll give it to my work — but I will not give it to a man right now."
"I'm turned on by guys who are cultured. That'll keep me intrigued. They don't have to have a single degree, but they should speak other languages or know things about other parts of the world or history or certain artists or musicians. I like to be taught."
Read the full story
here
.