Dwayne "The Rock" Johnson Is This Generation's Much-Needed Arnold Schwarzenegger
The People's Champion is ready to continue The Terminator's legacy, and go even further.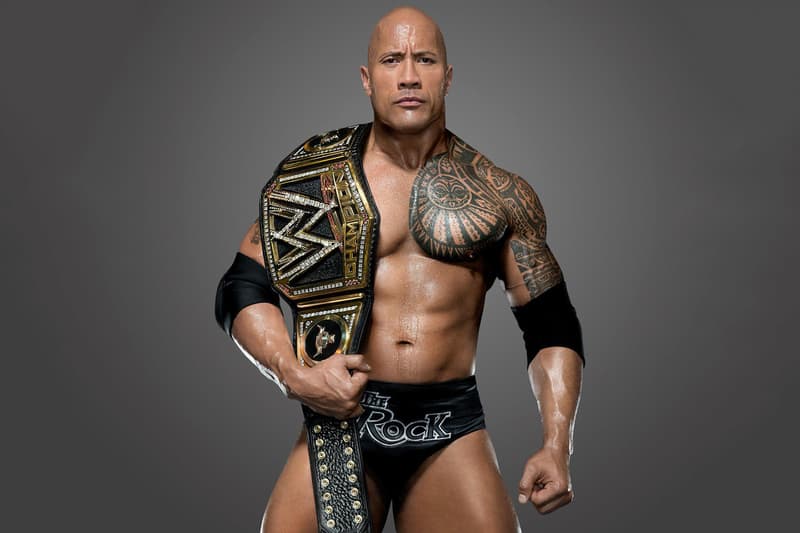 During the early '80s, the Austrian juggernaut many know as Arnold Schwarzenegger commanded the world's attention with his physique and unique acting skills. Making a name for himself through bodybuilding, Arnold managed to become the world's go-to action hero by starring in films such as Conan the Barbarian, the legendary film series in The Terminator, Predator (which sparked numerous reboots in 2010, a crossover in Alien vs. Predator and a new edition slated for 2018), and Total Recall, just to name a few. Unfortunately, all heroes must face a villain that's undefeated: time. While Schwarzenegger had a very successful run during his prime and still manages to entertain with a few cameos here and there, Arnold eventually hung up his proverbial cape and must now pass the torch. Aside from a few actors, such as Tom Cruise, Liam Neeson, Bruce Willis and Vin Diesel, who have built their name on saving the world, it seems there is only one who can keep Schwarzenegger's flame ablaze… that actor is Dwayne Johnson.
Better known as "The Rock" from his days in the WWF/WWE, Dwayne Johnson made his professional wrestling debut in 1995 as Rocky Maivia and filled the squared circle not only with elite athleticism, but with charisma in and outside of the ring. During his highly decorated wrestling career, Johnson managed to make a successful leap into the world of Hollywood by starring in the film The Mummy Returns as the character of The Scorpion King back in 2001. Since then, "The Rock" has successfully managed to juggle an acting career by being a part of notable action films and comedies such as The Rundown, Walking Tall, various installments within The Fast and The Furious films, among many more roles.
The true question is, why Dwayne Johnson? Why not the aforementioned names? What makes "The Rock" the only A-list action actor positioned to snag Schwarzenegger's title?
The answer lies within the likeness between the two in regards to athletic background, acting flexibility and influence within their respective cultures. It lies within the success of Johnson, who is still making huge strides and who doesn't seem to be hitting the brakes any time soon.
The Inner Athlete
It's obvious that Arnold Schwarzenegger and Dwayne Johnson made their way onto our radars due to to athletic prowess. Respectively taking over the bodybuilding and professional wrestling realms during their younger days and into their primes, Schwarzenegger and Johnson solidified that they were both elite members of their classes—Schwarzenegger achieved 1st place in the Mr. Olympia competition from 1970 to 1980, while Dwayne claimed the WWF/WWE Championship Title belt eight times amongst various other title reigns. Despite the assumption and trend that athletes aren't that successful when it comes to crossing over as actors akin to Hulk Hogan in Rocky III, Shaquille O'Neil in Kazaam and yes, Michael Jordan in Space Jam (sorry MJ fans), Schwarzenegger and Johnson were able to create a league of their own that not only resulted in box office smashes but allowed athletes in the same sphere to be confident in taking on the big screen.
Blockbuster Heavyweights
Both Schwarzenegger and Johnson have starred in their own share of films, with Johnson still creating anticipation for future projects such as Jumanji: Welcome to the Jungle. With that being said, each athlete/actor didn't just test the waters in terms of trading in the weights for a script. Respectively, Schwarzenegger and Johnson took each task head-on which ultimately led Schwarzenegger to win awards for his roles in Twins, Kindergarten Cop and Terminator 2: Judgment Day. In comparison to the success of Schwarzenegger, "The Rock" has established his own Hollywood triumph by becoming 2013's top-grossing actor. According to Forbes, Johnson managed to reel in $1.3 billion USD at the global box office with roles in the films Fast & Furious 6, G.I. Joe: Retaliation, and a few other smaller works. This was then followed by him also being crowned the highest paid actor in the world during the year 2016. With a similar route already established by "The Terminator," it'll only be a matter of time before we possibly read Dwayne "The Rock" Johnson's name along Hollywood's Walk of Fame, right next to the man who paved the way before him.
Cultural Impact off the Screen
Outside of their success in sports and on the big screen, the two are also highly marketable. As a result, this allows Schwarzenegger and Johnson to be strong influences to their loyal fan bases. Schwarzenegger took his influence into politics by becoming the 38th Governor of California. Serving in the office from late 2003 to early 2011, some may say that Schwarzenegger possibly sparked Johnson's openness to taking a position in The White House one day. Furthermore, Johnson provided his thoughts upon the situation to The Washington Post stating:
"I'll be honest, I haven't ruled politics out. I'm not being coy when I say that, but at the moment I am not sure. I can't deny that the thought of being governor, the thought of being president, is alluring. And beyond that, it would be an opportunity to make a real impact on people's lives on a global scale. But there are a lot of other things I want to do first."
If not the presidential office, you'll find The Rock motivating his followers by staying dedicated in the gym. Also in business with Under Armour alongside two-time NBA Champion Steph Curry, Johnson has launched a special "Project Rock" campaign with UA in order to assist fitness enthusiast with launches such as The Rock Clock App and signature sneaker in the Under Armour Project Rock Delta, which sold out at an alarming rate.
Each man's impact goes deeper than lifting weights or hitting the unforgettable "Rock Bottom" finishing move in the squared circle. For fans of Arnold, it may be tough to realize that The Terminator won't last forever, but for the following generation there's a man that's making a strong case that the action and comedy world of film is in good hands. Meanwhile, Dwayne "The Rock" Johnson continues to prove that he is up to the task not only to continue to carry on the role of action films' go-to guy, but creating his own lane at doing so in the process.