Chivas Regal Invites No Vacancy Inn to Launch The Blend Sessions
A series of conversations on culture.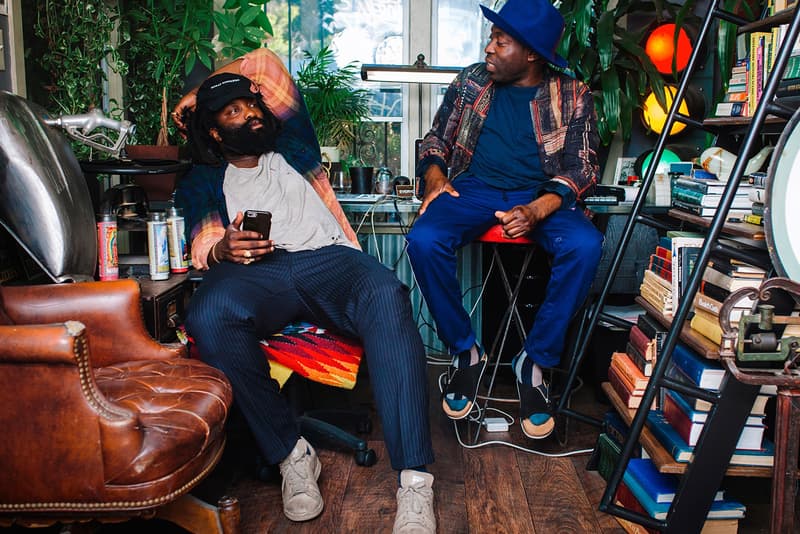 Chivas Regal Blended Scotch Whisky recently set the ball rolling on The Blend Sessions, a new podcast series that brings together experts from a host of backgrounds to discuss creativity and modern culture. The series will see influential figures from a variety of industries, from photography to food to fashion, sharing their thoughts on where the industry is at today and how the ability to blend skills from a wide spectrum of practices has helped them achieve success.
For the first instalment of the Blend Sessions, fashion and music experts, Acyde Odunlami and Tremaine Emory of interview series No Vacancy Inn fame, sat down to share their transatlantic perspectives on how to build a credible brand and their thoughts on the contemporary creative scene. "We were like, 'maybe we should start up a hotel, if every fashion week we went to a hotel, and put all the people, clothes and records we liked in there, it would be fun right?" explains Acyde, speaking on the collective's conception, "And that was the germ of the idea that turned into No Vacancy Inn." "Once we put a label on it, people were feeding us things to do," explains Tremaine.
They also touch upon their plans for the future. "It's very natural I think, for guys of a similar age and a similar background, especially when you're travelling the world and working your way up, to band together, because it's just comfortable," explains Acyde. However the duo seem keen to explore new territory and speak to a wider variety of voices, "one of the things I'm actually trying to break out of is that comfort zone, and find more people that aren't like that." Working and collaborating is at the heart of what they do and building connections with like-minded creatives seems to drive and inspire them. "When you talk about that gang it's cool that Virgil, A$AP Rocky and Bari and all these people who are doing really great individually are friends of ours and when we hang out we share a bond," says Acyde, "but I think the next level is where we can go beyond that, and who can we bring in that's outside of that circle."
With upcoming instalments featuring the likes of documentary filmmakers Reggie Yates and Dan Davies, photographers Ewan Spencer and Paul Hallam and artists Jonathan Yeo and Bafic, be sure to listen and subscribe to the podcast series, and also check out our recent interview with No Vacancy Inn that featured in issue #16 of the HYPEBEAST magazine.