Calvin Klein Uses Never Before Seen Kate Moss Footage for Its New 'Obsessed' Campaign
Shot in the '90s by her then photographer boyfriend, Mario Sorrenti.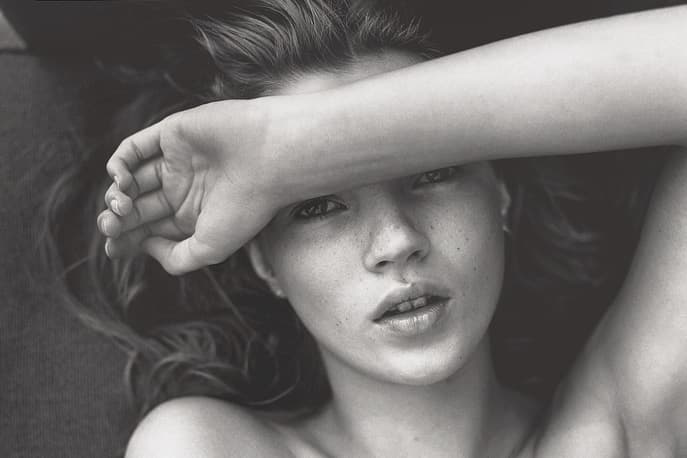 Calvin Klein is using old Kate Moss images and footage made by her then photographer boyfriend Mario Sorrenti for a new campaign. The materials, which were turned into a moody ad spread is meant to push the American fashion house's 'Obsessed' fragrance.
As reported by Fashionista: "I was so passionate about photography, and Kate and I were in love… I loved photographing her," said Sorrenti. "She was the closest person to me. I would take pictures of her all of the time, and sometimes it drove her crazy, and other times she loved to be part of it. We had really good times. We were young, and I was never again so obsessed or so in love with photographing one person."
From Moss's side however, things were not as great as Sorrenti portrays it to be. "I would wake up in the morning and he'd be taking pictures of me… I laid like that for 10 days, he would not stop taking pictures of that," Moss explained in a 2015 interview with Nick Knight. The relationship soured because of Sorrenti pushing Moss to go beyond what she was comfortable with. However with this already stated, Calvin Klein and Raf Simons still only chose to move on with Sorrenti's side.
As for Raf Simons wanting to specifically revisit this particular campaign. "One of the first things we did when we arrived at Calvin Klein was look at the Obsession archive. It was then that we discovered so many images that had never been seen and began to really understand the true love story behind Kate and Mario's campaign," said Simons. "It is a story of an iconic and inspiring moment in fashion photography as much as a deeply personal and human love story, the two are intertwined and can never really be replicated again."