KFC Published a Steamy Colonel Sanders Romance Novel for Mother's Day
The Colonel hilariously stars in the raunchy 'Tender Wings of Desire.'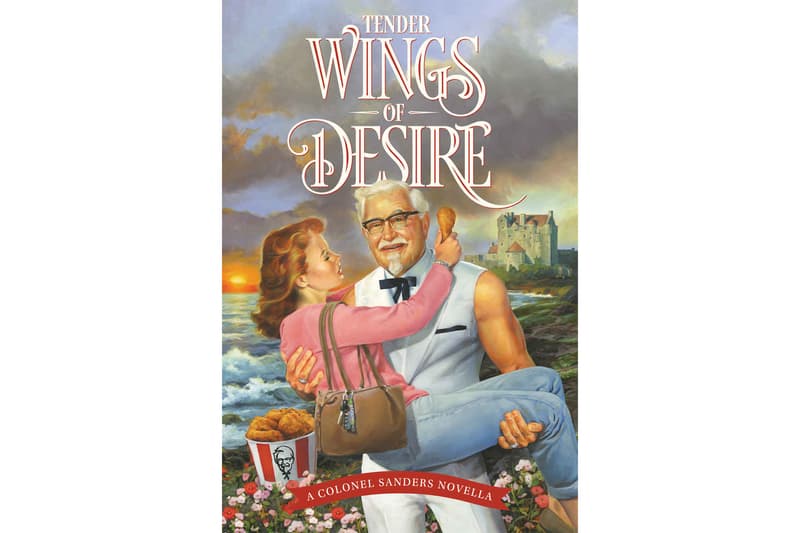 Mother's Day just so happens to be Kentucky Fried Chicken's best sales day of the year, so what better way for KFC to celebrate than with a very special Mother's Day release: a steamy romance novel starring none other than Colonel Harland Sanders himself. Hilariously dubbed Tender Wings of Desire, the 96-page novella chronicles a love affair as "Lady Madeline Parker runs away from Parker Manor and a loveless betrothal" before she finds "herself swept into the arms of Harland, a handsome sailor with a mysterious past." Said KFC's U.S. director of advertising, George Felix:
The only thing better than being swept away by the deliciousness of our Extra Crispy Chicken is being swept away by Harland Sanders himself. So this Mother's Day, the bucket of chicken I get for my wife will come with a side of steamy romance novella. Dinner is taken care of and she'll have the time to escape her busy schedule.
KFC is giving away 100 copies of the novella to fans on Facebook, but if you miss out, fear not: Tender Wings of Desire can also be read for free via Amazon.
The novella is just the latest goofy KFC marketing ploy as it follows the likes of an Original Recipe scented candle and Extra Crispy Sunscreen that "keeps you feeling delicious."