David O'Reilly Talks About Life, the Universe and 'Everything'
"I see all games as artistic works," says the Irish artist.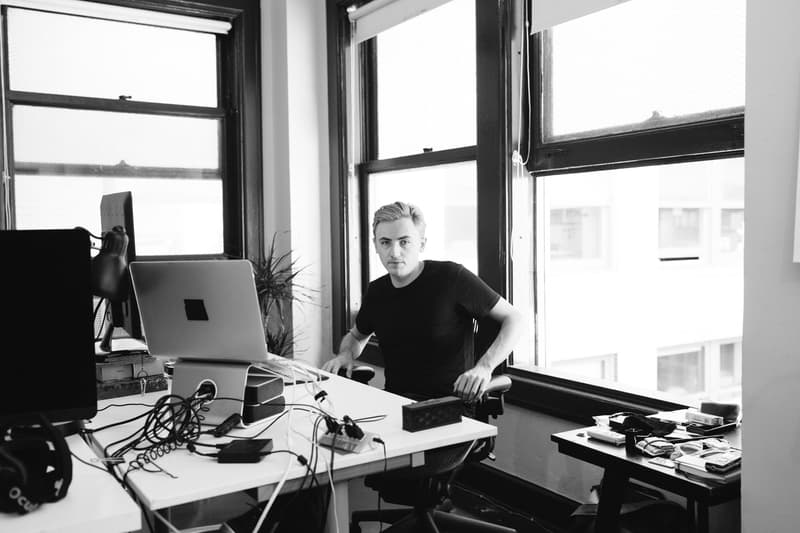 Playing god is a classic gaming trope: simulators like Sid Meier's Sims give players the opportunity to lord over fictional worlds, manipulating variables and exhibiting some kind of control over the gaming environment at large. This ensuing sense of control is what draws people to many video game titles. You can't play god in David O'Reilly's Everything, but you can play as basically everything else: goats, birds, planets, even the HIV virus.
O'Reilly's portfolio is eclectic: he's an award-winning film-maker and animator; he has worked as a writer on South Park and he directed the video-game segments in Spike Jonze's Her; he also directed a trippy episode of Adventure Time titled "A Glitch Is A Glitch" (Editor's note: Flying Lotus made a brilliantly frenetic song for the episode's closing credits, too.) The Irish-born O'Reilly has also written extensively on the matter of aesthetics in animation.
Everything's spiritual predecessor is O'Reilly's previous gaming installation, Mountain, a game where players answer three prompts and are then given a mountain avatar and, well, that's about it, really. Players can watch the mountain rotate in space, play a couple twinkly piano notes, and the mountain will occasionally offer thoughts about the time and weather. Gamers and critics alike were befuddled and confounded by the game's seeming absence of traditional mechanics: there are no missions, no enemies, no arc to speak of. According to O'Reilly, Mountain might just be "the most-downloaded, most-installed installation ever made."
Everything is infinitely more active than Mountain and staggering in its ambition. If anyone is playing god with this release, it's O'Reilly: the game boasts over 3,000 individual playable models, each with color variations and additional taxonomies. Many of the characters' movements are rough, slipshod, hilarious in their inaccuracy to real life — this is part of the game's charm. To offset the cartoonish animation style and movement, O'Reilly opted for a more serious, ambient soundtrack. While the game is often described as a "consciousness simulator," O'Reilly explains that he viewed the game as a "playable nature documentary" and he figured every nature doc deserves a David Attenborough-esque narrator. But Watts' philosophy also speaks to some of the game's deeper ideas of unity in both the self and the Universe. Watts' soundbites, combined with the game's ambient soundtrack, create a true sense of wonder for the player.
HYPEBEAST spoke to O'Reilly over the phone on his Steam launch day to discuss life, the Universe, and Everything.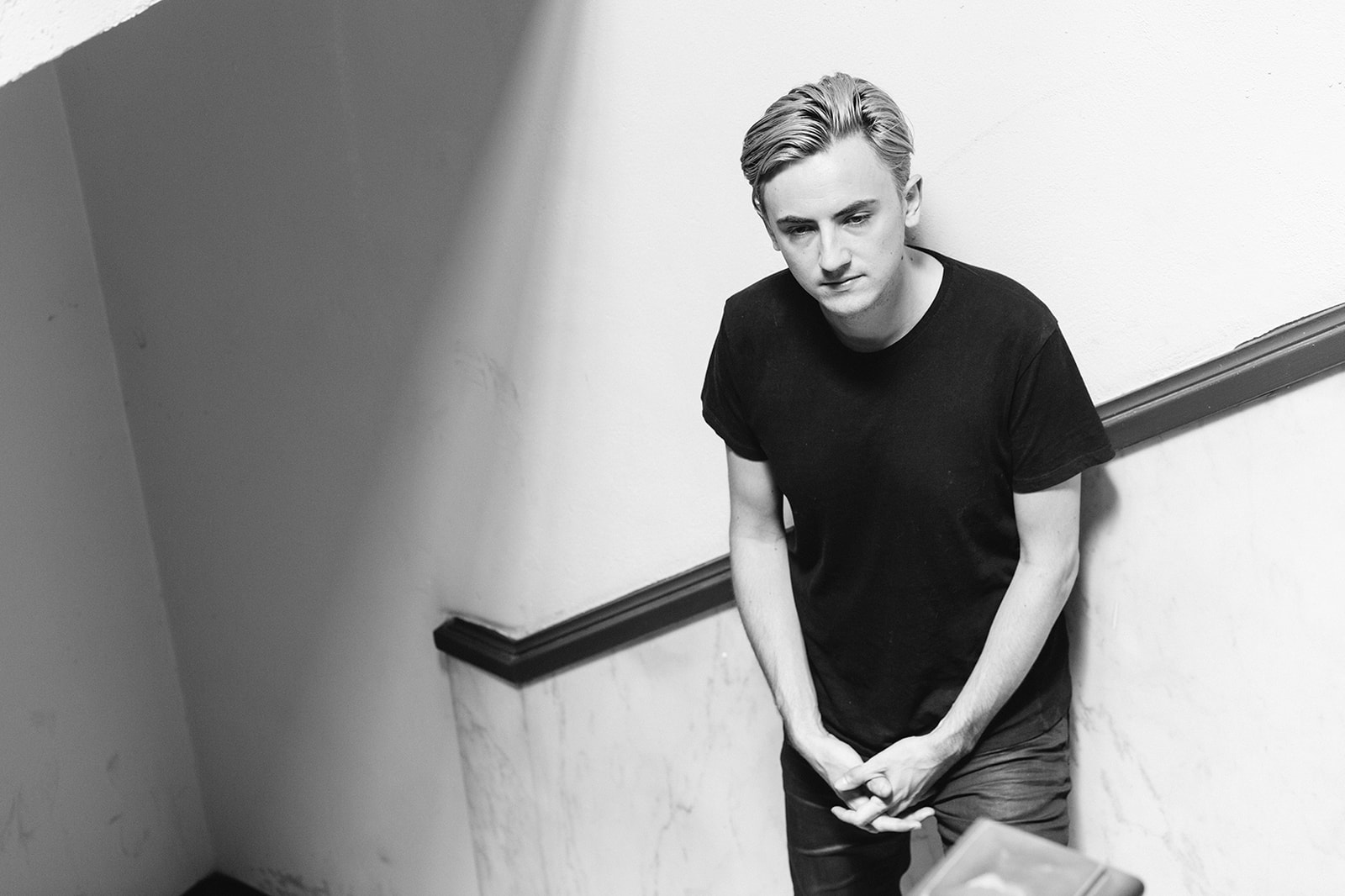 How would you describe what you do—are you an artist, a filmmaker, a game designer, all of the above?
I'm an artist and I'm all of the above. It depends. I don't really define myself at all because it's never a comfortable thing for anybody to do that. It's always a kind of shortcut. And it all depends on who you ask. Some people will say I do different things. Some people will deny that I'm a game developer. It's not something I spend too much time thinking about. I'm more interested in making stuff than figuring out what category I fit into.
You've responded to questions about games being a form of art by referring to Pong. Could you expound on that a little bit?
I give that example because I know I'm gonna be asked about this [discussion] so much, and I don't have to keep making original examples. My thought on it is so simple, and I think I have a much less complicated approach to all of this stuff than other people. I don't have an obsession with how things are characterized or called. With art, I have an extremely broad definition. I understand that people have feelings as to how they fit into the world, based on their categorization of it and they're sensitive to it, but it's really not for me.
Essentially, art is anything created to describe reality—or some part of it—in some way. We seem to have been doing this for as long as our history goes back, as long as there's been evidence of human beings. I see all games as artistic works. I think you could refine that, then, and ask what's good and bad within games. I'm attracted to certain things in art that maybe not everybody is, but I don't go around saying "I like these things and therefore that is what art is and therefore you're wrong if we disagree." That's a very silly thing to do and a very subjective thing. It's as subjective as saying what love is, what beauty is. It's silly to try and win an argument against somebody because you have a definition of one of those things.
If all games are unique artistic undertakings, it's safe to say Everything is a much more expansive, ambitious endeavor than Mountain. What were the differences in the development stage between the two?

There was a big difference in making both. It was the same in that I ran both projects like an art practice. I self-fund the projects; I own them entirely—it's not a publisher or someone else. I hire and bring people on myself. Like Mountain, everything was a collaboration with Damien Di Fede, who writes all of the code in both games. A lot of the day-to-day process is him and I figuring out how to solve these problems. So that stuff is the same, but the difference is that this second go took a lot longer. It was an exponentially more complex thing to pull off. It started as a six-month project that became a year, that became a year, a year-and-a-half, and then eventually it became two, two-and-a-half, and it's slowly approaching three years now. It just kept getting more and more complex and the complexity meant more ways for things to go wrong. That caused the project to grow. Everything also involved more people: a musician, a sound designer, and I brought on someone to help with modeling some objects. There was a studio that eventually came in to help with some PS4 optimization at one point. So there were more people involved. Just bigger, overall. The core day-to-day work was not that different, though, I suppose: opening software in the morning and just cranking away.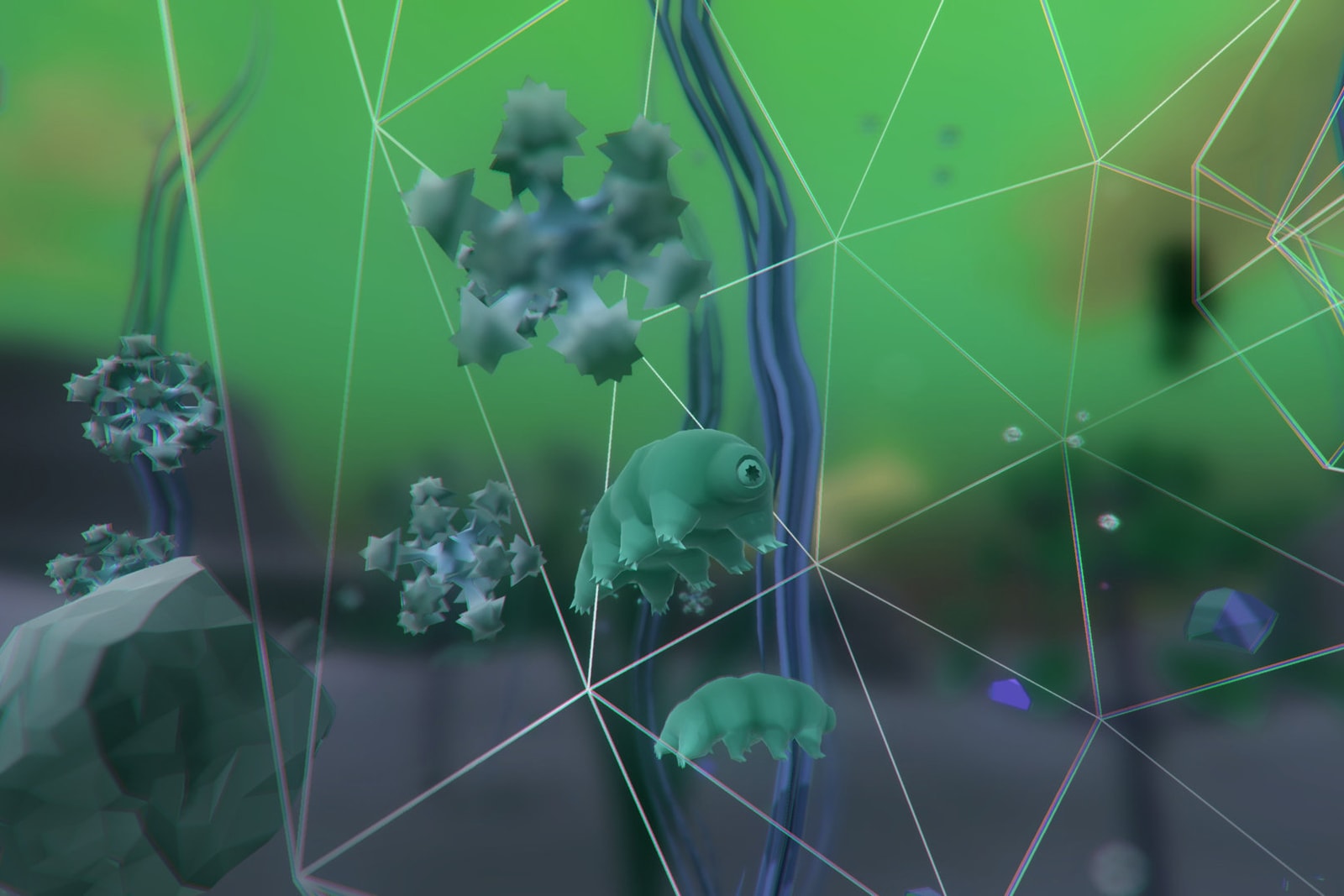 In Mountain, the lower side of the keyboard worked as a keyboard. How did music and sound design inform Everything and how do these aspects coalesce?

Music's the most emotionally driving component of anything you make. It goes straight to a feeling part of our brain. When I think about sound and music in the films I've made, it's kind of different to the games. In the film world, you're definitely following a particular thread of some kind, even if it's a crazy one. You're accessing it someway and emphasizing it someway with music, because music sets the tone of it. Because everything is built up on all these systems, Everything doesn't play music based on what you're doing specifically, it's playing music based on the environments you're in and the scale you're in. But the way it's used is not necessarily to go along with a certain emotional thread the same way one would in film, but it's actually used to give the experience a kind of dignity and expressing something fundamental about nature. Something about the scale and ecosystem you're in.
It's actually playing a role in painting the world, too. The visual representation of things in Everything is so obviously not hyper-realistic and the way things move is sometimes not realistic. I felt the obvious way of dealing this was to score it with cartoony, playful music but I got really interested in the soundtrack being more classical and ambient. The music would almost be for a much more realistic version of the game and help add detail to each part of it and make it less cartoony.
Everything is a game with a sense of humor, but how does humor factor into your creative process?

When you're expressing something about the world and life—be it the short films or Everything—you cannot exclude humor or absurdity from it, because it's always there under the surface, for me. The more serious you get, the more humor is required. And the more powerful it is, too! I don't necessarily think about how this fits into a greater thing or whatever, it's quite obvious to me that it'll be fun and interesting. I think that giving people laughter is as great a thing as you can do for someone as anything in the world.
How did you settle on Alan Watts, was that something that you decided on from the get-go or did that come later in the process?

There's quite obviously a deep connection between the content of the game and what Alan Watts was talking about. It was such an overlap. Initially, I thought of this game almost as a playable nature documentary, so for a moment I thought about how everybody's nature documentarian is [Planet Earth narrator] David Attenborough, if this game could actually have a voiceover. I was listening to an Alan Watts tape at the time and thought it would be unbelievable if Alan Watts could be the David Attenborough to this nature simulation. It was an idea, but we were at a stage where we didn't know if this idea was feasible, technically. So when the worlds started linking up and the project looked like it was going to be possible, I got in touch with Alan Watts' estate—specifically with his son, Mark Watts—and started talking. It took a year of communication and back-and-forth until it was possible and we could make it happen. It was a tricky thing to pull off, too, because this is by far the largest licensing deal that's ever been done with Alan Watts material. I'm really happy we managed to do that.
You previously worked on Spike Jonze's Her [editor's note: O'Reilly directed the film's video game sequences] and that featured an apparition of Alan Watts.

That's true! That was something popped into my head, too. There were other strange connections: the job I had after Her was writing for South Park for a bit and the last animation people to work with Alan Watts material were those guys. They did animations with him, also. There's a lot of strange overlap that made me think it was just too perfect. Seemed inevitable.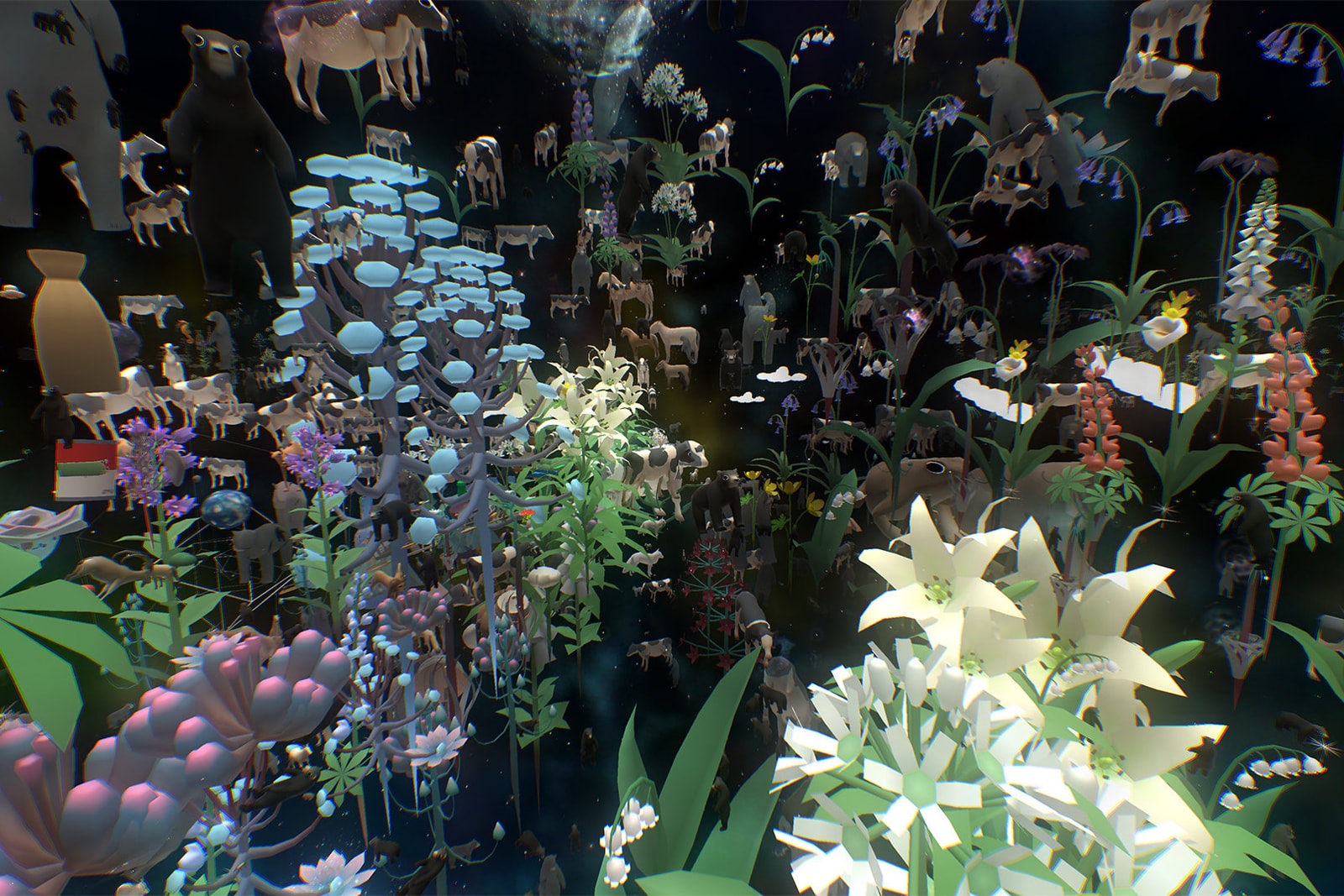 Are there plans to continually add to the game or is it a closed book? Do you have plans to expand on it?

We're definitely going to be supporting it on technical things—we're patching it right now as we speak, actually. There'll be another in half an hour. Any major problems that occur, our top priority is to make sure that it works for everybody. So far, we've had almost no problems. Considering that a year ago over a thousand things were going wrong and now we're down to one or two—things aren't so bad. Our priority is that. But we'll see about long-term updates.
I don't think anyone expected Mountain would do as well as it did. If this does as well, we'll definitely update it. It's the most fun thing I've ever worked on—this was my ideal kind of project, and it's something that I've wanted to do my whole life. Jumping back into it would be a pleasure. But that's something that the audience will decide.
In terms of things and content, that's an expansion operation that could potentially go on forever. How many things in total can you be? There is a finite number of playable models, even in Everything, right? There is a number of things. It's a strange thing to count because there are over three thousand different things—I don't know the exact number on that—and then those things can be divided into eight different variations of other things. Plus, things have variations within them, like colors. There are over three thousand different models that you can be and manipulate.
You're on the first day of Everything on Steam. Do you read reviews on gaming outlets or do you turn a blind eye to them?

It's a bit of both, to be honest. I look at a little bit. I scan. Sometimes, I will say that I'm not gonna read something because I'll read a tiny line and I'll wish I hadn't because it'll bum me out for a while, ha. Even in a positive review sometimes, I'll feel a sort-of in-built want to response. So I tend to avoid press. I'm really glad that those things exist, but I suppose because this thing is so close to my heart that if it's criticized or mischaracterized, I feel it on a personal level. In order to protect myself, I have to not get sucked into it.
If people really knew the circumstances of how I actually make things; if people knew how I put myself into poverty and into debt so I can make these things that are fairly inexpensive and how I pay everybody. Not to mention how hard I work—I work seven days a week, I work more than anyone I know. I kill myself on every project. And in animation, I was putting stuff our for free, for years. Some of those projects are comedy, but I think there's a misinterpretation. If someone opens the box and thinks, "Oh, this is a joke," that must be coming from a person who has never made anything or can't fathom the intricacies of how anything is made. But that's okay, if people want to think that.
Is there a medium for you to conquer or are you going to work on a new game? Are you done with that medium?

I'm gonna be staying busy. I've got some really big ideas that I wanna do, but I just need to find out which one aligns with the world enough and which one I can probably pull off. I'm not sure what form it will take, but I will say I absolutely love working in games and real-time interactive stuff. For me, I get to utilize all parts of my brain and that's the most satisfying thing. I'm definitely not done with games. But I can't be specific about what's next, nor can anybody. Especially now.
Three years of work, what's the sense and emotion on release day?

It's cool. It's going really well. We had a really good PlayStation launch and overall, you couldn't ask for better in this situation. I'm very aware that this is not like a lot of things out there, but it's doing great. It's in the Top 5 on Steam right now, but it's good. And it's doing great for what it is like Mountain is probably the most-downloaded, most-installed installation ever made, by far. And I'm happy for these things to exist as games. All anybody ever wants is to create the next thing, and so the focus is on that. So far, that seems to be doing really great. My focus is really on the problems, of course, so all I can think of is this little patch and making sure it's out there. It's tough to give a straightforward answer because my brain is quite literally all over the place, but it's definitely not a gun-in-mouth scenario.
Everything is available on Steam and PS4 now.