Anti Social Social Club Is Dropping 2017 Spring Color Caps This Weekend
One color for each day of the week.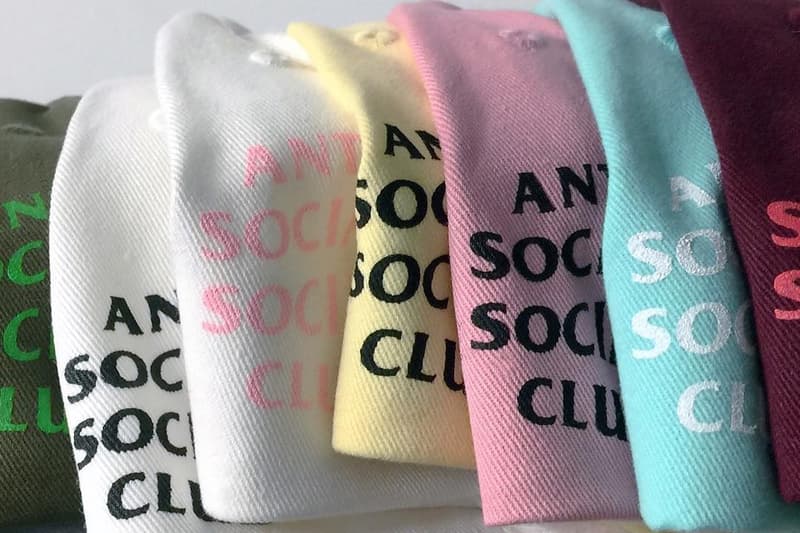 Neek Lurk hits up Instagram again to tease the upcoming Anti Social Social Club 2017 spring/summer collection. This time, we get a first look at the caps which will be releasing as part of the collection. Seven brightly colored spring headwear pieces feature the ASSC logo on right side of the hat and come in colorways like olive with green lettering; white, yellow and pink with black lettering; white with pink lettering; Tiffany blue with white lettering; and a Pablo-esque maroon with solar/orange lettering. While the rest of the design on the caps are unknown, these will be a hot item come March 4.
Let us know below which color is cop and which is drop.