SZA Makes 'SNL' Debut With "The Weekend" And "Love Galore" Performances
The TDE star caps off 2017 in style.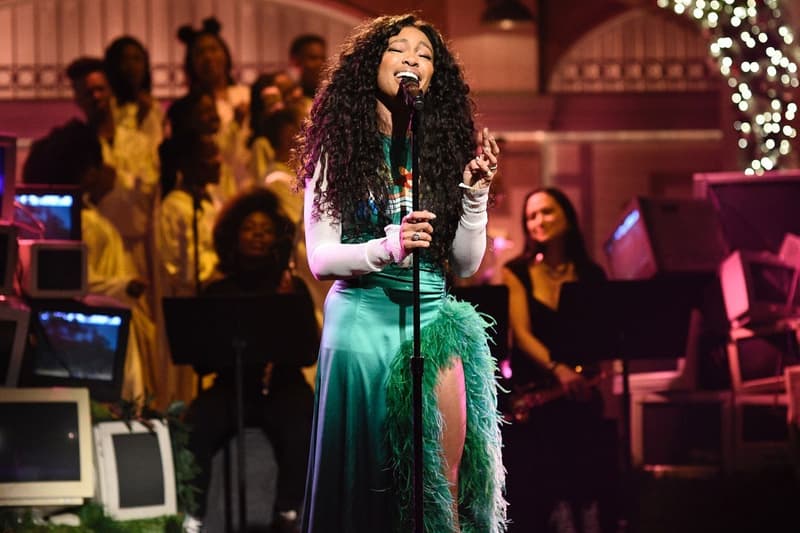 It's been a breakout year for TDE songstress SZA, that has included the release of her debut album, Ctrl, and five Grammy nominations. This weekend, she topped it all off with her first Saturday Night Live appearance. The rising star delivered two complete performances of "The Weekend" and "Love Galore" off her gold-certified album.
First, SZA delivered a bare-bones rendition of the Grammy-nominated track "The Weekend" with the backing of a soulful choir. The New Jersey native then went one better with a revamped performance of platinum-selling record "Love Galore" — once again aided by the choir, and without Travis Scott. The two songs from SZA rounded off a brilliant James Franco-hosted installment of the hit show and you can watch videos of both of them below.
In other music news, watch Nardwuar catch up with Post Malone in Toronto.