LiAngelo & LaMelo Ball Have Signed to a Lithuanian Team
The Ball brothers are heading overseas.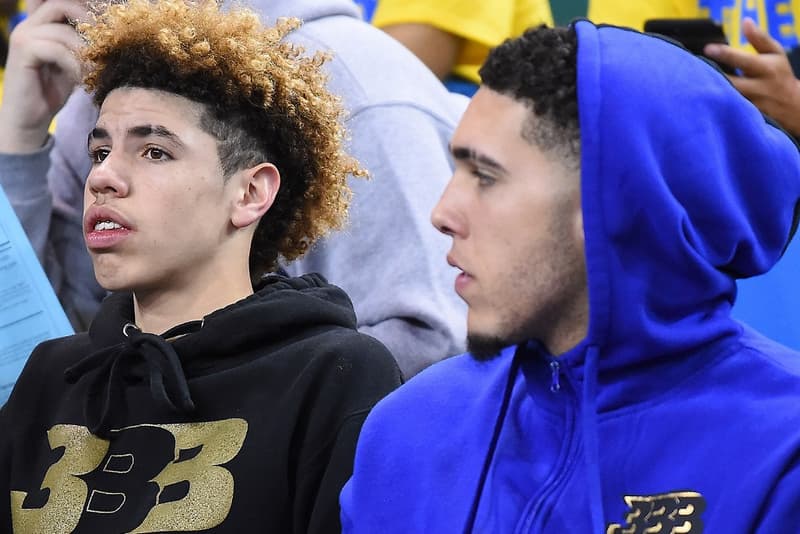 One Lithuanian basketball team might not have been interested, but another team from the small European country has plans to add LiAngelo and LaMelo Ball to its roster.
As ESPN reports, two of the Ball brothers have signed one-year deals with Lithuanian professional basketball team Prienu Vytautas. Scheduled to report to Vytautas in January 2018, LaMelo and LiAngelo Ball are the second and third American basketball players to join the club in the last decade. ESPN's Jonathan Givony reports that the pair probably won't see "major playing time" in the Lithuanian league, but could be taken to the Baltic League for developmental opportunities. Prienu Vytautas comes from a "small, non-English speaking" south Lithuanian village with a population of around 10,000, and currently sits at 4-1 in the Baltic League.
"Salaries for players at this level of competition usually don't exceed $500 per month in the absolute best case," tweets Givony. "It wouldn't surprise me if the Ball brothers ended up playing for free. Certainly not the most glamorous league or part of the world to live in."
LiAngelo Ball was recently pulled out of UCLA, and will soon receive his own signature Big Baller Brand shoe.