Ed Sheeran Is the Most Streamed Artist of 2017
In second place is Drake, who was top for the last two years.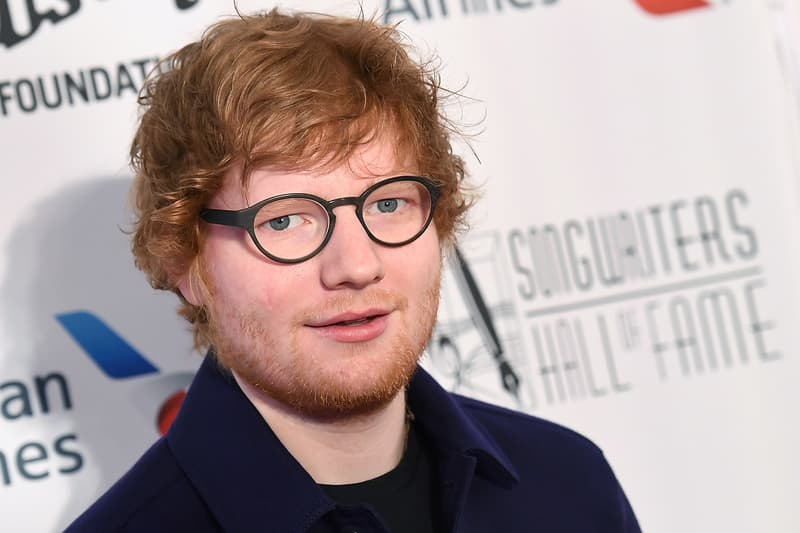 As the year draws to a close, Spotify has now released its list of biggest streaming artists for 2017 — and topping the list is "Shape of You" singer, Ed Sheeran. The UK artist has managed to topple Drake, who fell to second place after being number one for 2016 and 2015 consecutively.
Sheeran managed 6.3 billion streams in total, with "Shape of You" receiving 1.4 billion plays alone, while his album ÷ has received 3.1 billion streams. Stefan Blom, Spotify's chief content officer, said that "Ed Sheeran absolutely dominated this year with the release of his record-breaking album, Divide."
Coming just behind Drake was The Weeknd and Kendrick Lamar, with The Chainsmokers rounding out the top 5. Rihanna was the top streamed female artist while Migos made an appearance on the top 5 group list. On the rising artist list was Lil Pump and Trippie Redd. See the list in full here.
Sheeran recently teamed up with Beyoncé for a "Perfect" remix.
Most Streamed Artists
1. Ed Sheeran
2. Drake
3. The Weeknd
4. Kendrick Lamar
5. The Chainsmokers
Most Streamed Female Artists
1. Rihanna
2. Taylor Swift
3. Selena Gomez
4. Ariana Grande
5. Sia
Top Five Breakout Artists
1. Camila Cabello
2. Harry Styles
3. Liam Payne
4. Lil Pump
5. Trippie Redd
Most Streamed Groups
1. Coldplay
2. Imagine Dragons
3. Maroon 5
4. Linkin Park
5. Migos
Most Streamed Tracks
1. "Shape of You" – Ed Sheeran
2. "Despacito" Remix – Luis Fonsi, Daddy Yankee feat. Justin Bieber
3. "Despacito" – Luis Fonsi feat. Daddy Yankee
4. "Something Just Like This" – The Chainsmokers & Coldplay
5. "I'm the One" – DJ Khaled feat. Justin Bieber, Quavo, Chance the Rapper, Lil Wayne