What It Takes to Run Your Own Sneaker Consignment Shop
Know the ins and outs from these business owners if you're going the brick and mortar route.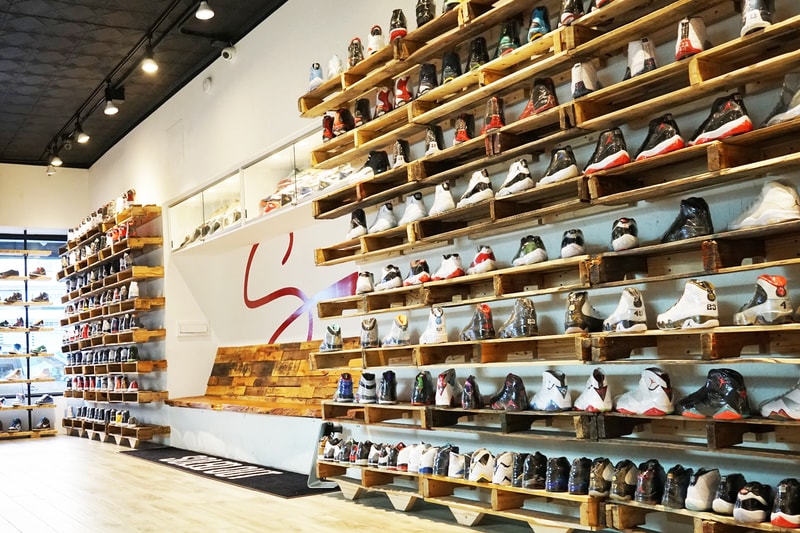 Here at HYPEBEAST, we're all about helping our readers cultivate their entrepreneurial endeavors, whether you're a budding fashion designer, an aspiring luxury boutique owner, or a future music mogul. Nothing beats being your own boss, but most importantly nothing trumps having your own business, especially if that business is something you're truly passionate about.
We've already reported on the pros and cons of the sneaker reselling market, even highlighting the infamous 16-year-old "Benjamin Kickz" Kapelushnik, aka "The Sneaker Don" as an example of someone having success in the field. Now we're shifting our focus towards those who've chosen the path of opening their own sneaker consignment shops. By speaking to them, we hope to reveal what it takes to get a business venture like this off the ground. More importantly, as owners, we want to know how they stay consistent in terms of pulling in revenue, while at the same time making sure inventory is always available — they are coming from a non-traditional retail business model after all.
Since sneaker consignment shops can be found in almost every city, we've selected a few of our favorites and gave its owners this platform to share their stories and words of advice. We tapped Tony Chen from Soled Out in Jersey City, New Jersey; Derek Lew from Sole Supremacy in Newark, California; Chris Kindig from Suplex in Philadelphia, Pennsylvania; the folks (Perry Shum, with colleagues Shu Cheng and Gregory Lam) from IMAGE in Flushing, Queens, New York; and Terrance Ricketts and Mike Nguyen from Index in Portland, Oregon.
These interviews have been edited and condensed for clarity.
What were you doing professionally before you had your shop?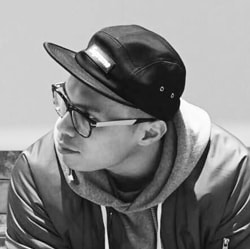 Tony Chen: Soled Out – Jersey City, NJ
I was doing retail for about a decade. I decided to put myself in a position to take over my family's business of buying property and renting them out. I went to school for HVAC (heating, ventilating/ventilation and air conditioning) to be able to maintain rental properties. I worked in that field for about three months, then I was let go.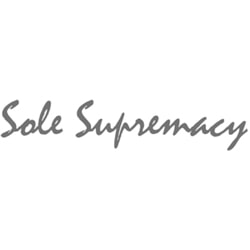 Derek Lew: Sole Supremacy – Newark, CA
I worked for Sprint as a sales associate and was actually the number one sales person in the country for three straight years.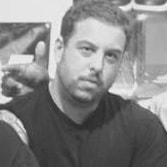 Chris Kindig: Suplex Philadelphia – Philadelphia, PA
I worked in the corporate world of commercial staffing, finding people temporary to permanent positions.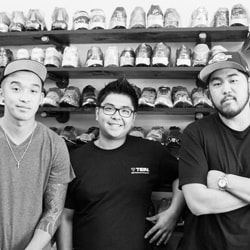 Perry Shum, Shu Cheng and Gregory Lam: IMAGE – Flushing, Queens, NY
We all came from different professions before opening up IMAGE — Shu did distribution for an electronics company, I worked as an analyst for the Department of Commerce, and Greg managed and ran a fast food establishment.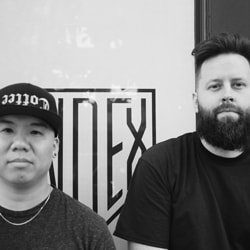 Terrance Ricketts and Mike Nguyen: Index Portland – Portland, OR
Mike: We were both going to school. I was working on my degree in business and Terrance was working on his degree in film. During that time, we kind of stumbled on consigning and selling sneakers, helping friends sell their sneakers and us selling sneakers as a way to get the kicks we wanted.
When was the exact moment you realized you wanted to open up your own business?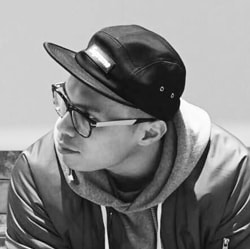 Tony Chen
After being let go from the HVAC job in just three months, I decided it was time to turn something I have been doing as a hobby into a career. I wanted to be proud of what I did. I wanted to be able to work my ass off without having to kiss anyone's ass to move up and be successful. I then realized I wanted to open up my own business.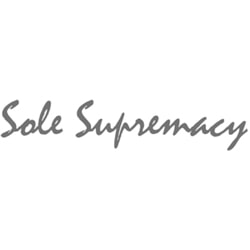 Derek Lew
It's hard to say because I never planned on it. When I left Sprint I started to sell my personal collection to supplement my income, and from doing so I realized I could make a profit reselling my shoes. I then made my own blog and site to sell. I sold on eBay and then two years after, my best friend lost his job and we agreed to open up a physical store.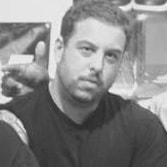 Chris Kindig
The exact moment was the first time I ever went to Flight Club in New York like eight years ago. I couldn't believe the amount of people and foot traffic coming in and out, and everyone was buying!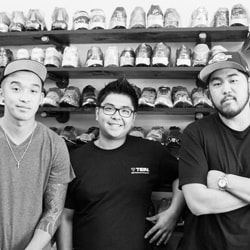 Perry Shum, Shu Cheng and Gregory Lam
Selling sneakers was always a side hustle we did in order to help get a little extra cash to help build our own personal collection. The opportunity came up when we were offered a prime location in the heart of Flushing, Queens. It was something we always talked about in high school and something we felt was needed in the area.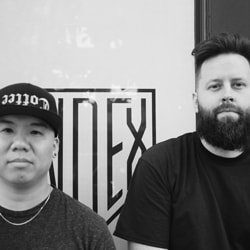 Terrance Ricketts and Mike Nguyen
Terrance: While I was living in California for school, I was inspired by the culture down here. I would go to places such as Fairfax, Undefeated on La Brea, and the surrounding stores in that area, and all the consignment stores down in LA. Rif in Los Angeles was probably one of the biggest inspirations. I would consign with them and was definitely inspired by how Ed and Jeff ran their business. Good people! Shout out to Rif! Mikey was the one that brought up opening a consignment store. We were both thinking it, but Mikey, he had a vision. At that point, we decided that we needed to make a little trip to NYC. That trip only confirmed what we already knew; we need to do this for Portland. NYC and LA always had a crazy sneaker culture. Portland is known for Nike's headquarters and adidas's North American headquarters, but there was never a place for the sneaker community to convene on all levels.
Mike: We were both born and raised in Portland. So when the opportunity presented itself to do something for our city, the sneaker culture, and our love, we knew we had to run with it. Terrance moved back to Portland and we started planning.
How did you finance your passion project? Can you give us a ballpark figure of your capital or initial investment?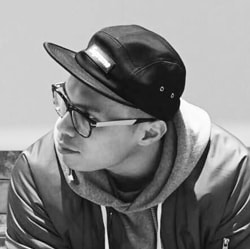 Tony Chen
I saved up money from the retail industry and reselling. I had about $40,000 USD in the bank and a good amount of shoes from my personal collection that I was willing to part with to get my foot in the door. I had one problem: the majority of my stock when I first opened up were sizes 8 to 8.5 and it took three to four months to get size runs of other shoes. Thankfully, the overhead for a consignment-based shop was on the lower end compared to getting a contract with Nike or adidas.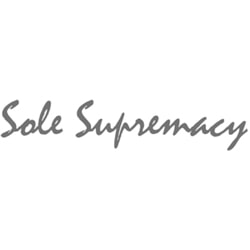 Derek Lew
I just used my savings and my personal collection to finance the start up. Approximately $50,000 USD.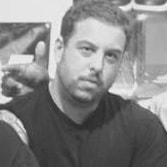 Chris Kindig
I was looking for investors, friends and family, a loan from the bank, and they all said no. I knew it would work, but not everyone else shared the same vision. Eventually an old college friend called me and asked if he could put up the money, so $50,000 USD later we were in business. It's important to put everything you make early on back into the business, so you're always putting money into it. There's always something that happens you don't see coming, but that's business and you have to be ready for it. I would say $50,000 USD is a safe start and anything on top of that number would be great to be ready for the waves.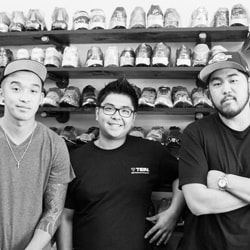 Perry Shum, Shu Cheng and Gregory Lam
We financed our store with money we had saved up from selling parts of our personal sneaker collections and money we had saved up working from our day jobs before this. Shu even sold his car at the time so we would have more money to buy inventory. Our initial capital was around $50,000 USD, but take into consideration that we were in a small, newly renovated location and did not have much construction to do.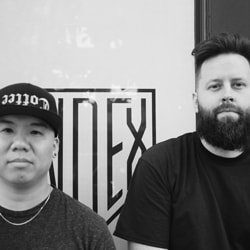 Terrance Ricketts and Mike Nguyen
Terrance: Luckily, we had friends who had already wanted to consign with us before our shop opened up. We definitely did spend some money ourselves on initial inventory for our store.
How important was location to your space?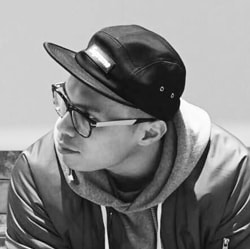 Tony Chen
I owned property with my parents and it just worked out that a place was vacant for two months, so I had an opportunity to do something with it. It wasn't the right neighborhood for a sneaker consignment boutique, but it was a steppingstone to build a clientele and make a brand for myself. The space I started out with was only 200 square feet so I had to build up all around the store to make storage area available. I had that location for two-and-a-half years, but outgrew it in six months and had to rent out a storage unit. It was a struggle but I made it work, and now I'm in Jersey City with a place that has a 1300-square-foot space. Most importantly, I have a back room for the store's stock.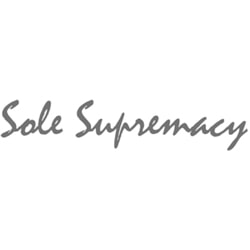 Derek Lew
To us it wasn't that important. I started in 2007 and we opened our store in 2010 and social media back then wasn't what it was today so we chose an area that was close to where we lived and where rent wasn't a big risk like in a major city. We kind of went with the Field of Dreams approach: "If you build it, they will come."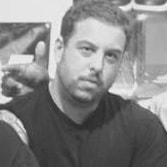 Chris Kindig
Location is everything. It's important to be in a place with good foot traffic that also conforms with your target demographic. I put up the money to hold the space we're at now on South Street before we even had the loan to open up. I knew it was that crucial to have the location, then I figured the rest would fall into place. South Street is a tourist spot with great food, a bunch of clothing stores, and even more retail sneaker shops. The retail shops work great for us because it brings in the customers for all the big releases and when they find out something they want is sold out, they usually walk up the street to us and ask.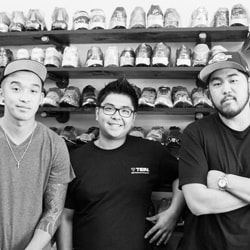 Perry Shum, Shu Cheng and Gregory Lam
We had a very niche market offering all different types of rare sneakers that normal retail shops did not have. So the location didn't really need a lot of foot traffic because we learned people are willing to travel if you carry the sneakers they want. But we chose Flushing, Queens because we wanted to bring something to Queens that no one had ever offered. We felt it was something the area needed. It is a densely populated area, as well as a prime location for everyone traveling into the city or Long Island.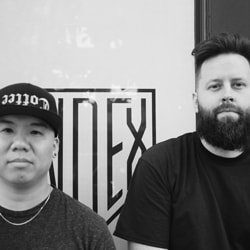 Terrance Ricketts and Mike Nguyen
Mike: It took us a few month until we found our spot. Cost, space and location all played a big role in our decision. So, location was really important. There's a lot of soul in the Chinatown/Old Town area of Portland. It's downtown without being soulless. Plus, it's a few blocks away from Pensole, Compound, Upper Playground and Deadstock Coffee.
What difficulties did you face prior to opening?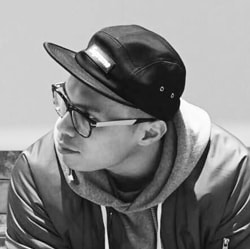 Tony Chen
In my opinion, the main difficulty of opening a shop was knowing if I could be my own boss. With every venture, it's a huge risk. You think, will I make it? Will I disappoint myself? My mind was going a thousand miles a minute with all these questions. I followed other business owners to see what they did. I see them hustling till 2 to 3 o'clock in the morning and I realized that this is what I am going to have to do to make it. The first six months of my store opening, I was at the shop about 80 hours a week to try to get everything in order. It was a great learning experience and I wouldn't have had it any other way.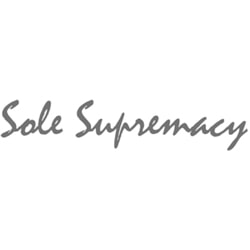 Derek Lew
For us, since we never ran a business before, I think getting all the permits, licenses, taxes, equipment needed was the hardest part, and of course, driving traffic to our store.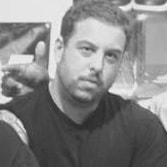 Chris Kindig
One of our biggest struggles was figuring out a name for the shop. We didn't want to sound cliché', nothing with the word "sneakers," "sole," no play on words. So my business partners and I would meet to discuss names and we seemed to always meet up and watch WWE, Wrestlemania, Raw, etc. One night we were outside tossing ideas around and someone said "suplex" and it sounded dope. Philly has a great wrestling culture, lots of history. Name sounded short and sharp so we f*cked with it.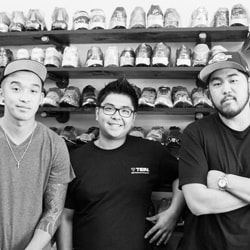 Perry Shum, Shu Cheng and Gregory Lam
Due to the fact that we were opening up inside a brand new mall there were many complications and regulations we had to follow. There were delays to the opening of the mall therefore causing delays for us in the process. We had to push back our grand opening date several times. Another problem we faced were getting customers to trust us with their sneakers and obtaining consignment. We were a new store but we had the support of many sneakerheads in the community at the time. Being active users on forums such as NikeTalk and Sole Collector benefited us as well.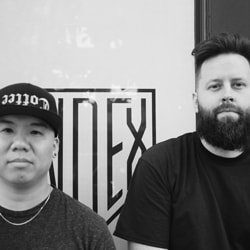 Terrance Ricketts and Mike Nguyen
Terrance: I think with most places our two biggest were budget and time. Our build-out (development plan) was done by us and the Orange Design firm in Portland. Taking on some of the build-out helped us stay within our budget. Mikey and I had no knowledge prior in doing a build-out, but somehow we managed to design and build the shelves ourselves. The aesthetics of the store was very important to us. We wanted something approachable, yet understated and refined.
How do you make sure you always have a steady stream of inventory?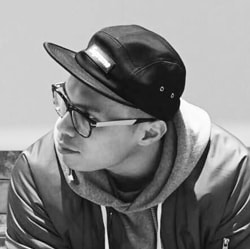 Tony Chen
We advertise buyouts (upfront sale) when needed, but people bring in shoes for buyouts or consignment on the daily.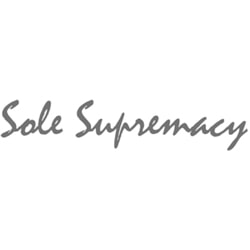 Derek Lew
All of our inventory comes from our customers, no accounts. We don't buy from retailers so we just make sure to offer a fair price to buy back. If we offer fair prices, the pairs will always come in.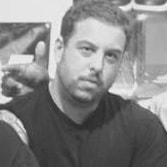 Chris Kindig
We have nearly 1,000 consignors now, so we always have our hands on the latest drops. We also have a lot of people looking for cash everyday for their kicks. Sometimes they need money quick, sometimes people are fundraising for something else, but the bulk of how we get our inventory is people looking to sell to us. We have always made it a point to have buying power and cash-in-hand everyday.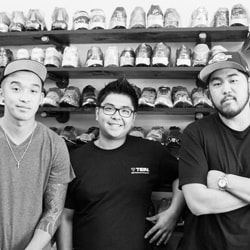 Perry Shum, Shu Cheng and Gregory Lam
In the beginning we started with consignment from friends. Over the years, our reputation grew with every sale that we made. Customers started referring us to their friends and family. Now with reselling becoming such a big business we know that as long as companies such as Nike and adidas keep releasing sneakers every weekend, we will have a constant stream of inventory.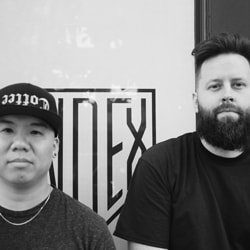 Terrance Ricketts and Mike Nguyen
Mike: Customer service. You have to treat people with respect and you have to understand their position as a seller and buyer. Our goal is to maximize what they get for their shoes, and at the same time offer our buyers good prices as well, so we have to find the right balance between the two. We've been fortunate enough to have returning customers consign/buy/sell shoes.
What are some challenges of the day-to-day operations of the business?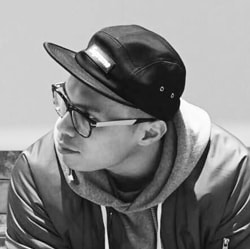 Tony Chen
This is not part of the day-to-day operations but doing special events around Jersey City with the Kick Stand (claw arcade game for sneakers) is always a struggle. We have to plan days ahead to make sure we have a staff lined up to work the event and have enough people to work at the shop. We have to rent a Penske truck every time and the hours of pick-up and drop-off doesn't always work out. Also the Kick Stand weighs about 500 lbs., so it takes a team of three to load and unload the items to-and-from the truck.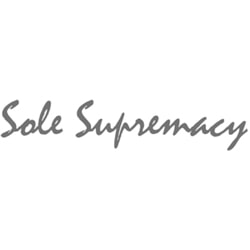 Derek Lew
Managing communication within our staff and customers about what is going on. So many people are not patient and want instant satisfaction and responses. So staying on top of all platforms is important.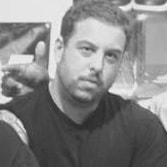 Chris Kindig
I think the most difficult part is balancing all the aspects into one smooth day. Emails, shipping, website, inventory, photos – I could keep going. Once everything is balanced and taken care of, the next hardest thing is keeping people happy with your service, both consignors and customers. How you talk and treat people is everything, but dealing with all different types of people can be difficult.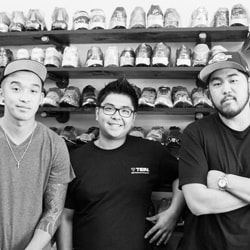 Perry Shum, Shu Cheng and Gregory Lam
Being able to keep a fresh inventory on the wall every single day is one of the main things we try to achieve on a daily basis. We want our customers to see something new every time they come into the store. Another thing that is difficult to keep up with is training our staff to be knowledgeable in detecting counterfeit shoes that come into the shop. We triple check every single pair that comes in because authenticity is our top priority when it comes to consignment.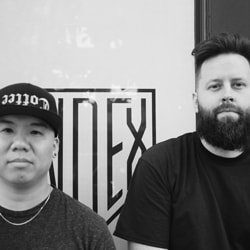 Terrance Ricketts and Mike Nguyen
Mike: Maintaining our consistency of how the shop runs to our standards, whether it's slow or busy.
Where do you see the future of your shop? Do you see this as a lucrative form of business in the long run or a platform for something bigger?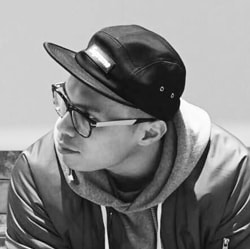 Tony Chen
My plan as of now is to buy realty. I have never been the type to rent. My partners and I have already spoken about the future of the shop. We want to buy a building so our rent will be on our terms. No one can kick us out and no one can try to raise the rent on us because the area has changed. Also, it would help that we are earning extra capital from the rent of the residential properties while the business strives.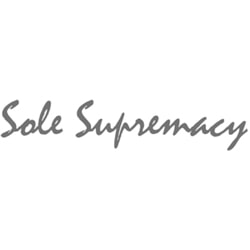 Derek Lew
We're going to keep growing and growing. Currently we have around 6,000 square feet between our shop and storage, and are actually moving to a 12,000-square-foot facility hopefully within six months. There will always be a need for shoes so the market will always be lucrative if you can adapt to the market and see the future. Most shops just go with the trends and don't anticipate where the market is going.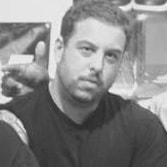 Chris Kindig
I think our sales speaks for itself. It's very lucrative. However, nothing lasts forever and I believe we are setting ourselves up for something bigger. We want to continue pushing forward as the premier sneaker consignment shop in Philly, so we're planning on a bigger location with more room for apparel. We have a lot of ideas revolving around apparel, both our own and other brands. We want to use our brand as a platform for more content — original blog material that sneaker enthusiasts can relate to and look forward to seeing day-to-day.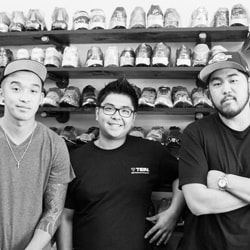 Perry Shum, Shu Cheng and Gregory Lam
We may look into expanding our shop to either a bigger location or maybe open a new location. We have seen a lot of growth in the past few years and expect more to come in the future. Sneaker reselling and consignment is a very lucrative form of business, although the market is always changing. There will always be a demand for limited and rare sneakers. After all, NYC is one of the meccas of fashion in the world so having rare sneakers on your feet is basically a necessity.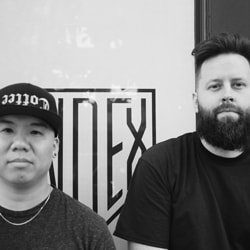 Terrance Ricketts and Mike Nguyen
Mike: Expanding our geographic location had crossed our minds, but only time will tell. Right now, we are dedicated to making our store as good as a retail experience as any for our customers. We love what we do and couldn't imagine not doing this. We love to see where else this takes us.
Last but not least, any advice for budding sneaker resellers who want to go brick and mortar?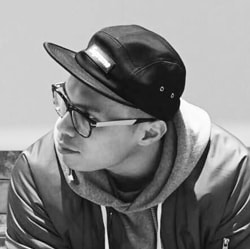 Tony Chen
If you are going to enter the field with a storefront, be prepared for long hours. Also be prepared to lose sleep. This is not going to be like working out of your home whenever you want to. Now you have the responsibility of clients coming to you daily. Be respectful, become a people person. You own a sneaker store, don't think the world revolves around you.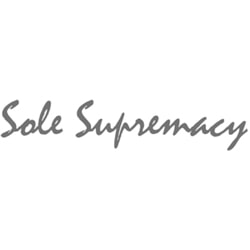 Derek Lew
Carve your own lane if you can. Don't bite off more then you can chew. Most people want to be successful right away but this is a grind. They see us shipping 1,000 to 2,000 pairs on Mondays alone but don't realize it took us eight years to get here with a whole team. Grow organically, hire as needed. Only way you can make a big splash and handle tons of success right away is if you have a ton of financial backing; most don't.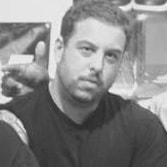 Chris Kindig
Consider your time and evaluate if a brick and mortar is best for your hustle. Sometimes it works, often it doesn't. It takes a lot of overhead to run a legitimate business. If you're doing consignment you need to be responsible for taking care of other people's property, selling it, and making sure they get paid on time. It's a lot of responsibility vs selling on your own on Instagram or the forums. The business takes a certain level of humility — you're not just selling kicks you bought, but you're representing a service for others, both the customers and the consignors. One should take pride in that.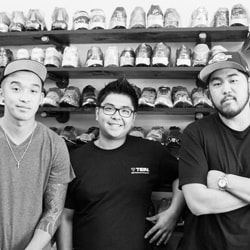 Perry Shum, Shu Cheng and Gregory Lam
Don't do it. Haha. The market is definitely changing and it is getting harder and harder to run a successful consignment shop, due to the fact that there are more resellers now and everyone is just trying to make a quick flip. If you're really decided on opening a shop, make sure you have a good customer base or following already so people trust you with their consignment. We would suggest starting an online presence before an actual physical location.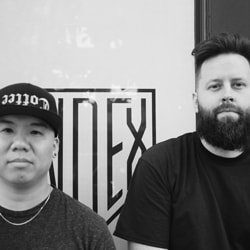 Terrance Ricketts and Mike Nguyen
Mike: Know your stuff! You have to be able to spot out fakes no matter how good they are. Your reputation and integrity are on the line!
Terrance: Don't cut corners. Be honest. Don't be sleazy. Being a decent person is more important than making money and material things. Easy as this sounds, greet your customers. There's a certain stigma associated with consignment stores. Customers feel they are getting "cool guyed" when they visit. Beat that stereotype.