From Digital to Physical: Ex-DONDA Graphic Designer GEO Unveils His Fashion Label
The London designer compares his debut with Virgil Abloh's PYREX VISION.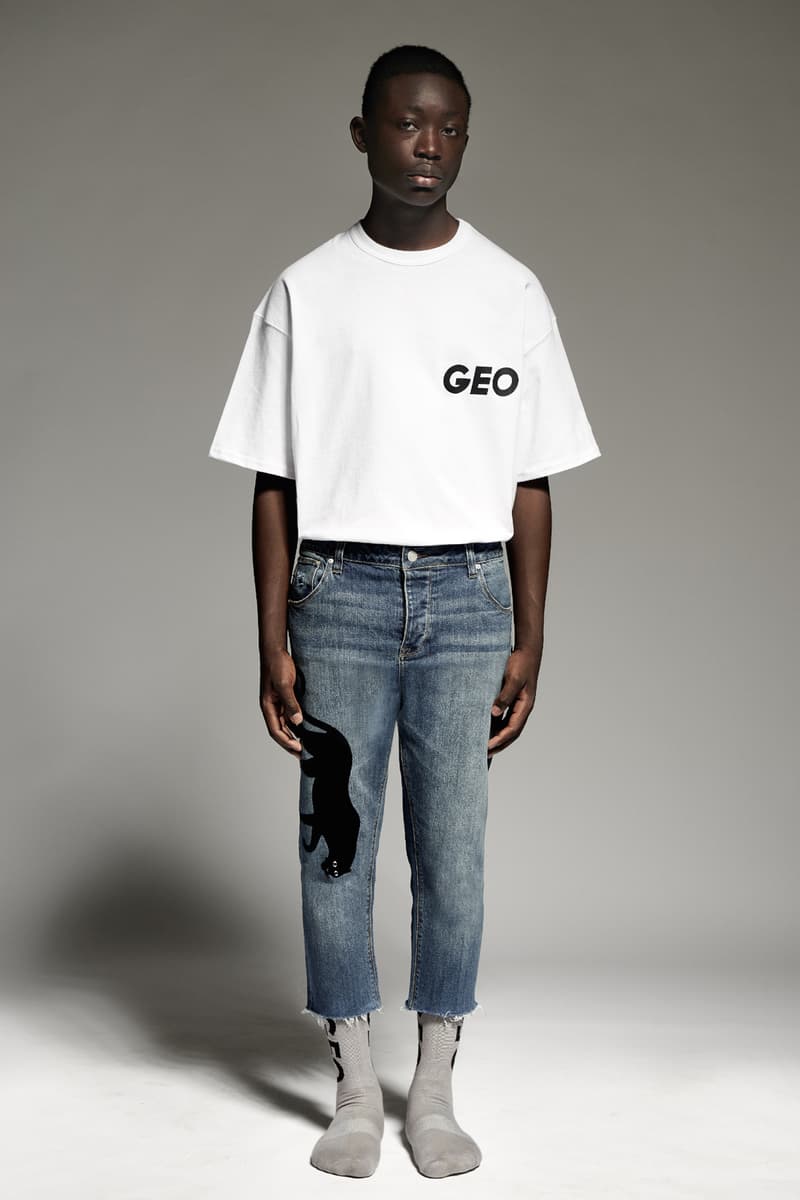 1 of 8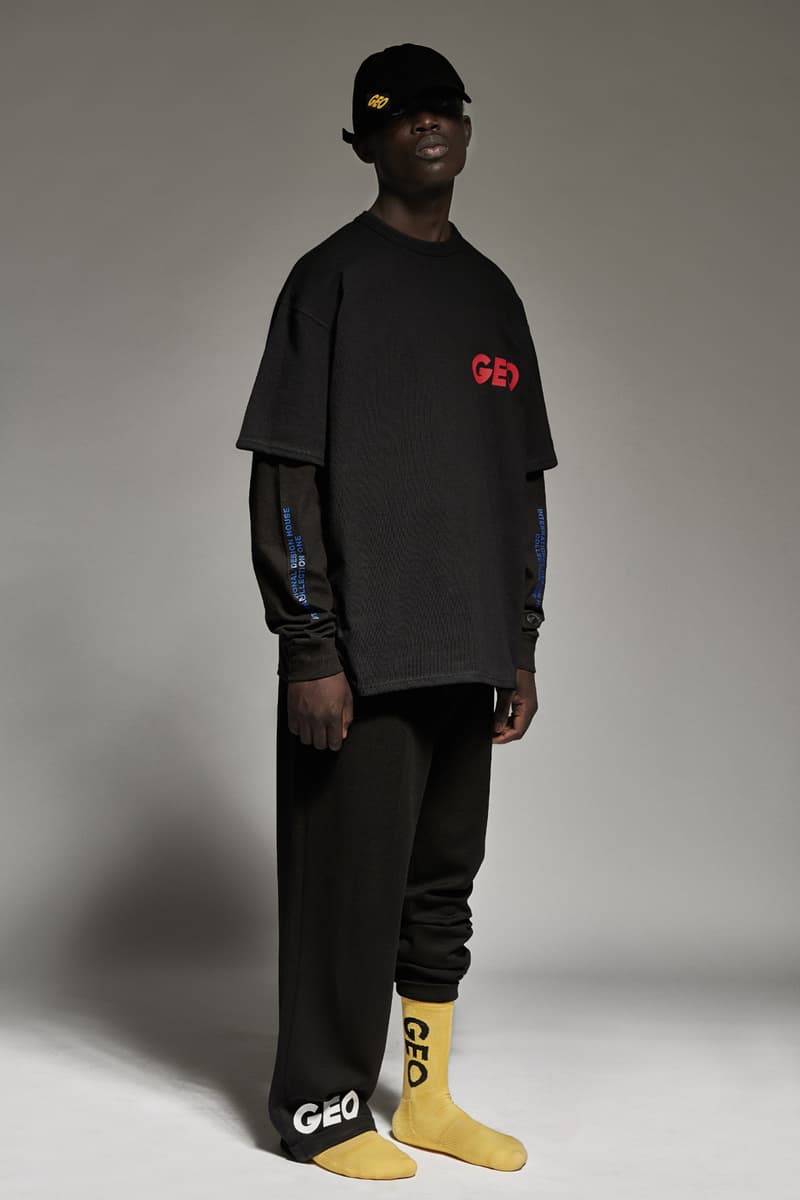 2 of 8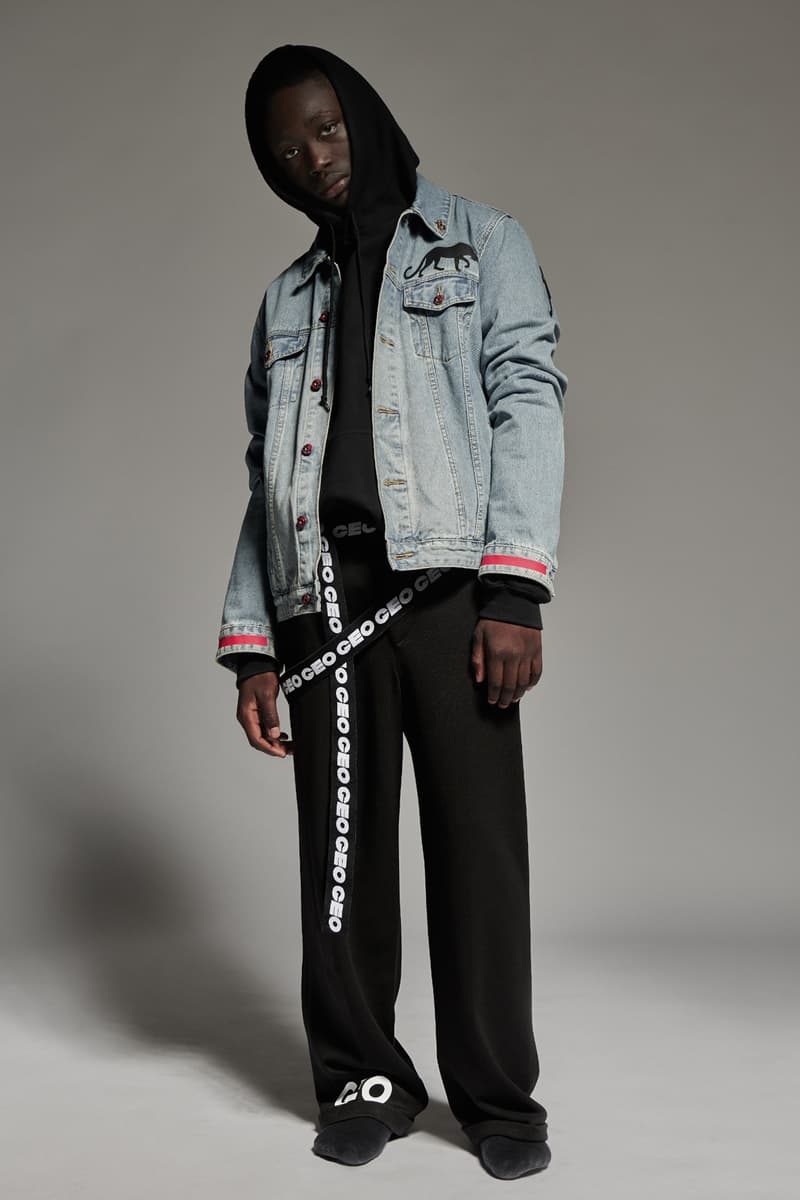 3 of 8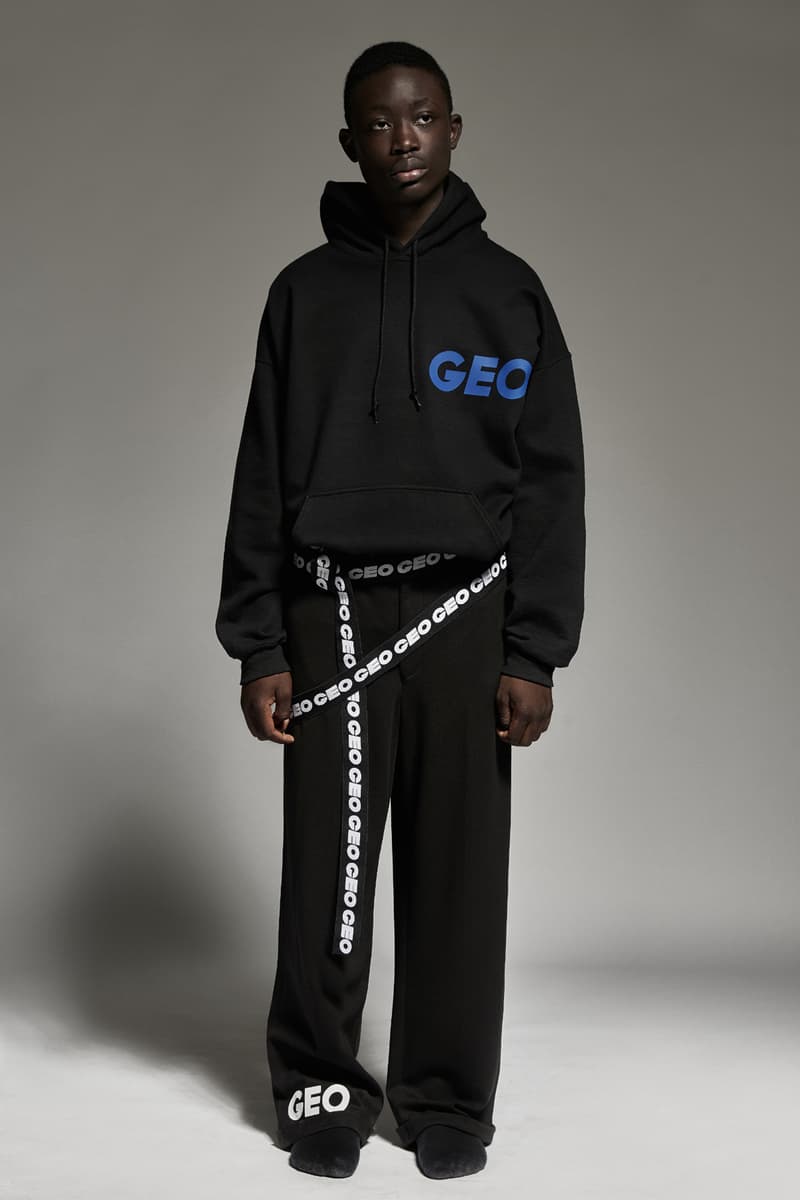 4 of 8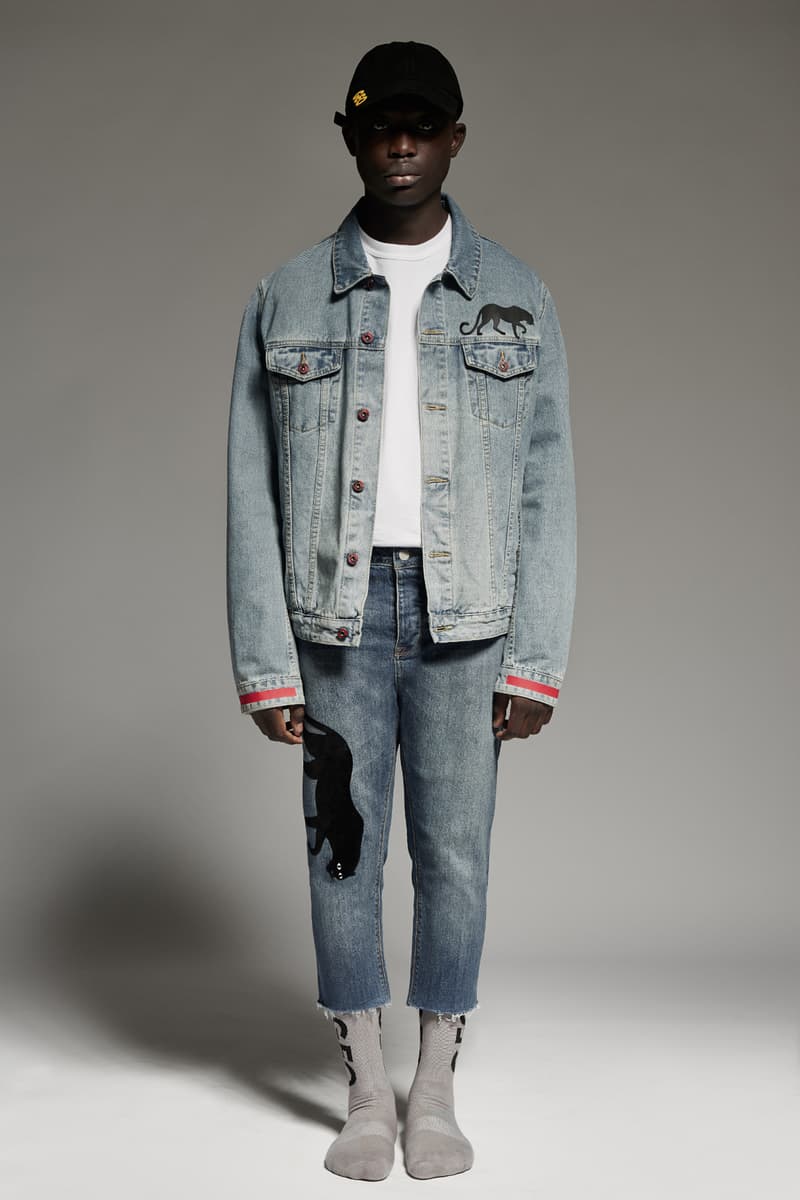 5 of 8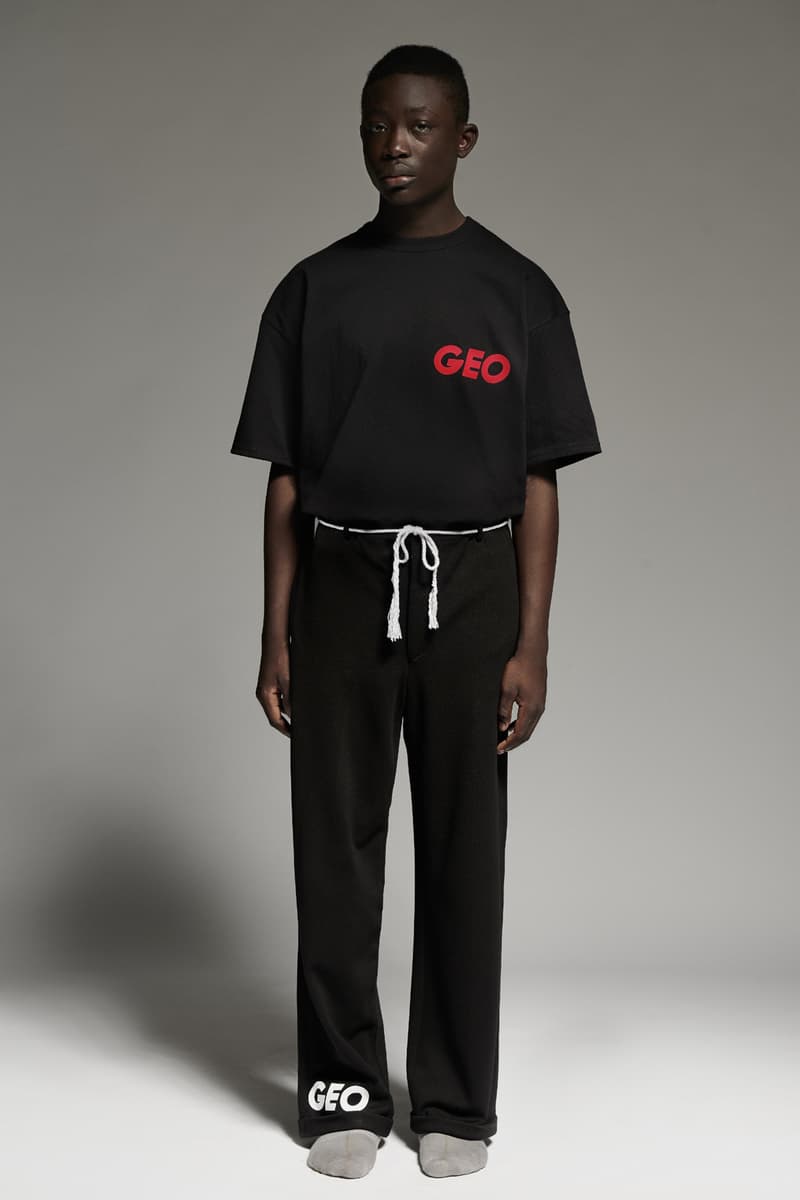 6 of 8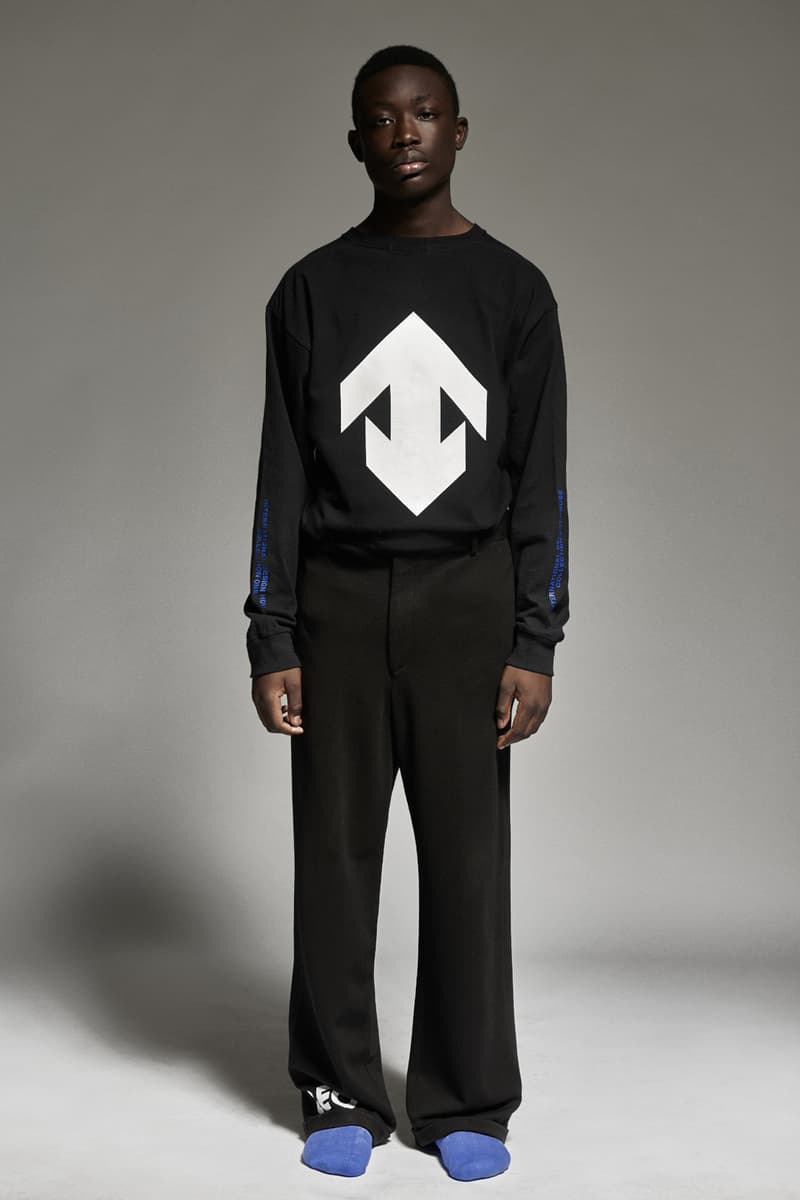 7 of 8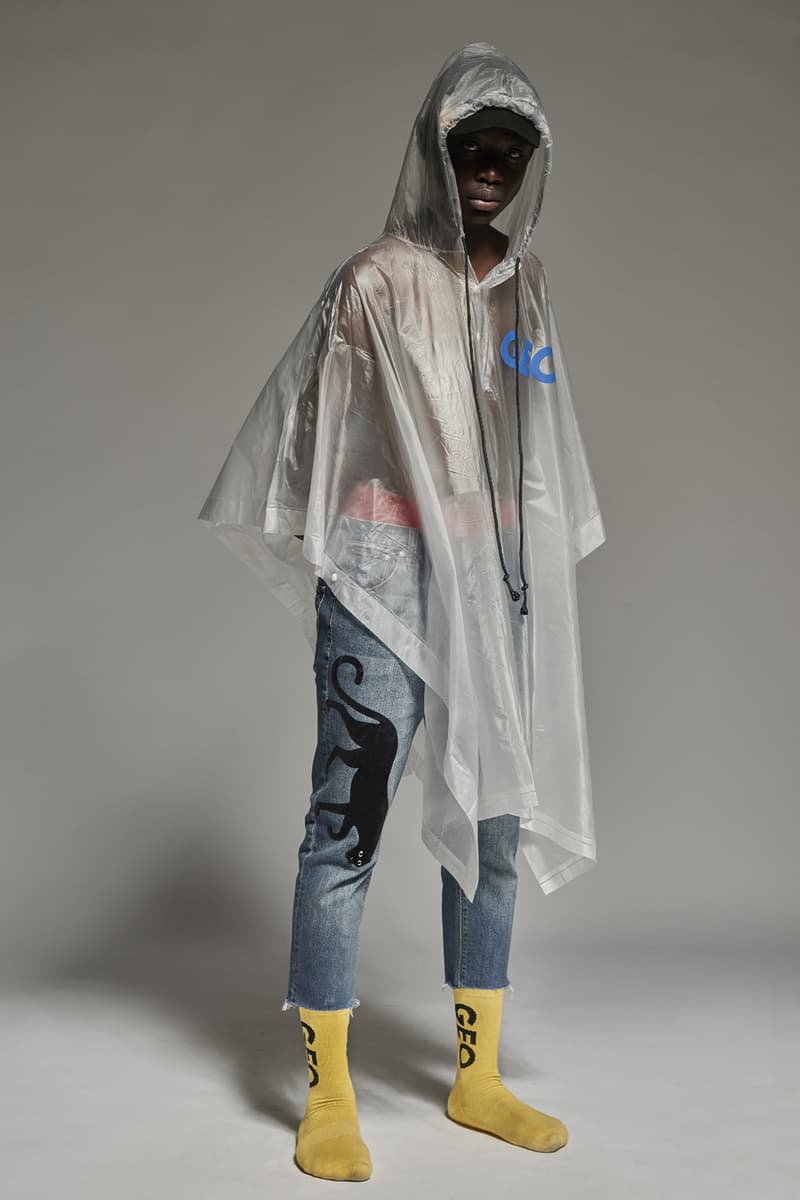 8 of 8
After working as a graphic designer for DONDA and creating some of the most notable album artwork projects within the hip-hop realm, as well as merchandise, London-based GEO has unveiled his first clothing line in the form of "Collection One." The talented creative has managed to channel his experience in working with impactful names in fashion such as Katie Eary, Fear of God, YEEZUS merch and YEEZY Season One, creating a cohesive debut that features everything from jackets and tops to pants and accessories. Color palettes are kept relatively simple with blacks and whites, while hits of red, navy and yellow can be found subtly throughout on graphic placements. Highlights from the selection include the cutoff jeans with a panther motif, the translucent poncho, and the all-over print belt. Check out the lookbook above and keep an eye out for the pieces to release soon, while you can read more about the collection below via an interview with GEO himself.
It just felt like the right time for the shift, gut feeling.
Can you tell us a bit about your background and how you got into this industry?
It was all a natural progression towards design in general. I started as a graphic designer and that progressed into doing more than just graphic design. My work in the digital space over the last few years has made me understand more about everything in the industry. I had to cross over into a new space to challenge myself and give back a vision from my youth.
What did you learn at DONDA that's helped you in creating your own brand?
It definitely taught me how explore beyond my means with no limitation towards creation. Always challenging my perspective of the simple things. Less is more in a complex way.
Why did you decide it was the right time to launch your collection?
I had always taken an interest towards graphic tees and only a few guys were doing that correctly. Graphic design has allowed me to understand more than just an album cover — my idea of comfortable dope graphic garments. It just felt like the right time for the shift, gut feeling.
Can you go through your inspirations and references that helped you create this?
The strong, timeless graphics were intended to elicit emotional responses, positive or otherwise, while the color palette is an abstraction of life itself. The monochrome represents the harshness of reality, of work, the office. The pops of color are the enjoyable moments, the beauty in life, a happy memory. Enzo Mari, Fronzoni, Keith Haring are some of my inspirations that relate back to the graphics and the color palettes used across the board.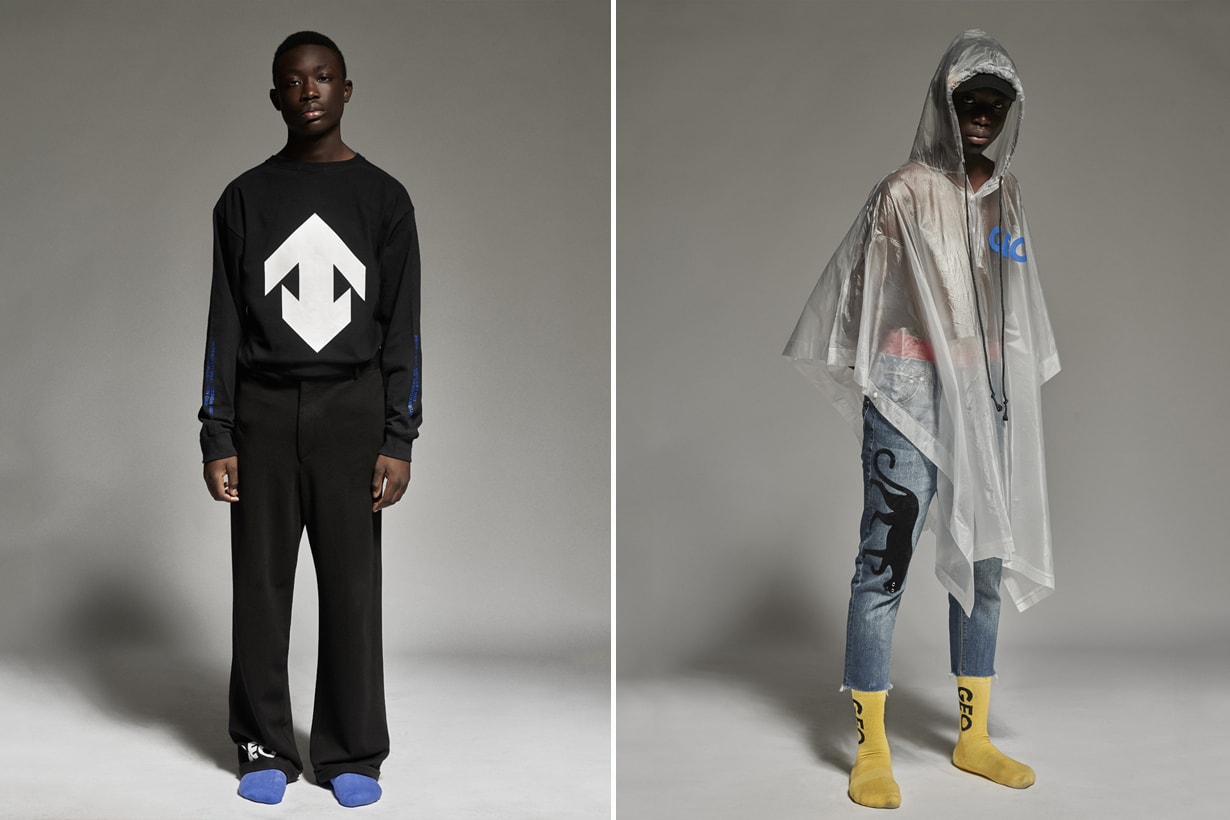 This right now for me is like Virgil's PYREX VISION.
Rather than play a safe option of just doing basics like screen printing tees and hoodies, etc., you dive right into more intricate things like cut and sew. What's your experience with the fashion side of things that made you comfortable in doing so?
What's life if you play it safe? My idea was to turn staple merchandise items into borderline cut and sew products. The comfortability came from my friends around me creating more than just a tee. You can't be part-time in this game; if I'm going to come and start something, I'll do it to the best of my ability. It's been a beautiful experience creating it too, everyone around me has had some sort of input.
Aside from graphics and silhouettes, etc., can you walk through the type of fabrics you chose for this collection?
We have a variation of fabrics here that range from a beautiful cotton jersey pant to a lightweight polyester poncho with the mid-wash denim pieces. These fabrics curate the perfect universal uniform.
Can we expect other aspects from this collection in terms of physical experiences, soundtracks, installations?
Yes 1000%. Nothing ever just stops at one point, the website itself is a really nice shopping experience; we are still finishing it. We really hope to have some pop-up stores too, with some beautiful installations by myself and Jeremy Benson who works alongside me at GEO.
What do you think of the brands coming out of London right now and how do you see your own brand finding its own niche within this world?
Super solid, London brands always have a super high quality about them. I have a solid vision and I'm sure I can execute it. I'm learning everyday how to move towards a bigger better vision; graphics will be first and foremost my calling for this fashion game and allow me to create my own lane, just like I did in the digital design space.
What are you aiming for with your brand and how do you want it to evolve?
This right now for me is like Virgil's PYREX VISION. I will be evolving it into cut and sew and moving more into high fashion over time. I want to evoke more feeling, more emotion with every collection and let people know I can really do this. It's all trial and error at the end of the day.
Photographer

Rio-Romaine
Model

Eastwood Danso
Stylist

Sharkkana
Creative

Samuel Ross & Ace Harper