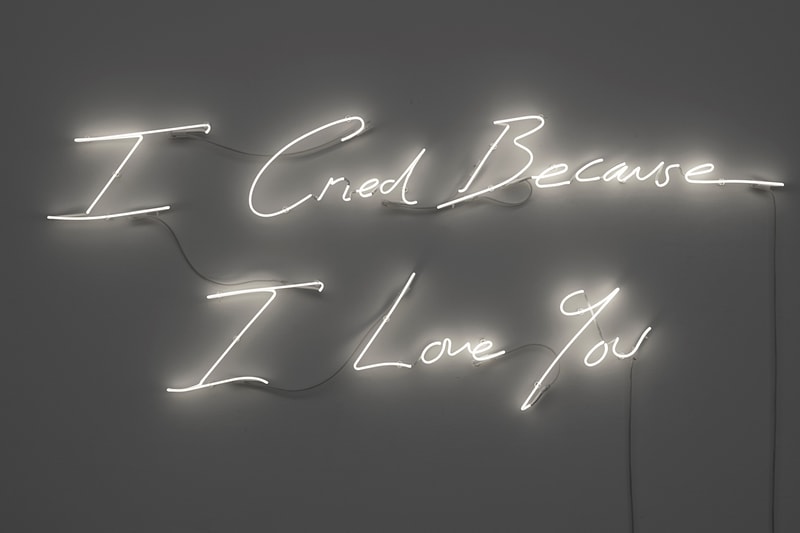 Tracey Emin's Latest Exhibition Forces a Moment of Reflection in a Hectic City
The renowned artist's marriage to a stone led to this captivating exhibition in Hong Kong.
---
When I arrived at the White Cube to preview Tracey Emin's first ever show in Greater China, I was greeted with a grand but sterile space — a literal white cube encompassing two floors. On the walls were small paintings and embroidery work alongside a neon piece loudly calling out the name of her show, "I Cried Because I Love You," an extension of Emin's frequent allusions to the idea of love. Perfectly timed with this year's Art Basel Hong Kong, the show is a joint exhibition between White Cube and Lehmann Maupin, both renowned galleries. Her arrival in the Fragrant Harbor is a welcome one that sees the artist display her melancholic work about love against the bustling and impersonal backdrop of Hong Kong's endless skyscrapers. Known for being a provocative female voice in the art world, Emin is best recognized for her works Everyone I've Ever Slept With and My Bed, which led to her prominence in the 1990s. Emin's My Bed is now on display at The Tate Gallery, featuring her own bed that she slept in while in a state of depression. It includes bodily fluids, used condoms and tampons — shocking viewers and critics alike. The show may have been a discomforting display of the artist's intimate life, but it brought new dialogue to a conversation otherwise stigmatized by society. Alongside Damien Hirst, Emin was a part of the Young British Artists Movement which was known for its shock-tactic pieces, redefining and pushing the boundaries of art.
1 of 3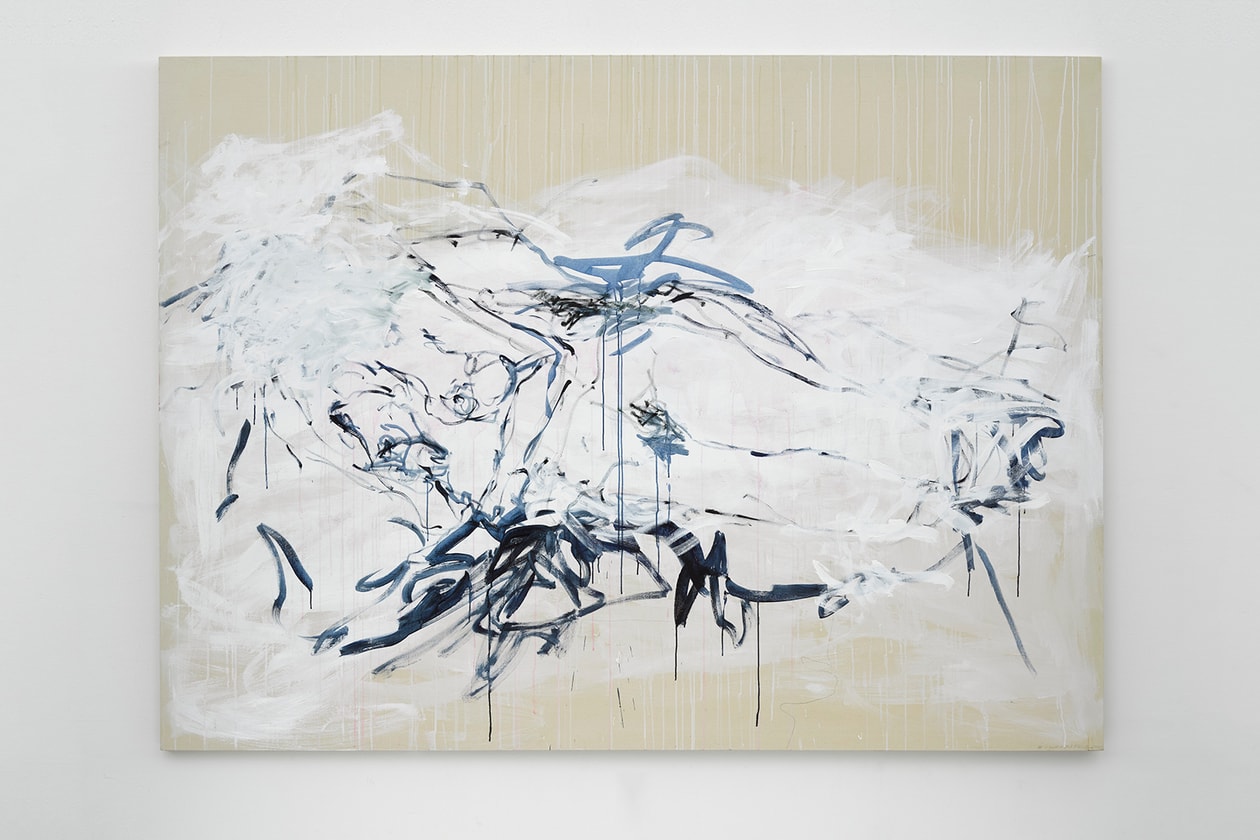 2 of 3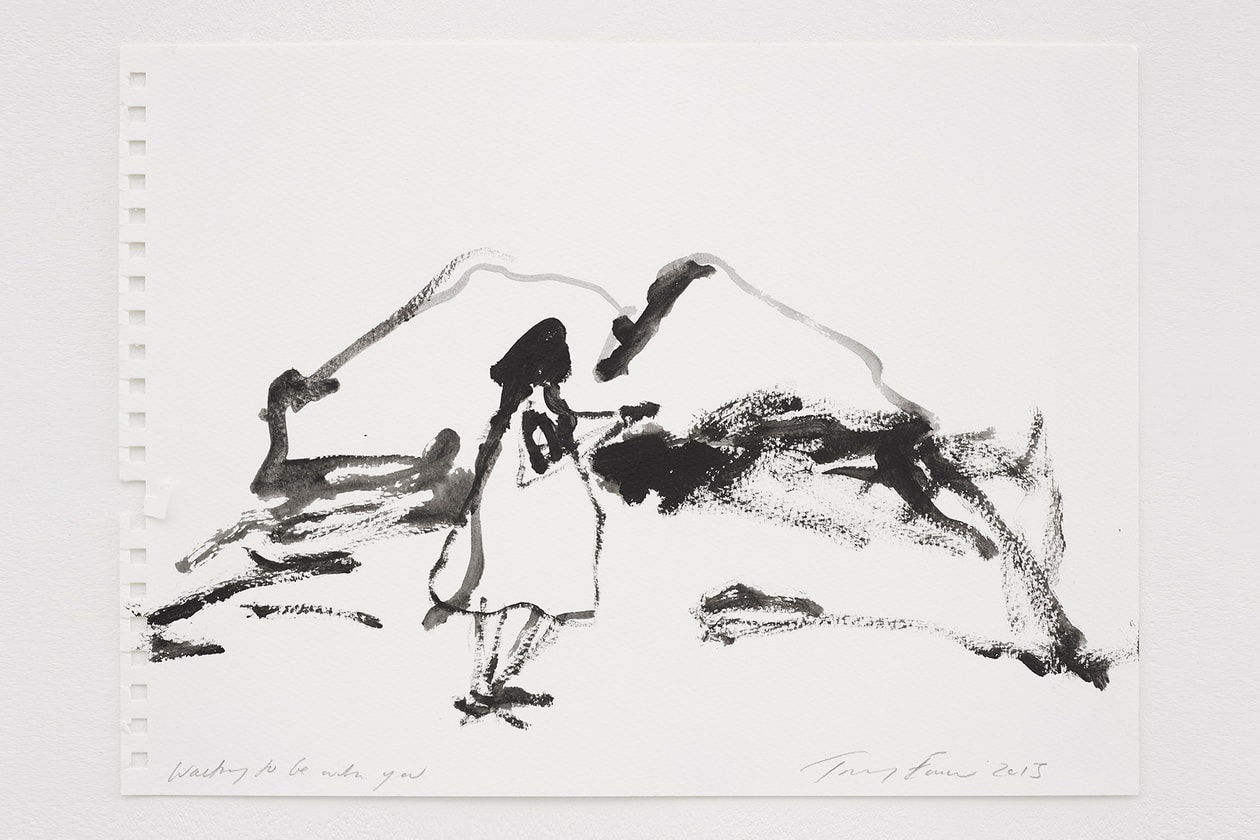 3 of 3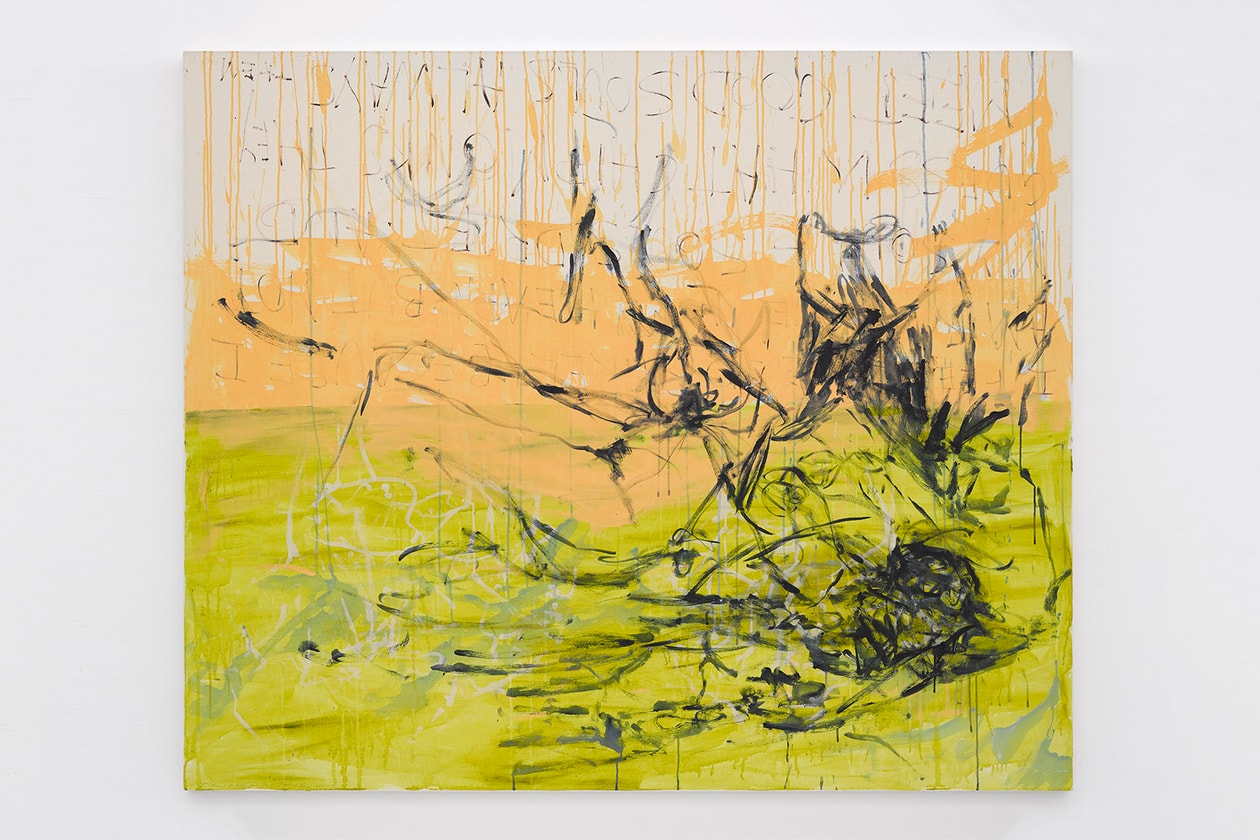 Asked to arrive on time for the press conference, I trickled into a room of various journalists and art critics. Sitting in silence, there was an air of anxiety as Emin has been known to be quite frank, sometimes to the point of hostility. As we waited, we were informed that Emin would be late, which did nothing to qualm the existing preconceptions. As the artist walked in, she displayed a huge smile on her face that belies the sadness often shown in her artwork. Much to my surprise, she looked happy and excited, but this was cut short when someone asked, "You used to use Edwardian nudes as a template for your work, why did you begin using your own body?" Emin quickly retorted, "No. You're wrong. Did everyone hear what she asked? Because she's wrong." She continued, "I've always used my own body as a reference, but I just recently realized I was no longer 20 and not a size 0." Well, that escalated quickly.
1 of 4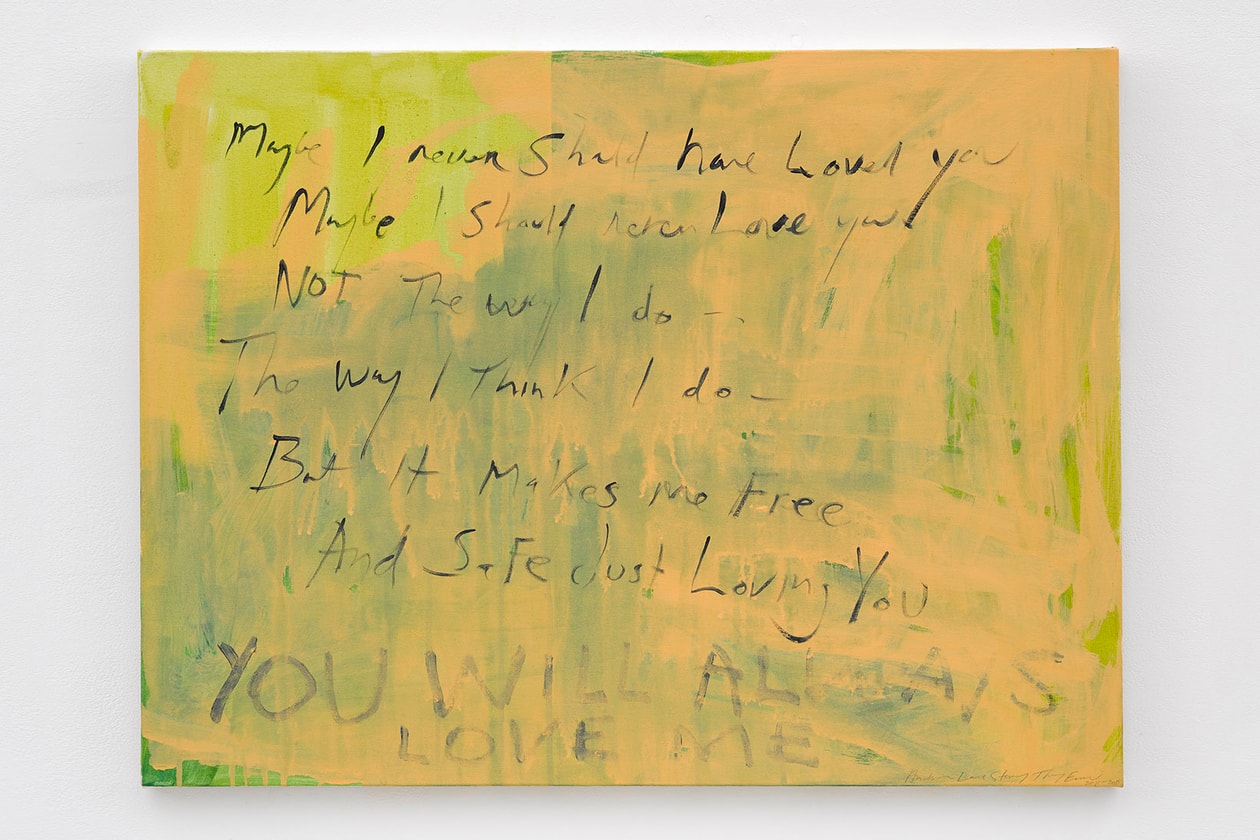 2 of 4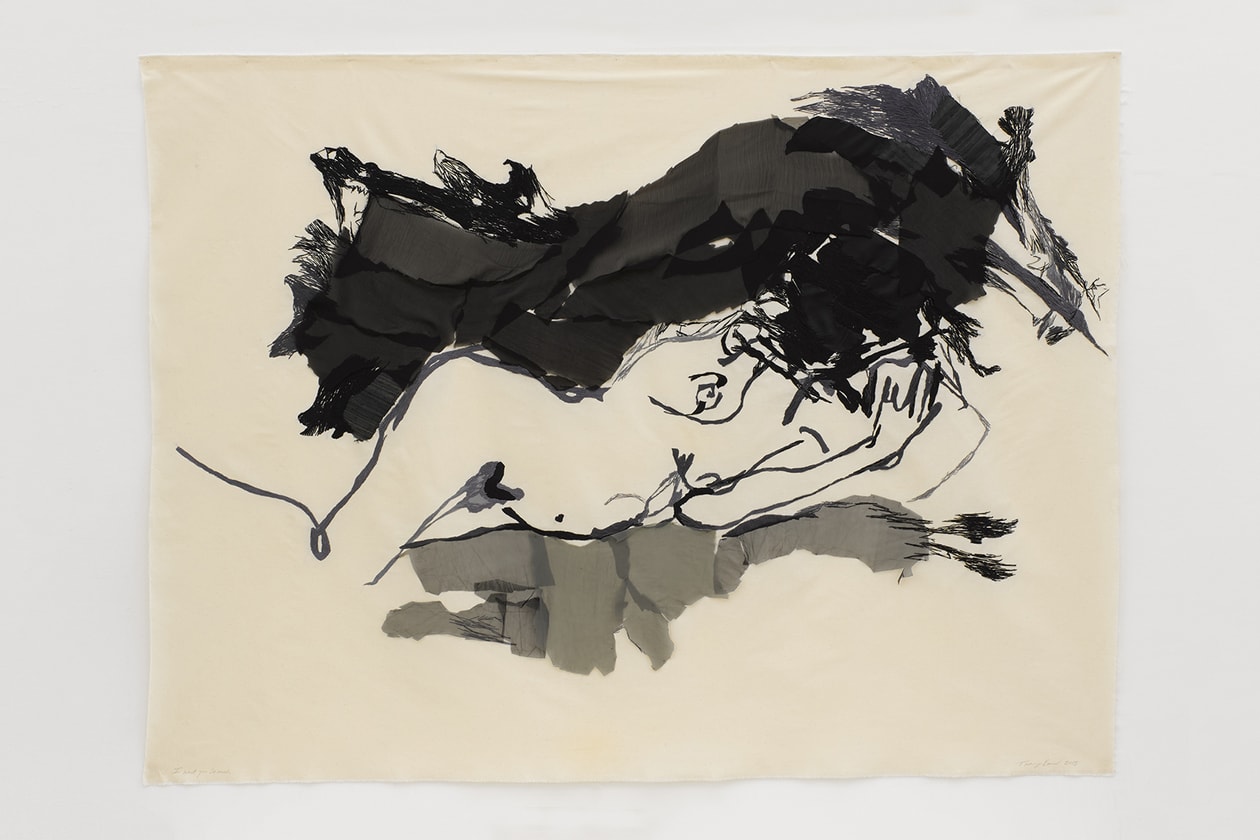 3 of 4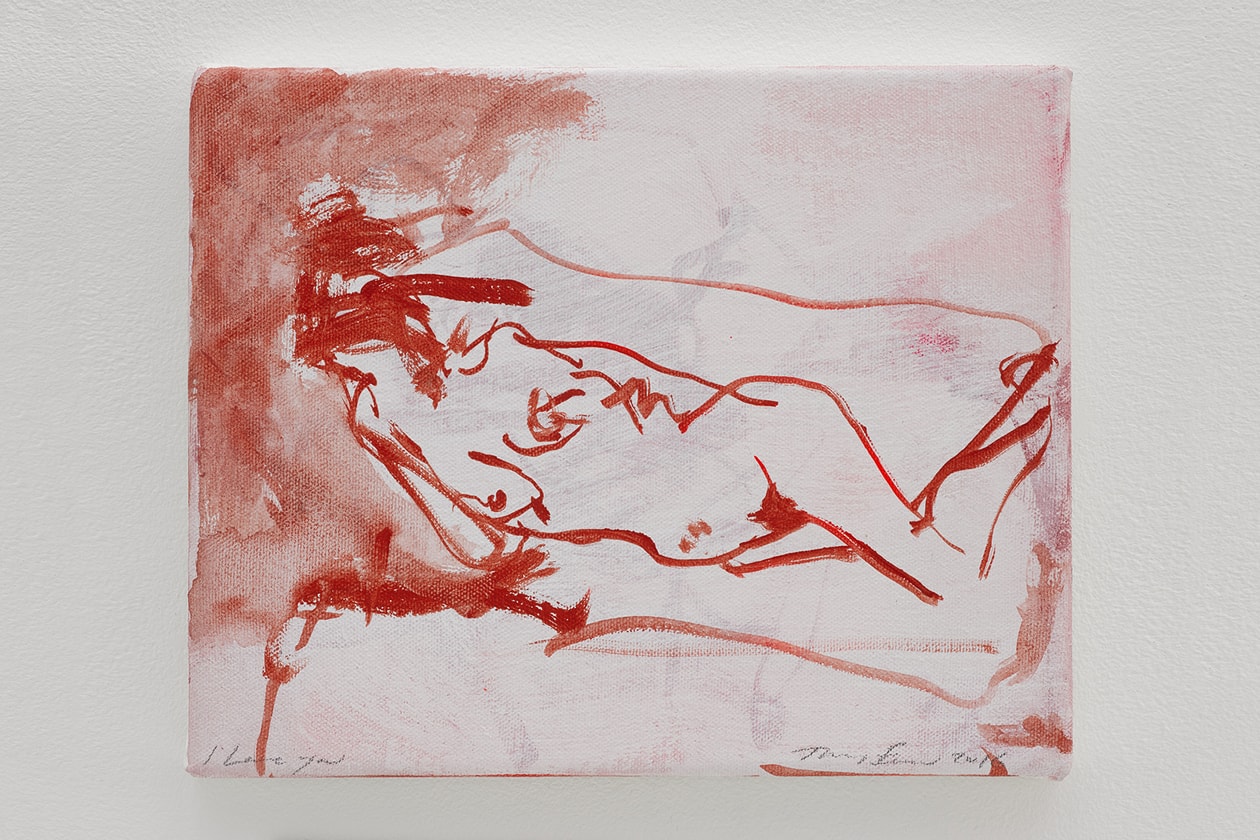 4 of 4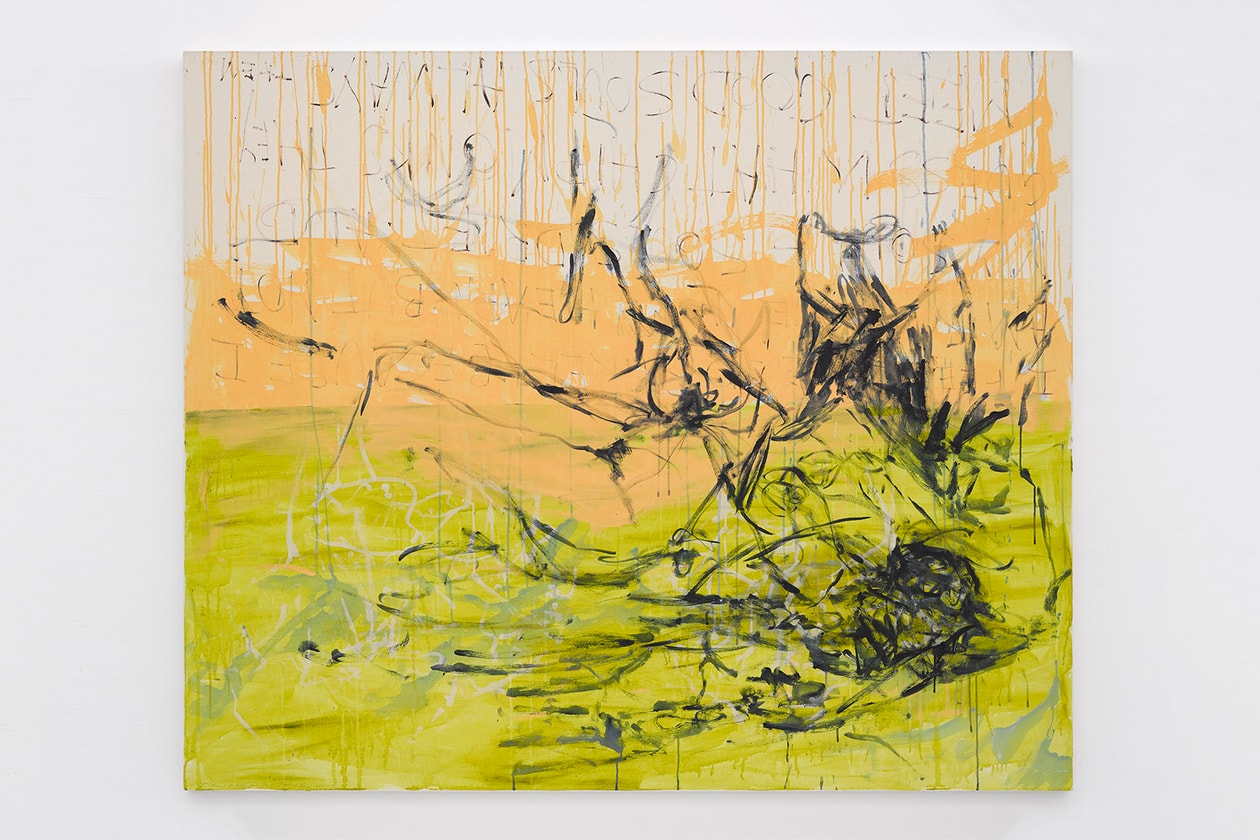 Emin's entire "I Cried Because I Love You" show was inspired by the idea of an "impossible love," one that was exemplified by her surprise marriage to a stone in her backyard. Having found a wedding ring in her possession and putting it on her left ring finger, the superstitious Emin felt that this was a bad omen — and if folklore were to be believed, would mean she would never get married. In order to qualm her fears of being alone forever, Emin put on a white dress, walked to her backyard and married a stone. "I thought the stone was so majestic and beautiful. I really do love the stone," she explained. "I think the stone is a perfect companion — quite manly, sturdy, and it'll never leave. Even if there's the biggest fucking tsunami in the whole fucking world, the stone will probably still stay there." This unexpected union forced Emin to reflect on her life and love, "I thought about the way I love, how I pour love into things and people whatever it is, passionately, but not expecting it to be returned either. I just accept that's the way it is, it's just me who gives. She continued, "The stone becomes a metaphor for my feeling," this feeling being stability and enduring love. Translated into canvas paintings, embroidery and neon pieces, Emin's work is a product of intense self-discovery. Classical nudes are gleaned from photographs of herself in an effort to honestly and accurately convey her body and her physical discovery. Using layers and layers of different colored paints that are painstakingly applied and wiped off over and over again, Emin creates a faint background serving as a tumultuous but oddly peaceful platform for her body. Her bold strokes and deep black paint used to depict her form suggest a strong figure, one that is contrasted by massive black holes which are dissonant and jarring. An internal struggle is obvious.
1 of 3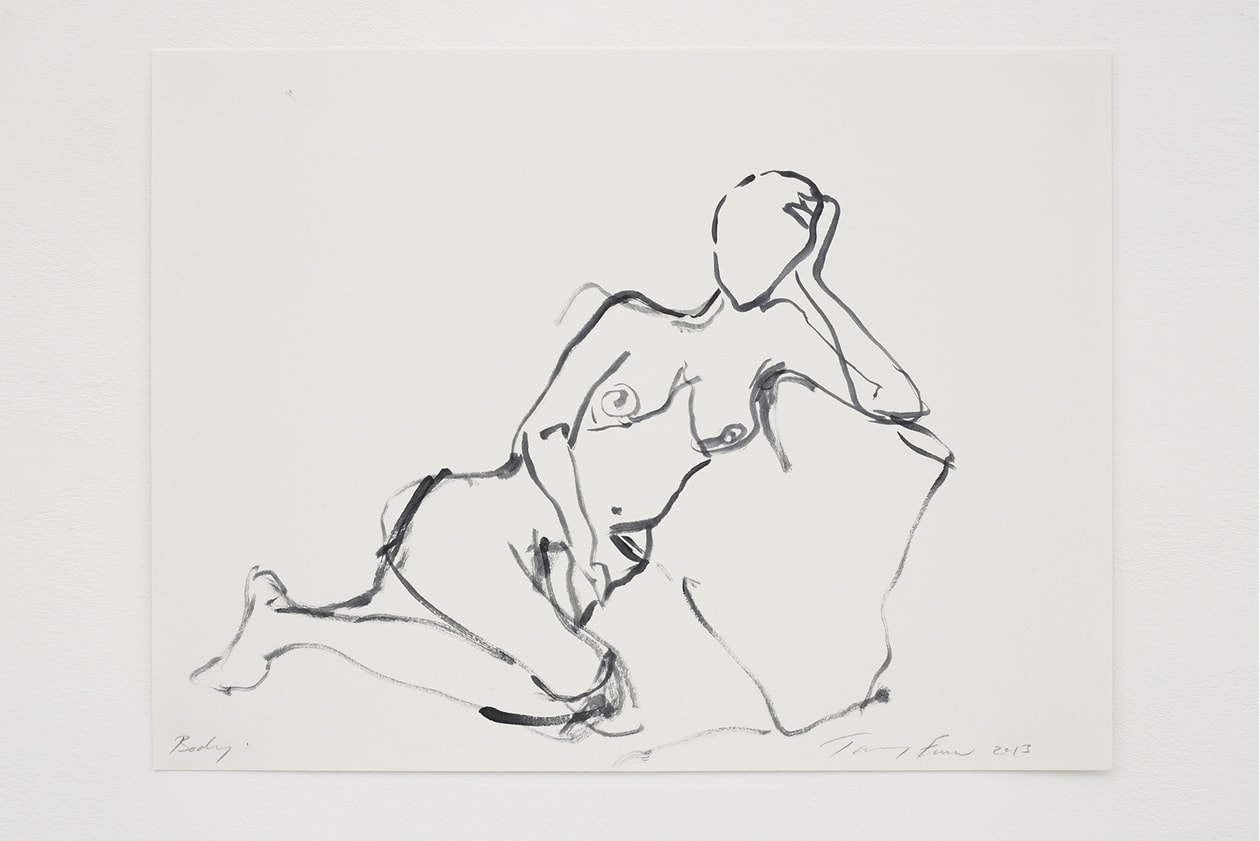 2 of 3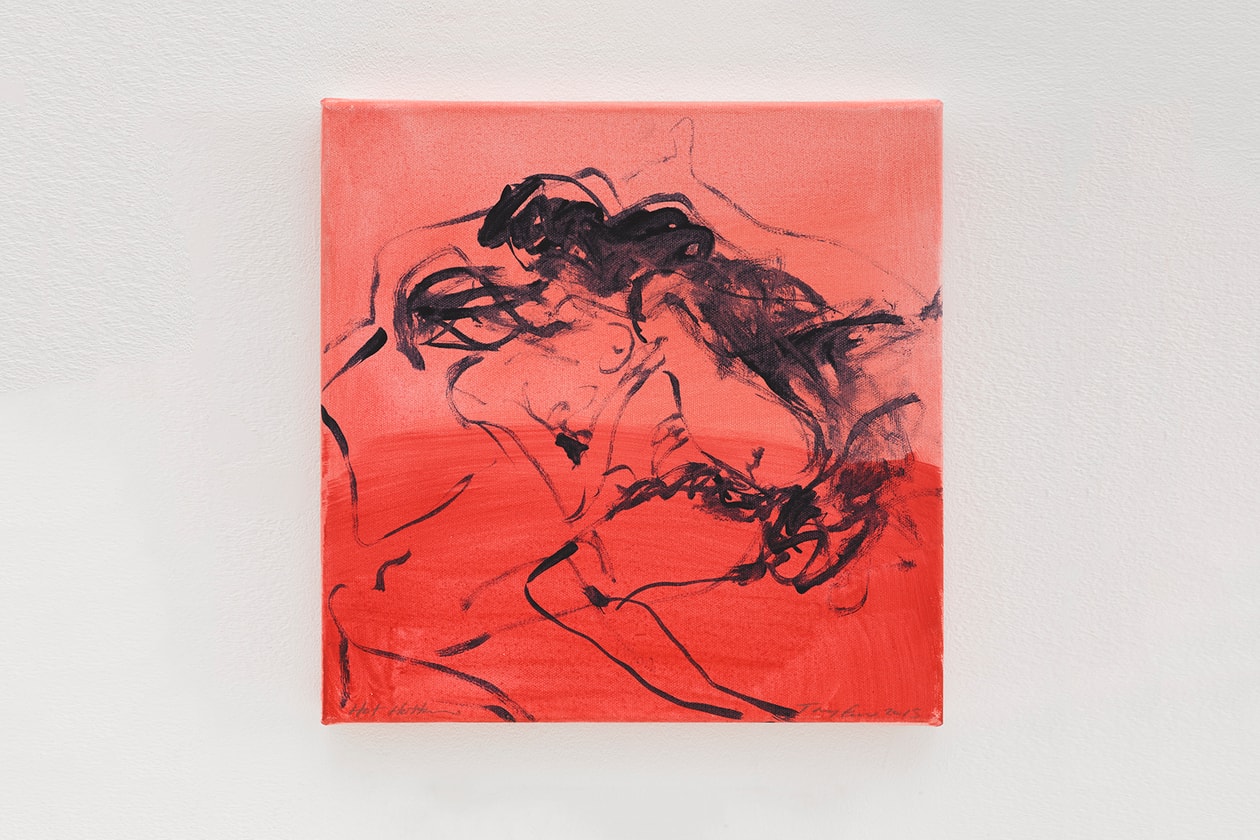 3 of 3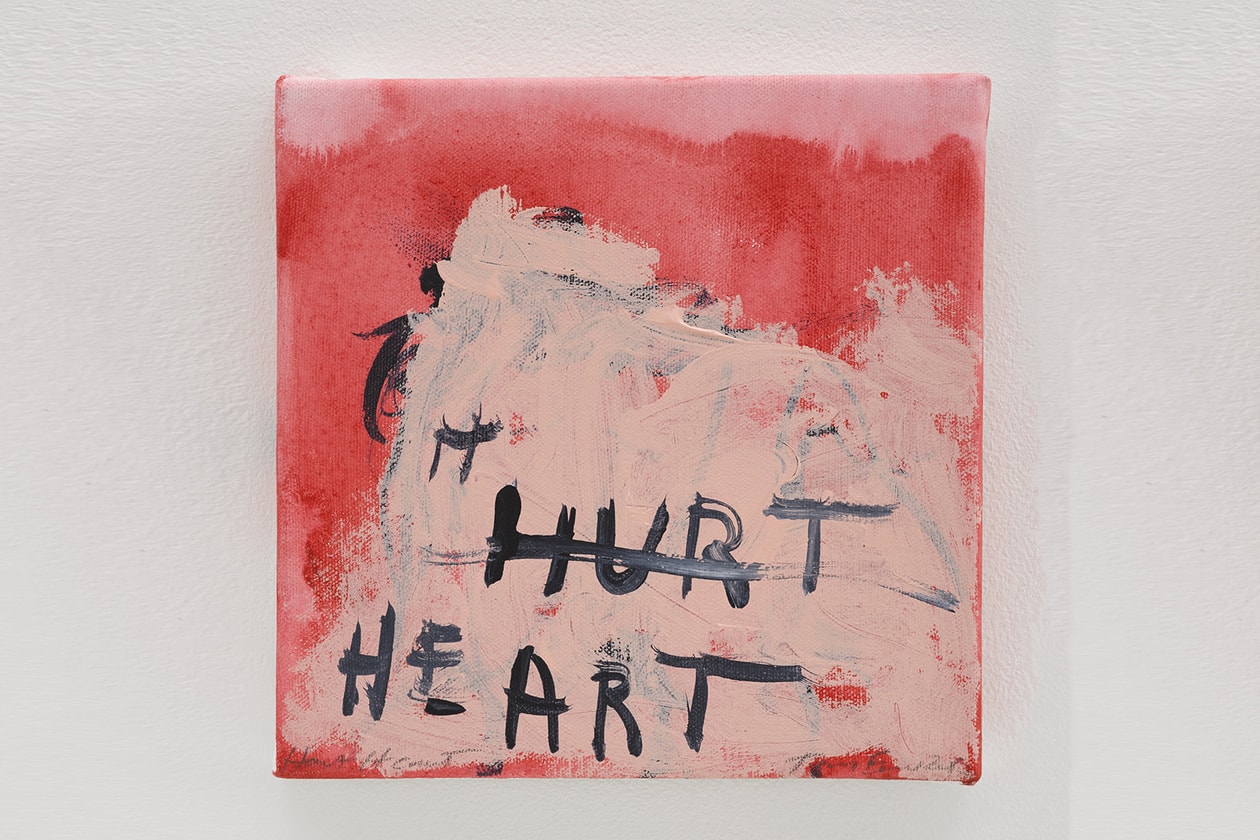 That same internal struggle is not only restricted to her love life, or non-existence of one. It permeates through all facets of Emin's life. She announced that she would be embarking on a year-long sabbatical after this show, hiding away and taking refuge in her home in France. When asked about this decision, Emin blatantly said that she works so hard that she needs a break, not only from art, but from her social life as well. With a name like hers, she's a frequent fixture in British society's most exclusive circles, rubbing elbows with the likes of Victoria Beckham and attending Jerry Hall's recent wedding. Frankly, she's a celebrity, and the struggle between balancing her celebrity and her image as an agonized artist clearly shows. But having been in the art world for so long, Emin isn't without advice. When asked about whether she still gets nervous being so honest and upfront in her art, she replies, "Of course I still get nervous. If I didn't, that must mean that I don't truly love what I do. If you don't feel nervous putting out your own work, then you're in the wrong field." "Art should really make people stand still and be quiet. That is the job of art in the 21st century because there is so much that is noisy. Art, for me, is the closest thing to nature that is man-made and it should make you stop even for just two seconds." "I'm not saying I do that yet, but when I die I hope I close my eyes and say: 'I did it.'" And that's exactly what Emin's show did for Hong Kong, it made us stop and stare for a little bit. A much-needed break from the noise of buzzing Hong Kong, but maybe a perfect match for the city's inhabitants who find love just as impossible as Emin.
---
Tracey Emin's "I Cried Because I Love You" will be on display until May 21 at Lehman Maupin and White Cube.