LA Restaurant Jon & Vinny's on Why Chefs Need Some Sneaker Heat Too
These guys bring joy to our tastebuds, let's not demean them with a pair of Crocs!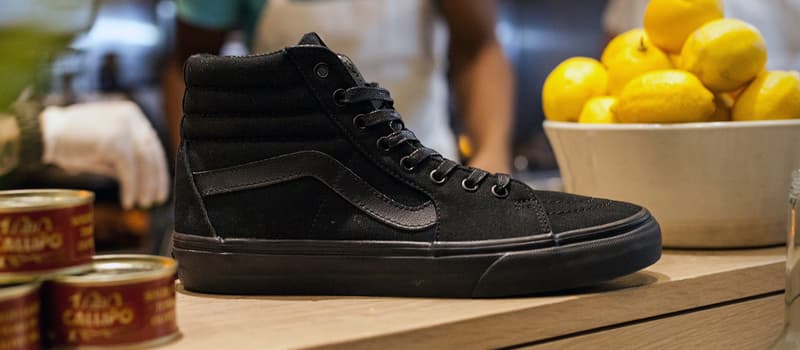 Chefs, or rather anyone who works in a kitchen or restaurant, can tell you just how demanding their jobs are. For 7 days a week at 15 hours a day, they're constantly navigating a slippery and dangerous kitchen to ignite our tastebuds in relaxing, yet original dinning experience. At times, we may forget they're more than just servants at our whim, but people with interests, including our favorite interest here a HYPEBEAST, sneakers.
A short time ago, Vans discovered a niche within its scope: skateboarding sneakerhead Chefs were in need of stylish kicks that can handle the demands in the kitchen. The result, can be seen in the brand's latest collaboration with restauranteurs, Jon Shook and Vinny Dotolo of Jon & Vinny's; a collection of reimagined Vans silhouettes fit for the modern eatery.
On hand for the collection unveiling this past Thursday, we sat down with both Jon and Vinny, as well as Vans' VP of North America Doug Palladini, to discuss the pack, what chefs are looking for in footwear, and the future of Vans' Chef Shoes series.
1 of 6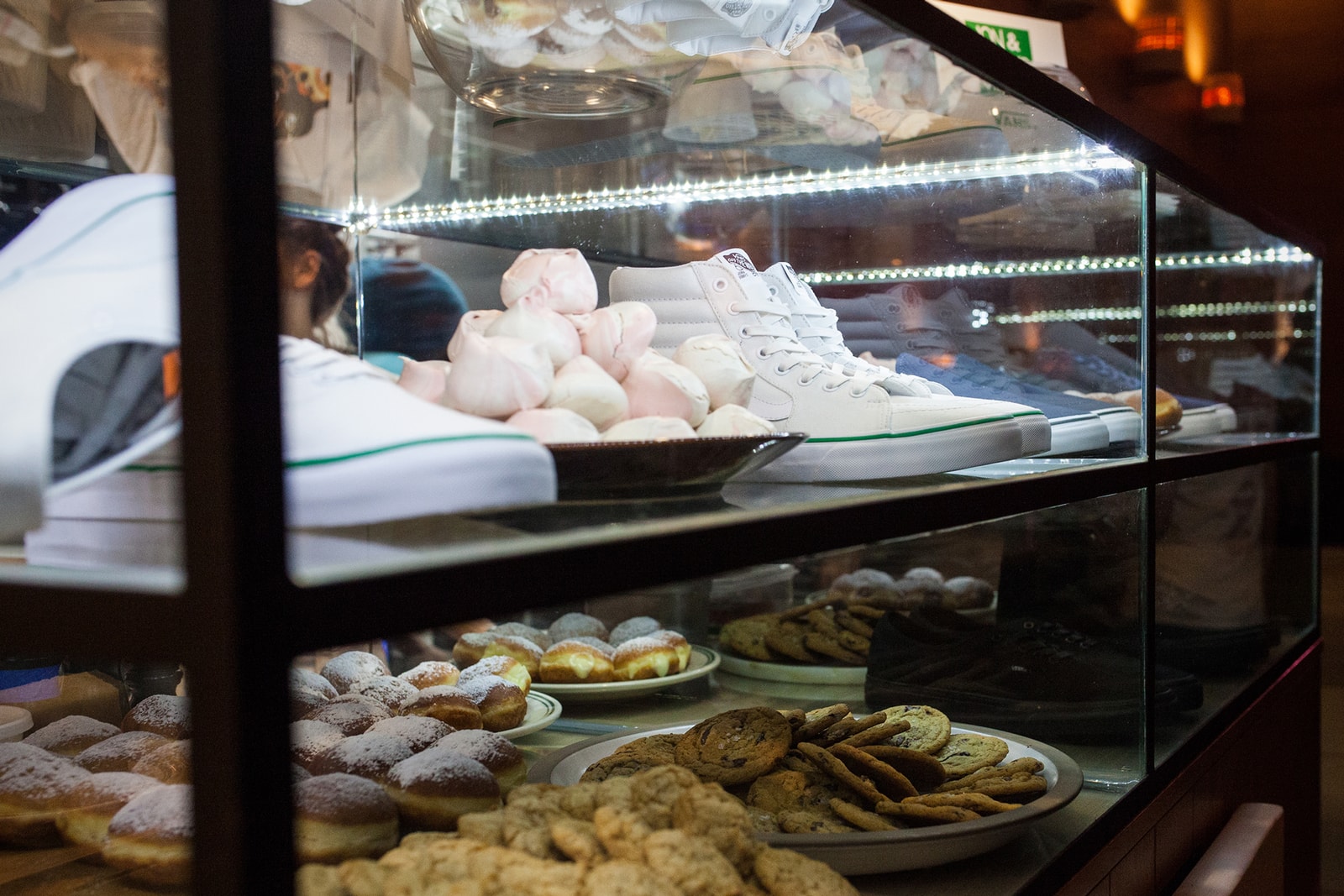 2 of 6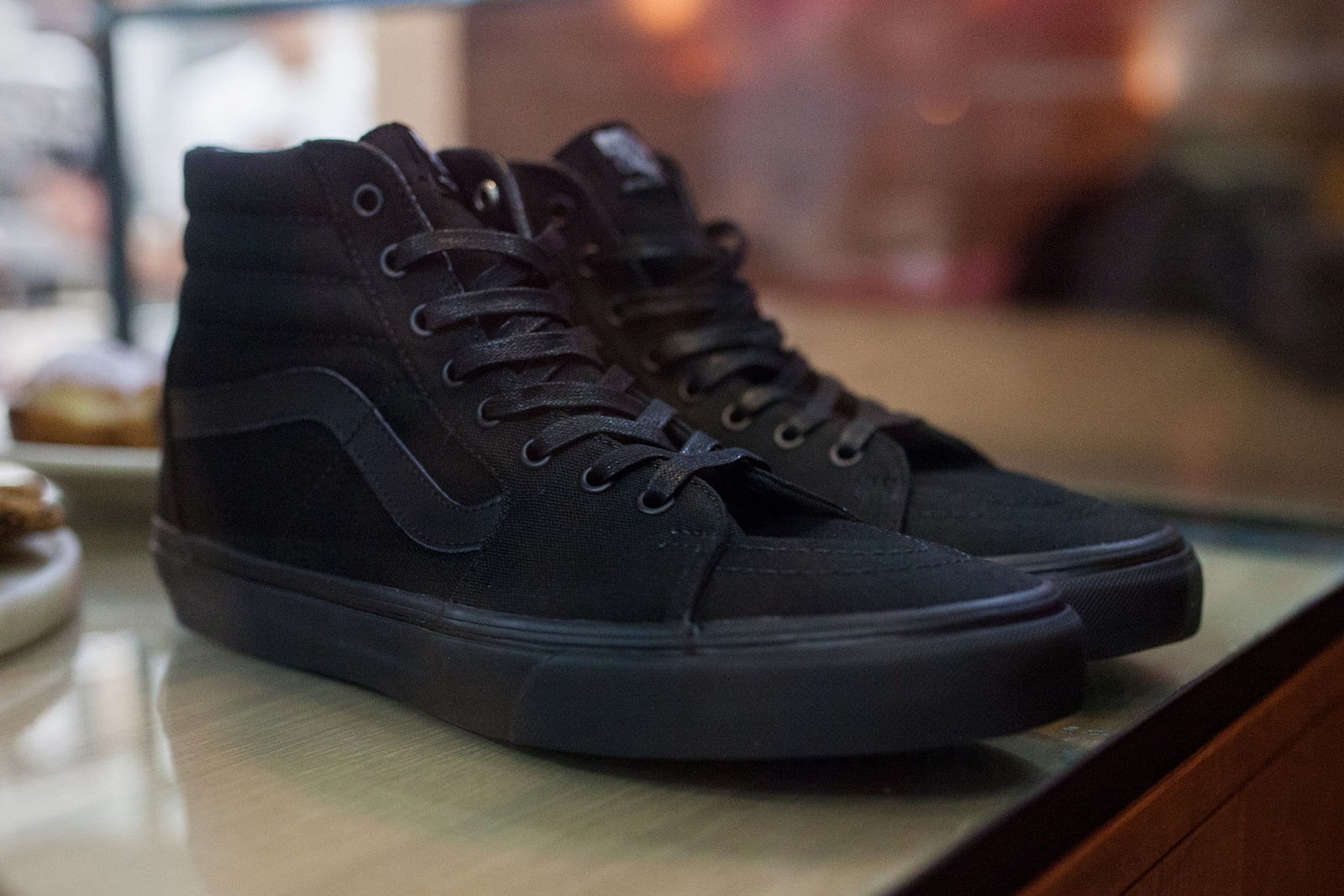 3 of 6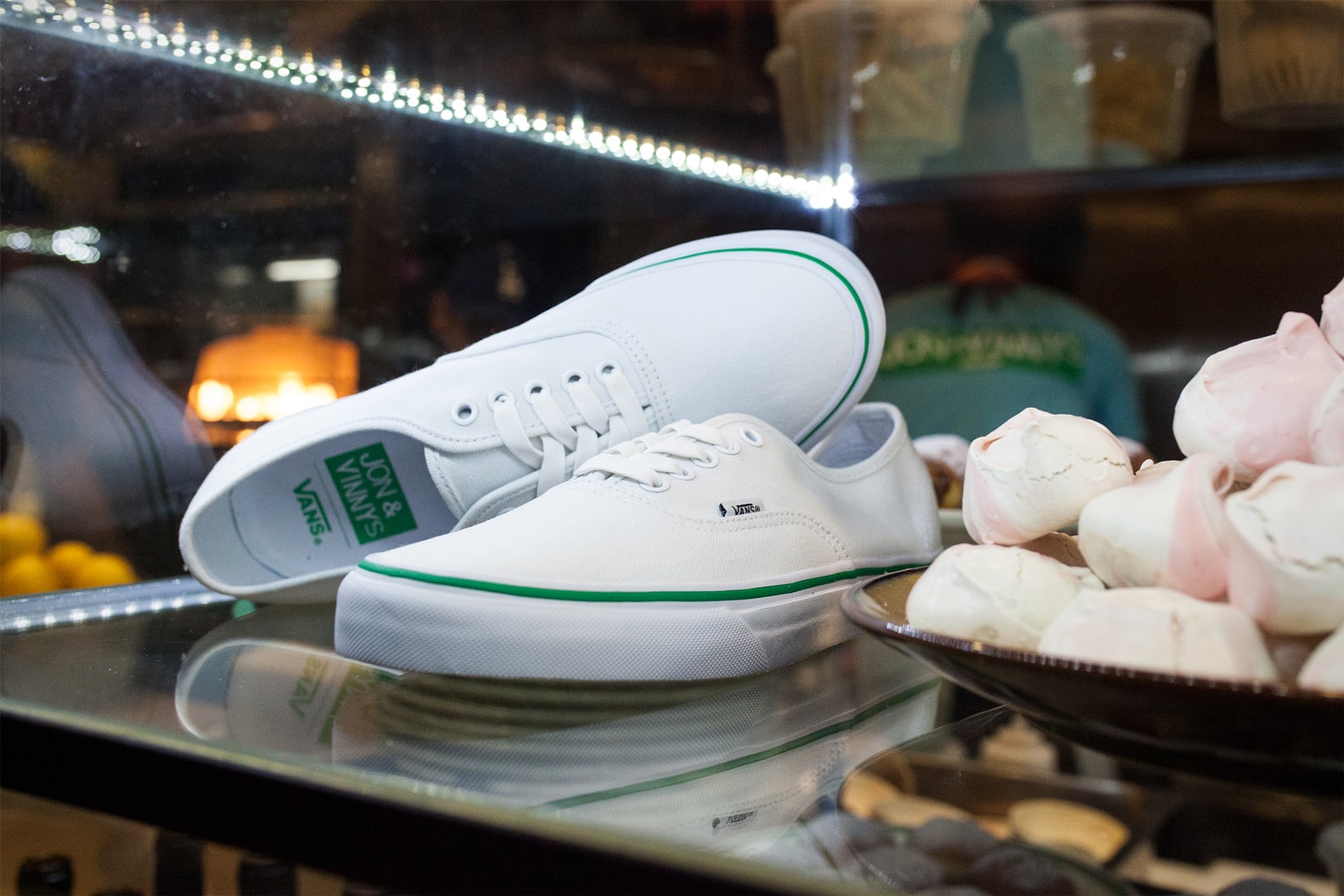 4 of 6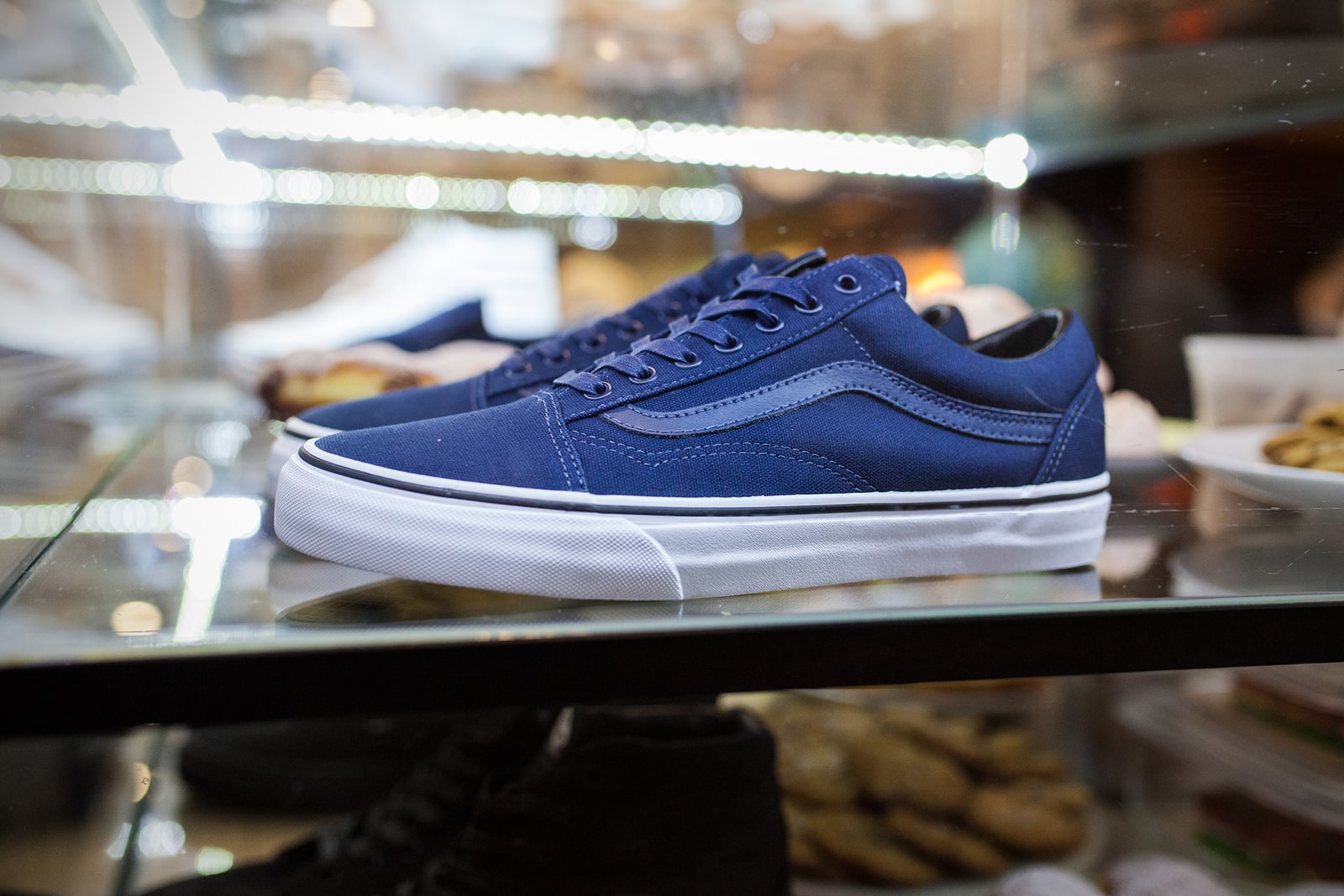 5 of 6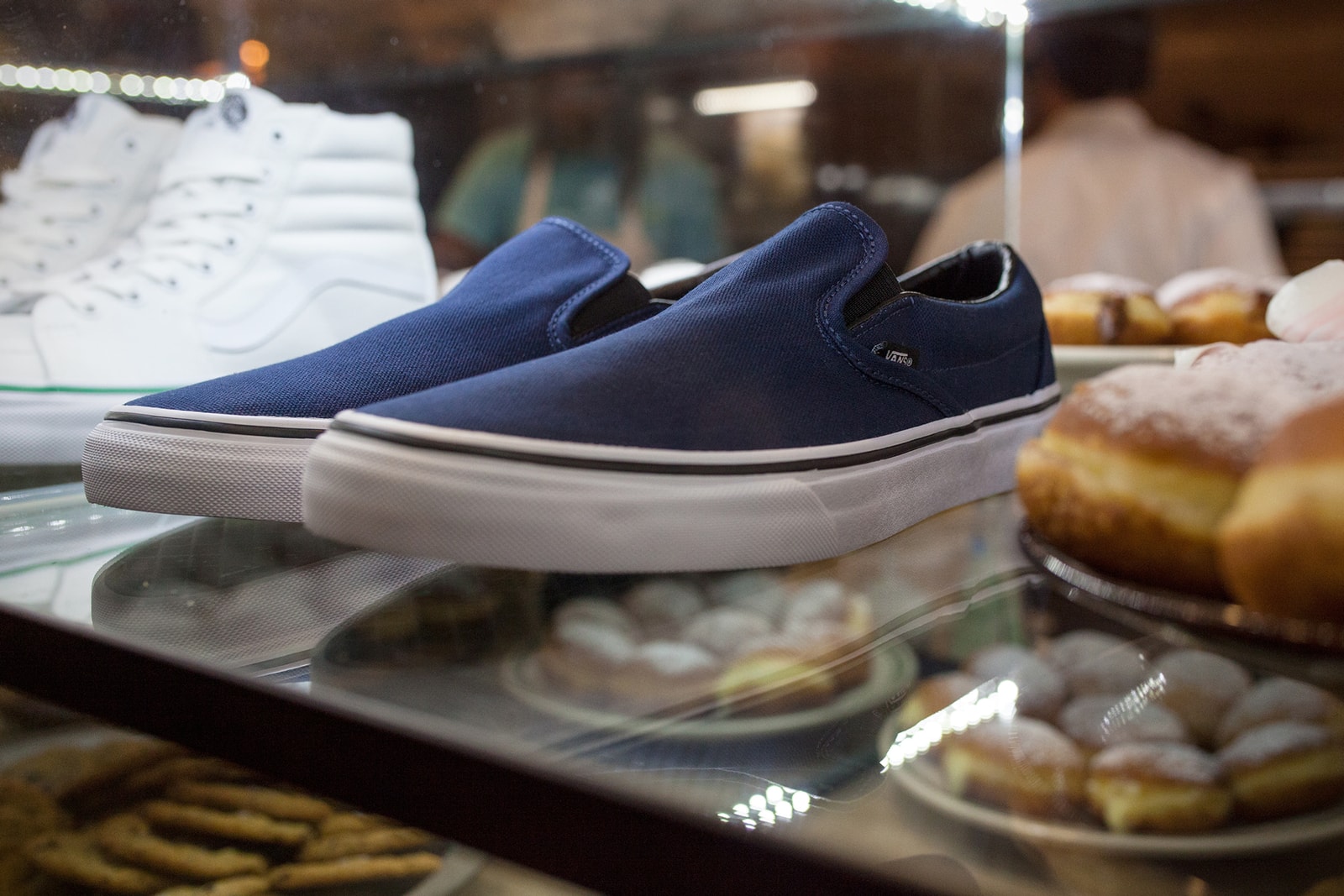 6 of 6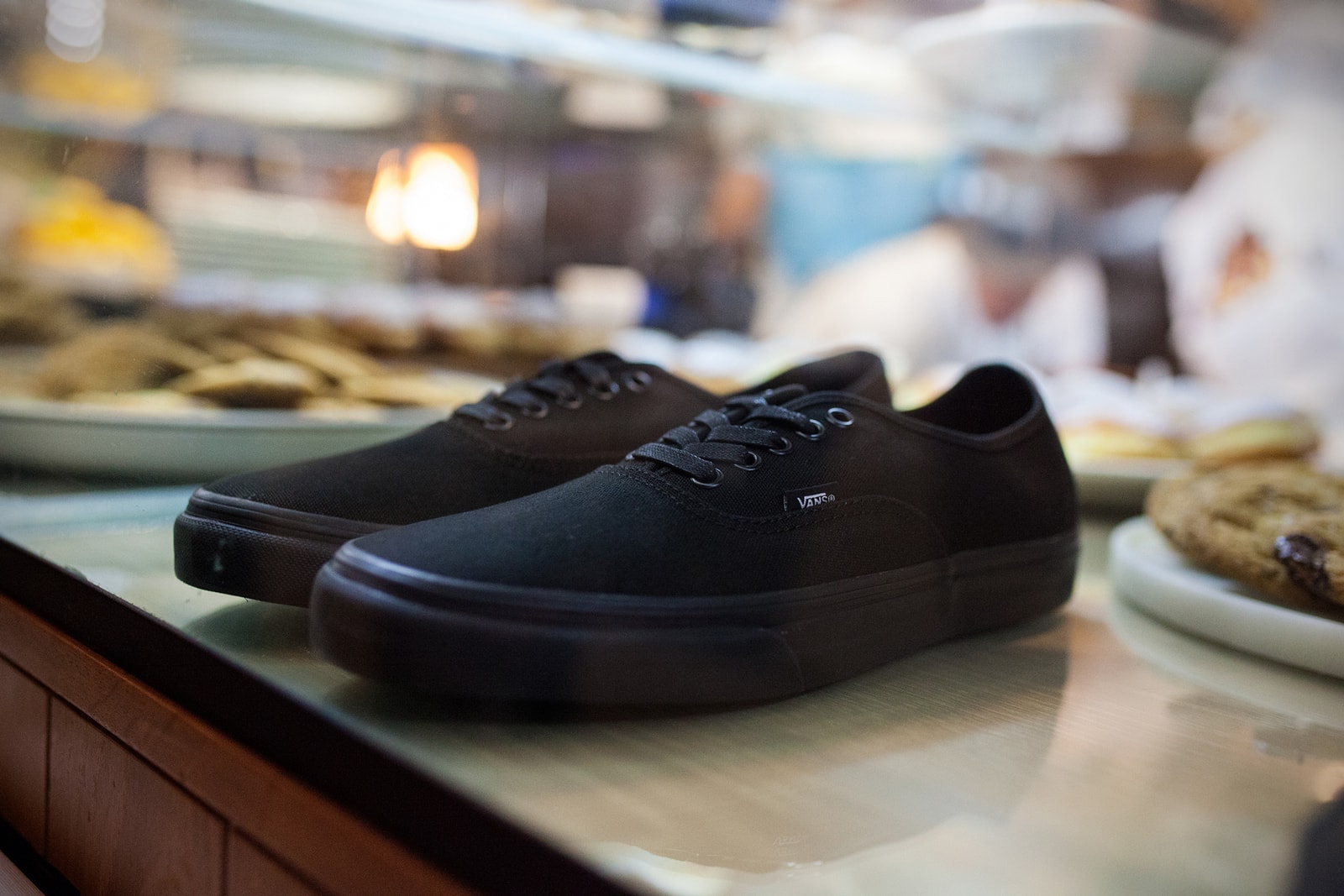 Interview with Chefs Jon Shook and Vinny Dotolo
Can you guys talk a little bit about what it means to you guys to collaborate with Vans?
JS: For us, it's kind of a life long dream come true. Jon and I both grew up in Florida, surfing and always wearing Vans, and having them as part of our shoe collection. We always wore them in the kitchen too. I think it's the most idealistic collaboration we could possibly do.
VD: Yeah, when someone contacts you and it's something you already use; it's a weird surreal thing that happens when you read it. It's awesome. There's nothing else we can really say about it.
Did you get to be involved in the design process?
VD: Absolutely.
JS: We used their custom, iconic looks for their shoes. You know the authentics, slip-ons, all that, and from there we gave them notes on the different kitchen shoe designs they sent us.
VD: So perfecting shoes for the kitchen will be an evolving process. There's a couple of other chefs who have helped do it too, as we continue forming the initial identity for the kitchen shoe. Also, it's really cool to be a part of such a gigantic brand that still has an authentic feel to it. Their message has always been clear and it hasn't really changed over time. It's cool to be included in that.
So you guys are on the ground floor of this kitchen shoe program?
JS: Yeah, I think there's a huge opening for [Vans] as well. I think there's a lot of potential in the food space. It's such a large market and I think no one's had a shoe that even compares to these for working in a kitchen. Stylistically, there's no one that can compare with them right now. I guarantee you soon after this, there will be other brands that follow Vans into this market.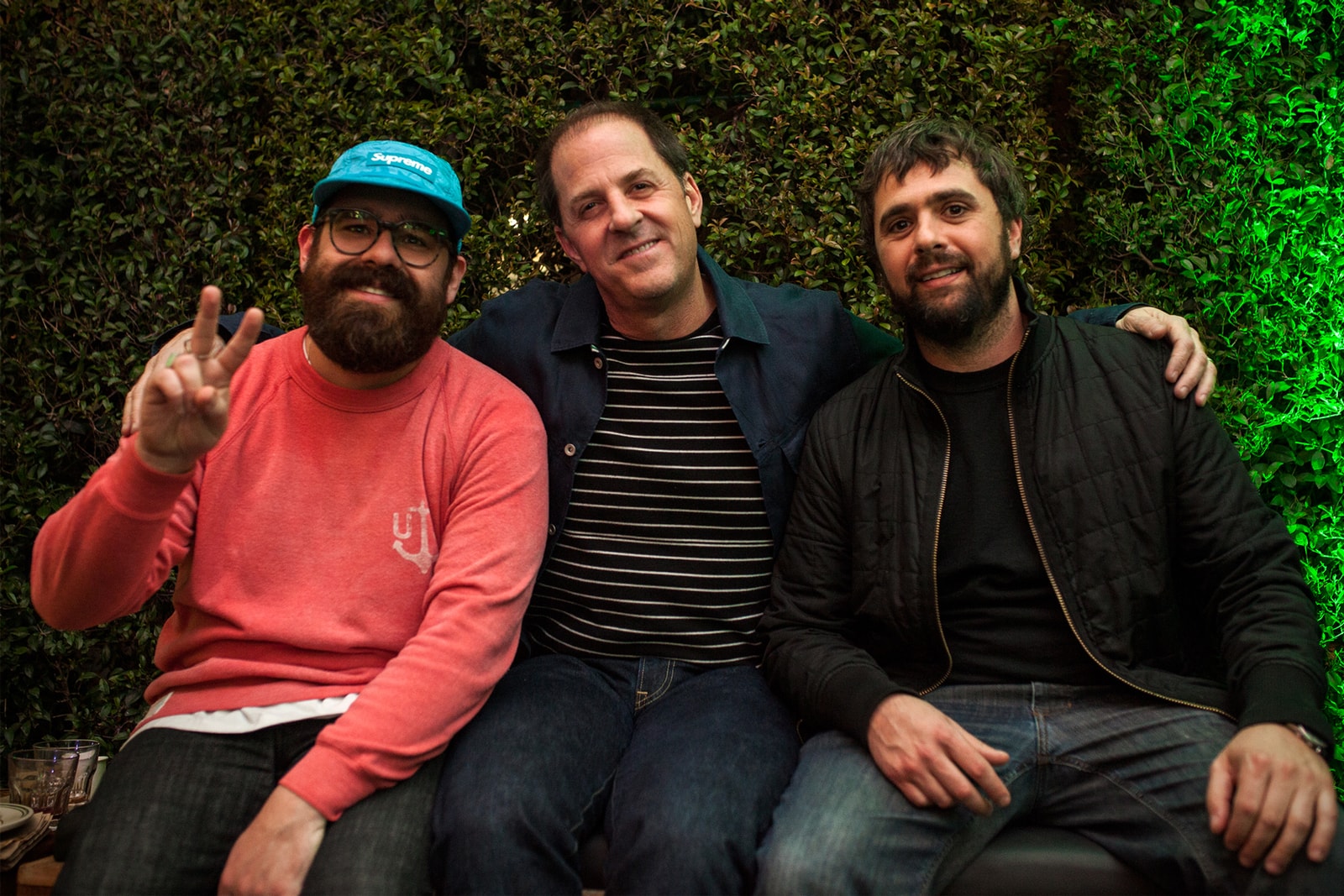 Can you speak on the understated nature of the styles?
VD: I mean we wanted to make shoes that we would feel comfortable wearing. I have mine on right now, so we had to create everyday wearable styles. I would never wear a shoe that had someone else's name on it, so we didn't want to just put "Jon and Vinny" all over them.
JS: We want to wear these to and from work too. They look like they should be a part of our outfit already. The design speaks to minimalism and we embody that spirit and love that as well. We cook that way too.
What shoe functionality is necessary for working in the kitchen?
VD: Well, we've scotch-guarded these to make them more water resistant. Obviously, you're still going to beat up your shoes, but the more cushioned sole helps us stay on our feet all day. Having reliable traction is another key function.
So you've been testing these out for a while?
JS: Yeah we've rolled through a couple different iterations before we got to this one. I'm sure the shoe will continue to evolve as Vans works with more chefs.
How were the 6 designs catered to your 3 different restaurants?
VD: When we think of Animal, it's the most rock and roll of our restaurants so we went with an all black look for those. Son of a Gun is more of a seafood restaurant so we tried to incorporate nautical elements into the design. Then when it came to Jon & Vinny's, we wanted to tie the aesthetics into our brand and the name, so we designed it to look like our pizza boxes.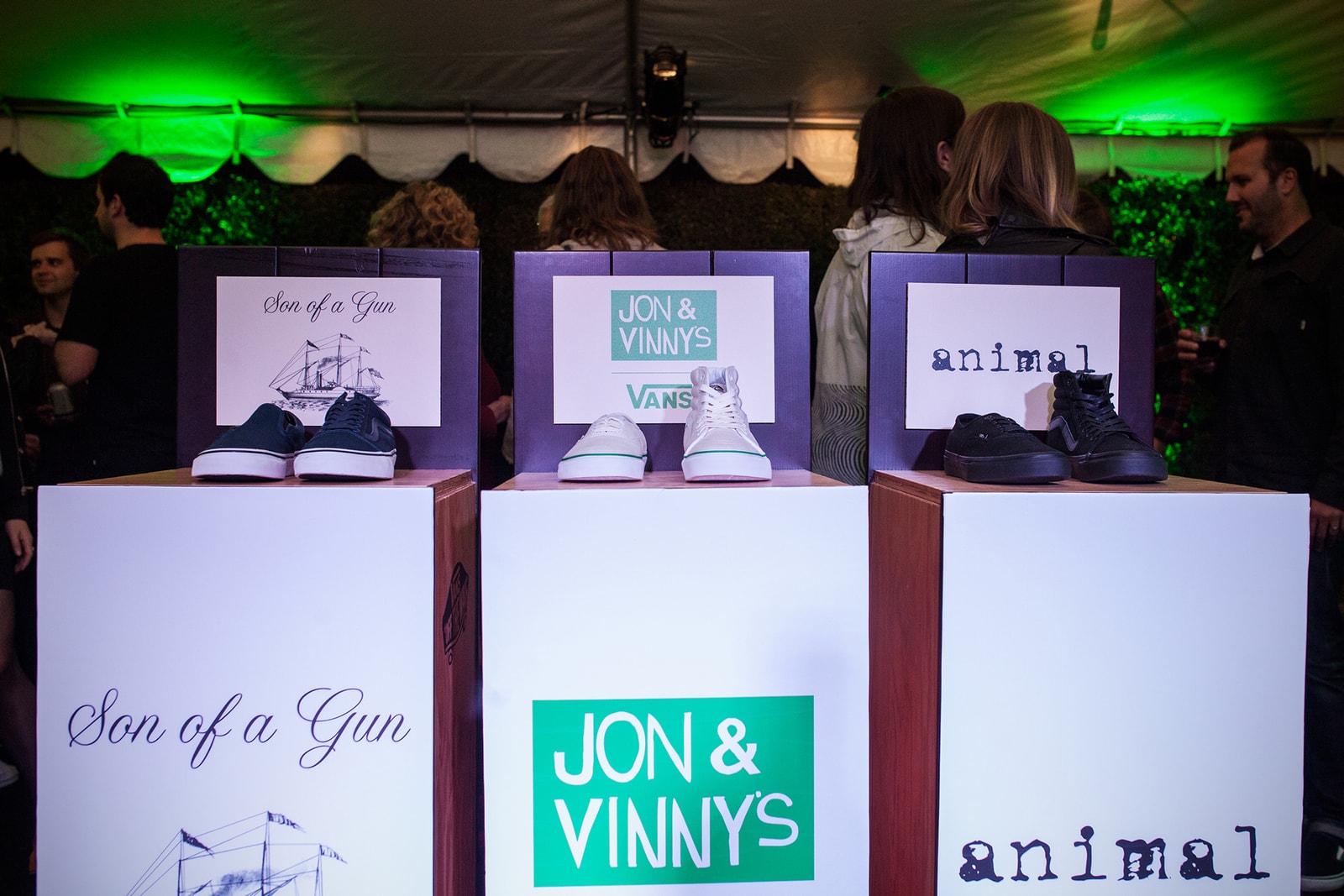 Do you have any favorites out of the 6 designs?
JS: The white Jon and Vinny Sk8-Hi for me. The Slip-On is probably my second, I have a lot of history with those growing up.
VD: I wear Authentics all the time so I tend to gravitate to those. The Animal Authentic is probably my favorite, the all-black, because I destroy shit.
Interview with Vans VP/GM Doug Palladini
Can you talk a little about your role at Vans and why you started the kitchen shoe program?
So I run Vans North America, including Canada, US and Mexico. I ran the global marketing team at Vans for almost a decade, so I've been with the company for almost 12 years. Where this program came from… I just love this world, it's a passion of mine. I got this beautiful letter from Tyler [Kord], it was from a chef to Vans that basically said, "I know how many of us in this world love what you guys do. Let's talk about how you can make this a little better." So I flew to New York and Tyler and I went to lunch. It was just obvious: here's a guy who comes from Brooklyn and skateboarding culture, he loves our brand and he's been thinking about these Authentics he's been wearing in the kitchen, "how do I make these better?" That's where we started getting into the prototyping to actually making the shoes you see today.
Can you talk about what chefs usually wear in the kitchen?
For functional reasons, they're all wearing these rubber shoes, like Crocs. And they're doing that because they want something they can just throw in the dishwasher at the end of the night and come back the next morning and their shoes are clean. Right next to them, you have the kids wearing Vans, and they're wearing regular, straight-up, classic Vans with Canvas outsoles, and they look like they've been through a hurricane. So okay, they want to wear Vans all the time, we just have to do a couple functional things for them. We want to be able to hose all of the shit off at the end of the night. They have to stand in them all day so we want to reinforce the footbeds, and let's think about the bottom units and what we can do there to provide more anti-slip, because you know there's oil and water that gets in the floor there. That's all they wanted. They like the fact that it's understated. They all want to wear regular Vans shoes, they just want to add a little bit of function, even if it's hidden, with what they need to get through the work day. These guys work their asses off. They're like skateboarders in that regard. And they have the same ethos as skateboarders too. That's blown my mind. They think very much the same way about what it is they're trying to do with their forms of creativity. So it's just kind of a natural thing to bring the two together.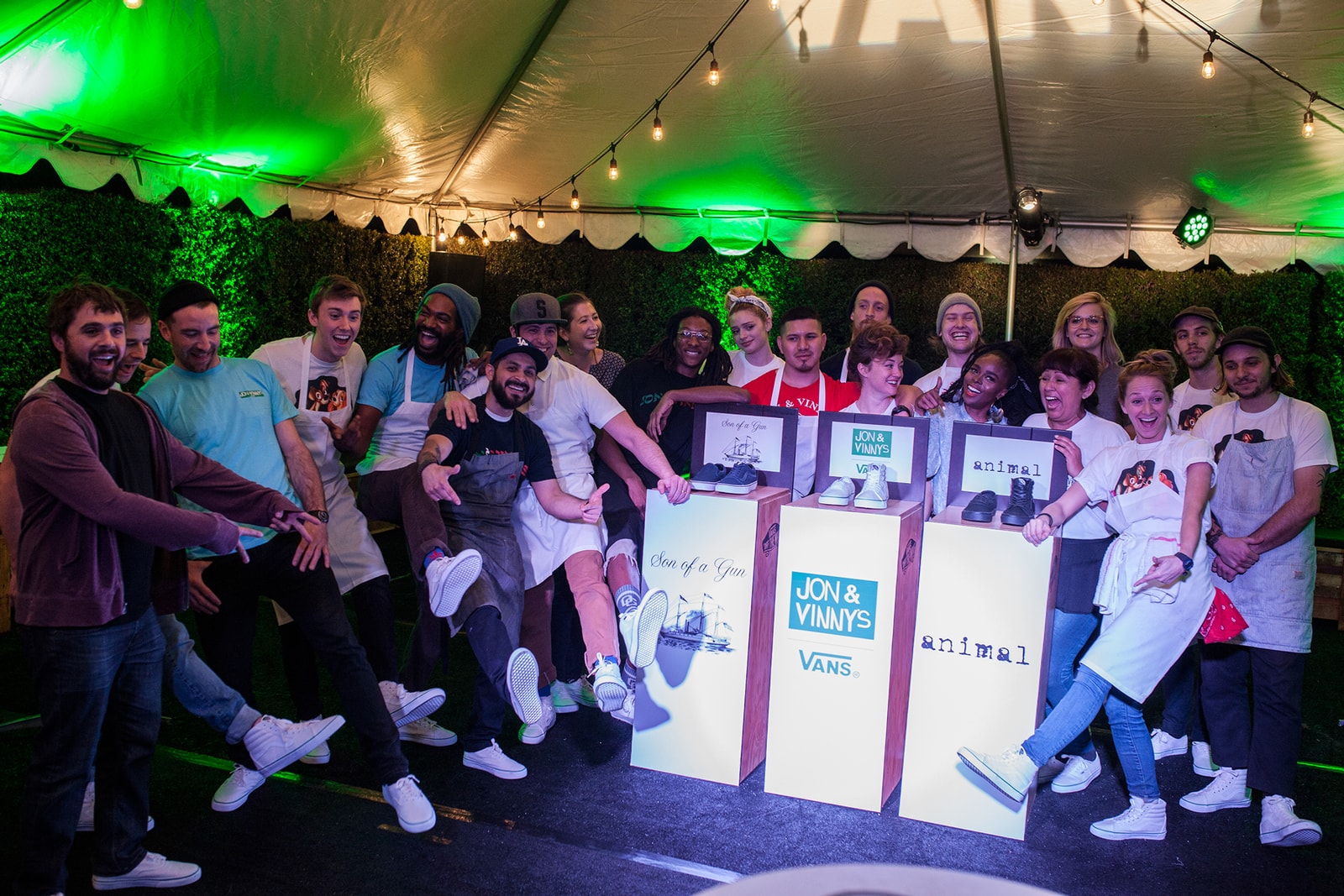 As an outsider to the restaurant world, it seems like many of us have totally underestimated the physicality of the job.
It is a tough, demanding job. These guys work incredibly long hours. They work hard and it's physical labor. And it's also creative, so it's very intense, because you're actually making things for other people's consumption. That's a pretty intense experience. At the end of a night, you're pretty worn out and these guys are dedicated, working 7 days a week, with 15 hour days in there. And that fits; I mean you see a skateboarder at the end of a session and they are rung out, right? We share that kind of work ethic and I think that's a really cool connection.
What number installment of the kitchen shoe collab is this?
This is the second. So we've had other little ones in other areas but in terms of doing real chef shoes, we did one with Chuck Hughes in Montreal, who is an amazing chef. He did kind of a high-end vault shoe that you could only buy at OTH in Montreal. Tyler and his restaurant No. 7, and these, with Jon and Vinny, are the first time we did straight up Vans with the things necessary to make chefs happy. The other shoe with Chuck was more rubberized and expensive. This one is very accessible and affordable, and just straight up Vans Classics. The goal here is to make something accessible so that busboys, chefs and hostesses can all wear these shoes. That's what they wanted. They didn't want clogs or something that we're not.
You're touching on the accessibility and affordability of these shoes, is there a plan to roll them out to a larger market?
Yes, there absolutely is. I will tell you that when we commercialize this, it's going to be very word of mouth. We're not going to advertise it, it's going to be very quiet among the community to try and let it grow organically, that's very important to us. But I will tell you this spring we will start making them available, because we've had such an outpouring from people who want to get them. We really wanted to validate that it was the right connection for both the kitchen community and for us.
So these exclusive releases have been like tests?
These have been like beta tests. They tell the story in the right way. Jon and Vinny grew up wearing Vans, and they see this as a great opportunity for their brand as well. It's perfect for us. We want to make it accessible but we want to go slowly. It's not about trying to take advantage of the trend of famous chefs, it's about a long term cultural connection to that community that we're trying to build.